Sexually abused by my father can I claim compensation? – Rape & Sexual Assault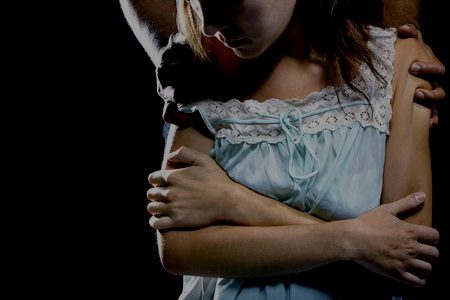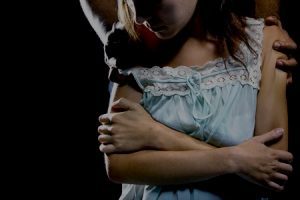 "My daughter said my husband molested her" can sound like a phrase you only hear on television. However, for a lot of people, this is sadly a reality. While we all like to think we would be able to recognise the characteristics of fathers who sexually abuse their daughters and fathers who sexually abuse their sons, it is not always as obvious as we would assume it would be. After all, these men go a long way to conceal their terrible actions.
Nevertheless, if your child has said that he or she is being abused, or indeed you were abused while you were a child, it is important that you make a claim to get the compensation you deserve for what has happened to you. This is something we can help you to do at Legal Expert. We have helped many people when it comes to securing compensation for sexual abuse claims. You can reach us on 0800 073 8804 for more information. However, before you do so, make sure you continue reading this guide to find out everything you know about making a claim for compensation if you have been sexually abused by your father.
Select a section
A guide to claiming for being sexually abused by father
Can I claim compensation for being sexually assaulted by my father? Yes, you can and many people feel that while the scars of abuse will stay with them forever, their compensation helps them in some way move on from the awful experience. You can also launch a claim if you are a parent and your child has been abused. In this guide, we will reveal everything you need to know about these sorts of compensation claims. This includes information on how to deal with molestation years later, as well as some of the main traits of a sexually abusive father. Not only this but we will tell you more about the claims process and the amount of compensation you may be entitled to. You will also find details about the service we provide, and our contact details are at the end of the post.
Definition of sex abuse
Sex abuse is a term that is used to describe any sexual activity or act that is not wanted. There are lots of different types of abuse. Examples include ritual abuse, rape, sexual exploitation, sexual assault, trafficking, child sexual abuse, female genital mutilation, sexual harassment, 'honour' based violence, and rape within relationships and marriages. Sex abuse can be carried out by anyone, and sadly, there are fathers that sexually abuse their sons and daughters. It is critical to remember that this is never your fault and it is never justified. There are no excuses for these actions.
Are you being abused by your father?
Is your father abusing you? If the following applies, he is…
Your father touches you in a manner you do not like
Your father is forcing you to have sex with him or other people
Your father is making you look at sexual videos or pictures
Your father is making you watch something sexual, whether this is in person or online
Your father is making you do something sexual to someone else that feels wrong or uncomfortable, either in the real world or online
If any of the above is happening to you, it is important to note that it is never, ever your fault! It does not matter what the circumstances are or what your father has said to you, it is wrong and you should never feel anything otherwise.
Different types of sex abuse
There are lots of different forms of sexual abuse. Some examples are as follows:
You are forced to have a sexual relationship with another person or people
You are raped
You are forced to take part in pornographic photographs or look at pornographic images
You are forced to engage in sexual acts with someone
You are forced to wear clothes that you do not want to
You are a victim of degrading treatment
You are forced to prostitute yourself
You are called sexual names
Signs your child may be being abused
Here are some of the warning signs to look out for…
Fear of particular people or places that cannot be accounted for
Acting out in an inappropriate sexual way with objects or toys
Anger outbursts
Sleeping issues and nightmares
Changes in eating habits
Becoming withdrawn or very clingy
New adult words for body parts and no evident source
Becoming unusually secretive
Unexplained gifts or money
Sudden mood swings and other unexplained personality changes
Self-harm
Bedwetting
Physical signs, for example, STDs
Running away
Not wanting to be alone with their father
Signs a family member may be using their relationship with your child for sexual reasons
The characteristics of a sexually abusive father are not always obvious. Nevertheless, here are some of the signs of the father sexually abusing daughter that you should look out for.
Buying your child expensive gifts for no reason
Regularly taking the child on overnight outings alone
Insisting on spending time alone with your child with no interruptions
Overly interested in the sexual development of your child
Insisting on physical affection, such as wrestling, kissing, and hugging
Refusing a child to make their own decisions on personal matters or allowing their child sufficient privacy
The different ways you may get compensation
When making a claim for sex abuse, there are three different ways you can make a claim. You could make a claim to the Criminal Injuries Compensation Authority (CICA). You could get a criminal compensation order if the abuser has been prosecuted successfully. You could also sue the person that has abused you or your child. Don't worry about what sort of route you should go down, as we will sort this for you.
Time limits on cases of sexual abuse
If you want to make any type of personal injury claim, there is a three-year personal injury claims time limit. This starts from the day of the accident. However, don't merely leave it until the final few days of the three-year period to get the case rolling, as court proceedings need to be issued within this time frame.
There are a few exceptions to this rule, although these are few and far between. Firstly, if you were a child when the incident occurred, you will have three years from your 18thbirthday to make a claim. Of course, as a parent, you can also make a claim for child sex abuse on the behalf of your child. Usually, this money is put in a trust fund until your child is 18-years-old. However, it can often be accessed for things like education and counselling.
Secondly, there are incidents where it is just not feasible to determine an accident date. This could be because the abuse happened over time. It could also be because your child did not tell you about the abuse for many years because they were scared or did not realise what was happening.
As you can see, there is no time to waste, and you will actually find that there are many benefits associated with making personal injury claims as early as possible. The details of the incident will be fresh in your mind, so it is unlikely that you will forget anything important. Moreover, if you leave it too late, you may find it tough to gather evidence. Nevertheless, no matter how long ago the abuse was, the best thing to do is give us a call and we will explain further.
What damages can I claim for when making a sexual abuse claim against my father?
If you or your child has been sexually abused by father, you will likely be entitled to compensation. However, a lot of people do not realise that compensation is split into two parts – general damages and special damages. A lot of people recognise that they will be compensated for psychological and physical trauma, which is general damages, but some people do not realise that they will also receive a payout for any out of pocket expenses they have encountered, which are known as special damages.
You need to keep proof of any expenses you have encountered because of your injuries. This includes receipts and any relevant documents, as you will need to be able to prove the costs if you are going to claim for them. Keeping that in mind, let's take a look at some of the most common special damages people claim for –
Medical expenses– There is only one place to begin, and this is with medical expenses. After all, if you have been injured then it is likely you will need to pay for treatment and/or prescription costs. You will, of course, be able to claim for these and get your money back.
Travel costs– This includes everything from the cost of getting to and from the hospital, to having to use a different mode of transport while you recover, to hospital parking fees.
Counselling expenses– Unfortunately, a lot of people suffer mental trauma after they have been the victim of molestation by family member. If you have sought counselling to help you through this difficult period in your life, you won't have to foot the bill. After all, injuries aren't always physical.
Loss of income– Finally, if you have experienced a loss of earnings because of your inability to work while you recovery, you will also be able to claim for this.
Long-term injuries and psychological impact of sex abuse
There is no denying that being sexually assaulted by any family member is something that impacts people in different ways. Some people experience the effects for the rest of their life, suffering psychological trauma that impacts their day-to-day existence. All of this will be considered when determining how much compensation you receive if you have been sexually abused by father.
How much compensation after being sexually assaulted?
When it comes to compensation after being sexually assaulted, it is of huge importance that you understand that all cases are handled individually. Even if you have used a personal injury claims calculator, it will only ever provide you with a very rough estimation of what you will receive. This is because it is simply not possible to give you a 100 per cent accurate estimation when your case has not been assessed yet and awarded a payout. What we can do, though, is give you a know-how of the typical victim's compensation payments for the most common injuries relating to molestation within family. You can see this in the table below.

| The injury that has been sustained | Notes | Average payout amount |
| --- | --- | --- |
| Rape/Sexual Assault | Minor - Severe | £11,000 to £44,000 |
| Psychological Injuries - Severe | This is the worst level of psychological damage. In these cases, the person will have a very poor prognosis. Not only this but they will experience a lot of issues with regards to their relationships with others, their career and education, and the extent to which treatment would have a successful impact. | £48,080 to £101,470 |
| Psychological Injuries – Less Severe | This is similar to the above category. The main difference here is that the outlook will be a lot more positive. | £16,720 to £48,080 |
| Psychological Injuries - Moderate | The individual will have some of the issues that have been mentioned above. However, they will be making improvements all of the time and there will be significant progress by the time the trial comes about. | £5,130 to £16,720 |
| Psychological Injuries – Less Severe | This relates to psychological trauma that falls short of being deemed a specific type of disorder. However, when determining the payout, the extent to which sleep and daily activities have been impacted will make a big difference. | £1,350 to £5,130 |
Hopefully, you now have a better understanding regarding the amount of child sex abuse compensation you or your child may be entitled to. However, if you cannot find the injuries that have been sustained in the table above, please do not worry. You can definitely still make a claim. All you need to do is give our team a call and we will happily explain how much you could receive.
No win, no fee sexual assault claims
Here at Legal Expert, all of our carefully selected provision of accident lawyers in the UK work on a No Win, No Fee basis. This presents you with a whole host of great benefits, such as…
Minimised financial risk– You will only need to pay legal fees if your case is a success. If we do not secure compensation, you won't be subject to these expenses. This ensures that risk is minimised significantly.
No upfront payment– You won't be subject to a huge upfront payment in order to begin the claim process, as is the case with other types of accident lawyers.
Better service– This payment structure ensures a better service because the personal injury solicitor is more impacted by the outcome of your case. Therefore, you can be confident it will receive the level of attention it deserves.
No time wasting– We won't waste your time. If your case is not strong we will tell you. If you do not go for a No Win, No Fee personal injury lawyer, there is always the risk that they are simply taking on your case in order to take your money.
Why choose Legal Expert?
When it comes to making an abuse compensation claim, one of the most important things you need to do is find a quality lawyer who can fight your corner and give you the best chance of securing the full amount of money you deserve. When you use Legal Expert, this is something you can be confident of. Read on to discover why we are the best option for anyone that is seeking accident lawyers for sexual assault claims.
No Win, No Fee– There is only one place to begin, and this is with the fact that all of our panel of solicitors work to a No Win, No Fee payment agreement. This presents you with many benefits. Firstly, it reduces the monetary risk that is typically associated with making a claim, as you will not pay any legal fees if we do not manage to secure compensation. Not only this, but there is no huge upfront payment required to begin the claim process, and you can be sure that we will not waste your time because we have nothing to gain from simply taking on any old case irrespective of the strength of it.
Experience– All of our provided lawyers are experienced and have a great success rate in the industry. As a company, we have achieved an exceptional reputation as one of the leading claim companies in the country, and this is because we have been helping personal injury victims for many years now. Therefore, you can be sure that we will have handled many cases similar to yours before. If you were to use the services of an inexperienced lawyer and company, you would be taking a massive risk, and compensation is not something you can afford to take a chance with.
Empathetic– Our panel solicitors are empathetic. They realise that you have experienced a traumatic time, and they will not add to the stress of this. They endeavour to handle all cases as quickly and smoothly as possible, with a lot of claims being resolved over the phone.
Contact our team today
If you are ready to start the process of claiming for sex abuse compensation, or you have any further questions, for example, how common is father daughter molestation, then please do not hesitate to give us a call for more information. Our helpline is available from 9.00 a.m. until 9.00 p.m. seven days per week. The number you need is 0800 073 8804. You can also request that we call you back if you head to our website. We have a live chat feature, and there are plenty of other ways to get in touch with us too. Just head to our contact page to see them in full.
Useful links
We hope that you have found the information you are looking for in regards to making a claim because of being sexually abused by father. Nevertheless, if you do require more information before proceeding with your claim, you may find the links below helpful. Plus, don't forget, you can always give us a call and we would be more than happy to help you in any way that we can.
If you need someone to talk NSPCC is here to help you.
If you need someone to talk Childline is here to help you.
Rape Crisis England and Wales – this web page explains about sexual abuse and violence.
NHS on Abuse, domestic violence and sexual assault
This NHS link  provides helpful information on sexual abuse.
Report a rape or sexual assault – GOV.UK
If you're the victim of rape or sexual assault, the police are can help.
How Much Compensation For A Rape Victim?
If you have been a victim of rape you could calculate how much compensation you could claim.
More information on types of sex abuse– This link takes you to our guide on the different types of sexual abuse.
Abuse and Neglect Prevention – NSPCC– This link takes you to the NSPCC website. Here, you will find information on child sex abuse, as well as the different options that are available to you in terms of getting further assistance.
Other types of abuse – Teacher – This link takes you to our guide on whether or not you can make a claim if you have been sexually abused by a teacher.