Sexually abused by grandfather can I claim compensation? – Rape & Sexual Assault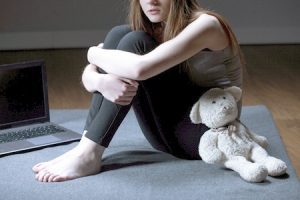 Knowing what to do if your child is molested by a family member can be incredibly difficult for anyone involved. If you have been sexually abused by grandfather, or your child has been abused by a family member, you should definitely proceed with securing compensation for the traumatic experience you've gone through. This is something that we can help you to do here at Legal Expert. We have many years of experience, and we have helped many people with sexual assault claims. You can be sure that all conversations are 100 per cent confidential and that we will do everything in our power to secure the maximum amount of compensation for you. You can ring our team on 0800 073 8804 for more information. But before you do so, please read on to find out everything you need to know about making claims for molestation within family.
Select a section
A guide to claiming for being sexually abused by grandfather
Can I claim compensation for being sexually assaulted? You can, and you can also claim child sex abuse compensation if your child has been abused. In most cases, the money will go in a trust fund until your child turns 18-years-old. In this guide, you will discover everything you need to know about these sorts of claims. We will reveal some of the signs that your child could be being abused, as well as some of the signs you should look out for in the grandparent who you believe could be abusing your child. Aside from this, we will explain how much compensation you could be entitled to, as well as the claims process, including the time limits and the service that we provide. You will also find our contact details at the end of the post if you have any more queries, as well as some helpful links.
Sex abuse definition
Sex abuse is a term that is used to describe any unwanted sexual activity or act. There are lots of different types of sex abuse. This includes ritual abuse, rape, sexual exploitation, sexual assault, trafficking, child sex abuse, female genital mutilation (FGM), sexual harassment, 'honour' based violence, and rape with relationships and marriage.Sex abuse is not always carried out by strangers. It can also be carried out by family members and people you trust. It is critical to remember that it is never, under any circumstances, your fault.
Different types of sex abuse
There are a number of different types of sexual abuse. Some examples are as follows:
Rape
Being forced to have a sexual relationship with another person or people
Being forced to take part in pornographic images or look at them
Being forced to wear clothes you have not chosen
Being forced to prostitute yourself
Sexual name-calling
Degrading treatment
Being forced to engage in sexual acts
Are you being abused by your grandfather?
You are being abused if:
You are made to do something sexual to another person that is wrong or does not make you feel comfortable
You are made to watch someone do something sexual
You are forced to look at sexual videos or pictures
You are forced to have sex
You are being touched in a manner you do not like
Please note that any of the above can be in the real world or in the online world. Being forced to watch something sexual online counts as abuse, as well as watching something in the real world.
Signs your child may be being abused
Rather than saying when something is wrong, children have a habit of showing us. Here are some of the signs you should look out for…
Regressing to younger behaviours, for example, bed wetting
Sudden unexplained personality changes, seeming insecure, and mood swings
Becoming unusually secretive
Becoming very clingy or withdrawn
Sleeping problems or nightmares
Acting out in an inappropriate sexual way with objects or toys
Self-harm whether ongoing or occasional
Unexplained gifts or money
New adult words for body parts and no evident source
Change in eating habits
Anger outburst
Unaccountable fear of people or places
Not wanting to be alone with a particular child
Running away
Physical signs, for example, pregnancy, sexually transmitted diseases, bruises around mouth or genitals, and unexplained soreness
Signs a family member may be using their relationship with your child for sexual reasons
It is not always obvious to find out whether an adult is using their relationship with a child for sexual reasons. However, some of the behaviour you should be looking out for is as follows…
They pick on a particular child
They spend most of their spare time with children and have no interest in spending time with people their own age
They treat your child as a favourite
They insist on spending alone time with a particular child with no interruptions
They walk in on children in the bathroom regularly
They are overly interested in your child's sexual development
They give your child money or expensive gifts for no apparent reason
They insist on physical affection with your child, for example, wrestling, hugging, and kissing, even when your child clearly does not want it
They regularly offer to baby sit your child for free
They take your child on overnight outings alone
They do not allow your child to make decisions
They do not allow your child sufficient privacy
The different ways you may get compensation
There are three different ways you can go about securing compensation. These are as follows:
Sue the abuser for any compensation
If the abuser has been prosecuted successfully, you could get a criminal compensation order
Make a claim via the CICA/ Criminal Injuries Compensation Authority
Don't worry about the route you should go down, as we will figure this all out for you once we know about your case.
Time limits on sexual abuse claims
A lot of people are shocked to learn that they only have a certain period of time to make their claim. Unfortunately, this is something many individuals discover when it is too late and so they end up missing out on the compensation that they otherwise would have been entitled to. We don't want this to happen to you.
All personal injury victims have three years to make a claim. This is three years from the date of the accident. Therefore, if you were involved sexually abused by grandfather on June 10th2017 you will have until June 10th2020 to make a claim. This personal injury claims time limit isn't flexible. However, there are exceptions to the rule and this is when you have suffered an injury that has occurred over a period of time. This is often the case with abuse. Moreover, a lot of people take years to come to terms with abuse, and this can definitely be considered, so don't rule out making a claim. The best thing to do is just give us a call and we will explain further.
So, now you know all about the time limits that are in place when it comes to making a claim. Nevertheless, three years may seem like a long time and it is certainly not advisable to wait around to make your claim. The sooner you find the best accident lawyers the better. You will find it much easier to make a claim, as the details will all be new and easier for you to remember. Not only this, but it will be a lot easier to get evidence as well.
Long-term injuries and psychological impact of sex abuse
There is no denying that molestation by family member can have a severe impact on a person. It can result in long-term injuries which impact the person for the rest of their life. The injuries, both physical and psychological, do differ from person to person. This will all be considered when determining the amount of money you will receive when claiming for sex abuse compensation.
What damages can I claim for when making a sexual abuse claim against my grandfather?
When it claims to claiming compensation after being sexually assaulted, you will be able to claim for a number of different things. This includes the following…
General damages – This is the payout you will receive for the injuries you have sustained. This relates to both physical and psychological injuries. The report that has been put together by your doctor will be used to determine this.
Treatment expenses whether for physical or psychological treatments
The cost of counselling to help you get over the trauma – This is often a necessity when it comes to how to deal with molestation years later.
Childcare expenses
Travel costs
Any other costs that you have sustained because of the child sex abuse
Loss of income – If you have been unable to work because of your injuries, you will be able to make a claim for this. A lot of people find themselves unable to work due to their injuries and the psychological trauma they have suffered.
How much compensation after being sexually assaulted?
You are probably interested to know how much compensation you may receive. It is important to recognise that there is no set list of payout amounts. Because of this, it is simply not possible to give you an accurate figure regarding the payout you will receive. No solicitor can do this. Plus, if you have used a personal injury claims calculator, please note that this will only ever give you an extremely rough estimate. The best thing to do is refer to the table below, which showcases the typical victim's compensation payments for injuries relating to sexual assault.

| The injury you have sustained | Extra details | Average payout for this sort of injury |
| --- | --- | --- |
| Rape/Sexual Assault | Minor - Severe | £11,000 to £44,000 |
| Psychological Injuries - Severe | This relates to cases whereby there is a very poor prognosis. There are also issues with regards to the following: The impact on the claimant's ability to cope with work, education, and life in general The impact on the claimant's relationship with friends, family members, and anyone else they connect with The extent to which treatment would be effective Future vulnerability | £48,080 To £101,470 |
| Psychological Injuries – Less Severe | For these sorts of injuries, there will be issues that have been mentioned in the former section. However, the prognosis will be more optimistic. | £16,720 To £48,080 |
| Psychological Injuries – Moderate | Again, the individual will have suffered some of the problems that have been mentioned. Nevertheless, there will be improvements all of the time, and a significant improvement by the time the trial comes about. | £5,130 To £16,720 |
| Psychological Injuries – Less Severe | The impact of the trauma on the person's sleep and ability to carry out daily activities will be considered. This payout is for psychological damage that falls short of being a specific disorder. | £1,350 to £5,130 |
If you cannot find the injuries you have suffered above, please do not panic. You can still make a claim. The best thing to do is give us a call on our personal injury claims line. One of our friendly and professional advisors will happily explain the sort of payout that you may receive. They will also answer any other queries you have about the claims process.
No win, no fee sexual assault claims
If you are looking for accident lawyers, you will have two options at your disposal. You can go for a solicitor that charges by the hour, or you can choose someone that works to a No Win, No Fee arrangement. At Legal Expert, all of our claims for injury solicitors work on a No Win, No Fee basis. Read on to discover the reasons why.
Minimise financial risk
There is only one place to begin, and this is with the fact that you will minimise financial risk if you go for a No Win, No Fee personal injury lawyer. If you were to go down the other route, you would have to pay for the solicitor's time and any additional services. You invest all of your money and then there is always the risk that you may lose your case. This is not how it works with No Win, No Fee accident. Instead, you do not need to make an upfront payment in order to start the claim process. Moreover, if the case does not prove to be successful you will not have to pay any legal fees.
Better service
The payment structure ensures that you benefit from a better service when you go for a No Win, No Fee solicitor. They are affected by the outcome of your case more than a traditional solicitor is. Consequently, they will give your claim the amount of attention it deserves. You cannot always be sure that this is the case with a traditional solicitor.
No time wasting
Last but not least, the final benefit is that the solicitor in question will not waste your time. If they don't think you have a strong case for child sex abuse compensation, they will tell you. It is not beneficial for them to take on a claim that has no chance of being triumphant.
Why choose Legal Expert?
Making a personal injury claim can be intimidating and confusing for most people. After all, there are so many firms providing personal injury solicitors, and so it can often be difficult to know where to start. Luckily, you need not look any further, as Legal Expert provides the perfect solution. This is not something we simply expect you to believe, read on to discover all of the benefits associated with using our service when in need of a personal injury solicitor…
Experience
We are one of the leading sex abuse claims firms in the UK and boast a wealth of experience. Since our journey began, we have successfully helped thousands and thousands of personal injury victims. If you have been sexually assaulted by family member, we have the ability to help you. Our team of advisors and solicitors are the best you will find.
Free Advice
Where else are you going to find a company offering free legal advice? We are proud to be different at Legal Expert. We know how expensive compensation claims can be, and unfortunately this is the main reason why so many people miss out on the money they are entitled to. However, you don't have to worry about this here. You can call our legal helpline at any time that is convenient for you. You will speak to a polite and efficient advisor who will answer any of your questions and begin the claim process for you.
No Win, No Fee Solicitor
We only have No Win, No Fee solicitors at Legal Expert. This is extremely beneficial for you, as it ensures you benefit from the best possible service. We will only take on your case if we truly believe you have a good chance of receiving compensation. We won't waste your time. Moreover, by using a No Win, No Fee solicitor, you eliminate the financial risk that is associated with going down the traditional route.
Excellent Reputation
Last but not least, our reputation speaks for itself. We encourage you to read reviews that have been left by previous clients. We are certain you will be impressed.
Contact our team today
If you have the basis for an abuse compensation claim, the only thing you need to do is get in touch with Legal Expert. We have a team of experienced accident lawyers that work on a No Win, No Fee basis. We have plenty of experience in the industry, having been established many years ago. Our team will ensure everything is handled as quickly and smoothly as possible. You won't pay any legal fees if your case is unsuccessful and you do not need to pay anything upfront to get the ball rolling. So, give us a call today. You will speak to one of our advisers. They will answer your queries and match you to the best solicitor from our team for you. The number you need is 0800 073 8804. This is available from 9.00 a.m. until 9.00 p.m. seven days per week, so you can call at any time that is convenient too. You will also find our other contact details on our website, and there is a live chat feature too.
Useful links
We hope you have found this guide useful while looking for more information on making a claim if you have been sexually abused by grandfather. However, if you need any more information, the links below may be helpful.
NHS – What to do after you've been assaulted or raped– This link takes you to the NHS website where you will find information on seeking help after rape and sexual assault.
Compensation Guide Concerning Sexual Abuse– This link takes you to our guide on sex abuse compensation claims. Here, you will find more information on the level of payout you may receive.
This NSPCC website page explains sexual abuse.
Childline is here to help you and can give victims advice and help.
Rape Crisis England and Wales – this web page gives advice for victims of sexual abuse
Report a rape or sexual assault – GOV.UK
If you're the victim of rape or sexual assault, Call 999 to report a rape or attempted rape after the crime as soon as possible.
How Much Compensation For A Rape Victim?
If you have been a victim of rape calculate the compensation amounts you could claim.