Reading Car Accident Claims Solicitors – No Win No Fee Claims Guide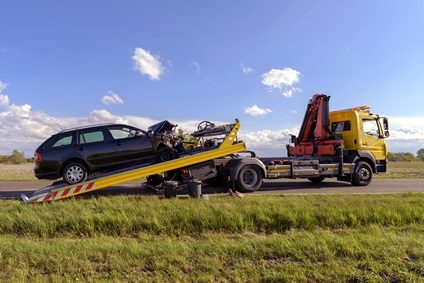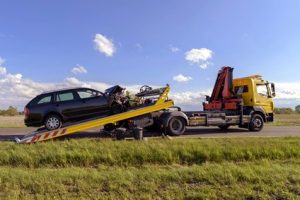 By Max Miyagi. Last Updated 6th May 2022. There are many different reasons why road traffic accidents occur in the United Kingdom. Some of the most common causes include using a mobile phone while driving, following too closely, driving too fast, failing to look properly, ignoring road signs, and careless driving. However, if you have been injured, and you are not the one who is guilty of causing the crash, there's a very high possibility that you would be entitled to personal injury compensation. Keeping that in mind, read on to discover what you should do if you are planning on working with Reading car accident claims solicitors and claiming for car crash injuries.
With Our Panel Of Medical Experts, You Could Have An Assessment Near To Reading
It may sound obvious, but if you have been injured in a road traffic accident in Reading, it is vital that you see a doctor. Of course, in some cases, this will be unavoidable. However, the most common injury sustained from car crashes is whiplash, and often it can take a few hours or even days before symptoms show up, which leads people to mistakenly believe that they are fine. Therefore, you must see a doctor to ensure the proper treatment is carried out. Moreover, it is vital for your claim too, as you need the medical report from your doctor if you are to have any chance of securing compensation. Here is a list of some of the medical experts locally that you could be sent to:
Alba Sanchez Mascunano
Soane Point, 6-8 Market Place
Reading
RG1 2EG
Ayubur Rahman
Premier Inn, Letcombe Street

Reading
RG1 2HN
Nadeem Shakir
Davidson House, Forbury Square, 48 Redlands Road
Reading
RG1 3EU
Arun Bagga
Spire Dunedin Hospital,Consulting Rooms,22 Bath Road
Reading
RG1 6NS
Arun Bagga
Regus Green Park Reading, 200 Brook Drive, Green Park
Reading
RG2 6UB
Hussein Alikhan
Regus Reading, 200 Brook Drive, Green Park
Reading
RG2 6UB
Rakesh Duggal
Regus Reading, 200 Brook Drive, Green Park
Reading
RG2 6UB
Ayubur Rahman
I2 Office Reading, 450 Brook Drive
Reading
RG2 6UU
Sanjay Lakhani
1st Chiropractic Clinic, Suite 6 - 1st Floor Cockayne House , 126-128 Crockhamwell Road (Opposite Co)
Reading
RG5 3JH
Tariq Ayyoub
Regus Reading
400 Thames Valley Park Drive

Reading
RG6 1PT
Hussein Alikhan
400 Thames Valley,Park Drive

Reading
RG6 1PT
Hassan Mehdi (Medco)
Holiday Inn - Reading West
Bath Road

Reading
RG7 5HT
Vikramjeet Chawla
Letcombe Street
Reading
RG1 2HN
Ahmad Touheed
Regus Reading
200 Brook Drive, Green Park

Reading
RG2 6UB
Kashif Aziz
Regus Reading
400 Thames Valley Park Drive, Thames Valley Park

Reading
RG6 1PT
Patrick Alan Kirwin
2-4 Pond Head Lane, Wokingham Road
Reading
RG6 7ET
Furthermore, a lot of people are shocked to discover that there is a three-year time limit on all personal injury cases. We know that three years is a long time, but you should not leave claiming until the end of the three-year personal injury claims time limit, as court proceedings need to be issued within this time frame. Not only this but you are going to find it a lot easier to claim the sooner you do so.
Why Having The Best Reading No Win, No Fee Personal Injury Lawyer Is Crucial To Getting Compensation
You only get one chance to make a claim for compensation, and so it is vital that you have the best Reading car accident claims solicitors on your side. Not only can your solicitor be the difference between a successful and unsuccessful case. But he or she can also be the difference between £10,000 and £20,000 so you really need to choose carefully.
First and foremost, you are advised to look for a personal injury lawyer that has a considerable degree of experience. You want to be safe in the knowledge that they have worked on many personal injury cases time and time before. You should also make sure they have experience in regards to car accident claims specifically. You ought to ask the solicitor whether they have worked on cases similar to yours before. After all, a solicitor may have bags of experience, but if he or she specialises in product liability cases, then they are going to be of no use to you.
Aside from this, you should read reviews that have been left by previous customers. You may be able to read the comments of someone else that was injured because of a car accident, and you could be able to see what they have had to say about the solicitor in question and the service that was provided. This is the best way to get an honest assessment regarding the service that the solicitor provides.
Last but not least, it is always a good idea to go for Reading car accident claims solicitors that are happy to work to a No Win, No Fee payment agreement. By doing this, you will only need to pay legal fees if your case is a success, and this reduces the monetary risk that is associated with making a claim by a considerable degree. If you were to go for another solicitor, there is always the chance that you could spend enormous sums of money only for the solicitor to fail in securing your compensation.
Doing your research and reading reviews of solicitors covering Reading
As mentioned in the prior section, it is of paramount importance to look for road traffic accident solicitors that have received good feedback. However, it is even more important to choose a company that can provide free and objective legal advice. This is what you get with Legal Expert.
Can your road traffic accident solicitor be based elsewhere in the country?
A lot of people assume that they can only work with personal injury solicitors in Reading, Berkshire, but this cannot be further from the truth. Claims are handled via telephone and email. This means you can choose a legal team based on experience rather than where they are based.
A Sample Of Road Traffic Accident Claims We Can Conduct For Claimants
Our panel of Reading accident solicitors work on a wide range of cases. Here are some examples:
Making Reading car crash compensation claims
From a road closure in Reading that was not properly sign-posted to a careless driver crashing into you, there are many reasons why you may need to make a car crash compensation claim, and we can assist with them all.
Compensation claims for injuries suffered by passengers
Our passenger car accident claims guide has lots of useful information on these sorts of claims. No matter whether you were a passenger in the vehicle that was to blame or not, you can make a compensation claim with us.
Compensation claims for injuries in a taxi or minicab
We also have a guide on taxi accident claims,so make sure you take a look at this. From taxi companies fialing to check their drivers have the required insurance to a lack of car maintenance, there are many reasons for these sorts of claims.
Compensation claims for injuries on buses or coaches
When you are using public transport, be it a taxi, bus, or a train, you are in the care of the company in question. If a crash or any other sort of accident occurs, it is typically their responsibility, as they have failed to ensure that their passengers are safe. Thus, you should be well able to make a successful claim for compensation.
Compensation claims for injuries to pedestrian
For more details about pedestrian claims, check out our on pedestrian accident claims guide. When it comes to road traffic accidents, pedestrians are incredibly vulnerable because they feel the entire force of any collision. Severe injuries can often be sustained.
Compensation for injuries caused by collisions from behind
When you are driving and the person behind does not leave you enough room, it is always a worry. Any minor incident can result in a rear collision. If this has happened, we can help you to get the compensation you deserve, so please do not hesitate to get in touch with us for more information.
Compensation claims for injuries at a roundabout
We also have an informative section on our website on roundabout accident claims too, so you can refer to this for more details. From failing to pay attention to driving too fast, accidents occur at roundabouts for many different reasons.
Examples Of Accident And Injuries You Could Suffer In A Car Accident In Reading, Berkshire
If you use a personal injury claims calculator, you will need to add details about your injuries in order to determine the payout amount. Here are some of the most common injuries sustained…
Whiplash
Whiplash is an injury that can occur in many different ways. However, it is the most common result of car crashes, and this is because an injury happens when the head jolts backwards and forwards in a violent manner. This causes damage to the tendons around the neck area, causing pain and restricted movement. If you have sustained whiplash, you will be able to make a claim, so long as the incident in question was not your fault.
One thing that you need to be aware of is the fact that whiplash is not an injury that appears straight away. Most people will not notice any symptoms for the first few hours while others may be fine for a couple of days and then the injury creeps up on them. This is why it is so important to see a doctor immediately after a road accident, so that you can ensure you get the treatment you require before the problem potentially becomes worse. Not only this but you need to see a medical professional if you are planning on making a claim. If you do not do so, there will be no proof of your suffering, and thus you will struggle to build a solid case.
Back injuries
Back injuries can differ in severity dramatically. Some people suffer from minor injuries with a recovery made in a matter of weeks. Others suffer injuries that impact them for the rest of their life. If you fall into the latter category, you can be sure you will get one of the higher payout amounts.
Severe, serious and long-term injuries
A lot of people also suffer long-term, serious injuries, such as head and brain injuries. In these cases, you may be claiming on the behalf of someone else who has suffered such a severe injury that they cannot claim for themselves. You can also claim if someone you love has been involved in a fatal car accident Reading based.
Top Tips On Proving Car Accident Claims in Reading
An important aspect of making successful car accident claims for Reading is evidence. You need to be able to prove that your injury was caused by negligence in order to receive compensation. If you haven't claimed before, it can be difficult to know what you need to do. Our top tips on proving car accident claims in Reading include:
Getting footage of the incident. You can request CCTV footage if it's available. Dashcam footage can also help show the series of events that led to the accident.
Getting a medical report from a doctor or medical professional. Our solicitors can organise this meeting for you. This can be used as medical evidence to illustrate the extent of your injury and determine whether any permanent side effects were caused.
Asking for the contact details of any witnesses that saw the accident. Our accident solicitors for Reading can then contact them to take a statement. This can help illustrate what led to the accident.
Taking photographic evidence of your injury and the accident site.
For more information on proving a car accident claim in Reading, get in touch with our advisors at any time.
Dangerous Roads In Reading
| Location/ Street Name | Number of accidents / year |
| --- | --- |
| Chatham street | 10 accidents |
| Castle street | 8 accidents |
This Reading Road Accident Statistics map shows 767 road accidents between 2013 and 2017.
Statistics Showing Road Traffic Fatalities And Serious Injuries Near Reading
| | 2014 | 2015 | 2016 |
| --- | --- | --- | --- |
| Other | 1 | 0 | 3 |
| Car | 3 | 3 | 11 |
| Motorcycle | 8 | 12 | 9 |
| Cyclists | 14 | 12 | 9 |
| Pedestrian | 18 | 8 | 15 |
Statistics Showing Deaths Due To Accident On The Road In Reading
| | 2014 | 2015 | 2016 |
| --- | --- | --- | --- |
| Other | 0 | 0 | 0 |
| Car | 0 | 0 | 1 |
| Motorcycle | 0 | 1 | 0 |
| Cyclists | 0 | 0 | 0 |
| Pedestrian | 4 | 0 | 4 |
What Compensation Could I Receive From An Accident In Reading?
The level of compensation you could receive from Reading car accident claims can vary based on many different factors. Factors that can dictate the amount of general damages compensation you receive include:
The severity of your injury
Whether any permanent symptoms were caused
The pain and suffering caused by the injury
The extent to which the injury has negatively impacted your life
You don't need to use Reading accident solicitors to claim. However, you may find their expertise and experience useful when claiming. For example, they can refer to the Judicial College Guidelines as well as medical evidence to help them when valuing your claim. The guidelines provide compensation brackets for different injuries at varying levels of severity. We have included some of the figures from the guidelines in the table below.
| Type of Injury | Severity | Compensation Amount | Features of Injury |
| --- | --- | --- | --- |
| Pelvis and Hip | Moderate (i) | £24,950 to £36,770 | Significant hip or pelvis injury where no major permanent disability has been caused. |
| Amputation of Arms | (b) (ii) | £102,890 to £122,860 | Where one arm has been lost above the elbow. |
| Hand | Less Serious | £13,570 to £27,220 | A crush injury that is severe in nature, leading to a significant impairment of function. |
| Leg | Severe (ii) | £51,460 to £85,600 | Very serious injuries that lead to mobility issues, with the need for mobility aids or crutches needed on a permanent basis. |
| Knee | Severe (ii) | £48,920 to £65,440 | Leg fracture extending to the knee joint, causing pain that is constant, permanent and limits movement. |
| Skeletal Injuries | Fractures of Jaws (ii) | £16,860 to £28,610 | Serious fracture that leads to permanent consequences such as difficulty eating or opening the mouth. |
| Toe | Serious | £9,010 to £12,900 | Serious injuries to the great toe such as a crush injury or multiple fractures to two or more toes. |
| Neck | Moderate (ii) | £12,900 to £23,460 | This bracket includes cases of wrenching-type injuries and severe disc lesions that cause cervical spondylosis leading to symptoms including recurring pain and serious movement limitation. |
| Back | Moderate (i) | £26,050 to £36,390 | This bracket contains various injuries including crush or compression fractures to the lumbar vertebrae and traumatic spondylolisthesis. |
| Arm | Severe | £90,250 to £122,860 | Injuries that fall just short of amputation but are still extremely serious. |
Please bear in mind that this is only an indication of the potential compensation amount as every claim is unique. Additionally, you may also receive a second head of claim within your settlement called special damages.
Special damages relate to the financial losses suffered due to the injury. If you've been unable to work because of your injuries, you could claim back any lost earnings. Other losses you may be able to claim for include future loss of earnings, travel costs, adjustments to your home and private healthcare costs. You will need evidence, such as bank statements, invoices or receipts, to prove the value of the losses.
To learn more about claiming due to an accident in Reading, please contact us for free legal advice. Our advisors can tell you if you're eligible to claim, answer any queries about the claims process and connect you with one of our specialised solicitors. Our accident solicitors for Reading have years of experience in personal injury claims. As such, they could help you take steps to receive compensation.
Reading No Win No Fee Vehicle Accident And Injury Lawyers
If you are looking for help with solicitors costs, you have certainly come to the right place. We recognise that solicitors do traditionally charge extortionate rates, and there is a lot of risk involved if you go down the traditional route of hiring a lawyer that charges by the hour. However, there is another option, and this is to go for a No Win, No Fee service. Here at Legal Expert, all of our solicitors work on this basis. Read on to discover the benefits associated with it.
Financial risk is reduced – This is the main feature of a No Win, No Fee service. As mentioned, going for a solicitor that charges by the hour is risky business. People are worried that they are going to shell out a huge sum of money only to then find out that their personal injury claim has not been a success. However, this risk is minimised dramatically with the No Win, No Fee services on offer. This is because you will not pay any legal fees should your case not be a complete success.
No huge upfront payment – One thing that puts a lot of people off from going down the traditional route is the huge costs that are associated with starting a claim. A mere consultation can cost a fortune. You don't have to worry about this when going down the No Win, No Fee route.
High quality service – You can be confident of a much better service when you hire a No Win, No Fee solicitor. This is because the lawyer is going to be accountable for the service they provide. They know that they have to put in all the hard work if they are to receive their legal fees.
No time wasting– A No Win, No Fee personal injury solicitor has nothing to gain by taking on your case if it is not worthy of compensation. After all, if the case is not a success, they will lose their legal payment anyway. Therefore, you can be confident that there will not be any time wasting when you go for this option.
How No Win, No Fee claims are funded
While there are a lot of businesses that claim to have a team of Reading No Win, No Fee personal injury lawyers, you do need to be mindful. This is because a lot of lawyers claim to offer a No Win, No Fee service, yet they actually charge you a fee if the case is not a success. This is something you do not need to worry about with us. When we say No Win, No Fee, we mean it.
How To Take Your Next Steps
If you are ready to make a claim for a car accident Reading, Berkshire, here are your options…
Where can I learn more?
Get more information online before picking up the phone. See our frequently asked questions here. We also have lots of useful guides about car accident claims on our website.
Start Your Claim Today
Call us today at 0800 073 8804 if you are ready to make a claim. You will be talking to one of our legal experts who will gladly assist you.
Helpful Links
Highway Code– Rules for road users that all should read and know well.
Local Area Road Safety– The local authority also have a page on local road safety.
Court in the area– If you'll need to go to court, then you'll be able to find more information here.
If You need to speak to the Police for reporting the accident?– This link should help.
Royal Berkshire Hospital Link– Find out hospital information here.
Road Traffic Accidents Guide to Claiming– Our definitive guide to making this type of claim.
Legal Expert – Different Types Of Whiplash Claims– Find out more here.
Other Compensation Guides