Grays Personal Injury Solicitors No Win No Fee
Are you in Grays, Essex and you've been injured in an incident that wasn't you fault? Then you should speak with our specialist Gray's personal injury solicitors team today. Our highly qualified and highly experienced solicitors can give you qualified expert advice that you require to see if you have a valid compensation claim, and if you do, help you make the first step toward getting the justice you need.
Our Gray's team of personal injury solicitors have helped countless people in the Grays, Essex and wider UK areas with their accident compensation claims. Unlike many other solicitors and claims companies, our client's cases are all given the time necessary to fully engage with the case and ensure that you get the right amount of compensation for your injury and are able to look to the future with confidence.
Our Grays Personal Injury Solicitors Team: How Do We Work?
When you first contact our Gray's personal injury solicitors team, you can be sure that you will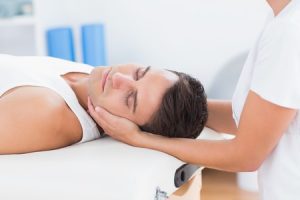 be speaking to an expert. We won't try and sell you our services as we only take on valid claims that we have validated following an informal chat with yourself. Every one of our clients gets 100% attention from each member of our legal team and once we proceed with getting your claim started we move forward in a completely transparent way so that you know exactly what's happening.
We're honest, we're open, we're transparent but most of all we've got your best interests at heart. WIth our Grays team of personal injury solicitors, you'll always know exactly where you stand.
What Sort Of Personal Injuries Do Our Grays Legal Team Deal With?
We can deal with any sort of accident or injury. The types of cases we often deal with include:
Slips, trips and falls:
Whether it is falling over a cracked paving stone in the street or slipping on a supermarket floor, if this was not your fault you should be able to make a claim for compensation.
Criminal injuries:
If you have been injured as part of a criminal act then you may be able to make a claim for compensation.
Sports injuries:
It's a possibility you've been playing sport and been injured thanks to a faulty piece of equipment or inadequate health and safety provision. Perhaps you've been injured as a spectator somehow. However your injury occurred, if it wasn't you fault then you have a right to claim compensation.
Faulty goods:
Have you been injured by faulty goods? Accidents due to faulty goods span a multitude of things so if you are unsure if you have a case or not get in touch with our specialist advisors today and they will be able to help you assess whether a claim is appropriate or not.
Traffic accident:
We've helped many Essex people over the years who have been involved in traffic accidents as drivers, passengers and pedestrians.
Workplace accidents:
These can include factory accidents, building site accidents, falling from height, or injuries such as vibration white finger, carpal tunnel syndrome and RSI. We can also help with mesothelioma and asbestosis claims too.
Medical negligence:
Whether it is birth injuries, misdiagnosis or surgical accidents, we can help you claim compensation for a whole range of clinical and medical negligence.
Environmental hazards:
Have you suffered from being poisoned by carbon monoxide or food? Maybe you have suffered from being in contact with pesticides, industrial liquids or smoke? If so, call our personal injury solicitors for Grays today.
The Effects of a Personal Injury
You may think that you have not been badly affected by your accident or personal injury and that is why you may think that claiming compensation is not a good idea. However, if you look at it in more depth, you'll see that it isn't always that clear:
Have you experienced pain or suffering? Most certainly your injury may have hurt when it happened and it may feel much better now. But what about the future? Who knows what might happen? This could just be a temporary thing and you could end up with suffering from pain and discomfort for life.
Have you experienced any loss of your earnings? If so, you've lost earnings and this is something that you can claim for.
Has your ability to earn as much money as before the injury been affected? If your inquiry has affected your ability to earn what you did before, you could include a claim for future loss of earnings. This could be a significant amount of money once you sit down and work it out.
Have you had to pay medical bills? If you've paid for any of your medical treatment such as physiotherapy or counselling? You may have had to pay for travel to go for appointments. These things can be claimed for as part of your compensation claim.
Has your quality of life been negatively impacted? Can you do the things you used to do? Get about the same? Play the sports and do the activities that you used to do? If your accident has hindered any of these in any way then we can include it in your claim for compensation.
Start My Personal Injury Claim
Call our personal injury solicitors Gray's today. We will run through your case with you and assess whether you have a claim or not. If you do, then we will take you step by step through the entire process and ensure that you get the compensation and justice that you need.
With every one of our solicitors being personal injury specialists, you are guaranteed that you're in the hands of experts.