York Car Accident Claims Solicitors – No Win No Fee Claims Guide
By Danielle Jordan. Last Updated 7th October 2022. Driving around the York area should be simple, and whether you're travelling to visit relatives, or commuting to work, or even taking the children to school, you should be able to get where you need to be without any unforeseen incidents. But, the fact is, accidents happen on our roads each and every day, and if you've been involved in a road traffic accident in York, and suffered a injury, whether whiplash or something else, you might be interested to learn than if someone else caused the accident, or was in any way at fault for it, then a personal injury solicitor, or specifically car accident claims solicitors for York should be able to assist you in putting through a personal injury claim.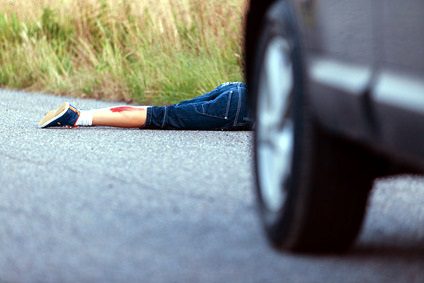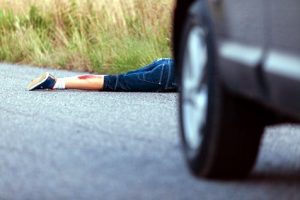 There is, however a lot of information you'll need to know if involved in any road traffic accident in North Yorkshire, or indeed anywhere else in the country, such as what is the personal injury claims time limit for such cases, or is making a no win no fee accident claim in York complicated? Luckily, you'll be able to find all the information you're likely to need in the guide below, if not in the useful links we've also provided to offer a wealth of information on this type of car accident claims. So, why not take a look below at the specifics of finding a personal injury lawyer to take on your case.
Be Medically Assessed Local To York By A Member of Our Nationwide Panel of Medical Experts
Getting medical attention is paramount after a car crash in Yorkshire or anywhere else, but few people understand that they might also need the services of an independent medic should they choose to pursue claims with road traffic accident solicitors in York. A common misconception when it comes to York accident lawyers is that you'd have to travel a long way to be assessed by a medical professional. While it is true that you'll need assessment in most cases by an independent medic, you'll more than likely be able to have a medical at a place near to you. At Legal Expert, we know only too well that you're likely to want to stick to a place nearer home if at all possible and our panel of York car accident claims solicitors are more than willing to accommodate this wherever possible, arranging the closest professional possible to assess your injuries. In fact, below are details of two of the closest independent experts we have – you'll see that you wouldn't have far to travel to visit them should it be necessary for you to do so.
Adrian Thomson
132 Lawrence Street
York
YO10 3EB
Ian Kerss
Cyclops House,
Link Business Park,
Osbaldwick,
York
YO10 3JB
Have You Had A Car Crash in York? Get the Right Solicitor Who Can Help Win Your Claim
Choosing someone to help you when it comes to having had road traffic incidents in Yorkshire can throw up all manner of questions. Do they work on no win no fee? Will they understand the complexities of your case? Have they enough experience to gain the maximum level of compensation possible for your car crash in York? and more. The decision is made far more complex when you consider that the quality of the solicitors you use may have a real effect on your personal injury payout. While all lawyers come under the regulations of the SRA, this doesn't mean all car accident claims solicitors have the same amount of experience in the field of personal injuries, and this may make a very big difference to the amount of money you end up with once you claim is concluded. Here, we offer some guidance on things you might want to look at when choosing York car accident claims solicitors.
Should I read online solicitor reviews?
Online reviews are becoming ever more relevant, as many people seek to document their experiences online, so looking for York car accident claims solicitors' reviews could be a very good idea when choosing someone to help fight your corner. Look carefully at the reviews though as some details may be missed. How long ago was the review left? Was the case similar to yours? What good and bad points were included. Of course, you should not just go off one review. Read a good number for your potential solicitor and this will give you a bigger picture of what they're about. You might also want to find out what their fees/percentages are as this can differ wildly between solicitors. Even if they work on a no win no fee arrangement, you'd be wise to see exactly what sort of percentages of your compensation they'd be looking to take.
What if I can't find a solicitor in York?
Whether you find York car accident claims solicitors that you're not confident going ahead with, or you can't seem to find one that suits your needs, you might be happy to learn that you're not restricted to using one in the local area. As the digital age has progressed, much of what needs to be done to settle road traffic accidents in Yorkshire today can be done over the phone or online, without need for you to travel to their office. Personal injury solicitors for York accidents don't need to be locally based, they just need the experience and dedication to fight for you – and that's what we at Legal Expert can provide you with.
Types of Road Accident and Personal Injury Claim
Sadly, there are so many different things that can turn nasty our on the road, so there are a number of different types of claim that York personal injury solicitors are called upon to deal with. We have a wealth of knowledge in each one of these areas, and many others, so if you've had any kind of RTA, then we can assist with your claim. Please note that if your type of accident isn't shown below, we are ready and able to listen and help. Just call us to find out how.
Claim for a car crash in York
A car crash in York can be caused by anything from someone pulling out at a junction without indicating, someone running a red light or something completely different. A car colliding with another car, or with a stationary object can cause untold damage to the car and the driver, and if someone else caused this, you can be assured that the solicitors we provide covering York can help.
Passenger car crash in York
It is not only a driver that can be hurt in a car accident. Passengers in the front or back of a vehicle are subjected to the same forces as the driver and can be just as badly injured. Whether it was another road user's fault, or the driver you were in the car with, you would likely have a valid claim for your injuries, the suffering, the pain and the financial costs associated with your injuries.
Taxi crash in York city
Taxis are a common sight in York City, and while the majority of taxi rides go off without a hitch, taxis have been involved in accidents all over the country, leading to York car accident claims solicitors fighting for taxi compensation for claimants with injuries ranging from Whiplash to more severe and even life-changing injuries. Here at Legal Expert , we can provide experienced solicitors to fight your taxi accident claim.
Coach or bus crash in York city
Coach tours and buses are also often seen on York roads, and whether it is an accident caused by a bus suddenly braking or a coach that has performed a somewhat risky manoeuvre, then you may have a bus accident claim against the coach or bus company. If it was another road user's bad driving that led to the accident, you could claim against them for your compensation.
Pedestrian hurt in a collision with a car
Many people choose to explore York while walking. Pedestrian safety is something that is not always considered by other road users and should someone not have stopped at a red light and you were crossing a road, or someone has swerved and hit you, the injuries can be quite serious. Should this have been the case, York car accident claims solicitors or indeed those anywhere in the country can help you make pedestrian claims for damages.
Rear-end collision
Rear end shunts are some of the most common occurrences on the road that lead to personal injury claims. If someone has crashed into the back of you, injuries could range from whiplash to something much more serious and long lasting. Do make sure you see a medic and do make sure you gather all evidence you can including witness and other drivers' details in order to pursue claims with York car accident claims solicitors.
Crash at a roundabout in York
No matter how long they've been driving, some people just don't seem to be able to use roundabouts correctly, and this is why roundabouts pose a risk to drivers on the road every day. Should you have been hurt when a driver cut in on a roundabout or drove negligently or dangerously, then looking into having a roundabout claim put through may be beneficial.
What Injuries Might You Suffer?
As with any type of accident, the injuries suffered vary wildly between even different occurrences of similar accidents. From broken bones, to neck injuries, to soft tissue and even fatal injuries, there is such a wide range of types of injury, you would not be able to accurately derive an amount from a personal injury claims calculator, however, our legally trained staff may be able to give you some idea of the typical award for your injuries that you might receive. Below, we talk about just some of the common injuries in road traffic accidents, in order to help you understand them better.
Whiplash
Whiplash is one of the many injuries that can happen as a result of a car accident in York or anywhere else for that matter. When the head is subjected to forces throwing it backwards and forwards, this can strain the neck, leading to whiplash. While some people believe whiplash is not a serious injury, it can be if not treated correctly and there are complications that can arise, making for a long-term injury that can cause issues for quite some time.
Back Pain
Back pain can range in severity from mild to excruciating and York car accident claims ssolicitors including solicitors that we provide covering the York area can certainly attest to this being a common occurrence in car collisions. Whether it is a disc or soft tissue injury, our legal experts can assess your case, and connect you with the best placed solicitor to deal with your case to a successful conclusion.
Serious Injuries
While many injuries from car crashes heal quickly and without long-term issues, when tonnes of metal crash into eachother there are huge forces involved and some of these can cause serious injuries to a person. Whether paralysis, organ damage, brain damage or something else, our panel lawyers have experience dealing with all the complexities that come with serious injuries, including care costs to be recouped, and can fight for a claim that offers you the best chance of good medical treatment, physiotherapy and adaptations to your home should you need them ongoing.
Dangerous Roads in York
According to Crashmap, these are some of the most dangerous roads within York.

| Location/ Street Name | Number of accidents / year |
| --- | --- |
| Station Road | 27 accidents |
| Kings Square | 5 accidents |
| Museum Street | 16 Accidents |
Casualties (Injuries and Fatalities) In York
| | 2011/ 12 | 2012/ 13 | 2013 / 14 |
| --- | --- | --- | --- |
| Other | 2 | 2 | 2 |
| Car | 18 | 5 | 18 |
| Motorcycle | 17 | 15 | 9 |
| Cyclist | 18 | 11 | 15 |
| Pedestrian | 9 | 18 | 14 |
Number of People Killed (Mode Of Transport) In York
| | 2011/ 12 | 2012/ 13 | 2013 / 14 |
| --- | --- | --- | --- |
| Car | 3 | 0 | 0 |
| Motorcycle | 2 | 0 | 0 |
| Bus | 1 | 0 | 0 |
| Pedestrian | 1 | 4 | 0 |
The provided solicitors Legal Expert work with have a wealth of experience dealing with York accidents that have happened on the road involving buses, as well as taxis, cars, lorries, and pedestrians. Whilst the majority of incidents on York roads do not lead to fatalities, there is no denying that the hotspots above pose a risk to drivers, pedestrians and other road users, and our provided lawyers can help to fight for compensation for injuries sustained in this manner.
York Solicitors – No Win No Fee York Solicitors Free Advice
If you've been injured in a York accident, you may wonder if you are eligible to claim compensation. To claim compensation, you must prove that a third party owed you a duty of care and that a breach of this caused your injury.
York solicitors could support your claim. However, you are under no obligation to use solicitors in York. Solicitors anywhere in the country could support your personal injury claim. We recommend hiring a solicitor with experience in your claim.
If you call our advisors for free legal advice and your claim is deemed eligible, they could put you in touch with our solicitors. Legal Expert solicitors could offer you a Conditional Fee Agreement (CFA) which is a type of No Win No Fee funding arrangement.
What this means for your claim is that you won't be asked for an upfront solicitors' fee. If your York accident claim succeeds, a success fee is taken from your award. Success fees are legally capped. However, if your York accident claim fails, you won't be required to pay your solicitor.
Call us today to speak to our expert advisors:
Find out more about the process of claiming
We can offer advice that comes without any obligation to go ahead and start a claim and we can promise that we will listen carefully to all the details of what has occurred so we get the best picture of your injuries, the accident itself as well as the pain and suffering you've encountered because of it. We will talk over all you need to know before you decide on whether claiming is right for you and we promise to also never push you into deciding to pursue a claim. This is an important decision, and one you should make yourself after knowing all the facts.
Helpful Links
GOV – Road Rules– If you're a driver you'll already know of the Highway Code. Here it is in full.
York Road Safety Campaigns– Like most authorities, York want to make their roads safer. Find out what they're doing here.
Court– Most claims don't reach court, but if yours does, the local one is here.
Reporting your Accident locally
York Police Station– Contact information can be found here.
Getting Medical Treatment
York Hospitals– Contact and address information can be seen here.
Car Crash in York?– Our longer guide specific to car accident claims is here.
Have you suffered Whiplash?– More information on this type of injury.
Further Related Guides