Washington Car Accident Claims Solicitors – No Win No Fee Compensation Guide Washington, Tyne and Wear UK?
Have you been physically or psychologically harmed in a road traffic accident? Are you searching for car accident claims solicitors who can help pursue a case in the new town of Washington in the City of Sunderland to see if you could claim compensation? You could have suffered whiplash or something as serious as PTSD but no matter what the nature of your injuries are, the specialist team at Legal Expert could help you get a settlement.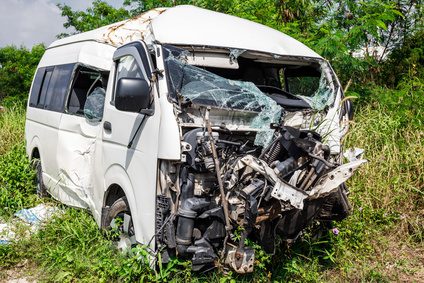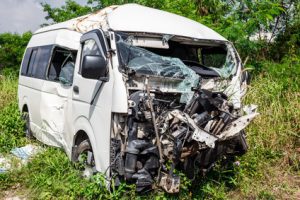 Any type of road traffic accident can leave you with injuries. No matter how severe these are, they may still have had a serious impact on you and those around you. In many cases the full extent of your injury and how it has impacted you financially could take some time to present. By using a specialist solicitor who deals with road traffic accident compensation cases you can rest assure that your case is being handled in a professional manner. 
In this guide we look more in detail at how a car crash solicitor can help you. When you are ready to make a claim or feel you need further expert advice, please contact our team by calling 0800 073 8804.
Compensation Claims Require Medical Evidence, Have A Medical Assessment Near Washington
There are two very good reasons to seek medical care immediately after your accident, and to later have an assessment by a member of our medical expert panel. Firstly, by visiting your GP or local A and E you will ensure any injuries get the right treatment, increasing your chances of a better recovery. Secondly being assessed later by our experts allows us to check on the progress of your recovery.
At both points of contact with medical professionals, you will be able to get a report detailing when, where, and how you were injured. Your solicitor will then use this as evidence in your car accident claim.
Medical experts in your area that we use are;
Sunderland Regus Office,
4 Admiral Way,
Doxford International Business Park
Sunderland
SR3 3XW
Millfield Medical Centre
63-83 Hylton Road
Sunderland
SR4 7AF
Solicitors Are important To Your Claim. How Do You Find The Right One?
Whilst our team always endeavours to make the claims process as quick and easy as possible, any form of legal action can take time. It should also be noted that whilst solicitors are all regulated by the same authority, how they deliver their services can vary greatly. Similarly, the fees they charge, their record of success, and how much compensation they could secure for a claimant can all also vary considerably. Given that your personal injury solicitor has a big impact on the outcome of your claim, having the right person working on your claim is important.
Reviews are a good way to research solicitors
The first thing that we should say is that there is no substitute for discussing what happened to you directly with an expert legal professional. However, when you are looking for a solicitor you might wish to look at reviews of car crash solicitors. Doing so can be helpful as you can see the differences in the way different personal injury solicitors will deliver their services. You can also see how whilst some companies might say they charge a lower fee, they may have a record of only securing lower amounts of compensation for their claimants.
What if my solicitor is not based in Washington?
One of the most common questions we have is,  whether or not where your solicitor is based makes any sort of different to the outcome of your claim. People mistakenly think that they need to use Washington car accident claims solicitors for a claim in this area. Whilst you could choose to work with a solicitor based close to you, as you will most likely not need to meet them in person, where they are will not affect the outcome of your claim. This means that whilst our offices are not in Washington, we can still help you. The only part of the claims process which may be necessary to conduct in the local area for your convenience is your appointment with the specialist doctor. 
Road Traffic Accident Clams Our Team Is Experienced At Conducting
There are lots of different types of vehicle accidents and ways in which they can happen on the roads. Our road accident solicitors are experienced in handling many different types of claim and those highlighted below represent just a few common examples.
Claim for a car crash injury
There are many different ways car accidents can occur and as such car crash compensation payouts will vary very much depending on how it happened and what the resulting injuries were. In our car accident compensation calculator you can find out more about accident claims involving car crashes.
Claim for a taxi injury
From the perspective of either a driver or a passenger involved in an accident, an accident involving a taxi is no different to any other type of crash. Your claim may be against the drivers private insurance, or their public liability insurance, depending on how the accident happened.
Claim for a coach or bus injury
When travelling on public transport, the driver, operating company, and owner of the vehicle (if different) all owe you a duty of care. The body maintaining the road network also does. If any of these parties were responsible for an accident involving a bus or coach, please contact one of our personal injury lawyers within the three year personal injury claims time limit.
Claim for a pedestrian injury
As we will see in the statistics below, a large percentage of people who are injured in road traffic accidents are in fact pedestrians. These might be people struck by a speeding vehicle whilst crossing the road, or who were hit in another way by a car. Injuries suffered will range across a wide spectrum and could cause long-term changes to a person's life. Find out more about this type of claim here.
Claim for a rear-shunt injury
Impacts to the rear of a vehicle can cause passengers inside to suffer injuries to the back, shoulders, or neck consistent with whiplash. People can also suffer head injuries and trauma to the brain as it might impact the inside of the skull if the crash is severe enough.
Claim for a roundabout injury
Lots of different road traffic accidents happen at junctions, such as a roundabout. In fact accidents here are so prevalent that we have produced a guide to claiming compensation for an accident at a roundabout. Speak to our team today if you need to make a personal injury claim for an accident at a junction, such as a roundabout.
What Are The Injuries Most Commonly Seen In RTA's?
Our personal injury lawyers are adept at handling a variety of different car accident claims. They will always strive to seek the highest possible car accident injury compensation amounts for your claim. Below, we will look at two common injuries seen in a car crash, as well as examine some of the more serious ways you can be hurt.
Whiplash and other neck injuries
We will begin by looking at one of the most common types of road traffic accident injury, whiplash. Whiplash presents with different symptoms in different people, and not everyone will get all of the symptoms seen in this NHS guide. However, if you have a very painful neck, or find you are not able to move your head, neck, or shoulders properly, our team could help you. Visit a doctor as soon as possible to get a medical report on your injuries for your personal injury claim.
Damage to the back and/or spin
We can provide you with a personal injury solicitor who can help you with making a claim for a back injury. It is difficult to provide victims with a personal injury claims calculator for back injuries as they can vary substantially. What we can say is that, in general, the more serious your injury, the more compensation you could be awarded. Please remember due to their complexity, we can not tell you an average compensation for back injury car accident.
Additional severe injury types
Whilst the consequences of these injuries may not be pleasant, there are even more severe injuries which people do suffer in car crashes. The most severe commonly seen in the UK include;
Broken or fractured spines or necks.

Severe and/ or traumatic head injuries. May or may not lead to unconsciousness.

Severe injuries to the chest. May or may not affect breathing.

Serious injury to the internal organs.

Several of these or other severe injuries at the same time.
Black Spots For Accidents In Washington
| Location/ Street Name | Frequency/ number |
| --- | --- |
| A1231 | Multiple accidents |
| Mill Terrace | Multiple accidents |
In the map above centered on Washington, Sunderland, we can see that over a five year period that there were 135 accidents in the highlighted area. We should note that the A1231 roundabout shows a high frequency of accidents. Consult our related guide on roundabout accidents (linked above) to see car accident injury compensation amounts for this type of accident.
Injuries And Deaths On The Roads In Sunderland (Washington)
Reported casualties from road accidents in the Sunderland area (including Washington) Those injured or killed.
| | Number of injuries and fatalities combined per year | | |
| --- | --- | --- | --- |
| Vehicle type | 2014 | 2015 | 2016 |
| Pedestrian | 5 | 4 | 3 |
| Cyclist | 22 | 24 | 19 |
| Motorcyclists | 8 | 16 | 21 |
| Car occupants | 24 | 18 | 32 |
| Others | 16 | 9 | 12 |
| Total | 75 | 71 | 87 |
Deaths Caused By Road Traffic Accidents In Sunderland
Number of people killed (by mode of transport) in road traffic accidents in this area.
| | Number of fatalities per year | | |
| --- | --- | --- | --- |
| Vehicle type | 2014 | 2015 | 2016 |
| Pedestrian | 0 | 0 | 0 |
| Cyclist | 1 | 1 | 0 |
| Motorcyclists | 0 | 1 | 0 |
| Car occupants | 1 | 0 | 0 |
| Others | 0 | 1 | 0 |
| Total | 2 | 3 | 0 |
Other Relevant Statistics
Of the statistics above for the number of those injured or killed on the road in the wider Sunderland area, a total of 69 children, those under the age of fifteen were hurt or killed. Of these the most common modes of transport for those injured or killed was being a pedestrian, followed by being in a car. However, pedestrians accounted for more than half (67%) of all victims.
Making A No Win No Fee Personal Injury Claim
We are pleased to be able to offer many of the claimants that we work with a no win no fee contract. This means that your solicitor will provide their services to you without you needing to make any payments to them before the case is resolved. Solicitors will generally offer such a contract to claimants whom they feel have a very strong case. As such, you should be more confident in winning your claim if offered one.
What do I have to pay and when?
There may be instances where for some reason or circumstance your claim is not awarded compensation. In these circumstances, under the agreement looked at above, you would not have to pay any costs. This risk has been assumed by your solicitor.
You only pay an agreed percentage from your damages if the case is successful.
How Personal Injury Claims Start
No matter where you are in the process of deciding how to make a claim we can help. Our team are on hand to provide you with advice and discuss how we can best help you, or to discuss the average compensation for road traffic accident with you. If you are ready to make a claim, you can do so with our specialist team.
Finding out more about car accident claims
Before you do go ahead you may still have some questions. To know that you made the right choice you need to have all the information possible to do so. Talk to us before you start your claim. You can also find lots more information and advice through our handy guides.
Contact Us
Contact Legal Expert today by calling us on the number above, or by requesting a call back. You can do so by sending us an email at info@legalexpert.co.uk, or by using the 'request a call back ' feature on this page.
Advice on how to act when a road user in the UK.
Find out more about steps being taken to make the roads safer in the wider Sunderland area.
Sunderland Combined Court Centre
Address details and contact information for the combined court centre in Sunderland.
This is the policing body which is responsible for the wider Northumbria area.
Emergency Services Vehicle Accident Claims
Have you been injured in an accident which involved an emergency services vehicle, such as those of the police or fire service? If so, find out how to make a claim here.
More information on services offered by Whiplash solicitors.
Further Helpful Guides
Edited by Melissa.