Personal Injury Solicitors | Swansea | No Win No Fee
By Lewis Cobain. Last Updated 6th June 2023. Our panel of Swansea personal injury solicitors can help a wide range of clients make a No Win No Fee claim. This guide has been put together to help you better understand the process of making a personal injury claim. Sometimes the legal jargon can be confused. So, we have made this article as easy to follow as we can.
If you've been injured as a result of someone else's negligence, then you could have a valid claim for compensation. Whether you were injured in a workplace accident, on the road, or even in a public place, you could still be eligible if you have proof to back up your version of events.
Our advisors are ready and waiting 24/7 to answer your questions. They may even have some questions for you. The more information we have, the more accurately the guidance we supply you will is likely to be. Read on for more information.
There's more than one way you can reach us here at Legal Expert: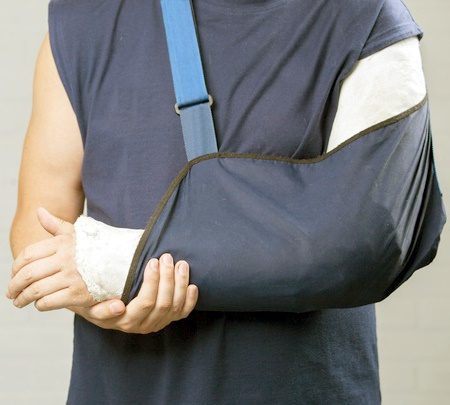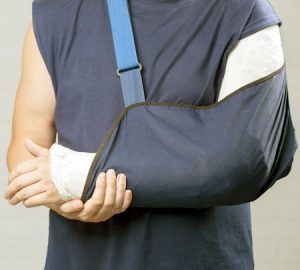 Jump To A Section
Legal Expert's Research Into Personal Injury Claims Against Swansea Council
Legal Expert has found through a Freedom of Information request that Swansea Council ranked #3 in a list of councils in Wales most impacted by personal injury compensation.
The council spent £161,758.01 on personal injury claims from April 2022 to April 2023, irrespective of when the claim was made. In the same period, a total of 95 claims were submitted against Swansea Council.
Amongst the causes of these claims include:
The top five councils in Wales affected by personal injury compensation includes:
Cardiff Council – 118 claims –

£478,903.20

Monmouthshire County Council – 149 claims –

£321,264.34

Swansea Council – 95 claims –

£161,758.01

Isle of Anglesey County Council – 23 claims –

£81,048

Flintshire County Council – 33 claims –

£69,265
Swansea Council has a duty of care towards employees and visitors to ensure that they are reasonably safe when in any premises, spaces or highways they control. 
If an accident caused by council negligence has resulted in you being injured, you may have grounds for a valid claim against a local authority. Speak to our advisors for free advice at any time.
Making A Personal Injury Claim In Swansea
In order to successfully make a claim for personal injury compensation, there are several criteria which you need to be able to demonstrate. There are also several other factors that are pertinent to successful personal injury claims. The criteria you need to satisfy are;
That the defendant that you are making a claim against had a legally binding duty of care to you
That the defendant has in some way breached this duty of care
That this breach directly lead to or caused your accident, resulting in an injury or illness
Other factors which affect your claim can include how long ago the accident occurred, or the injuries were discovered. There is a standard three-year period after the accident in which to make a claim. This three-year period can start from the discovery of your injuries if symptoms arose after this period. The sooner you start your claim, the sooner your solicitor can start collecting the evidence needed.
How To Choose The Best No Win No Fee Solicitors In Swansea?
A critical step on the path to claiming the compensation you deserve is finding and working with the right solicitor. So, how do you find the right solicitor No Win No Fee Solicitor for your Swansea compensation case? Getting the compensation you deserve can be crucial for some people in recovering both physically and financially from an accident.
As you will be spending a lot of time working with the solicitors, it is vital to have a good working relationship with them. Personal injury claims can vary greatly in their complexity and in the time it takes to process them. They can often take between several months and several years to complete. The more complex the accident, injuries or case, the longer it could take to complete.
Do I Need To Use No Win No Fee Solicitors In Swansea?
You may be under the impression that if you were injured in Swansea, then you need to enlist the services of a legal firm also based in the city. However, this is simply not the case. If you choose to hire a solicitor to assist you with your claim, you are free to do so from anywhere in the country. There are more important factors to consider than geography, such as:
The experience of the law firm/their lawyers
The kinds of claims they specialise in
Their reputation amongst former clients
Modern-day conveniences make it possible to process many aspects of a personal injury claim remotely. For instance, email and video chatting can be used to communicate with your lawyer.
Whilst our lawyers are not based in Swansea, they are trained to handle claims for claimants across England and Wales. If you wish to meet your solicitor face-to-face, then we can also arrange this for you. We can even organise your independent medical assessment at a facility that is local to you.
Get in touch today if you'd like to work with our personal injury solicitors for the Swansea area.
What Kind Of Claims Can Our Solicitors No Win No Fee Solicitors For Swansea Help With?
If you work with our No Win No Fee solicitors after a Swansea incident in which you suffered harm due to a breach of duty of care, you can expect to work with experienced, specialised lawyers. They could help you with a wide range of personal injury claims in Swansea, as well as other types of claims. For example:
If the duty of care is breached in any of these situations, leading to harm, you could potentially claim for any injuries caused.
Check if you have an eligible claim by getting in touch. We'll be happy to confirm this for you free of charge. Following on from our consultation, you can know whether you could work with solicitors in Swansea. Alternatively, you could choose to work with one of our specialised personal injury solicitors on a No Win No Fee basis.
How Much Could Your Claim Be Worth?
The value of personal injury claims will vary a lot from case to case. This is because there can be more than one sum to consider. Additionally, some of these can be affected individually for a number of reasons. We'll start with the figure known as general damages. This is the amount that's paid to you for your physical pain and mental suffering directly caused by your injuries.
The amount can vary depending on how severe your injuries are and how long it takes you to recover. Legal professionals will turn to the Judicial College Guidelines (JCG) to help them calculate how much should be awarded. This publication contains a list of injuries and their potential value in compensation. Below, we've included an example of the injuries that appear in the JCG. This is only a small cross-section of the guidelines. So, don't worry if your injury does not appear.
| Injury | Description | Amount |
| --- | --- | --- |
| Sight | (d) one eye will be completely lost | £54,830 to £65,710 |
| Sight | (i) an injury that doesn't last long, with a full recovery taking place within a matter of weeks | £2,200 to £3,950 |
| Chest | (b) Injury of a traumatic nature that affects the heart and/or lung(s) on a permanent basis | £65,740 to £100,670 |
| Neck | (c) Minor - (iii) full recovery in no more than three months | Up to £2,450 |
| Shoulder | (e) Clavicle fracture | £5,150 to £12,240 |
| Arm | Amputated at the shoulder | Not less than £137,160 |
| Arm | (d) Simple forearm fractures | £6,610 to £19,200 |
| Wrist | (e) a Colles' fracture of an uncomplicated nature | In the region of £7,430 |
| Finger | (j) fracture to the index finger that heals quickly but grip remains impaired | £9,110 to £12,240 |
There are other sums that can be added to your total settlement. These are called special damages. This figure is calculated based on any outgoings or financial losses caused by your injury. Examples can include:
Medical bills – the cost of prescriptions or specialist care that wasn't available for free on the NHS
Damage to property – you may need personal items repairing or replacing due to the damage they sustained during the accident
Loss of earnings – your injury could mean you miss time at work and therefore lose out on wages
These costs and more can be reimbursed to you if you have proof of the expenditures or loss. Call us today for more information on special damages.
No Win No Fee Solicitors In Swansea
You might be interested in working with No Win No Fee solicitors after a Swansea accident. By offering you a Conditional Fee Agreement, which is a type of No Win No Fee contract, you'll typically benefit from the following:
No fees to pay upfront or whilst the claim process is ongoing
Not having to pay your solicitor for their services if your claim is unsuccessful
No hidden fees as the terms and conditions of your contract are discussed before agreeing to hire your solicitor
Your solicitor will take a success fee from your compensation if your claim is successful. However, the Conditional Fee Agreements Order 2013 limits the percentage your solicitor takes. As such, you won't be excessively charged for this fee.
Although we can't confirm if law firms in Swansea offer solicitors under this type of arrangement, Legal Expert solicitors could work with you on the basis of a No Win No Fee. Whether you were injured in a Swansea bus crash or other type of accident, as long as you have a valid claim, our personal injury solicitors may be able to help you.
Contact Us Today
Once you have chosen to work with the pecialist legal expert solicitors on our panel, we are on hand to start your claim. Get in touch today and we can help you take the next step. Don't delay, many personal injury claims will have legally binding time limits placed on them.
Helpful Contacts
Swansea Police Station
Swansea Central Police Station,
Grove Place,
Swansea,
SA1 5EA
Swansea County Court
Swansea Civil Justice Centre,
Quay Parade,
Swansea,
SA1 1SP
Swansea Hospital
Morriston Hospital Swansea NHS Trust,
Heol Maes Eglwys,
Morriston,
Cwmrhydyceirw,
Swansea,
SA6 6NL
Further Helpful Guides
For more information on how our No Win No Fee solicitors for Swansea based claims could help you, contact our team.