Plymouth Car Accident Claims Solicitors – No Win No Fee Claims Guide
By Mary Mariot. Last Updated 4th May 2022. If you were injured in a car accident in Plymouth which was caused by another party, you could be entitled to claim compensation. At the same time, if a close relative was killed in a fatal road traffic accident, you could also be eligible to claim compensation on their behalf.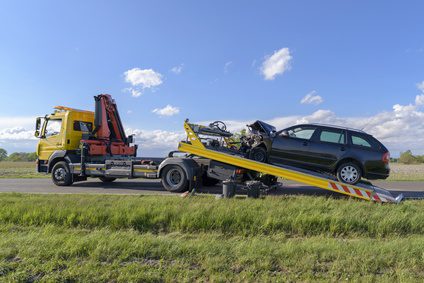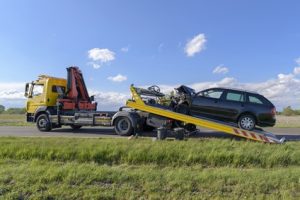 We are Legal Expert, one of the UK's top personal injury legal firms. We can provide you with the right car accident claims solicitor who covers your area to handle your claim. Our solicitors have an excellent track record of winning car accident claims and ensuring that our clients receive the maximum level of compensation possible. We also offer all of our clients the opportunity to use a no win no fee solicitor who assists claimants in their area. This means that there's nothing to pay unless you win.
We start by offering a free consultation to all of our potential clients. Call Legal Expert today on 0800 073 8804 to see if you are owed compensation. We will let you know if you have legitimate grounds to make a car accident compensation claim. Then, if you are happy to proceed, we will assign the ideal personal injury solicitor to handle your claim.
What Is A Car Accident Claim?
Every road user has a duty of care to keep one another safe when navigating the road. The Highway Code provides guidance and rules for all road users to follow. The duty of care each road user has is not equal and those operating vehicles that have the greatest chance of causing harm have the greatest responsibility.
In some cases, someone might fail to uphold the duty of care they owed you, causing you to sustain harm in a road traffic accident. If you have sustained an injury following a road traffic accident in Plymouth, you may be able to make a claim as long as you can establish that another road user has been negligent. You will also need to prove that their negligence is the cause of your injury.
You can find out more from our guide about the personal injury claims process.
Get Your Medical Assessment In Plymouth and Surrounding Areas
If you wish to claim compensation for injuries you suffered due to a car accident, the first step will be to get a medical assessment from a doctor near to you. Legal Expert will arrange for you to see a reliable doctor whom we work with in your local area. We will try to organise this at a time which is convenient to you. We work with a panel of experts. In this area they are based at these locations:
4th Floor Salt Quay House,
6 North East Quay
Sutton Harbour
Plymouth
Devon
PL4 0HP
Stoke Physiotherapy
129 Devonport Road
Stoke
Plymouth
Devon
PL1 5RQ
Darklake Lane
Plymouth
Devon
PL6 7TR
Horn Lane,
Plymstock
Plymouth
Devon
PL9 9BR
During your medical assessment your doctor will determine what your injuries are, what medical treatment you will require going forward, and how your injuries may affect your quality of life in the future. The doctor will then deliver a medical report which your solicitor will use to help them place a value on your claim.
How To Choose The Right
Road Traffic Accidents Solicitors
 To Handle Your Claim
Finding the right road traffic accidents solicitors covering your local area to handle your case can make a big difference to how successful your compensation claim is. If you ask Legal Expert to conduct your car accident claim, we will make sure that the solicitor who handles your claim has the right expertise and experience to help you claim compensation for your injuries.
Below is some advice on how to find the right solicitor for your case. 
Should I Read Reviews Of
Road Traffic Accident Solicitors In Plymouth
?
Many people read online reviews of personal injury solicitors handling claims in their area before deciding which solicitor to use. Reading online reviews can give you invaluable feedback as to whether or not previous customers were happy with the service they received.
Alternatively you can trust a large personal injury firm like Legal Expert.  Whilst head office is not based in Plymouth, we have the right no win no fee solicitors for your individual needs. We will make sure any solicitor we supply has a good track record of winning personal injury claims.
Why You Can Use A Solicitor Based Anywhere In The Country
Although some people worry that being a long way away from their personal injury lawyer or solicitor will be an issue or that it could affect their claim in some way, it does not need to be a problem. in this day and age there are many ways your and your solicitor can communicate with each other. We have also seen that whilst you do not usually need to meet the solicitor in person, things such as medical examinations can be carried out, in person, close to you.
Road Traffic Accident Claims In Plymouth That We Handle
If you have experienced a car accident in Plymouth, or any other type of vehicle accident on the road near the city, trust Legal Expert to supply you with the right road traffic accidents solicitor to handle your claim. We also handle claims for accidents involving any other type of vehicle on the road including bicycles, motorcycles, lorries, vans, buses and coaches, and taxis. We have provided details of personal injury claims for accidents involving these vehicles, down below.
Common Car Accident Claims
There are many ways in which car accidents can happen and a similar number of ways in which those involved are injured. Our excellent car accident claims team have years of experience helping claimants like yourself to make car accident claims.
Common Passenger Accident Claims
If you were injured in an accident when you were a passenger in a car or any other vehicle, you could be entitled to claim thousands of pounds in compensation. All drivers have a legal 'duty of care' towards other road users, including any passengers. If this duty of care was breached or broken, you could have grounds to make a personal injury claim. 
Taxi Accidents And Injuries In Plymouth
Have you experienced a taxi or Uber accident? It could have been caused by negligence on the part of the driver or the taxi firm. If you were injured in this accident, you could be entitled to make a road traffic accident compensation claim for your injuries.
Plymouth Bus Or Coach Injury Claims
Have you been injured in a road traffic accident involving a bus or a coach? If you you were, you could be entitled to claim compensation from the bus or coach company, or another party which could be held liable. Contact Legal Expert to enquire about finding the right personal injury solicitor for the job.
Pedestrian Injury Claims In Plymouth
Have you suffered an injury due to a road traffic accident whilst you were a crossing the road? Perhaps a car drove through a red light and hit you, or was driving dangerously? There are many ways in which pedestrians can be involved in car accidents but being hit whilst crossing the road is the main way it happens. If you have been injured in an accident, please call us today to enquire about how our no win, no fee solicitors can help you to make a compensation claim.  
Claims For Rear End Collisions
The Highway Code shows that rear end collisions are one of the most common forms of road traffic accident. In most cases, the rear vehicle will be liable for the accident and any resulting injuries. If you have experienced a whiplash injury in Plymouth because of a rear-end collision, you could be entitled to claim compensation for those injuries. Whether you experienced whiplash, or another soft tissue injury, enquire today about how a personal injury solicitor could help you.
Roundabout Accidents And Injuries
Negligence is one of the main causes of accidents at a roundabout. If negligence on the part of another driver caused an accident you were involved in, you could be entitled to make a car crash claim. Call Legal Expert today, to see how much compensation your injuries could be worth.
Examples Of Road Traffic Injuries We Help Our Clients To Claim Compensation For In This Area
If a car accident in or near to Plymouth has caused you to experience an injury which made you miss three days off work, you could be entitled to claim compensation. Below are some common injuries that we help clients claim compensation for.
Whiplash
When a sudden impact or trauma forces a person's head to extend beyond its usual range of motion, the neck muscles can become overstretched, causing a soft tissue injury called whiplash.
Whiplash causes considerable pain and impairs the sufferer's motion. Sadly, extreme cases of whiplash have been known to cause the sufferer to become permanently disabled. If you have suffered whiplash in a rear end collision, or other type of car accident that was not your fault, you could be entitled to make a compensation claim for your injuries. Call Legal Expert today about making a whiplash claim.
Back Pain
Unfortunately rear end collisions, front end collisions, and side-impacts as well as other types of car accidents can cause soft tissue injuries leading to back pain. Car accidents can lead to people suffering injuries such as slipped discs. These are a common cause of severe back pain. Speak to Legal Expert today about using a personal injury solicitor to represent you in your back pain claim.
Serious Injuries
If you follow the traffic news in Plymouth, you will know that sometimes very serious injuries do occur as a result of car accidents. For example, serious injuries resulting from a car accident can include paralysis, head injuries, comas and limb crushing injuries. If you have suffered a serious injury, resulting from a road traffic accident that was not your fault, you could be entitled to make a large car accident claim.
Sadly, fatal car accidents do also occur across the country. If a relative of yours died in a car accident that wasn't their fault, you can hire a personal injury claim solicitor to help you claim compensation on their behalf, or on behalf of their estate.
Top Tips For Proving An Accident Claim In Plymouth
Here are some top tips for proving an accident claim in Plymouth:
• Get Legal Advice: You are not legally required to be represented by a solicitor. However, solicitors could help you gather relevant and sufficient evidence to strengthen your case. Additionally, they could help you through each stage of your claim when seeking compensation.
If you want to make a Plymouth accident claim, our team of personal injury solicitors for the Plymouth area could help you do so on a No Win No Fee basis. For example, they could represent you under a Conditional Fee Agreement. This agreement means that you will not pay an upfront fee or any ongoing fees during the claims process
• Start your claim on time: You must make a claim within 3 years of the date the accident happened or the date you became aware that negligence caused or contributed to your injuries. However, certain exceptions may apply. Call our team for more information.
• Gather relevant evidence: This could include dashcam footage, CCTV footage, witness contact details and pictures of your injuries. It could also include medical records that show the full extent of the injuries you sustained.
For more information about seeking compensation following a car accident, call our team using the number above.
Statistics For Incidents Which Could Lead To Road Accident Compensation Claims
| Location/ Street Name | Number of accidents / year |
| --- | --- |
| A38 | 29 accidents in last 5 years |
| Devonport Hill | Several accidents |
Number Of People Injured In Car Accidents In This Area
Road traffic accident statistics for reported road casualties killed or seriously injured
| | 2014 | 2015 | 2016 |
| --- | --- | --- | --- |
| Other | 3 | 1 | 2 |
| Car | 21 | 16 | 20 |
| Motorcycle | 19 | 31 | 35 |
| Pedestrian | 20 | 23 | 23 |
| Cyclist | 22 | 7 | 16 |
Fatal Road Traffic Accidents And Car Accidents In The Plymouth Local Authority
Road traffic accident reports for confirmed deaths on the road.
| | 2014 | 2015 | 2016 |
| --- | --- | --- | --- |
| Other | 0 | 0 | 1 |
| Car | 2 | 0 | 0 |
| Motorcycle | 1 | 1 | 0 |
| Pedestrian | 0 | 1 | 4 |
| Cyclist | 0 | 0 | 1 |
Further Statistics and Information From Road Traffic Accident Reports
Sadly, in the Plymouth local authority area a number of children (children being persons aged 0-15 years of age) have been killed or injured in the last 5 years, from January 2018 backwards, in road traffic accidents. The total number of child casualties over this period was 23. 70% of these child victims were pedestrians, whilst 9% were occupants in a car.
In Britain, you have a three year personal injury claims time limit in which to make your claim. This begins from either the time at which you were injured, or the time that you realised that you had become injured. This could be when you received a confirmed diagnosis. So if you have been injured in a car accident anywhere in the country, don't wait to take action. Contact Legal Expert today, to see if you are entitled to claim compensation for your injuries.
No Win No Fee Lawyers
 Who Cover The Plymouth Area
Legal Experts solicitors covering the Plymouth area offer a no win no fee service to clients looking to make a car accident claim. Using a no win no fee solicitor means that you will only have to pay your fee if you win your personal injury claim, so you are not undertaking any sort of financial risk. What's more, as there is no upfront fee, you do not have to worry about securing funding for your road traffic accident claim before you hire a personal injury solicitor. This makes the process of making a car crash claim more affordable for many.
Learn more about the claims process
At this point you may still have further questions which you would like answering before you decide either to go ahead with making a claim, and with making your claim with Legal Expert. Across our site you can find the answers to many of the common questions people have around personal injury claims, such as how the process works and how solicitors determine how much you could be entitled to. We appreciate that this can be a difficult process and are ready to take you call to guide you through it.
Start Your Car Crash Accident Claim
If you have grounds to make a claim for a car accident where you were injured, then Legal Expert would love to help you claim compensation for those injuries. To find the right car accident claims solicitor with the experience and skills to represent you in your claim for road accident compensation, call Legal Expert today. You can also request a call back from our team using the button on this page, or send us an email to office@legalexpert.co.uk. We're looking forward to hearing from you.
Useful Links:
General Highway Code
Find out more about the mandatory rules of the UK's roads in this handy guide.
Local Road Safety
Road safety in Plymouth and the wider area can be viewed in this guide producd by the local authority
Plymouth Combined Court
Addresses and other contact information for the Plymouth combined Court Centre.
Devon and Cornwall Police
Devon and Cornwall Police are reponsible for policing in this area. If you have seen or were involved in an accident, please contact themto report it.
Derriford Hospital
The Derriford Hospital serves this area and has an accident and emergency department for urgent care services.
Legal Expert Guides
A Further Guide To Car Crash Claims
Car crashes, as we have seen, can have devastating consequences. Learn more information about making a claim in this guide.
A Guide To Claiming Compensation For With Legal Expert Whiplash
Find out the best way to make a compensation claim if you have experienced whiplash or a similar injury by reading our guide.