Peterborough Car Accident Claims Solicitors – No Win No Fee Claims Guide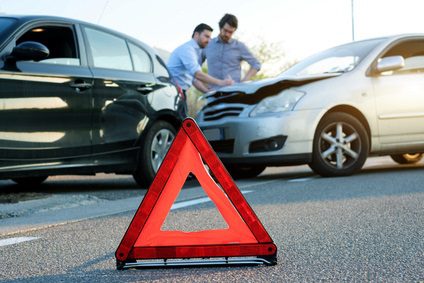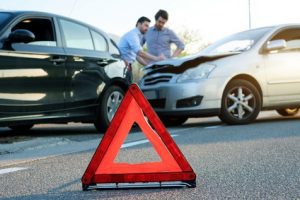 By Max Mitrovic. Last Updated 5th May 2022. Are you in Peterborough and searching for a car accident claim solicitor to represent you in a personal injury claim, for injuries you sustained in a road traffic accident? As long as you are starting your claim within the three-year personal injury claims time limit, this guide should be useful to you. We have not added an online personal injury claims calculator to this page as they are fairly inaccurate, however we can give you a more accurate estimate of how much compensation you might claim if you call Legal Expert on 0800 073 8804.
In our Peterborough car accident claims guide you will find:
An explanation of why we believe that having an expert medical should be considered, in many cases, to be a pre-requisite of making a compensation claim for injuries you have sustained in a road traffic accident.
An overview of the reason why it is imperative that you choose the best legal firm, to give you the greatest chance of being successful in a compensation claim for injuries sustained in a road traffic accident.
A number of simplified tables that show many of the core statistics related to road traffic accidents in You will also find a map that clearly highlights all of the road traffic accident hotspots in Peterborough.
Several informational sections that each cover one of the more typical types of road traffic accidents that occur in the UK each year.
Several informational sections that each cover one of the more typical types of injuries that can be caused by road traffic accidents that occur in the UK each year.
An introduction to the Legal Expert core service offering, a national claims service that can help residents of Peterborough and across the UK claim the compensation they are eligible for, after a road traffic accident. We also go over the No Win No Fee agreement that we have based the fee structure of this claims service on.
When you have finished reading this page, you may have a number of questions that remain unanswered. If this is so, please call Legal Expert on the phone number above and one of our team will answer any questions you have.
Have A Medical Assessment In The Peterborough By One Of Our Medical Experts
If they have been involved in a road accident Peterborough residents are advised to get themselves and impartial expert medical examination. This will enable them to demonstrate how serious their injuries were, and improve their chances of making a successful compensation claim. Legal Expert can help you with this. Under our claims service, we are able to provide you with a completely free medical examination in the Peterborough area. The closest medical professionals who could examine you are:
Dr Tariq Ayyoub
Regus Peterborough
Stuart House
East Wing
St Johns Street
Peterborough
PE1 5DD
Dr Mohammed Safdar
Telephone House
Wentworth St
Peterborough
PE1 1BA
Get A Quality No Win No Fee Car Accident Solicitor Covering the Peterborough area To Make Sure You Get The Maximum Compensation You Deserve.
Even though all solicitors are regulated by the Solicitors Regulation Authority, not all solicitors are as experienced and skilled in making road traffic accident claims as others. In order for you to have the best chance of winning your claims case, then you need to find the best legal team to represent you. Having been injured in a road traffic accident Peterborough residents should ask any solicitor they are considering, the following three questions. A negative answer to any of them could mean this is not the ideal solicitor to process your claim.
Are you willing to take on my claim under a Conditional Fee Agreement (CFA)?
Have you successfully pursued a similar car crash claim to my own in the last year?
Will you organise a free medical examination in Peterborough for me?
Reviews Of Peterborough Car Crash Solicitors
If you have been injured in a road accident in Peterborough, one of the best ways to begin selecting the right solicitor to process your claim, is to use an online review site to make a list of solicitors that might be suitable. Once you have this list, be sure to double check the facts as not all reviews will be accurate and some of them might even be completely fake. Compare the fee structure, review rating, the size of the legal firm etc. Use this data to select the best one.
Can I Choose A Solicitor Outside Peterborough?
If you have been injured in a road accident near Peterborough, you don't necessarily have to use a local solicitor in Peterborough to help you make a compensation claim. No matter how far away your legal team is located, you can keep in touch with them simply using email or the telephone. A far more important issue than physical location is how effective your legal team will be at processing your claim. The better your legal team is, the greater your chance of winning your claim.
Car And Motoring Accident Claims Our Specialist Team Handles
There are many reasons why Legal Expert might help a client make a compensation claim following a Peterborough car crash. Road traffic accidents take many forms, from minor rear-end shunts, through to major high-speed collisions involving multiple vehicles. However, some types of accidents we claim for time and time again, and we have covered some of these in the sections below.
Peterborough Road Accident Claims
No matter what the type of road accident you are claiming for, you are going to need to prove that a third party was liable for the accident. However, in some cases, the accident cannot be attributed to any single driver, and you will need to try to make a no-fault accident claim, which is something that Legal Expert can help with.
Passenger Road Accident Claims
If passengers of a vehicle are injured in an RTA, then they will be able to make accident claims in Peterborough in the same way that drivers can. Due to the fact that it is unlikely that the passenger caused the accident, proving liability should be much simpler. Indeed, if it turns out the driver of your own vehicle was liable, even if driven by a friend or family member, we can help you to claim against their motor insurance firm.
Taxi Crash Claims
Continuing on from the passenger claims section above, if you are riding in a taxi or minicab, and you sustain injuries when the taxis is involved I a road traffic accident in Peterborough, then you will be able to make a personal injury claim. In these cases, Legal Expert will need to claim compensation from the insurance firm that provides the driver's public indemnity policy. This also holds true other types of private hire vehicles such as a minibus or an airport limo service.
Public Transport Bus And Coach Claims
In the same way that Legal Expert would claim against the insurance firm of a taxi driver, we can also help you to claim against the owner and operator of a coach or bus service in Peterborough. What this means is, that if you are injured in a road traffic accident whilst riding on some form of public transport, a personal injury lawyer will have a valid route to making a compensation claim.
Pedestrian Crash Claims
If you check the table lower down this page that shows the number of fatal road traffic accidents in Peterborough, segmented into the most commonly involved vehicle type, you will see that pedestrians are the second most common road traffic fatalities. Pedestrians are completely unprotected when hit by a moving vehicle, and the injuries they receive can be severe or even fatal. A personal injury solicitor will be able to process a compensation claim for a pedestrian, and the solicitor will need to be aware that they may have to claim for some very serious injuries, that will permanently affect the life of the victim. The level of compensation paid should reflect this severity.
Rear Crash Accident Claims
The most common of all road traffic accident that people make car accident claims for each year in the UK are rear shunts or rear collisions. These often low-speed accidents can be serious and are often a challenge to prove liability, to prove which driver was at fault, the one in front or the one behind. Even a low-speed rear-end collision can cause a case of whiplash that can last several weeks or more.
Roundabout Crash And Collision Claims
Major road junctions and large, busy roundabouts form natural road traffic hotspots in Peterborough. If they were to look at the map below showing the location of each accident Peterborough residents would no doubt recognise many of these hotspots instantly. A distracted or negligent driver can very easily cause a major accident involving multiple vehicles on a dangerous roundabout in Peterborough.
Injuries You Could Expect After A Road Traffic Accident In Peterborough
Just as there are some more common types of road traffic accidents that happen in the UK every year, there are also a number of types of injuries that are frequently seen caused by road traffic accidents. Legal Expert can help you to claim for any injury, but these ones below are the most common that we process claims for on behalf of our clients for.
An Explanation Of Whiplash
A whiplash injury is caused when the head moves rapidly backwards and forwards side to side to side. This kind of aggressive motion can easily damage the muscles and tendons of the neck in even a slow-speed collision. Whiplash is by far the most frequent road traffic injury claim for in the UK each year, with over £2 billion worth of whiplash claims made in 2017. Due to the frequency of whiplash claims, we recommend that you get yourself a medical examination so that you can prove how serious your whiplash is. Legal Expert can arrange a free medical examination for you in Peterborough.
What Injuries Could You Suffer To The Back?
Any car accident specialist would agree that although whiplash injuries are the most common sustained in a road traffic accident, back injuries, especially those to the upper back and neck are almost as common. In fact, the same kinds of accidents, and the same kinds of force and trauma that cause whiplash, are also the major causes of back injuries. The muscles of the upper back, and also the spine are easily damaged even in a fairly low-speed collision.
More Serious Injuries You Could Suffer
The highest amount of compensation we see paid, aside from settlements for a Peterborough car crash death are for serious injuries caused by a bad road traffic accident. These kinds of injuries are going to have a permanent effect on the life of the victim and potentially reduce their life-quality considerably. Injuries such as brain damage, loss of an arm or leg, paralysis and organ damage.
This table below shows that the main accident hotspots in the Peterborough area are Bishop's Road, Thorpe Road and Frank Perkins Parkway.
Additional Statistics
| Street or Location | Number of RTA |
| --- | --- |
| Bishop's Road | 20 |
| Frank Perkins Parkway | 17 |
| Thorpe Road | 18 |
This map shows all of the major locations of road traffic accidents in Peterborough such as a park road accident Peterborough residents should be able to recognise many of these hotspots.
Combined Reported Statistics For Injuries Or Deaths On Peterborough's Roads
This table takes the data for all Peterborough road traffic accidents and shows how the comparison of different vehicles types involved looks.
| | 2014 | 2015 | 2016 |
| --- | --- | --- | --- |
| Other | 2 | 4 | 5 |
| Car | 24 | 30 | 37 |
| Motorcycle | 13 | 12 | 20 |
| Bicycle | 10 | 13 | 15 |
| Pedestrian | 26 | 7 | 17 |
Number Of Deaths On The Road In Peterborough
Working with the data used to create the previous table, this table filters out all but fatal road traffic accidents in Peterborough.
| | 2014 | 2015 | 2016 |
| --- | --- | --- | --- |
| Other | 0 | 0 | 0 |
| Car | 2 | 3 | 3 |
| Motorcycle | 0 | 0 | 0 |
| Bicycle | 1 | 1 | 0 |
| Pedestrian | 1 | 0 | 2 |
Payouts For Accidents in Peterborough
If you've been injured in Peterborough, to receive compensation you would need to show that your injury was caused by third-party negligence. There are two different heads of claim you could receive compensation for: general damages and special damages. General damages addresses the pain and suffering you have experienced due to your physical and psychological injuries.
The amount you receive will depend on factors including the severity of the injury, the time period of your recovery and whether any permanent symptoms have been caused by the accident in Peterborough.
Below is a list of bracket compensation amounts from the Judicial College guidelines that correspond to different injuries. These figures relate to the general damages head of your claim and are used by solicitors to help them accurately calculate how much compensation you should receive following a successful Peterborough accident claim.
| Type of Injury | Severity | Compensation Bracket | Symptoms |
| --- | --- | --- | --- |
| Psychiatric Damage Generally | Less Severe | £1,440 to £5,500 | The award given will consider different factors such as how long the person has been affected. |
| Neck | Minor (iii) | Up to £2,300 | Minor soft tissue injuries to the neck where, within three months, a full recovery is made. |
| Pelvis and Hips | Moderate (ii) | £11,820 to £24,950 | Injuries like this could require hip replacement or other types of surgery. |
| Arm | Severe | £90,250 to £122,860 | These injuries fall short of amputation but are still extremely serious and barely leave the injured person better off than if the arm had been amputated. |
| Neck | Moderate (i) | £23,460 to £36,120 | Dislocations or fractures that cause severe immediate symptoms that could lead to spinal fusion. |
| Hand | (f) | Up to £34,480 | Severe fractures to fingers that could cause deformity and disturbed sensation. These injuries could also lead to partial amputations. |
| Brain | Moderately Severe | £205,580 to £264,650 | Serious disablement leading to a need for constant professional care as well as other types of care. Examples of physical disabilities that can be caused include limb paralysis and personality impairments. |
| Leg | (a) (iv) | £91,950 to £124,800 | Below-knee amputation of one leg. |
| Knee | Severe (ii) | £48,920 to £65,440 | Leg fracture extending to the knee joint causing permanent, constant pain that severely limits movement. |
| Ankle | Severe | £29,380 to £46,980 | Injuries might include those that need extensive period of treatment where the insertion of pins and plates may be required. |
Please remember that this table only provides you with an idea of what you could receive for an accident in Peterborough. This is partly because every claim is unique with the compensation amount being calculated by considering many different factors. As such, you may not receive the amounts for a Peterborough accident that are listed above.
Special damages relate to the financial losses caused by the injury. This can include healthcare costs, loss of earnings, travel expenses and adjustments required to your home. To learn more about payouts for accidents in Peterborough, please contact our team for free legal advice at a time that works for you.
No Win No Fee Car Accident Claims Covering Peterborough
Legal Expert can provide roads traffic accident victims with a way to process No Win No Fee accident claims for a accident that happened in Peterborough. Our national claims service is an entirely risk-free way to process a compensation claim from a financial point of view, so you really have nothing to lose by allowing us to attempt to get you the compensation you are eligible for.
How And When Do You Have To Pay Your Solicitor?
When using personal injury solicitors in Peterborough or elsewhere No Win No Fee should mean what it says. By using our claims service you can rest assured it means there is no fee to start a claim for you, and no fee while we process your claim. If we lose your claim, then the total we will charge is zero. Only when a compensation payment has been received by us on your behalf, will we take our fees from the total amount awarded.
Beginning Your Claim
Legal Expert has accident specialists Peterborough residents can contact 24 hours a day. They are always available to walk you through the claims process. Also by asking you a number of simple questions it should tell us enough about your injuries and the accident that caused them to enable us to offer some good advice on what you should do next.
Get More Information
As mentioned above, Legal Expert has an accident claim specialist Peterborough residents can contact at any time, who will be able to help you. They will use plain, simple English and not legalese to answer any questions you may have, and also to help you begin to start processing a claim today.
Speak To Legal Expert Today
Do you believe you have a valid reason to make a compensation claim for injuries you sustained during a road traffic accident in Peterborough? If you do, then call Legal Expert on 0800 073 8804 right now, and we can begin helping you to claim for the compensation you are eligible for.
Helpful Links
Road safety information that is unique to the Peterborough has been published on this page:
Local Peterborough road safety information
To find the local County Court that covers the Peterborough area, you could check this website:
Local County Court for Peterborough
Contacting the police after a road traffic accident is crucial, you can find the local Peterborough Police info here:
Local Peterborough Police information
If you need to visit the hospital to have your injuries treated after being involved in a road traffic accident, here is some information about the local Peterborough NHS hospital:
Local Peterborough NHS hospital information
If you or a family member/loved one has had a brain injury in a car accident our full guide linked to below explains how to claim compensation:
A guide to claiming for brain damage
At the link we have given below, you will find our full guide to claiming compensation for head injuries:
A guide to claiming for head injuries
Other Helpful Guides