Uber Taxi Accident Claims Guide – How To Make A Personal Injury Compensation Claim Against Uber?
As convenient as it is just to look on an app, hail a Uber taxi from exactly where you are and hop in from the convenience of your smartphone, sadly, not all Uber journeys result in a safe passage to your destination with a 5-star review and a smooth comfortable journey. While most journeys do go off without a hitch, there are exceptions to this. If you've been injured in an Uber or by an Uber driver, or even whilst working for Uber, then it stands to reason that if you didn't cause the injury and it was someone's negligence or inaction or dangerous behaviour that led to you becoming injured, then you need to know that it is possible to make an Uber taxi accident claim for costs you may have incurred directly as a result of being involved in a taxi accident, as well as the injuries you've had to endure.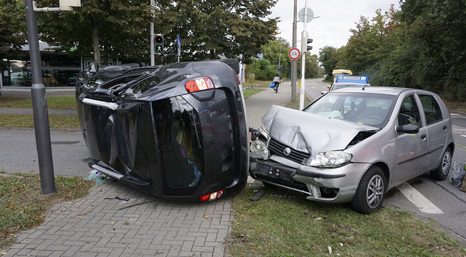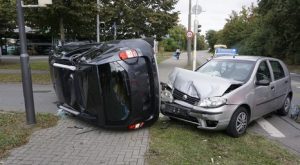 Whilst the law surrounding Uber taxi accident claim legislation may seem complex, getting the right personal injury lawyer to help you is, like with any other personal injury claim, key to getting an Uber accident settlement that befits your injures and your suffering, mental, physical and financial. With this in mind, here at Legal Expert (Tel 0800 073 8804), we can offer real advice on Uber accident policy, as well as showing you how you could make an Uber taxi accident claim with the help of our service, providing you a personal injury solicitor that will help get the right level of Uber accident claims compensation for your experience.
Within the guide below, you'll find all sorts of helpful information about making personal injury claims if you've been a passenger in a taxi accident and more. Why not take a look below, or call us if you've any questions?
Select a Section
A guide to accident and injury claims against Uber
When it comes to getting a taxi, there's no denying that Uber is convenient. All you are required to do is signal where you are and where you're going within the app, request a driver and if there's one nearby, they could be with you very quickly indeed. However, not all Uber taxi rides happen without incident, and if you've become injured due to your Uber driver driving negligently or dangerously, or you have been hit by an Uber driver as a pedestrian or another driver, then it stands to reason that you could make an Uber taxi accident claim. But who do you claim against. The law in these cases is complex and, in some parts, still up for discussion, which we'll explore in more detail a little further into this guide. The guide will also cover Uber taxi accident claims in depth, talking about the kinds of injury you might expect to receive, the levels of compensation often awarded for various injuries as well as how to get started on an Uber taxi accident claim if you've been a passenger in a taxi accident.
What is an Uber taxi accident?
Simply put, any accident in an Uber, caused by an Uber or as the result of an Uber driver's behaviour could be classed as an Uber taxi accident. There have been a variety of incidents involving Uber that have made the press, which you may have come across, and some have resulted in successful Uber taxi accident claims settlements. One case, however was not the level of compensation you'd expect to be offered should you have been in an Uber fire, which is what happened to one gentleman, reportedly. The man in question, a 32 year od executive was apparently in an Uber that crashed on the M4 and went up in flames. The passenger escaped with only minor cuts and some bruising but was reportedly traumatised by the incident, which Uber offered him a £35 refund for, which is certainly much less than what would likely have been the settlement if the case had or were to have gone any further. In another case, a cyclist in London was reportedly hit by an Uber driver, causing her bike to become crushed and her to have received bruising. Whilst the driver was suspended from the Uber app while an investigation took place, the cyclist revealed that she felt there was a flaw in the system when it comes to the safety of passenger taken by Uber drivers.
Whatever your feelings about Uber drivers, the company itself or the safety of your passage with the company, if you've been involved in an Uber accident, and you've suffered harm; mentally physically or psychologically, then we would urge you to look into making a claim. If not just to compensate you for your injuries, but also in an effort to highlight the issue in order that others do not have to suffer in the way that you have.
How does Uber work in the UK?
In the UK, at present, if you're using Uber you will have a smartphone app that uses location services to find drivers that are in or near your area. Using the app, a customer will pop in their pickup point and destination and the drivers nearby will be able to 'claim' the job. Your driver should then pick you up, take you to where you're going, and an automated payment will be submitted via the app, whereupon you can give your driver a rating and they can rate you as a passenger too.
In the UK, unlike many private hire taxi companies, Uber holds their drivers as independent contractors, not as employees. Because of this, the drivers that take on work for Uber do so in their own cars and are required to take out their own taxi driver's insurance themselves. If the driver failed to do so, then their car insurance policy, as a normal one, would be invalidated and would not likely pay out on a claim. What this also means is that it would not appear that Uber keep track of the vehicle maintenance of their driver's vehicles, or indeed of the conduct of their drivers, unless perhaps the star rating was consistently low.
How can Uber accidents be prevented?
Preventing taxi accidents isn't always possible. Sometimes an accident is another driver's fault entirely, in which case your case may be against another driver and not the Uber driver who has carried you to your destination. However, there are ways in which you can try and keep yourself safer while in a taxi, the main one being wearing your seatbelt, and making sure it is securely fastened. There are steps an Uber driver should also be taking to ensure you do not have a taxi accident, however, and this is to ensure that their vehicle is well-maintained at all times and in a good state of repair. The proper checks should be carried out on their vehicle each and every time they use it, as should any other driver, but the Uber driver risks invalidation of their insurance should they not perform the actions required by their policy. It is also wise for Uber drivers to ensure that they are in a fit state to drive, in terms of not being under the influence of any prescription or non-prescription drugs, and they should not drive while tired. They should ensure to abide by the rules of the road and should not be distracted by phones while at the wheel.
Can I claim for my Uber accident if I was not wearing a seatbelt?
We briefly mentioned the use of seatbelts in the paragraph above in terms of how you should ensure you are doing all that you can to keep safe while in a taxi. However, we are aware of cases where a passenger has not worn a seatbelt and a taxi accident has occurred, leading to successful taxi accident claims. If you find yourself in this situation, making an Uber taxi accident claim is slightly more complicated, and in some cases, you should not expect to receive the kind of compensation you would usually see on a personal injury claims calculator, as in some cases you have, technically, contributed to your own injuries by way of failure to wear a seatbelt. However, all is not necessarily lost, even if you were not wearing a seatbelt. Should you have not worn a seatbelt as you were deemed exempt from the requirement, due to medical reasons for example, then it is likely a claim would go forward as if you were. However, if you chose not to wear a seatbelt, there is still a chance that your claim could still be upheld, under the term contributory negligence, which means any compensation payout would be reduced due to your own contribution to your injury of not wearing a seatbelt. It can be quite difficult to get to grips with this part of the law, so do not hesitate to speak to the Legal Experts on our team, who will advise how likely it is that you'd have a claim.
What happens if I am in an accident in an Uber vehicle?
Being in an accident in a taxi usually means that you would claim any compensation from that company, as they are seen to be responsible for the safety of their clients/passengers. However, with Uber it doesn't quite work that way. When someone downloads the Uber app onto their smartphone, they are required to agree to Uber's trading terms before they sign up to use the service. Part of that agreement includes the statement that Uber won't be liable for the actions or omissions of the sub-contractors, employees or agents.
However, after a case in 2015 of a driver having falsified insurance documents that had been approved by Uber, the company appears to have reviewed their system, and have now confirmed that should an accident happen in an Uber journey, backstop insurance was held by Uber, although they stressed that their driver requirements included that they were to have a private hire licence.
Because Uber considers its drivers self-employed and themselves as a technology company, this might mean that those looking to pursue Uber taxi accident claims are confused, and with the lack of a customer service contact number, they may give up at the first hurdle, but this should not be the case.
What should I do if I am injured in an Uber taxi accident?
In any accident, some of the initial actions you take can have a profound effect on whether you have the right type of evidence to go forward with your Uber taxi accident claim. Whether you're likely to pursue a claim at any point in the future or not, these actions are well worth bearing in mind.
Initially after the accident, your head is likely to be in a whirl, so don't worry if you have not managed to do these things, but if you can, it would be useful. You must, and this is vitally important, seek medical help. No matter how minor or how bad the crash was, you might have injuries that surface later on, and not seeing a medic could be damaging at this point. As well as this, it can help serve as evidence should you decide later on to take some form of action. You should also ensure you take the drivers details. If you don't have time to do much at the scene as you are being taken to hospital or some such, then screenshot the Uber app showing the drivers registration number. This will help track down the driver if you don't get their details at the time. If you can, try to also take a photo of the accident, and grab witness details wherever possible.
Once the dust settles, and hopefully you are on the road to recovery, then it might be time for you to seek assistance with an Uber taxi accident claim. Should you wish to do so, then call us for advice. We won't push you into making a claim, we'll simply help you work out whether you have had an accident that would lead to a claim. The decision on whether to proceed is entirely yours and there's no obligation to take our advice or use our service.
What types of damages can my Uber accident claim typically include?
Damages payable after a taxi accident in an Uber can include a few different types of payout. In terms of injuries that occur, directly because of the crash, an amount is payable on the judgement of how severe, painful or long-lasting the injuries were, both in terms of mental and physical harms. However, as we all know, there are other costs that may have been avoided should the accident not have had happened. These can include any wages lost due to time of work for recovery, any time of work in the future for ongoing recovery, future operations, etc, and any adaptations to the home for those who are unable to return to day to day life as it was before the accident. There are also costs such as medical fees for physiotherapy, prescriptions, travel to appointments, and more. Even child care costs can be claimed for should they be because of the accident directly.
Who will my Uber taxi accident claim be made against?
This is often a complex question. Liability in Uber taxi accident claims can be split depending on the situation that preceded your accident. In essence, it depends on who was the person/s at fault. Let us furnish you with a few examples.
If you were in an Uber taxi and your taxi was crashed into by another driver who was speeding or negligent in their driving, then the other driver might be seen as being totally at fault. If this is the case, then that driver is the person liable for compensation payouts, and it will usually be taken through that person's insurance company.
Should you have not been wearing a seatbelt but your driver was acting negligently behind the wheel and the crash was their fault, then you might get compensation, but it could be reduced due to your own negligent behaviour as mentioned above.
Should it be the Uber driver's fault entirely and you were not contributing at all, then they would be liable, but if the accident happened because of roads that were not maintained correctly by the local council or Highways agency, then your claim might be against them, as they have a responsibility to keep the roads in a safe state of repair.
Legal Expert can help make this whole situation clearer for you. We will listen to what has happened and let you know whether your Uber claim is valid and who it is likely to be against, although this liability may change depending on the evidence that is collated by your solicitor. We can certainly connect you with a solicitor who will be able to help with your claim, no matter who it is against.
Uber taxi accident settlement calculator
As we mentioned in the previous section, cases like this can be complex, and we'd hate to provide you a definitive amount of compensation for that to change over time. We do realise you'd want to know an approximation of how much you're likely to receive for set injuries though, which is why we've collated some common injuries and the award brackets they tend to attract.

| Kind of Injury/ies | Typical Payout Bracket | Any Notes |
| --- | --- | --- |
| Thumb Injuries (Serious) | £11,040 to £14,690 | Tendon Damage Long Term, Stiffness, Long term mobility Loss |
| Thumb Loss | £31,140 to £48,080 | Amputation |
| Hand Injuries (Serious) | £25,430 to £54,280 | Leaving the claimant with less than half the mobility they had previously |
| Double hand loss | £123,310 to £176,660 | Both through function loss or amputation |
| Foot Injuries (Serious) | £21,910 to £34,370 | Leaving damage that is permanent |
| Leg Injuries (Serious) | £34,370 to £48,080 | Long term immobiity due to severe fractures etc |
| Neck Injuries (Minor) | Up to £2,150 | Grazes, scrapes, cuts and bruising with quick healing |
| Neck Injuries (Moderate) | £6,920 to £33,750 | Painful, and taking some time to resolve. How long it takes determines the level of award |
| Neck Injuries (Severe) | £39,870 to £130,060 | Those that have some permanent affect on mobility of the neck and longstanding pain. |
These are only a small array of the types of injury you could have incurred however, so do feel free to get in touch and we will try and find an approximation for your injuries. It is important though that you understand that this is approximate and depends entirely on the specifics of your case.
Make an Uber taxi accident claim under a no win no fee agreement
Not many people have a bank account big enough to ensure they have enough to payout legal fees for an accident that was not of their doing, which is why no win no fee exists. However, those people that know of it assume that they will be left with little to no compensation at the end of their case as the lawyers will have it all. This is certainly not the case. There is a judgement that applies a cap on personal injury fees, so you would expect to receive most of your payout once the legal fees have been taken away. This percentage will be discussed before you enter into any agreement, so you will know where you stand. Here at Legal Expert, we're please to say that the lawyers we provide work to a no win no fee services, so you won't have to worry about having to find a claim upfront.
Why choose to work with Legal Expert?
We're well aware that we are not the only provider of this service in the UK, but we also know why people rate us so highly, and why you should certainly consider using our services. Previous clients have attested to our knowledge of personal injury law, our dedication to great customer service and our willingness to go the extra mile to offer that 'wow factor' that keep our clients recommending us to those closest to them. Much of our custom comes from word of mouth recommendation, a fact that we're only too happy to tell you about. After all, who best to judge our service than those that have been in your position, and who have been left extremely happy with what we've done for them?
Call to make your taxi accident claim
We've made it incredibly easy to get the Uber taxi accident claim information you need, whether it's an enquiry as to whether you'd have a claim or advice on how our service works and how we can connect you with the right personal injury solicitor for your needs. 0800 073 8804 puts you through directly to one of our legally trained staff, who have experience in dealing with calls concerning potential claims, and all advice we give you is not only personal to your specific situation but also no obligation. You don't have to use our service, and you don't have to take our advice either. Interested, but prefer for us to call you? No problem; just send us an enquiry via our form, and we'll ring you back. Alternatively, there's always our online chat feature, which you'll see at the bottom corner of the page. Why not try our service out for yourself and see what great advice we can give?
Useful Links
We like to think our online guides are comprehensive, but we also know there may be a crossover in terms of the advice you need. Therefore, we've come up with a couple of useful resources that might assist you.
General Car Accident Advice – On this guide, you'll find car crash specific advice
Claiming without upfront fees – Find out how claiming risk-free works