Spleen Injury Claims Guide – How Much Compensation Can I Claim? Amounts And Calculation.
Do you need to make a spleen injury claim after an accident which was not your fault? Find out how to successfully make a no win, no fee claim using our comprehensive service.
The spleen is an internal organ which forms part of the immune system. It is a key part in the effectiveness of your immune response and if it is damaged it can cause serious injury of the short, medium, and long-terms.
If your spleen is ruptured it is a serious emergency medical situation and a ruptured spleen can be very dangerous. The spleen can be ruptured when the covering protecting the organ is damaged or burst. This will cause internal abdominal bleeding. Depending on how large or small the rupture in the covering is, there could be a large amount of internal bleeding in your abdomen. The most serious cases will lead to a ruptured spleen death.
One of the most common ways in which spleen injuries can happen is blunt force trauma. This can happen in wide variety of different ways such as road traffic accidents, falls landing in a awkward way or being assaulted. Spleen injuries are one of the most common forms of injury after abdominal trauma with around 45% of patients suffering injury of or damage to the spleen.
However, the spleen injury claims can also be made for medical negligence, typically this may be from injury during surgery, however other types of medical negligence can cause damage to the spleen.
No matter the circumstances, if your spleen injury was caused by someone else's negligence you could be eligible to make a spleen injury claim. To be able to calculate how much your spleen injury compensation claim could be worth we will need to know the exact nature and extent of your injuries. Find out more about making a successful claim in out guide below and when you are ready, contact our team on 0800 073 8804.
Select A Section
A Guide To Making Spleen Injury Claims
You could be eligible to make a spleen injury claim if you were injured in an accident which was not your fault or suffered medical negligence within the last three years. The accident could have happened in the workplace or even through a criminal act (such as if you were assaulted) talk to Legal Expert.
Ruptured spleen injuries can be very serious and could mean that your spleen has to be removed, though it is possible that it could be repaired and monitored in the future.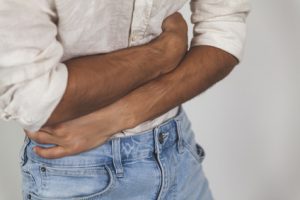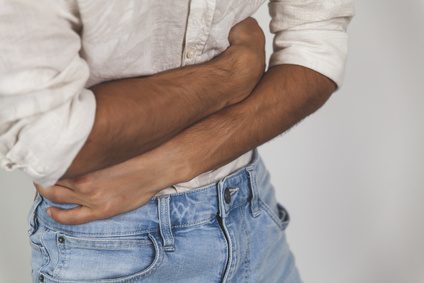 If you have suffered damage or injury to your spleen you could find that you are not able to carry on with your day-to-day life. Even if you are able to recover, you could have had to take time of work and lost a lot of income in wages and other benefits, whilst also having to meet medical expenses. Following damage to the spleen, you could find that you are much more likely to then suffer other diseases and illness in the future due to an impaired immune system. Damage to the spleen can also lead to secondary infections and sepsis. People can also suffer psychological issues such as anxiety.
What Is The Spleen, And What Is Its Function?
The spleen is one of your internal organs and makes up part of the immune system. It is located in your ribcage, in the upper left part of your abdomen, close to the stomach. Whilst the spleen is an important organ and has an important role in your immune system, you can live without it. If your spleen is removed the live will take over some of the functions carried out by the spleen.
What is the function of the spleen?
Your spleen has several functions which are important to keeping your healthy. These include:
Containing white blood cells which fight infections and germs.
The spleen is in control of white and red blood cell levels as well as the levels of platelets in your blood (these are small blood cells which help in blood clotting.
It filters out red blood cells which have become damaged or old.
If you have suffered a spleen injury, you may find that your spleen started removing blood cells which are still healthy. If this happens you may suffer additional ruptured spleen symptoms such as anaemia (which can result from a lack of red blood cells), you may have increased risk of infections in the future with fewer white blood cells in your system. You could also suffer increased risk of bruising or bleeding due to having fewer blood platelets.
If you need to make a spleen injury claim, contact Legal Expert today.
What Are Spleen Injuries?
To be able to make a successful spleen injury compensation claim you will need to have your injuries correctly diagnosed. There are several types and severities of spleen injuries which your spleen injury claim could be made for. You will often notice the symptoms of pain, injury or splenic rupture symptoms as pain behind your left ribs. This is often the first and most noticeable symptoms of a ruptured, enlarged, or otherwise damaged spleen.
Spleen injuries include any way in which the organ itself or its ability to function are damaged or impaired and your overall immune system damaged. They can be general medical problems, or in the case of a ruptured spleen, they can be serious medical emergencies.
Common Types Of Injury To The Spleen
The most common forms of spleen injuries include:
Contusions to the spleen
This includes a bruised spleen (evaluation of which will depend on the severity and impact on you). It may have several side effects which may be unpleasant. Barring any complications, you will often be able to recovery from a bruised spleen injury without any external intervention. However, due to the serious nature of this type of injury you will still need to visit and stay in hospital where your recovery can be monitored.
Ruptured spleen treatment and symptoms
Splenic rupture symptoms will be caused by a laceration or tear in the surface of the tissue covering the spleen. This is the most serious type of injury to the spleen and to answer a question people commonly have "is a ruptured spleen fatal?", it can be. Ruptured spleen symptoms will include swelling and bruising in the upper abdomen, the victim may also go into shock due to massive internal bleeding. They may also experience rapid breathing and lower blood pressure. A ruptured spleen will require emergency surgery to repair it.
An enlarged spleen
Enlargement of the spleen is usually caused by some form of illness, however, it can also be caused by an injury. There may not be any obvious symptoms of having an enlarged spleen. You may notice that when eating you may get full faster or experience some pain in your upper left abdomen.
No matter what type of splenic injury you have, it may have a significant impact on your life and could lead you to making a spleen injury claim. You may experience financial difficulties as a result of your injury and even have experienced psychological problems.
Is A Ruptured Spleen Fatal?
The simplest answer to this is yes, a ruptured spleen could be fatal if it is severe enough. However, for most people suffering a ruptured spleen the prognosis will be good. Those with a mild rupture (those categorised as grade I or II). The more serious the splenic rupture symptoms, the greater the chance of suffering ruptured spleen death. It should be noted that deaths can and do happen so if you suspect you have a ruptured spleen visit the hospital straight away. After you are well, you can make a spleen injury claim.
It should be noted that you can live without a spleen, though you will then be more susceptible to catching infections and even life-threatening ones. Part of your future care will mean that you will need a variety of vaccinations against different conditions such as influenzae b. Generally if it is an emergency spleen removal you will have these after.
What Are The Common Symptoms Of A Spleen Injury?
The most common splenic rupture symptoms will be pain in your abdomen. The severity of your injury will often correspond with the severity of the pain felt. Where you feel the pain and how much you feel will depend upon how serious the ruptured spleen is. Ruptured spleen symptoms will also include internal bleeding.
Where you may feel splenic rupture symptoms pain
You could feel pain in the left side of the lower part of your abdomen, just underneath the rib cage. You may also experience some pain in the left shoulder as well as under and in side the diaphragm, this is due to the nerve originating in the same area and referring pain to different parts of your body.
Symptoms of internal bleeding you can cite in a spleen injury claim
When the spleen ruptures one of the most immediate and biggest problems is internal bleeding. If it is prolonged or if it is very quick, your blood pressure may fall. Noticeable symptoms of this can include things such as lightheadedness, confusion, and loss of consciousness as well as some blurry vision. You may also find that if the bleeding is very quick you may go into shock. The initial symptoms of shock include anxiety, sickness and nausea, losing colour in your skin, and feeling restless.
If you need to make a personal injury claim for the effects of a damaged or ruptured spleen, contact our team today.
Can I Claim Compensation For An Accident At Work Which Caused A Spleen Injury?
Have you had an accident at work which caused your spleen injury? If so, you could be eligible to make a spleen injury claim with our team. If your spleen injury was caused by an accident in the workplace in the last three years, you could be eligible to make a compensation claim. You can make a personal injury claim against your employer if your spleen injury happened whilst you were at your usual place of work, or whilst working elsewhere for your employer.
Workplace injury statistics produced by the HSE (Health and Safety Executive) show that in the reporting period for 2016/17 there 609,000 people who were injured in an accident at work. Of these, they broke down as the following:
Manual handling injuries accounting for 22% of injuries.
Slips, trips, and falls (some from a height) accounting for 36% of injuries.
Machinery and vehicles accounting for 10% of injuries.
If you have suffered an injury at work, such as blunt force trauma to the abdomen, which has injured your spleen, you can make a workplace spleen injury claim with Legal Expert.
Spleen Pain After A Car Accident
As we have seen, one of the most common ways in which the spleen can be damaged or injured is through blunt force trauma (hard blows) to the abdomen. In the majority of these cases, the blunt force trauma is caused by a road traffic accident. Compensation for spleen injuries caused by road traffic accidents can be made where someone else is liable. This could mean that they had acted in a way which was not safe, or had breached the Highway Code. in such cases the driver could be considered to be negligent. Injuries could have been caused by an impact to the abdomen during the crash and could even be caused by the seat belt malfunctioning in some way. In such cases you may also be able to make a claim against the driver or manufacturer of the car.
What May Be Included In Compensation For The Loss Of A Spleen?
Whether it is for a spleen injury claim or for any other type of personal injury claim, the most common questions we are asked are how much compensation can I claim for a spleen injury and what can I claim compensation for? The bulk of your compensation award will be for the actual injury or damage to the spleen itself, however, there are other types of compensation that you can claim.
Compensation for loss of spleen can also include things such as compensation for any care you need. This part of your claim can include compensation for the cost of care at home or other respite care. If you have had to hire people to look after you, you can claim the cost of this.
Your spleen injury claim can also include any other financial losses you have encountered such as losing earnings or benefits as a result of having to take time off work. You will be able to clearly show how much time you have had to take off work and what this has caused you.
If you have had to pay to travel to medical appointments you will be able to reclaim the cost of doing so. This could be travel for visiting your doctor, a hospital, or for general respite care after your main treatment.
As spleen injury recovery times can vary somewhat, the amount of time you have to take off work will vary and the total amount of compensation you could be owed will be different.
Calculating Spleen Injury Compensation Claims
The amount of spleen injury compensation that you are eligible to claim will depend upon lots of different things, such as the severity of your injuries as well as how much they have impacted and affected your day-to-day life during recovery and after. A personal injury solicitor provided by Legal Expert will ensure that you claim the maximum amount of compensation possible so that you can cover both any costs you have already had to pay for as well as meet future expenses.
In the table below we look at some of the different amounts of compensation that you could be owed after a spleen injury. The majority of these are to do with your abdominal as well as some general forms of compensation you may be able to claim.
| Injury or illness type | Severity | Settlement | Notes |
| --- | --- | --- | --- |
| Traumatic injury - penetrating injury | Severe | £34,280 to £49,350 | Severe injuries with both pain and serious discomfort. |
| Severe non-penetrating injury | Serious | £13,380 to £22,130 | Will cause long-term and serious injury. |
| Industrial lacerations or stab wounds | Serious | £5,280 to £10,040 | Serious stab injuries or deep lacerations causing internal damage. |
| Loss of the spleen | Serious | £16,580 to £20,950 | Where there is a long-term risk of infection and the immune system is damaged. |
| Loss of the spleen | Moderate | £3,470 to £6,890 | Similar to the above, but much less serious consequences. |
These figures are produced from the latest version of the Judicial College guidelines. They illustrate how much compensation you could be owed, but please do remember each claim and each settlement will be different.
No Win No Fee Ruptured Or Injured Spleen Claims
An injury such as a damaged, injured, or ruptured spleen can be a serious injury with long lasting consequences and which will have impacted you physically, psychologically, and even financially. In the midst of this, having to find the money to fund a personal injury lawyer can be difficult and is a worry which you could do without. This is why at Legal Expert we are proud to be able to work with you through a no win, no fee agreement.
No win no fee agreements mean that you will not need to worry about meeting the cost of your personal injury solicitor upfront, or even whilst your claim is in progress. We can provide you with a personal injury lawyer or solicitor who will only charge you if, and when your claim is successfully won. This is also called a Conditional Fee Agreement. It helps to remove any financial barriers from making a personal injury claim that you may otherwise have faced. In the event that your claim is not successful, your solicitor will not charge you for their services.
How Legal Expert Supports Our Clients
At Legal Expert we understand that you have a lot of choice when selecting which personal injury claims lawyer, solicitor, or claims management service to help with your claim. However, we believe we are perfectly placed to help those who need to pursue a spleen injury claim. As well as offering a comprehensive no win, no fee service, we can also help to organise independent medical examinations before you start your claim. With just one phone call you can start out on the road to getting the compensation that you deserve.
We also pride ourselves on having a friendly, professional, and dedicated team who will treat each and every claim with the empathy and understanding that they deserve. To start your claim, talk to our specialist team today using the contact information below.
How To Contact Us
To find out more about how to start your compensation claim or how to take advantage of our great legal services, contact our team today. If you have suffered an injury or damage to your spleen, whether through an injury in the workplace, a road traffic accident, or other cause, you will be able to make a claim with us.
Start your claim by contacting our team today. You can call us on 0800 073 8804 or by sending the details of your claim to us at info@legalexpert.co.uk. You can find otherways to contact us here.
Useful Links
The useful links and resources below have been carefully chosen to help you make better and more informed choices when you are thinking about making a personal injury claim.
NHS Guide To Spleen Injuries And Problems
Find out more information about injuries to and problems with the spleen as well as how they can be treated in this guide.
Abdominal Injury Claims
Our guide to making a successful compensation claim for an abdominal injury leading to injuries such as spleen injury claims.
Claims For An Accident At Work
Find out more about making a compensation claim for an accident at work leading to injuries.