Sweden Car Accident Guide – How To Claim Compensation – Free Advice On Road Accidents
On this page, you will find a guide to making a compensation claim following a car accident in Sweden. It will educate you about key aspects of your claim, such as why you may be eligible to make a claim, who might be liable to pay compensation, and how to select a good legal firm to represent you.
When you have finished reading this guide, you may have unanswered questions. We have attempted to include everything you need to know, but you may have a unique case. You can speak to one of the Legal Expert team on 0800 073 8804. They will talk you through your legal options, and answer any questions that you need to be answered.
Select A Section:
A Guide To Personal Injury Claims Car Accidents In Sweden
Within this guide, you are going to learn about the process your personal injury lawyer will follow as they handle your claim for you. You will also find plenty of useful information to help you deal with the accident while you are still overseas. This will include how to get in touch with the emergency services, and also how to make sure that you get the medical treatment that you need. We also cover your legal obligation in regard to reporting a road traffic accident in Sweden, and also a number of things you can do, that will help you to make your claim when you return home to the UK.
You will also find information that relates to the claim itself. We have provided a detailed list of the common types of general and special damages that a claim is often made up of. We have also added a table that shows typical ranges of compensation paid for many different types of injuries.
Towards the end of this guide, we will give an overview of the national accident and injury claims service, that Legal Expert offers to everyone all across the UK. This is a simple and effective way for you to have your claim processed for you. If you have any questions about this guide, call the number at the bottom of the page, and one of the Legal Expert team will be ready and waiting to help you.
The Sweden Personal Injury Claims Time Limit
| Circumstances of Claim | Time Limit |
| --- | --- |
| Personal injury | 3-years. |
| Litigation in general (for more complex injury claims). | 10-years. |
Contacting The Police And Emergency Services In Sweden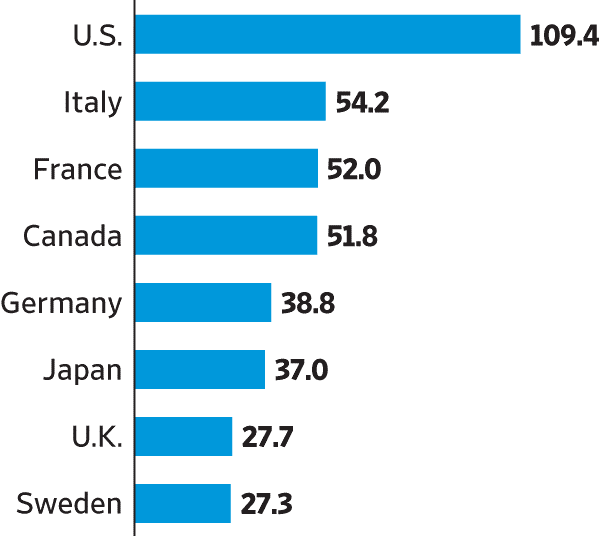 As you can see, the percentage of road traffic accidents in Sweden compared to other countries is very low. This means that while you are visiting the country, you are at minimal risk of being involved in a road accident abroad. However, if you are, you need to know how to contact the emergency services. Sweden has adopted the European standard of providing a single, unified emergency number on 112. You can use any phone (including your cell phone with a UK SIM Card), and you will get through to an operator that speaks multiple languages, including English. They will go over your emergency with you, and then decide which emergency services need to be dispatched. You can also get hold of the emergency services on the following numbers directly:
1177 – for emergency medical advice 24 hours a day.
11 414 – for the police (non-urgent inquiries only).
113 13 – for accident assistance that are not clearly emergencies.
You can find more information and useful phone numbers at this link:
A guide to emergency phone numbers in Sweden

Healthcare In Sweden – What May I Have To Pay?
If you have been involved in a car accident in Europe, you need to know how to get medical care for yourself or one of your passengers. UK citizens are given the same level of healthcare in Sweden as a local citizen. However, you will need to present a valid European Health Insurance Card (EHIC) when you attend the hospital. If you don't have your EHIC with you, then you won't be treated for free, so make sure that you carry it at all times.
Your EHIC only covers emergency treatment, and any medical procedures required to deal with your pain, and to stabilise your condition. It cannot be used for extended treatment, outpatient care, dental treatment or the treatment of long-term medical conditions. If you do need the kind of healthcare that isn't covered by your EHIC, you will need to have a valid travel or health insurance policy to cover the costs. If you don't, then you will have to pay the medical fees yourself, out of your own pocket. If you do have to pay, you could try to claim the medical fees back as part of your compensation settlement.
You can find more detailed information about receiving healthcare as a UK citizen visiting Sweden at this link:
How to get medical care as UK citizen visiting Sweden

Had A Car Crash In Sweden? Here Is What You Need To Do
If you have been involved in a car crash in Sweden, either as the driver of a vehicle or as a passenger, there are a number of things that you need to do at the scene of the accident. These are steps that will help to make sure everyone is safe, and that the risk of further injury is minimised. You should take steps such as:
Search for people who might be injured, and ensure that they are out of harm's Don't move them unless you have to; this could injure them further.
Call the emergency services, so that you can be sure that injured people will receive the care they need, as soon as possible.
If you were driving, exchange details with the other drivers. This means insurance details as well as driver's licence numbers.
Remove any obstructions from the road, but only if it is safe for you to do so. You can also move the vehicles involved to the side of the road, and if appropriate, turn on the hazard warning lights.
Taking steps such as those outlined above, are going to ensure that the accident is managed properly, and that people don't come to harm unnecessarily. A road traffic accident can be a shocking experience, and people may not be thinking straight right after the accident. So, take control, and use the steps above to help everyone involved.

You Had An Accident On Holiday, What Should You Do?
One answer to the question, I have suffered an Injury abroad what to do? Is that you can begin to prepare for making a holiday accident compensation claim once you get back to the UK. There are a number of steps that you can take, each of which will leave an official record of both your injuries, and also how they were caused. This kind of evidence can simplify the claims process, and may also give you a better chance of making a successful claim. These steps include:
Speak to any witnesses at the scene of the accident, and ask them for their name, address and telephone number.
If you can manage to do it safely, use your smartphone to take pictures of the scene of the accident, and anything else you believe may be useful as evidence for your claim.
Visit the hospital and have your injuries checked over and treated, even if you think they don't need treatment.
Begin to make a list of all of the losses that you suffer due to the accident and the injuries you sustained.
When you return to the UK, visit an NHS hospital to have your injuries checked again, to ensure they have been treated properly.
These steps above, will all help you to prepare for making a compensation claim. Legal Expert can help you with this. Speak to one of our team on the number at the bottom of this guide to get your claim started today.

Reporting A Car Crash In Sweden
There is no legal requirement in general, for you to report an accident to the police. We do recommend that you report all accidents though, so that there is an official record, which can help when making your claim. However, there are some circumstances that leave you legally obligated to call the police, and get them involved at the scene of the accident, these include:
If one of the drivers involved seems to be intoxicated in some way.
If there are injured people, or somebody has been killed.
If any government property has been damaged.
If there is some form of disagreement over how the accident happened, and who was to blame.
One of the drivers refuses to give their details, or simply drives off.
In all of the situations above, you must call the local police so that they can attend the scene of the accident. If you don't do this, you could end up being prosecuted.

Whiplash Caused By A Road Accident Abroad
Of all of the accident and injury claims we assist claimants with here at Legal Expert, whiplash claims are the ones we see the most frequently of all. In fact, whiplash is the most commonly claimed for injury across the entire country. With over £2 billion in claims made every year in the UK.
Due to the fact that in the past, whiplash has been the favoured injury to use as the basis of a fraudulent claim, all whiplash claims are now examined very closely. Legal Expert can arrange for you to have a free medical examination in your local area. The results of this examination can be submitted in support of your claim, to prove it is not fraudulent. If you speak to one of our team on the number at the end of this guide, they will be able to arrange this for you. The NHS has published an excellent guide to this kind of injury that you may find useful, at this link:
How whiplash is caused and treated

Types Of Damages You Can Include In A Holiday Accident Claim
When you make a personal injury claim, if your solicitor is successful in processing it, then the compensation settlement that you receive, will be made up of several different types of damages. Each of these is claimed for a different reason, but they are all either to compensate you for physical harm (general damages), or to compensate you for financial and other losses (special damages). Typical types of damages you might receive could include:
Special damages (financial and other losses):

Reduced earning potential – if you will have to change jobs or even stop working altogether because of your injuries.
Loss of current earnings – if you have had to spend a long time away from work, and have lost out on your salary and wages either in full, or partially.
Cost of care – if you have had to employ a nurse to care for you at home, or a cleaner to help you maintain it.
Medical fees – if you have had to pay for any form of private healthcare to have your injuries treated.
Travel costs – to reimburse you got any travel you had to undertake to deal with the claim, or to have your injuries treated.

General damages (physical harm):

Lowered life quality – if you will never make a full recovery from your injuries, and you will be left with some form of permanent disability.
Painful recuperation – if it will take an extended period of time for you to recover from your injuries, and there will be significant pain for the duration.
Psychological injuries – if you develop a condition such as anxiety, depression, or post-traumatic stress disorder.
Pain and suffering – if you had to go through a very painful experience during the accident and whilst receiving emergency treatment.
Mental trauma – for the shock of the accident and receiving your injuries.
You may like to know what kinds of damages might be applicable in your own case. If so, speak to one of the Legal Expert team on the number below.

Road Traffic Accident In Sweden Car Crash Compensation Calculator
We have not included any form of personal injury claims calculator on this page. These are really just marketing gimmicks and are generally very inaccurate, giving claimants an inflated idea of how much their claim might be worth. Instead, we have provided the graph below, that is based on real-world figures for the amount of compensation a range of injuries might receive.
| Injury Type | Severity | Compensation | Information |
| --- | --- | --- | --- |
| Hand injury | Minor to serious | Up to £54,304 | From minor soft tissue damage through to permanent loss of the use of the hand. |
| Wrist injury | Minor to severe | Up to £4,184 | From minor soft tissue damage through to permanent loss of the use of the wrist. |
| Arm injury | Moderate to severe | Up to £114,834 | From relatively minor injuries that will heal over time, to long-term damage to the arm causing paralysis. |
| Finger injury | Minor to severe | Up to £21,944 | From minor soft tissue damage through to the loss of one or more fingers. |
| Thumb injury | Minor to severe | Up to £48,044 | From minor soft tissue damage through to complete loss of a thumb. |
| Back injury | Minor to severe | Up to £141,174 | From lacerations and sprains to permanent injuries that will restrict mobility and cause pain until healed. |
| Neck injury | Minor to severe | Up to £130,084 | From minor soft tissue damage through to injuries which will cause long-term pain and loss of mobility. |
| Toe injury | Moderate to severe | Up to £49,144 | From minor soft tissue damage through to the loss of one or more toes. |
| Ankle injury | Minor to severe | Up to £61,144 | From minor sprains, through to complete and total loss of function of the ankle. |
| Foot injury | Minor to very severe | Up to £96,144 | From minor soft tissue damage through to amputation of the entire foot. |
| Leg injury | Minor to severe | Up to £119,244 | From minor soft tissue damage through to long-term loss of mobility or other disability. |
If you would like to get a more accurate estimate of just how much your claim might be worth, speak to one of the Legal Expert team on the number below.

No Win No Fee Car Accident In Sweden Injury Claims
Legal Expert can offer you an entirely risk-free way (from a financial standpoint), to have your claim process. We can handle your claim under a No Win No Fee agreement. There is no fee to have us start working on your claim, and no fee as we process your claim, no matter how long this takes. There is also no fee if we don't manage to win you any compensation at all. When we are successful though, it is at this stage that we will collect our fee. We will deduct it straight out the money we have received for you, and then give you the rest. If you need any additional information about our accident and injury claims service, speak to one of our team on the number below.

Why Trust Legal Expert To Conduct Your Claim?
Legal Expert can act as your personal injury solicitor, to help you make holiday accident claims. When we do, you will have gained access to a skilled and experienced legal team, with a proven track record of winning significant settlements, across s the entire range of accident and injury claims. Call the number below and speak to one of our team, they will explain more fully how we can be of help.
Top Sweden City Break Destinations
Stockholm
Gothenburg
Malmö
Uppsala
Upplands Väsby
Västerås
Örebro
Linköping
Helsingborg
Norrköping
Contacting Our Team
Legal Expert is experienced in processing holiday compensation claims, and we are sure that we can help you with your own claim. Speak to one of our team on 0800 073 8804 today. They will go over the circumstances of your claim with you, inform you of all of your legal options, and then offer you some free advice on what you should do next.

Further Resources And Advice For Victims Of Accident Abroad
British Embassy Stockholm
Skarpögatan 6
115 27 Stockholm
Sweden
Tel: +46 8 671 30 00
Web: www.gov.uk/world/organisations/british-embassy-stockholm
Opening hours: Monday to Friday, 9am to 5pm.
We have produced a detailed guide to the process of claiming for a holiday accident in Sweden, you can find it at this link:
How to claim for a holiday accident in Sweden
You may also find our full guide to making a compensation claim for a road traffic accident to be of use, at this link:
A guide to making road traffic accident claims
If your accident was more serious and involved a fatality, try this guide: