How much compensation can I claim for injury in the Republic of Ireland?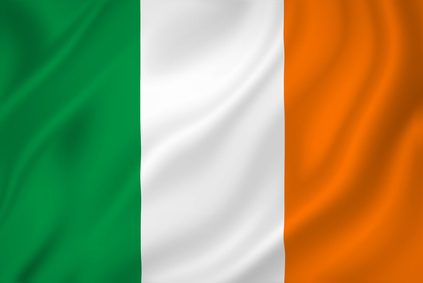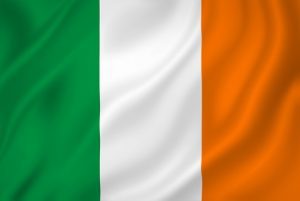 You should bring back memories of beautiful coastlines and emerald green countryside from your holiday in the Republic of Ireland. As a holiday maker you are probably imagining a gentle place filled with friendly people, good food and lots of fun. However the reality in the minority of cases can be quite different.
If you suffer a serious or minor accident or injury while on your holidays this can make for a really unhappy time. If your accident or injury was caused by somebody else's negligence you could possibly claim compensation. Although this is not a satisfactory replacement for the happy memories you hoped for, it may go some way to compensating you for the trauma that you have experienced. Here at Legal Expert we want to tell you how you can go about making holiday accident claims in Ireland, should you need to. We will cover what you should do if you have an accident or injury whilst on holiday in Ireland, what kind of dangers you may face whilst on holiday, what the time restrictions are for claiming compensation and how to find the right kind of solicitor to help you.
Select A Section
A guide to accident claims in Ireland
Whilst on holiday you still need to take the same precautions in everyday life as we would at home. However on holiday you are usually more relaxed and tend to take a more carefree approach. This can sometimes result in accidents happening. The Republic of Ireland overall is a very safe place to travel. Crime is relatively low and you will face few of the major risks associated with foreign travel to other parts of the world. However, there are still some activities which lead to recurring injuries in tourists. The most common activities leading to holiday accident claims in Ireland include road traffic accidents, hotel accidents, slips trips and falls, accidents in restaurants, including food poisoning and insect and tick bites.
3 million Brits visit the Republic of Ireland annually and a small proportion of these people will need to seek injury or illness in Ireland claims as a result of an accident. This guide aims to help you through the process. There is a useful contact section at the end of this guide to help you find out more and to direct you to the embassy which is a good place to start in an emergency.
What to do if you have an accident or injury in Ireland
It is very unfortunate if you are forced to make holiday accident claims in the Republic of Ireland. Holidays are usually a long anticipated exciting time and can be ruined by an incident which causes you injury. If you have experienced an accident or injury which was caused by the fault of another individual then you are likely to be feeling very shaken, upset and potentially physically and psychologically very vulnerable. However there are some important steps that you can take to make your later compensation claim much easier.
As soon as possible after the accident or injury has happened you should begin to collect evidence. This can include details from witnesses who saw the event happen, photographs of the scene around where the incident occurred, details of other drivers involved in a road traffic accident and medical records if you saw a medical professional about your injuries. If you are travelling as part of a package holiday then tell the tour operator as soon as possible. Both independent travellers and package tour holidaymakers should also inform the travel insurance company. Be sure to keep all evidence of any expenses incurred as a result of the incident as you may be able to claim these back at a later date. The more you can write down or sketch soon after the accident or injury has occurred the better it will be as the details are fresh in your mind. We understand that this will be a very stressful time for you so please don't worry if you are unable to do all of the above evidence gathering. Collect as much as you can and feel confident that this will all go some way towards helping your case.
It is also helpful to contact the police or other relevant authorities so that they can record the details of the incident. You will find details of how to contact both the emergency services and the British Embassy later on in this guide.
When you return to the UK you can begin the process to make your claim. Finding the right solicitor is a good start. Legal expert can help you to find a solicitor who covers your area and has experienced in holiday compensation claims.
Emergency contacts in Ireland after an accident
You can call 112 or 999 in the Republic of Ireland for emergency services, including police, ambulance or fire brigade.
Whilst health facilities are limited in rural areas, most big towns offer hospitals with emergency facilities. There are lots of GPs throughout the country.
The British Embassy is based in Dublin and can be contacted on +353 (0)1205 3700
Don't forget that gathering evidence, reporting the incident to the authorities and receiving medical attention for your injuries will help your case at a later date. It is also crucial to inform your travel insurer and to contact a solicitor.
Medical treatment after an accident
Fortunately the UK have a reciprocal health agreement with the Republic of Ireland which means that if you are a UK resident, you do not need a European health insurance card to access public health care if you are a temporary visitor to Ireland. It is enough to show some sort of ID card such as a driving licence to prove that your home address is in the UK. If you wish to carry a European health insurance card as proof of identity then it is very easy to apply for one online. It is still prudent to purchase travel insurance to include medical cover when you leave your home country as this will usually include clauses such as repatriation cover that will pay to get you home if you become seriously injured.
Compensation claim time limits in Ireland
| Where did the accident or injury occur? | What's the Limit |
| --- | --- |
| Injuries occurring whilst on a package holiday. Includes incidents during the flight, in your hotel, on a cruise ship or whilst taking part in an activity or trip as part of the package. | 3 years |
| Injuries occuring during a trip abroad that was independently planned and booked. | The time limit depends in the details of the trip. |
| A flight abroad booked independently. | 2 years |
Package holiday injury claims in Ireland
If you are travelling as part of a package holiday to Ireland then you are protected by something called the Package Travel, Package Holidays and Package Tours Regulations 1992. This legislation makes your tour operator responsible for your safety on holiday. If you become injured due to an incident that was not your fault then you may be a be able to claim against the package holiday company. As soon as an incident has occurred it is important that you speak to the tour company's representative on site, or telephone the tour operator's head office. This makes it much easier to make a claim then having to navigate the legal system of a foreign country.
Here are some of the most popular package holiday companies in the UK:
Thompson
First Choice
Thomas Cook
Virgin Holidays
Cosmos
Hays Travel
Travel Republic
TravelSupermarket
EasyJet
Last minute
On the beach
Monarch
Insect and tick bites
An insect or tick bite may not sound like a very challenging problem whilst on holiday in Ireland. However as well as being mildly irritating, insect and tick bites can quickly turn into something more serious. Insect bites commonly become infected, particularly if you are scratching them regularly. In this case you may need to see a doctor and be prescribed antibiotics. Tick bites on the other hand can pose a much more serious problem. If the tick that bites you has previously bitten an animal infected with Lyme disease then you too may become the unlucky recipient of this infection. Lyme disease can be recognised by a red circular rash around the site of the bite, although not everybody infected with Lyme disease will develop this symptom. Other symptoms include fever, headache, joint pain and fatigue. Untreated Lyme disease can also go on to cause painful swollen joints and even problems in the heart and nervous system in some people. Whilst it is important to bear in mind that most tick bites are not dangerous, you must arrange to see a GP if you suspect Lyme disease.
Compensation claims we can help with
If you have suffered injury or illness following something that happened in your hotel, in a restaurant, during your flight or if you were injured during the road traffic accident in the Republic of Ireland then we can help.
Hotel accident claims
Hotels are the potential source of a number of Injuries that could lead to holiday accident claims in the Republic of Ireland. Slippery floors in bathrooms, alongside pools or in kitchens can lead to trips and falls resulting in injuries from minor bruising to fractures and sprains. There is the potential for holidaymakers to step on sharp objects which have not been cleared up properly leading to lacerations and cuts which could become infected. Many tourists are able to claim holiday compensation for food poisoning arising from contaminated swimming pool water or poorly prepared or contaminated food. If risks are not properly managed by the hotel and you suffer an injury as a result then you may be eligible for compensation. If you hurt yourself as a result of poorly maintained stairways, carpets, handrails or inadequate lighting then you may have a claim. If you seek medical attention for any of your injuries be sure to keep evidence of any test results and prescription medication. You may then be able to claim compensation to cover your medical costs, rehabilitation costs, costs of expenses and any long-term care that you may need once you are home in the UK. If the incident caused you a high level of stress you may also be able to make holiday accident claims in the Republic of Ireland for psychological trauma.
Restaurant illness, accident or food poisoning claims
Restaurant owners out a duty of care to their customers. If the restaurant does not meet the required standards and a customer becomes ill as a result, they may be liable to pay compensation. There are a number if ways that you may become ill from a restaurant on holiday. Kitchens need to be well run and managed using good basic food hygiene standards. If cross contamination of food is allowed to take place, food is not cooked for long enough or at the right temperature, food is not stored properly or staff have unclean hands then this can lead to a variety of nasty infections that cause food poisoning. Examples of some of these infections include Campylobacter, salmonella, listeria, E coli, rotavirus, norovirus and toxoplasmosis. Whilst not usually life threatening, these bacteria and viruses can seriously impact upon the enjoyment of your holiday and may require you to seek medical attention. There is also a risk of trips and falls on slippery floors, badly maintained fixtures and fittings, burns from overheated food or spillages of hot food or drinks on to customers by waiting staff. As a result of these injuries you may be eligible to claim compensation for medical expenses, psychological trauma, transportation costs and even long-term care if deemed necessary.
Slips, trips, and falls
Slips trips and falls can happen anywhere whilst you're on holiday, from boarding and disembarking your flight to going about your business in your hotel or whilst out on an excursion or taking part in activities. Slips, trips and falls can cause different levels of injury from minor bruising to fractures. Breakages of bones in the lower limbs as well as elbows and shoulders are not uncommon as a result of a slip trip or fall. You may be entitled to personal injury claims in Ireland if you have been the victim of a slip, trip or fall. There are a number of claims you can make, including the possibility of holiday compensation for loss of enjoyment as a result of your injuries. Depending on where you suffered the slip, trip or fall, there are a number of different people that you can claim against. If you were injured during the flight as a result of poor maintenance of the aircraft or the steps leading up to the aircraft then you may be able to claim flight compensation in Ireland against the airline or airport. If the incident happened in the hotel then the claim may be against the owner of the hotel or the tour operator if you were on a package holiday.
Car and road traffic accidents in Ireland
In 2016 188 Road deaths were recorded in Ireland. This amounts to 4 road deaths per 100,000 people. In the UK this statistic was lower at just 2.8 road deaths per 100,000 people. However, the 2017 figures indicate a 15% decrease in Irish road fatalities which is a good sign. Nonetheless, statistics still indicate that you have a higher chance of becoming involved in a road traffic accident whilst on holiday in Ireland. If you are involved in a road traffic accident, be sure to report the incident to the police. You also need to report any injuries incurred to your travel insurance provider. If the road traffic accidents which resulted in your injury was not your fault then you may be eligible to claim compensation. The accident may have been the fault of a driver in your car or the driver of another vehicle, including buses and taxis. Road traffic accidents are not uncommon amongst holidaymakers as they may be driving unfamiliar hire cars on unfamiliar roads.
Do I need to use an Irish lawyer?
Even though the incident took place outside of the UK, there is no need to use an Irish lawyer to pursue your claim. Legal expert can offer you a UK solicitor who covers your area. We have a strong team of experts who have many years experience in the field of holiday compensation.
No win no fee compensation claims
No win, no fee means that you can pursue your claim for compensation without paying a penny until you receive your payout. This enables you to focus your attention on the details of the case without experiencing any financial burdens or worries. Legal Expert can offer no win, no fee advice for your personal injury claims in Ireland.
10 biggest cities in Ireland
1). Dublin
2). Cork
3). Dun Laoghaire
4). Limerick
5). Galway
6). Tallaght
7). Waterford
8). Swords
9). Drogheda
10). Dundalk
What should you do next
If after reading this guide you think you may be eligible for holiday illness compensation as a result of something that happened to you on holiday in Ireland then please call Legal Expert, where are friendly and helpful team of holiday compensation specialists will be able to talk through the details of your case and advise you what to do next.
Call us on 0800 073 8804 or contact us via our online form and we'll get back to you shortly.
Useful links
British Embassy Ireland – Dublin
29 Merrion Road
Ballsbridge
Dublin 4
Ireland
Tel: +353 (1) 205 3700
Web: www.gov.uk/world/organisations/british-embassy-dublin
Opening hours: Monday to Friday, from 9am to 5pm
NHS guide to healthcare in Ireland
You are likely to find the above information quite interesting should you have visited or be looking to visit Ireland.