Superdrug Pharmacy Wrong Medication Claims Guide – How To Claim Compensation If Superdrug Pharmacy Dispenses The Wrong Medication?
After you've visited a GP or hospital, the last part of the treatment chain is a trip to the pharmacy to collect a prescription. Pharmacists are medical professionals who have a duty of care towards patient safety and they must ensure prescriptions are dispensed correctly. In this guide, we look specifically at making a Superdrug Pharmacy wrong medication claim. We look at the sort of pharmaceutical errors that could happen, what effects they might have on you, and when a pharmacist might be held liable for any suffering you endured.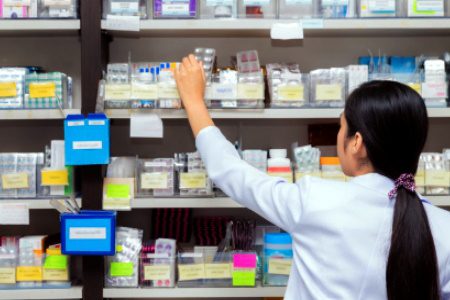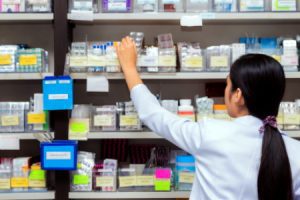 If you believe you have a valid case, we could help you begin a prescription negligence claim by offering free advice in an initial no-obligation consultation. Our advisers can assess your claim and should they consider it to be strong enough, they could connect you with a No Win, No Fee solicitor from our panel.
If you'd like to discuss your claim with Legal Expert right away, why not call us on 0800 073 8804? If you'd prefer to find out more about claiming for a Superdrug pharmacist dispensing error before getting in touch, please continue reading.
Select A Section
A Guide To Superdrug Pharmacy Negligence Claims
When you visit your GP or attend a hospital in an emergency, once a doctor has assessed your injury, they would typically prescribe a course of medicine to manage your symptoms or to try and cure your ailment. The prescription would be dispensed by a pharmacist and it's essential that they provide you with exactly what the doctor ordered.
If a pharmacist gets it wrong, your symptoms could get worse, or you could suffer side effects. Should this be the case, it may be possible to claim compensation for your suffering if it can be proven it was caused by medical negligence.
This guide looks at what medical negligence entails, what the outcome of a prescription error could be, how it might occur, and when you might be able to claim compensation from a responsible party.
There are time limits that apply to all medical negligence cases. The time limit is the same as that of personal injury claims. In normal situations, you'd have 3 years to claim from the date of the accident. However, when claiming prescription medical negligence, you might not find out until later, which would typically be when a doctor realised a mistake had been made. Therefore, the 3-year time limit would begin from the date you found out about the error or were diagnosed with a subsequent illness.
We've provided some additional useful resources as well as our contact details at the end of the guide. You can contact our team at any time if you have any queries. We provide free legal advice about the claims process and what it entails.
What Is Wrong Medication Negligence By A Pharmacy?
There are many different scenarios of why a pharmacist could dispense the wrong medication. We'll provide some examples in this section. Before we do, it's important to note that pharmacies are regulated. Also, pharmacists are medical professionals. Therefore, if they breach their duty of care, you could be entitled to claim compensation for any suffering caused by dispensing errors.
Here are some examples of pharmaceutical negligence:
Giving a patient incorrect advice about medications.

Dispensing the wrong type of medication.

Being given somebody else's prescription medicines.

Receiving the correct medication but the wrong dosage.
Importantly, any type of medication negligence error, whether it's listed here or not, could lead to a claim if it causes you to suffer. We'll look at some of these scenarios in more detail later in the guide.
If you suspect you've received the wrong medication, you should call the prescribing doctor for verification. If you're asking yourself, 'How do I complain about a pharmacy?' There is a link to the General Pharmaceutical Council at the end of this guide.
Statistics – Rates Of Pharmacy Wrong Medication Errors
In 2012, the NHS published a report with the headline: Prescriptions: '1 in 20 has an error'. The study the report was based on looked at 15 different GP surgeries in three different areas of England. The team conducting the study took a 2% random sample of patients (1,777 in total) as a representative sample of the population.
Then, each of the patient's medical records was examined to determine if there were any potential monitoring or prescribing mistakes. In total, 6,048 prescriptions were considered by a panel which was made up of a GP, three pharmacists and a clinical pharmacologist.
The results of the study concluded:
1 in 20 items prescribed was linked to a monitoring or prescribing error.

1 in 550 of those were linked with a severe error.

Incomplete information errors made up 30% of the mistakes.

Dosage or strength errors accounted for 18%.

Incorrect timing of doses made up 11% of the errors.

Overall, 42% of the errors were deemed minor, 54% moderate and 4% severe.
Following on from their findings, the team looked at reasons for the mistakes made. They found the reasons to be:
GP time pressure.

Incorrect use of GP computer systems.

Inadequate GP training on safe prescribing.
Based on the report, the General Medical Council has recommended strategies to reduce errors which include improved training, procedures and effective use of computer systems.
Causes Of Wrong Medication Negligence By A Pharmacy
As well as the causes highlighted by the study in the previous section, there are several other reasons why a pharmacy might dispense the wrong medication. These could include:
Incorrect drugs are given because they have similar names to those prescribed.

A shortage of staff meaning that the pharmacist and technicians are rushed.

When medical abbreviations are not understood or checked.

Drugs being dispensed because they look similar to those prescribed.

A patient being given the prescription of another patient because they have a similar name.
The pharmacist in a shop, GP surgery or hospital is ultimately responsible for what the patient is given. As such, there should be processes in place to check for errors.  Sometimes, it is a technician who makes a mistake which leads to a patient suffering. However, the pharmacist would still be responsible and therefore a medical negligence claim could be raised against them.
Types Of Prescription Negligence Claims
We're now going to look at some type of negligence that could lead to a Superdrug Pharmacy wrong medication claim.  If you don't see a scenario listed that relates to your claim, don't worry, you could still discuss your claim with one of our advisers.
Mistakes In Administration
If the wrong label is placed onto a prescription, it could end up being given to the wrong patient. If that happens, depending on the drug given, adverse effects could occur, or the patient's existing condition might get worse.
Dispensing The Wrong Medication
Similarly, if the wrong medication altogether is dispensed, the patient might suffer an avoidable adverse drug reaction. While some of these are minor, they can also be very serious and life-threatening in some instances.
Dispensing Incorrect Instructions
If the wrong instructions are provided with medication it might cause problems. For instance, if the instructions said, 'take once a day', but the prescription should've been, 'take four times a day', then the patient's underlying condition might worsen.
Using Ingredients Which Are Damaged
Some medications need to be kept in sealed bottles or tablet packs to keep them from going off. Some also have use-by dates stamped on packaging by the manufacturer. If these are not adhered to, or seals are broken, the medicine might become ineffective. This could cause the patient to suffer.
Wrongly Mixing Ingredients Or Prescriptions
When a doctor prescribes medication, they'll usually check whether the patient has any other prescribed medicines which could react adversely with the new prescription. When pharmacists dispense certain medicines, they should check whether the patient is aware of any other products that shouldn't be taken at the same time as those being dispensed.
What Happens When You Take The Wrong Medicine?
Three main outcomes could occur if you're given the wrong medication, which could mean you're entitled to compensation. These are:
The medication causes no side effects, but you suffer because your underlying condition isn't being treated.

You suffer side effects such as stomach cramps, diarrhoea, acute pain and even organ damage. These cases, in general, aren't life-threatening. However, you could seek compensation for the suffering that was caused. Also, as above, your underlying condition could worsen due to the lack of proper treatment

Finally, you could suffer an allergic reaction to the medication. Normally, allergies would be checked before medicines are prescribed. However, if you're given the wrong medication, that check is effectively bypassed. Minor symptoms of an allergic reaction include rashes, dizziness, coughing and wheezing, nausea, vomiting and swollen lips, tongue or face. However, in serious cases, an allergic reaction can be fatal if it causes anaphylactic shock.
Preventing Wrong Medication Errors By A Pharmacy
There are several steps you could take to check for and prevent a prescription error causing you to suffer. These include:
Always check that the medicine you've been given is labelled in the same way as your prescription.

Ensure that every item in your prescription has your name on the label.

Check with the pharmacist how the medication should be taken.

If you are taking any other mediation, even over the counter treatments, check with the pharmacist for any potential conflicts.

Should you be in any doubt at all, check with your GP before taking any medication.
Although medical professionals have a duty of care to prescribe and dispense correctly, taking the steps above could help prevent a mistake from being made.
Calculating Pharmacy Negligence Claims Against Superdrug
Now you've read about what scenarios could lead to a Superdrug Pharmacy wrong medication claim, you're probably interested in how much compensation you could be entitled to. To help with this, we've provided a table below detailing relevant injuries and illnesses. If you've made a claim before, you may have seen something similar, like a  personal injury claims calculator. However, you should be aware that every claim is unique so the values below may not reflect your own claim. Further, the figures in the table are for one part of the claim. We'll look at what else can be claimed for in the next section.
| Claim Type | Compensation Range | Comments |
| --- | --- | --- |
| Non Traumatic Injury | £36,060 to £49,270 | Symptoms like acute pain, diarrhoea, vomiting and fever caused by severe toxicosis. Hospitalisation could be for some weeks and there will be a significant impact on enjoyment of life and ability to work. |
| Non Traumatic Injury | £8,950 to £18,020 | Symptoms like diarrhoea and vomiting. These symptoms will ease over a period of 2 to 4 weeks. However, food enjoyment and bowel function could be affected for a few years. |
| Non Traumatic Injury | £3,710 to £8,950 | Symptoms which lead to cramping of the stomach, significant discomfort and fatigue. Hospitalisation will be required for a few days. However, minor symptoms will clear up after a few weeks. It may take a year or two to fully recover. |
| Non Traumatic Injury | Up to £3,710 | Symptoms of cramps, disabling pain and diarrhoea for a period of a few weeks. |
In the table, which comes from a legal document used by courts, insurers and solicitors called the Judicial College Guidelines, you'll see that compensation is based on the severity of your injuries. Therefore, it's vitally important that a solicitor provides evidence to support your claim.
When our panel of solicitors takes a claim on, they will require you to undergo a medical assessment with an independent doctor. This is usually arranged locally so that you don't need to travel too far. The doctor will review your records and ask a number of questions during the assessment. They'll then prepare a report for your solicitor. That report, along with over evidence you've provided, will be used to establish the injuries sustained and the prognosis of those injuries. The value of your claim will generally be based on those findings.
Additional Types Of Compensation You Could Claim
The table in the previous section provided examples of compensation paid for any pain and suffering endured as a result of being given the wrong medication. This type of compensation is known as "general damages". Another type of compensation claim that can be claimed is known as "special damages". This is compensation that's paid to cover any financial losses, or future costs, caused by your suffering.
Some examples of special damages include:
Care Costs


When you require support while you're recovering, you could claim back any associated costs. For instance, the fees of a professional carer could be claimed for. Also, the time of a friend or family member could be claimed for too.

Medication Costs


In most cases, any treatment required will be provided for free by the NHS. However, it's still possible to incur medical costs such as prescription fees. Therefore, you could ask for these costs to be paid as special damages.

Travelling Expenses


When you've suffered because of wrong medication negligence, you might need to visit your GP or a hospital on multiple occasions. Therefore, it might be possible to claim back fuel or parking costs associated with those trips.

Lost Income


If you don't receive full pay while off work recovering or while attending medical appointments, any lost income could be claimed back.

Future Lost Earnings


Also, if your injuries are long-term, and reduce your ability to work, then you could claim for future loss of earnings as well.
To help your solicitor claim for special damages, you should try and retain your receipts. Also, bank statements and wage slips could be used. Finally, if you're not sure if an expense can be claimed back, make sure to ask the solicitor before you commit to it.
No Win, No Fee Claims For Superdrug Pharmacy Negligence
If you've been prescribed the wrong medication and are considering making a claim, the costs involved might seem off-putting. However, to reduce the financial risks of claiming, our panel of solicitors offer a No Win, No Fee service for any claim they work on. Not only does this offer you financial protection, but it reduces the stress of making a claim, giving you the confidence to pursue justice.
At the beginning of the claims process, your solicitor will review your claim. They do this because they need to ensure it has a chance of being won. If they decide you have a valid case, they'll give you a No Win, No Fee agreement to sign, also known as a conditional fee agreement (CFA).
When you review the CFA, you should look for:
Confirmation that there are no fees to pay upfront or during the claim and that if the case does not succeed, you will not need to pay any of the fees your solicitor has incurred in pursuing the case.

If your claim does succeed, your solicitor may seek a small contribution toward their fees. This contribution is known as a success fee and forms a percentage of the compensation awarded. Don't worry, success fees are legally capped and the level will be detailed in the CFA. 
To find out if you're able to claim for a Superdrug dispensing error on a No Win, No Fee basis, please speak with an adviser today.
Why Choose Our Team To Handle Your Pharmacy Negligence Claim?
Now that you've read how to make a personal injury claim for medical negligence, we'd like to provide you with some information about how Legal Expert could assist you with your claim.
Our team of specialists offer a no-obligation assessment of your claim. Any legal advice they provide is free.

You can begin your claim 24-hours a day, 7-days a week by phone or live chat.

We have a panel of experienced solicitors who work on a No Win, No Fee basis.

Should your claim be taken on, your solicitor will provide regular updates so that you're kept in the loop.

Some of the solicitors on our panel have been handling claims for nearly 30 years.

Our panel of solicitors aims to recover the maximum amount of compensation possible.
If you would like any further details on how we could assist you, please contact us today.
Start Your Superdrug Pharmacy Wrong Medication Claim
As we come to the end of this guide about claiming for Superdrug Pharmacy negligence, we hope that you're now in a position to begin a claim. If that's the case, we also hope you've decided to let Legal Expert assist you. To get in touch with us, you can:
Call the specialist advisers on 0800 073 8804 for free advice
Chat online, day or night, with an adviser to discuss your claim
Or, if you'd prefer a call back from an adviser, please fill in our online claims form
After you contact us, we'll work with you to look at your case. We'll review what happened, how it happened and who was to blame. Then we'll review the evidence you've got to back up the claim. If we believe you could be compensated for your suffering, we could refer you to a medical negligence lawyer from our panel. Remember, if they agree to take your claim on, then they'll work on a No Win, No Fee basis.

Essential Resources on Superdrug Pharmacy Wrong Medication Claims
Now that you've read this guide about making a Superdrug Pharmacy wrong medication claim, we're going to provide you with links to some different guides and external resources. Should you require any further information, please get in touch with a member of our team.
Raising Pharmacy Concerns – Information from the General Pharmaceutical Council on how to report any concerns you might have. You could use this to help if you have any Superdrug Pharmacy complaints.
Reducing Prescribing Errors – A report by The Health Foundation on strategies that could be used to reduce prescription errors.
Find A Pharmacy – This useful tool from the NHS allows you to locate pharmacies in your area.
Can I Sue A Pharmacy? – A guide which explains when suing a pharmacy for negligence might be possible.
Care Home Wrong Medication Errors – Information about when personal injury claims can be made due to suffering caused by medication errors in care homes.
Wrong Dosage Claims – A more detailed look at what problems a doctor prescribing the wrong dosage can cause and when a personal injury solicitor might help you claim.
Written by Hambridge
Edited by Billing