British Army Accident At Work Claims Guide – How To Claim Compensation Against The British Army For A Personal Injury?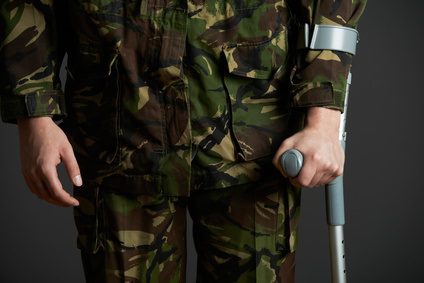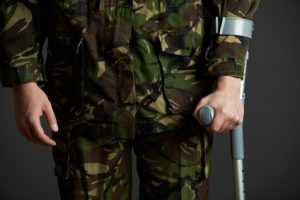 If you have suffered an injury while working for the army or as a military personnel and are unsure if you are eligible for compensation call Legal Expert they will be able to answer any questions you may have.  When it comes to accidents that have happened while you have been working for the British Army, you may be feeling unsure as to whether you have the basis for a British Army accident at work claim. Those who join up to the Army or any Armed Forces are aware of the dangers and potential risks that may be present.  However, Armed Forces employees and military personnel are not always in direct combat situations, many who have positions that mean they will never enter a battle field should still have the right to be protected and kept safe. Although a duty of care may not exist always when in battle it can still exist elsewhere. Here at Legal Expert, we have many years of experience in the industry and we have helped many people get compensation for the accident that they have been involved in. If you are unsure whether your accident resulting in injury could have been prevented by the correct health and safety procedures get in touch with us on 0800 073 8804 for more information. Or you could continue reading for more information on personal injury accidents within the Army.
Select A Section
A Guide To Accident At Work Claims In The British Army
The British Army is the principal land warfare force in the UK. It is part of the British Armed Forces. Many women and men are employed by the Army to serve in army civilian jobs across many different positions.  In this guide to accidents at work while working for the Army we are concentrating on civilian jobs and personnel when not in combat.
We will take at some examples of types of accidents and injuries that people could experience while working in the army. We will also provide you with information on how to make a personal injury claim if you have been involved in an accident working in the British army. We will also go into detail about how compensation could potentially be awarded, including providing you with insight about the different sort of damages that you could claim for and giving you an understanding of the amount of compensation that you may receive if you do go ahead to make a successful British Army workplace accident claim.
What Is A British Army Accident At Work?
In this guide when we talk about accident at work claims we are referring to accident that has taken place because the duty of care that was in place has been breached leading to an injury. They could happen in military specific workplaces or in civilian places. What is important to remember is that all employers in the UK owe their staff a duty of care, it is only the Armed Forces that are allowed exceptions when military personnel are in combat.
Can I Claim Compensation If Injured Whilst Serving In The Army?
A lot of people are unsure regarding their rights and whether they are allowed to make a British Army accident at work claim. As there are different employment positions and different circumstances within the army in which accidents could occur there is no answer to the rule. We suggest you call Legal Expert and they will be able to tell you if you are eligible to make a claim for any injuries or illnesses you may have suffered once they have heard the details of your case.
Examples Of Army Workplace Accidents That Could Happen
In the next sections, we are going to take a look at some examples of reasons people could potentially make a British Army accident at work claim. These are just a handful of examples. If you cannot find the injury you experienced, please do not panic – call us for more information.
Army Training Accidents At Work
Anyone joining the British Army knows that they are going to need to go through a rigorous training regime. A lot of these training programmes consist of very dangerous and tough exercises. However, with the right supervision and training, such risks should be kept to a minimum. If you feel that your army training accident was due to no supervision, incorrect training instructions or defective training equipment and you are injured you may have the basis for an injury at work claim.
Injuries Caused By Defective Equipment
All military personnel and as well as civilian workers may have to use different forms of military equipment on a daily basis. It is vital that such equipment is maintained and serviced when required. Being repaired or even replaced if the equipment is damaged. If such equipment is defected and not fit for purpose it could cause an injury when used.
Post Traumatic Stress Disorder In British Army Soldiers
A lot of people suffer from PTSD when they have been a member of the Armed Forces. Post Traumatic Stress Disorder is a complex condition that affects people when they have experienced a traumatic and terrifying experience. It is a disorder that is caused by extremely distressing, frightening, or stressful events. A person with PTSD could often be forced to relive events in their mind. There are a number of different symptoms that are linked with PTSD, this includes; re-experiencing, which involves nightmares and flashbacks, as well as distressing and repetitive sensations or images and physical sensations, like trembling, feeling sick, sweating, and pain. Other common symptoms include avoidance, emotional numbing, and feeling on edge all of the time, which could also result in difficulty concentrating, sleeping issues, angry outbursts, and irritability. Although the Armed Forces cannot prevent every case of PTSD from occurring they could reduce the risks and spot the signs so that help could be given at the initial stages.
Workplace Hearing Loss Or Tinnitus In The Armed Forces
Industrial hearing loss for many may be hard to comprehend. To suddenly or gradually lose your hearing over time could be quite distressing.
Those who are suffering industrial or work related hearing loss experience hearing difficulty because of their working environment. If you work in the British Army, and you feel that not enough was done to prevent you from losing your hearing call Legal Expert and they can tell you if you have grounds to pursue a case for accident at work hearing loss.
In this section, we have provided four examples of different kinds of hearing loss;
Permanent loss of hearing
This is undoubtedly one of the most upsetting forms of industrial deafness. This is when there is no possible recovery from the hearing issues being experienced. This injury often occurs if you have been exposed to constant loud noise in the workplace yet you have not had the necessary protection.
Temporary loss of hearing
This could occur when a person has been exposed to noise that is at a very high decibel level. Nonetheless, when this happens the individual likely only experiences hearing loss for a day or two.
Tinnitus
This is a common injury experienced in relation to industrial deafness. Symptoms could involve individuals who experience constant buzzing or ringing in their ears, roaring, clicking, hissing noises.
Acoustic trauma
Last but not least we have acoustic trauma, otherwise known as acoustic shock. This happens when there has been an unexpected and sudden series of loud noises. This could be an explosion for example. The result is often permanent damage to the hair cells in the ears.
If you have experienced any form of industrial deafness please get in touch with Legal Expert.
I Was Injured In An Air Accident, Can I Claim?
Those working in the army are often transported using military aircraft to different locations around the world. Accidents in the Air could happen for different reasons. If they are due to negligence and injuries occur the army may be liable. These types of accidents are often very severe and sometimes fatal. If you have lost a loved one in a British Army air accident, simply contact us for more information.
What Health And Safety Duty Of Care Does The British Army Have?
All employers in the United Kingdom have a duty to ensure workplaces are safe and hygienic so that employees are not at risk of harm. Employers owe employees a duty of care. However there are exceptions when is comes to the Armed Forces under Combat Immunity, when Armed Forces Personnel are in combat, in presence of the enemy, in operation where they may be attacked, where they are exposed to risk when preparing to attack, in these situations the armed forces cannot be sued for breach in duty of care.
Can I Use The Armed Forces Compensation Scheme?
Making a claim against the Armed Forces can be slightly different because the government have already set up a number of different compensation schemes. You could claim under the;
Criminal Injuries Compensation (Overseas) scheme,
The War Pension Scheme (WPS) is designed for those who are no longer serving because of an incident that happened to them pre April 2005.
There is also the Armed Forces Compensation Scheme (AFCS). This is for injury or illness caused because of service. You do not need to leave the army before claiming.
Personal Injury Compensation Calculator
One thing we are sure you could be interested to know is how much money you may be awarded in terms of damages if you proceed with a British Army accident at work claim. This is something we have shed light on in the table below. The table showcases compensation amounts for certain injuries. If you cannot find the injury that you have suffered, please pick up the phone and we will be happy to advise you on the amount you might receive. This is an alternate options to you using a personal injury claims calculator if you have seen one online.

| Injury Type | Amounts in Damages | Injury Information |
| --- | --- | --- |
| Brain Damage - Moderately Severe Brain Damage | £192,090 to £247,280 | Very severely disabled, the need for constant professional care. Disabilities present will be physical such as limb paralysis and also mental impairment. The level of the award will reflect on physical limitations, future deterioration, ability to communicate, dependence in others, behavioural problems, and future risk of further development of other illnesses. |
| Moderate Brain Damage | £37,760 to £192,090 | Brackets will start at how concentration, memory and ability to work are affected, intellectual deficit, some risk of epilepsy to a personality change, affect on senses but the dependence on others is lower than the above category. |
| Severe Neck Injury | £39,870 to £130,060 | Injuries starting with soft tissue damage, fractures and dislocations, ruptured tendons leading to chronic conditions, damage to discs in the cervical spine, which give rise to disabilities, substantial loss of movement in the neck and loss of function in a limb to neck injury associated with incomplete paraplegia or resulting in permanent spastic quadriparesis. |
| Moderate Neck Injury | £6,920 to £33,750 | The bracket starts off with moderate soft tissue damage, permanent recurring pain, stiffness, discomfort, possible need for further surgery, serious limitation in movement of the neck to fractures and dislocation causing immediate pain. chronic conditions, severe soft tissue damage. |
| Moderate Back Injury | £10,970 to £34,000 | Disturbance of ligaments and muscles, prolapsed discs, possible exacerbation of previous condition. The figure will reflect severity of the injury, degree of pain, extent of treatment. |
| Loss of One Arm | No Less Than £120,270 | Amputated at the shoulder. |
| Total or Effective Loss Of One Hand | £83,310 to £96,150 | Crushed hand that needed surgically removing, or fingers and most of the palm have been traumatically removed. |
| Amputation of One Leg | £91,910 to £120,530 | Amputation of one leg above the knee. Amount will be associated in regards to phantom pain, the use of prosthetic and any side effects. |
| Amputation of One Foot, | £73,620 to £96,150 | Amputation of one foot including loss of ankle joint. |
| Facial Scarring Very Severe | £26,120 to £85,340 | Cosmetically very disfiguring and affects on psychological reaction being severe. |
| Less Significant Scarring | £3,460 to £12,050 | One scar or smaller scares that could be covered up. |
| Severe Post-Traumatic Stress Disorder | £52,490 to £88,270 | Permanent effects which prevent sufferers from continuing with normal life activities and functions. |
| Moderate Severe Post-Traumatic Stress Disorder | £20,290 to £52,490 | Significant disability for the foreseeable future. |
Examples Of Other Types Of Damages You Could Claim
We could help you to claim for all different damages if they apply to you when making a British Army accident at work claim. This includes both general and special damages. General damages cannot be quantified, i.e. physical injuries and psychological injuries. The medical report from your doctor would likely be used to figure out the correct amount to award here. When it comes to special damages, these are areas that can be quantified, i.e. travel costs and loss of income.
No Win No Fee Workplace Accident Claims Against The British Army
One reason why so many people choose to use our service is that we offer a no win no fee payment structure. If you have never heard of this before, this simply means that you would only pay us for a winning service. If we do not manage to secure military accident compensation for you, then you would not need to pay legal fees to us. This ensures that you do not need a large sum of money in order to start the claims process. We know that this is something that a lot of people worry about.
How We Can Help You To Make A British Army Accident At Work Claim
Injuries could be very distressing. From PTSD to hearing loss, they could occur in many different ways. However, irrespective of what type of incident you have been involved in, Legal Expert is a great company to help you secure compensation if you have been in an negligent accident that could have been prevented. We cover the whole of the UK and offer an outstanding service. We aim to get compensation secured in the quickest and most convenient manner – often over the telephone – so you can focus on making a speedy recovery.
Having been established many years ago, we have an abundance of experience in the industry. For the past many years, we have successfully helped thousands of personal injury victims to get the compensation they deserve. We are not naive enough to simply expect you to take our word on this, though.  All you have to do is take a look at our website and you could see what our previous customers have had to say. You can be confident that we have an impeccable reputation in the industry.
One of the reasons why this is the case is because we offer a 100% no win no fee service. What does this mean? Well, you are only going to receive a bill for our legal fees if your case is a winning one. This offers you an important amount of financial protection.We know that when you go for the services of a traditional personal injury lawyer, there is always the chance that they could lose your case, and you could find yourself at a huge financial loss because of the legal fees you have paid. However, when you choose our service you can have the peace of mind that this would not happen.
If that was not enough, you do not need any money to start your claim, and our staff are very helpful and friendly. We are happy to answer any questions you may have, and we go that extra mile to ensure compensation is secured in the quickest and most efficient manner possible.
Contact Our Armed Forces Accident Experts
Simply call 0800 073 8804 if you are ready to make a British Army accident at work claim. You will be connected with one of our advisors, and he or she will deal with your queries or start the claims process for you. There are other ways you can get in touch too. For example, you can enter your contact details and we will call you back. Or, why not use the live chat function on our website?
Related Guide Articles