MCE Motorcycle Insurance Compensation Claims Guide
This is a guide to making motorcycle insurance claims involving MCE Motorcycle Insurance, though much of the information you will read is also pertinent in motorcycle claims across the board. In this guide, we cover both general claims against your insurer, and also claims against somebody else's insurer if you have been injured in a motorbike accident and wish to make a personal injury claim for the harm you suffered.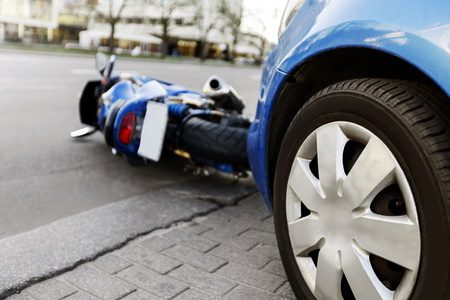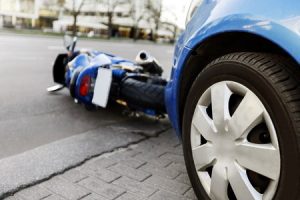 We have tried to provide as much information as possible in this guide. However, each claim is unique in some way, and yours may raise questions that this guide doesn't address. If this is the case, we can still help you. Simply call our claims team on 0800 073 8804, and one of our claim advisors will talk through your claim with you, and let you know how we can be of help.
Select A Section:
A Guide To MCE Motorcycle Insurance Claims
In this online guide, we will primarily cover claims against MCE Motorcycle Insurance. However, much of the information we have presented will still be useful regardless of whichever motorcycle insurer you need to claim against. As long as you are ready to begin your claim within the 3-year personal injury claims time limit, which runs from the date of the accident, then a personal injury lawyer should be able to help you.
This guide starts with a general introduction to what an MCE claim is. We also give a brief overview of why you might be eligible to make a claim. We move on to look at the different types of circumstances that could mean you can claim against MCE. We discuss whether MCE is a registered insurance broker or underwriter as well. You will find advice related to whether you should or must accept an early out of court settlement, and how a solicitor might be able to help you by getting you a better offer. We go over what happens if a claim is disputed, and the kind of information you will need to provide to support your claim. The final part of this section of the guide gives more detailed information about your eligibility to claim.
The last part of this guide moves on to look at the financial implications of making a claim. We have provided you with a table that you can use to look up the range of compensation you might be able to claim for a specific injury. We follow this table with a list of some of the commonly recovered types of damages. Finally, we go over our key service offering and explain to you how a No Win No Fee claim works, and the major advantages of using such a legal service.
If you have any questions about the information in this guide, or about making a claim, or even if you just want some general motorcycle insurance claim advice, we are here to help. Please talk to our team on the phone number at the top of the page. One of our advisors will answer all of your questions for you, and provide you with any other help and advice you need.
What Is A MCE Motorcycle Insurance Claim?
First of all, let's answer the question, who is MCE Insurance? MCE is a company that specialises in all forms of motorcycle insurance. Not just for a single bike, but also special multi-bike insurance policies for people who own multiple motorcycles, classic bike owners, scooter riders, and so on. MCE offers a wide range of insurance products aimed at different kinds of motorcyclists, from collectors to commuters.
If you were injured in an accident with a motorcyclist, and the accident was the motorcyclist's fault, it would be MCE that you pursue for damages if MCE was the motorcyclist's insurer. You must have suffered some form of physical harm or financial loss due to the accident in order to be able to claim. This must be proven with evidence, and you will also need to show why the rider was the cause of this harm or loss. Our claims team can give you with more information about making a compensation claim against MCE. Speak to one of our claim advisors to get your claim started.
When Could I Claim Against A MCE Motorcycle Insurance Policy?
If you are in a motorcycle accident, or any kind of road traffic accident and a motorcyclist was to blame for the accident occurring, then if the motorcyclist uses MCE insurance as their insurance provider, you would claim against MCE. You might be able to claim against MCE for:
Damage to your vehicle.

Injuries that you sustained in the road traffic accident. Including specific injuries such as whiplash.

Damage to other property (such as a fence, gate, vehicle)

Psychological harm, such as post-traumatic stress disorder.
In cases where loss or harm such as this are the fault of a motorcycle insured by MCE, the victim may be in a position to make a compensation claim. You can speak to one of our claim advisors to have your claim evaluated, and to find out if you are eligible to claim or not.
Does MCE Insurance Use Brokers Or Underwriters?
When a person makes an MCE Insurance claim, MCE is acting as both the insurer and the underwriter of the claim. The Motor Insurers Bureau (MIB) lists MCE as a company that underwrites vehicle insurance.
Where some insurance firms sell insurance products that are provided and underwritten by a third party, MCE provides its own range of insurance products and also shoulders the financial risk of underwriting these policies.
This means that when you make a claim against MCE, you won't be dealing with a third party through a proxy. This should, in theory, make the process of making a claim less complex. In reality, it may still take many months to process a claim.
What Happens If My Insurance Claim Is Disputed?
If you are claiming against your own insurance policy with MCE, there's a chance your claim might be rejected. For example, you have a fully comprehensive policy and you wish to claim for your bike being stolen. In this case, you have certain options, such as:
Write a formal complaint letter to MCE.

Have the claim independently assessed.

Get in touch with the related ombudsman service.

Contact a solicitor for legal help.
This is something that we should be able to help you with. Please call our claims team and explain what help you need and an advisor will help you further.
Do I Have To Accept An Insurance Settlement?
If you have suffered a motorcycle injury or any other kind of injury in a road traffic accident, and MCE is liable to pay compensation, the company might offer you an initial out of court settlement. This settlement is offered before your injuries have been evaluated and the prognosis for a full recovery is known, and therefore damages for the harm you have suffered are not factored into this settlement offer.
In many cases, it is preferable to turn this offer down and contact a personal injury solicitor to begin processing a full claim on your behalf. We can put you in touch with an experienced solicitor to help you make your road traffic accident claim. Call our claims team to learn more.
Could Solicitors Help You Secure A Higher Payout?
As we have noted in the previous section, accepting an initial pre-medical out of court settlement may not be the best idea if you have suffered a motorcycle injury in an accident that was not your fault. In many cases, it will be better to follow the full personal injury claims process and let a lawyer negotiate a settlement for you. Generally, the amount of compensation received will be higher than the initial settlement offer, but not in every case.
We can help you to make a claim for injuries sustained in a road traffic accident. Please contact our claims team and an advisor will offer you some free legal advice on the best way to proceed.
What Information Should I Provide My Solicitor?
If you have suffered a motorbike injury in a motorcycle accident caused by a third party, your solicitor will need some information from you before they can start to process your claim. This information could include, but is not limited to:
Information about the third-party responsible for the accident, such as name, address, registration plate and so forth.

Information about the insurer the third party uses. MCE, for example.

Details of your injuries, their treatment, and the prognosis, if any, for a full recovery.

Documented proof of any costs that you have incurred and wish to claim for.
You may also need to provide, if possible:
Photographic evidence.

The police accident report number.

Contact details for any witnesses to the accident.
Depending on the circumstances of your claim, there may be additional information that your solicitor will need. If you call our claims team, an advisor will let you know whether you need to provide more information.
Could I Claim Compensation For My Motorcycle Accident?
To be eligible to make a compensation claim for injuries you have sustained in a road traffic accident, you will need to fulfil a number of criteria. These include:
The third-party responsible for the accident owed you a duty of care. If this party was another road user, this would be straightforward to establish.

The third-party breached their duty of care, exposing you to the risk of harm.

The breach of the third party's duty of care led to you suffering an injury, such as whiplash in a road traffic accident. 
If you're unsure as to whether you satisfy the criteria, why not speak to one of our friendly advisors using the number at the top of this page?
Motorbike Accident Compensation Calculator
You could try and find an online personal injury claims calculator to get a general indication of the level of compensation you might receive if you make a claim. You can also use this table below, which is based on the Judicial College Guidelines, a legal document used by claimants and defendants to value claims. It shows possible compensation ranges for different kinds of injuries and different severities.
| Injury | Severity | Notes | Compensation |
| --- | --- | --- | --- |
| Injured hand | Moderate | In this category, we could include injuries such as soft-tissue injuries (sprains, strains, etc.), as well as lacerations, deep penetrating wounds and crush injuries. We would also include prior injuries that have been treated unsuccessfully using surgery, with some kind of permanent impairment still in effect. | £5,260 to £12,460 |
| Injured arm | Moderate | In this category would be medical conditions such as tennis elbow as an example. So all injuries that comprise of less-serious fractures and soft tissue damage, as well as lacerations and crush type injuries. There would be no permanent impairment once the injury has healed. | Up to £11,820 |
| Injured back | Minor | Where a full recovery is made within three months. | Up to £2,300 |
| Injured neck | Moderate | In this category, we would include all injuries that could result in some form of long-term but minor impairment. For example, a crush injury or fracture of vertebrae. There would be a risk of developing a condition such as osteoporosis or arthritis at a later stage. | £23,460 to £36,120 |
| Injured foot | Moderate | In this category, would be medical conditions such as a displaced metatarsal fracture, for example. Once healed this condition will leave the victim with a misshaped foot and unable to wear standard footwear. There would be a risk of developing a condition such as osteoporosis or arthritis at a later stage. | £12,900 to £23,460 |
| Injured leg | Moderate | In this category, would be in general, injuries to only one leg. These injuries could include crushing injuries, fractures, soft-tissue injuries and damage to the flesh of the leg. There may be some residual impairment affecting employability, or some change in the gait of the victim. There would be a risk of developing a condition such as osteoporosis or arthritis at a later stage, and also the possibility of the condition of the leg degenerating in the future. | £26,050 to £36,790 |
| Injured head/brain | Moderate | Cases in which concentration and memory are affected, the ability to work is reduced, where there is a small risk of epilepsy, and any dependence on others is very limited. | £40,410 to £85,150 |
If you feel that you want a more accurate estimate of how much you could be able to claim based on your unique circumstances, we can help you. Contact our claims team who could arrange for a personal injury lawyer to value your claim for you.
Special Damages Claimed By Victims Of Motorcycle Accidents
If your claim is a success, the compensation you receive may include two heads of claim: special damages and general damages. 
General damages are designed to compensate you for the pain, suffering and loss of amenity inflicted by the injury. The level of damages that the claimant receives is driven by key considerations such as how much pain and suffering they went through, the prognosis for a full recovery and whether they were subjected to intrusive treatment or surgery. More specifically, general damages compensate you:
For the general pain and suffering sustained at the time of the accident and in the aftermath.

For shock due to being subjected to a traumatic event such as an accident.

For undergoing invasive or traumatic treatment, or a long and painful recovery.

For any psychological injuries such as post-traumatic stress disorder, anxiety or depression.

To compensate for permanent or long-term disabilities or impairment.
The purpose of special damages is to compensate you for any losses or out of pocket expenses incurred as a direct result of the injury. These could be costs already incurred, or projected financial losses. Any costs already incurred will need to be proven by submitting documented proof of payments. Damages could be paid to cover:
The cost of travel tickets, and other out of pocket expenses.

The cost of hiring help at home, or a carer.

To pay for any private medical treatment you needed that the National Health Service (NHS) could not provide.

Any loss of income due to not being paid in full for the time you had to take off work.

Loss of future earning and life prospects due to some form of disability.
These are all common reasons why damages are paid to a claimant, but there are more of course. If you would like to know the kinds of damages that might be applicable to your own claim, one of our advisors will be able to tell you if you give our team a call.
No Win No Fee Motorcycle Accident Claims
When you engage one of our solicitors under a No Win No Fee agreement, which is also referred to as a Conditional Fee Agreement (CFA), you can be assured that you will get the legal expertise you need, while minimising any financial risk. You don't pay a new claims fee, and you don't pay any fees while the claim is being processed. If the claim fails, your solicitor won't ask to be paid the fees they have accrued.
If you do win your claim, it is at this stage that the lawyer may ask to be paid a small success fee. The amount of this success fee is legally restricted. The fee can be taken out of the money that the solicitor has received for you as a compensation payment.
So, you can see that you only pay your solicitor if the claim has been a success and you have won a compensation settlement. To learn more about how No Win No Fee claims work, speak to one of our claim advisors today.
Begin An Accident Claim
Have you been involved in an accident with a motorcyclist who is insured by MCE motorbike insurance? Do you think you have the valid basis for a compensation claim? If so, you can speak to our claims team using 0800 073 8804. One of our expert claim advisors will talk through your claim with you, advise you about your legal options, and also help you to get your claim underway using one of our expert personal injury solicitors.

References Essential For Bike Accident Claims
These external pages could have additional, useful information for you:
British Motorcycle Foundation Information About Safety
Facts About Motorcycle Casualties
You can also learn more about motorcycle accident claims below:
Written by Wheeler
Edited by Billing