Nottingham Data Breach Solicitors – Expert Claims Support
This guide is about how data breach solicitors for Nottingham could help you if you've suffered because personal information about you has been compromised. It's important to note that you don't need to be restricted to the services of the solicitors in your local area. Our solicitors can work for you from anywhere in the country.
The UK General Data Protection Regulation or UK GDPR sits alongside the Data Protection Act 2018 (DPA). With these data protection laws in place, your personal data should be safer than ever. However, mistakes can happen that can lead to your data getting into the wrong hands.
If that happens, the Information Commissioner's Office (ICO) can penalise companies found guilty of wrongdoing. However, this guide has been created because the ICO can't help you claim data breach compensation for any harm caused.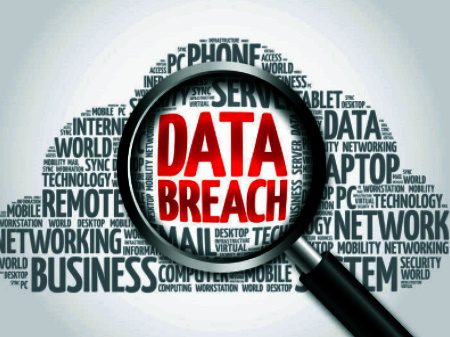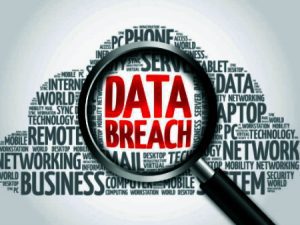 Legal Expert can help if you're thinking of taking action. One of our advisors will review your claim and provide free legal advice on a no-obligation basis. If you wish to proceed, we could appoint a data breach lawyer if your claim appears viable.
If that happens, you could benefit because they'll work on a No Win No Fee basis. That means your lawyer won't be paid their fee unless you receive compensation. As we continue, we'll show how you could claim for a psychological injury or any monetary losses caused by data breaches.
To find out more about your options, please read on. Otherwise, why not call 0800 073 8804 if you'd like to start your claim today?
Select A Section
An Overview Of How To Claim With Data Breach Solicitors For Nottingham
When you seek compensation for a data breach, you don't have to choose a local law firm. You can use our data breach solicitors for Nottingham claims if you like. They can work for you from anywhere in the country.
As we continue through this guide, we'll show how they can help. We'll also look at what harm data breaches can cause and the amount of data breach compensation that could be paid for any suffering.
Before we move on, we'd like to explain some key terms that you'll read throughout this guide:
Data controllers are organisations that require personal data to be processed and decide how and why it will be.
Personal data is any type of data about an individual that could help to identify them. This could include names, addresses or telephone numbers. It could also include data about your gender, marital status or race.
A data subject is anybody whose personal data is processed.
Data processors are the parties that process data on behalf of data controllers in some instances.
Whether you've suffered from stress or lost money following a data breach, our solicitors could help you. Please call our advisors if you'd like free legal advice on your options.

What Is A Data Breach?
Under the Data Protection Act 2018, personal data breaches are defined as incidents that result in unlawful or accidental destruction, access, disclosure, alteration or loss of personal data.
Not all data breaches result in compensation claims. That's partly because not all data breaches cause problems. You can only seek damages if the breach has caused psychological or financial harm (or both).
Additionally, the data breach must have resulted from the actions or inactions of the defendant. A claim would not be possible if the defendant can demonstrate that they took all possible steps to protect your personal data.
For example, if a letter containing personal information was sent to your old address because you hadn't updated the company with your new one, it would not necessarily be seen as the defendant's fault. However, if the sender had failed to keep your address up to date, despite you informing them, you could have grounds to take action.
To clarify whether you have the grounds to begin a claim, please call today.

How Could A Breach Of The GDPR Or Data Protection Act Happen?
As you might imagine, there are numerous ways that data breaches could happen. While we won't be able to provide details of every scenario here, we have supplied some examples below. Therefore, please don't worry if your scenario is not listed. Our data breach solicitors for Nottingham claims could still help.
Examples of data breaches:
If a report is uploaded to a website with unredacted personal data without a lawful reason.
Where a portable device without encryption or security is stolen and it contains personal information.
If a company's systems are hacked by cybercriminals and customer records (containing personal data) are stolen.
If a receptionist is overheard discussing a patient's personal information in a GP surgery where unauthorised persons can hear.
Where personal data is lost from files.
If letters containing personal information are posted to the wrong address and the recipient isn't authorised to receive it.
Where an email is sent to multiple recipients but the BCC field is not used without a lawful reason.
Please remember, data breach compensation claims require evidence that:
The breach was avoidable had the defendant acted appropriately.
You've suffered a monetary loss and/or a psychological injury because of the incident.
If you believe you have the grounds to claim for a Nottingham data breach, why not call us today?

How Common Are Breaches Of The Data Protection Act?
The graph below illustrates all of the cybersecurity data security incidents reported to ICO during the second financial quarter of 2021/22. These would be seen as breaches under the Data Protection Act.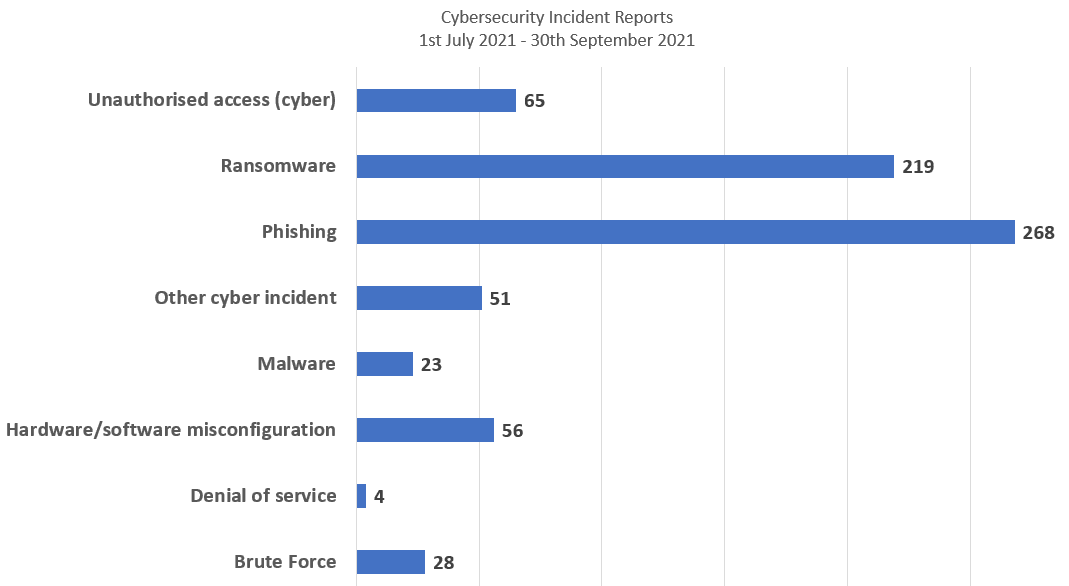 As well as ransomware, malware and brute force attacks, phishing is a common type of data breach.
In a local news report, a member of staff at a car retailer opened a link in an unsolicited email. This action resulted in hackers accessing the personal data of customers and employees.
The data exposed was thought to include names, bank details, passport scans and other forms of personal data. As per protocol, the incident was reported to the ICO. On this occasion, the report states that no further action was necessary.
Source: https://www.nottinghampost.com/news/local-news/thousands-people-could-personal-details-4676903

What Should You Do If Impacted By A Data Breach?
If you are looking for data breach solicitors for Nottingham claims, you will need some evidence of what has happened. The easiest way to prove that a breach has happened is if you've received a letter or email informing you about one.
This is something that organisations are required to do if they identify a breach that affects your freedoms and rights. Therefore, we would suggest that you keep a copy of the letter or email in a safe place.
However, what happens if you identify a data breach before the company affected does? Well, you might want to:
Write to them and set out your concerns in a formal complaint.
Escalate your complaint higher if you don't agree with the response.
Contact the ICO if you don't receive a satisfactory response. You should do this at some point before 3 months have passed since your last update from the company.
We should point out that you can seek legal advice at any point. Our data breach solicitors for Nottingham claims could take your claim on whether the ICO have investigated or not. Where possible, they could negotiate a compensation settlement on your behalf directly. Where that's not possible, they might advise you to ask the ICO to intervene.
For free legal advice on what steps you should take next, please call today.

How Are Damages Awarded To Data Breach Victims Calculated?
UK GDPR documentation sets out what you could be compensated for if you suffer due to a data breach. The forms of damages you could claim are:
Material damage. These aim for you to recover any money you've spent or lost because of the data breach.
Non-material damage. Where you could claim for a psychological injury like Post-Traumatic Stress Disorder (PTSD). You could also claim for stress, anxiety and similar conditions caused by the breach.
We have listed some compensation ranges for non-material damages in the table below. Our data is based on figures from the Judicial College Guidelines. The same information is used by data breach lawyers when assessing compensation settlements.
| Claim Type | Level | Settlement Bracket |
| --- | --- | --- |
| Psychiatric Damage (Mental Harm) | Severe (a) | £51,460 to £108,620 |
| | Moderately Severe (b) | £17,900 to £51,460 |
| | Moderate (c) | £5,500 to £17,900 |
| | Less Severe (d) | Up to £5,500 |
| PTSD (Post-Traumatic Stress Disorder) | Severe (a) | £56,180 to £94,470 |
| | Moderately Severe (b) | £21,730 to £56,180 |
| | Moderate (c) | £7,680 to £21,730 |
| | Less Severe (d) | Up to £7,680 |
As you'll notice, compensation amounts can vary quite a lot. Any award will be based on the severity of your injuries and their impact on your life. Therefore, you'll need evidence to establish this. That's why all claimants must have a medical assessment.
Your solicitor will book an appointment locally (where possible) with an independent medical specialist. They'll talk with you about the effects of the data breach. They could also refer to any medical records available as well. Once the meeting has concluded, a report will be sent to all parties explaining your prognosis.
The purpose of this report is twofold:
To assess the severity of your injuries.
To show whether the data breach exacerbated or caused your injuries. If the report finds no connection between your injuries and the data breach, you could find it difficult to claim.
Your solicitor can also use the report to help value your injuries.

What Are The Benefits Of Claiming With No Win No Fee Data Breach Solicitors For Nottingham?
We understand that many people delay claiming compensation because they're worried about their solicitors' fees. To help reduce that worry, our solicitors provide a No Win No Fee service. By doing so, the financial risks involved with funding the services of a solicitor are lowered.
However, before accepting you as a client, the solicitor will need to verify a few things. During your free consultation, they'll check whether:
There is evidence that a data breach involving your personal data occurred; which
Happened because of the defendant's positive wrongful conduct; and
You suffered a psychological injury and/or monetary losses as a result.
A No Win No Fee agreement is also called a Conditional Fee Agreement (CFA). You will receive a copy that will show what needs to happen before your solicitor will be paid. Importantly, you won't pay any solicitor fees if your claim is not won.
Where the claim wins, you'll pay a success fee. This is a percentage of your settlement and is only taken after the compensation comes through. It will be used to pay for the solicitor's time and effort. So that you aren't overcharged, success fees are capped by law.
To check if you are eligible to claim on a No Win No Fee basis, why not call today?

Make Your Claim With A Data Breach Solicitor For Nottingham
Thanks for reading this article about choosing data breach solicitors for Nottingham claims. Hopefully, it has helped to clarify your position. If you are now ready to discuss your claim with us, you can:
You can read some of our recent client reviews if you'd like to know more about us. Our advisors and live chat options are open 24/7. Therefore, please feel free to contact us when it's most convenient for you.

Additional References About Data Breach Solicitors For Nottingham
In this final section of our guide, we have listed some useful links and resources for you.
Lawful Basis For Data Processing – Looks at when organisations can legally process information about you.
Anxiety Information – This page from a UK mental health charity explains more about anxiety.
Data Protection Officers – Details about the roles and responsibilities DPOs might be expected to fulfil.
University Of Nottingham Data Breach Claims – Information about what you could do if a data breach by this university causes you to suffer.
Nottingham City Council Data Breaches – This article looks at what you could do if you're affected by a city council data breach.
How To Report Data Breaches – Advice on when you should report data breaches and who you should inform.
Thank you for reading our guide on how data breach solicitors for Nottingham could help you. 
Written by Hambridge
Edited by Victorine