Manchester Data Breach Solicitors – Expert Claims Support
This guide will demonstrate how data breach solicitors in Manchester and those who cover the area can support you if you've suffered following a data security incident. It's important to note that our solicitors can work for you from anywhere in the country. Therefore, you don't have to be restricted to choosing the services of solicitors specifically in Manchester.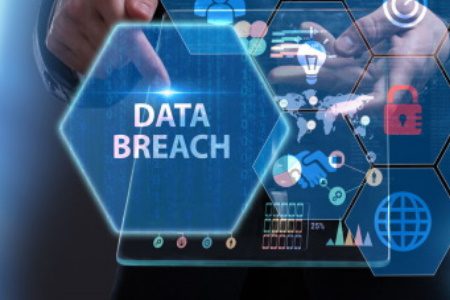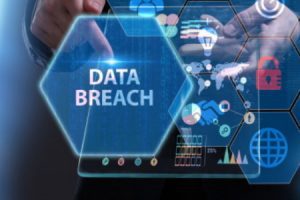 In the UK, we have some of the strongest data protection laws in the world. The Data Protection Act 2018 (DPA) sits alongside the UK GDPR. Both of these laws are enforced by the Information Commissioner's Office (ICO). While the ICO has the power to take action if companies break the rules, they can't award data breach compensation. So we've written this guide on taking action yourself.
If you have a valid claim, we could help. Our advisors provide free legal advice and could connect you to one of our data breach solicitors. If your claim is taken on, you'll benefit from their No Win No Fee service.
If you would like to find out more right away, why not call 0800 073 8804 today? To learn more about the claims process before calling, please continue reading.
Select a Section
A Guide On Claiming With Data Breach Solicitors For Manchester
In this article, we'll look at how data breach solicitors for Manchester claims could help you. We'll explain what harm can result from data breaches, how they can be caused and what amount of data breach compensation you might be paid for any suffering that results.
It is important to note that you won't always be entitled to claim compensation following a data breach. Before you can, you'll need to show that the incident caused you to suffer. That means claims might be based on financial losses caused by a breach as well as mental suffering. They could also be based on one form of suffering or the other.
Before we move on, we're going to list some key terms from the UK GDPR:
Data subject. The individual whose personal information has been or is processed.
Personal data. This is any information that might enable somebody to identify a data subject. It can include names, addresses and biometric data, for example.
Data controller. An organisation that needs to process personal data. They will define why and how this is done.
Data processors. Any organisation that processes personal data on behalf of the data controller.
If you would like to discuss whether you could claim compensation, please call. Our advisors could connect you to a data breach lawyer straight away.

What Is A Breach Of The Data Protection Act?
Under the Data Protection Act 2018, data controllers and data processors should abide by strict rules to ensure your personal information is used appropriately and to avoid causing you harm.
According to the ICO, data breaches result in the unlawful or accidental disclosure, loss, alteration, access or destruction of personal data. Whether the incident was deliberate, illegal or accidental, it could lead to a data breach claim.
For that to be the case, you will need to show how the breach occurred. If the actions taken (or not taken) by the party responsible for protecting your personal data led to the breach, a claim may be possible. If they did everything possible to protect your data, however, a claim may not be likely.
For example, if an organisation doesn't install cybersecurity and your personal information is accessed during a cyber-attack due to this, the organisation could be at fault. However, if it took all measures to give staff appropriate data protection training and used appropriate cybersecurity but a cyberattack occurred anyway, the organisation may not be seen to be liable.
The other caveat is that you must demonstrate how the incident caused you to suffer. Therefore, if a data breach led to a psychological injury (anxiety, stress etc) or financial losses, you could have the grounds to take action. You could also claim if you suffer in both ways.
To check if you might be eligible to begin a claim, please call today.

How Data Breaches Happen
To show why you might want to use our data breach solicitors for your Manchester claim, we're going to provide some information on how data breaches can occur. We can't list every potential scenario here, though. Therefore, don't worry if you don't see one that matches your case. We could still help you to take action. Some examples include:
Where an employee looks up the contact details of a colleague, relative or friend without any business need or other lawful reason.
If emails or letters containing personal information are sent to the wrong recipient who isn't authorised to access them.
Where unredacted personal data is published online without a lawful reason.
If a burglary leads to lost personal data.
Where cyberattackers hack into IT systems and download and access personal information.
If an unencrypted laptop is taken from an unsecured location and it holds easily accessible personal data.
Where the BCC field is not used when sending an email to multiple recipients who don't have a lawful reason to access each other's personal data.
Remember, these security incidents must have been caused by the organisation's positive wrongful conduct if you wish to start a compensation claim. Additionally, you can only claim if you've suffered financially or psychologically as a result.

How Frequently Do Data Breaches Happen?
To show how common data breaches are, we've used the latest data from the ICO in the graph below. It shows incidents reported during the period 1st July – 30th September 2021. These figures are based on national reports rather than those for Manchester alone.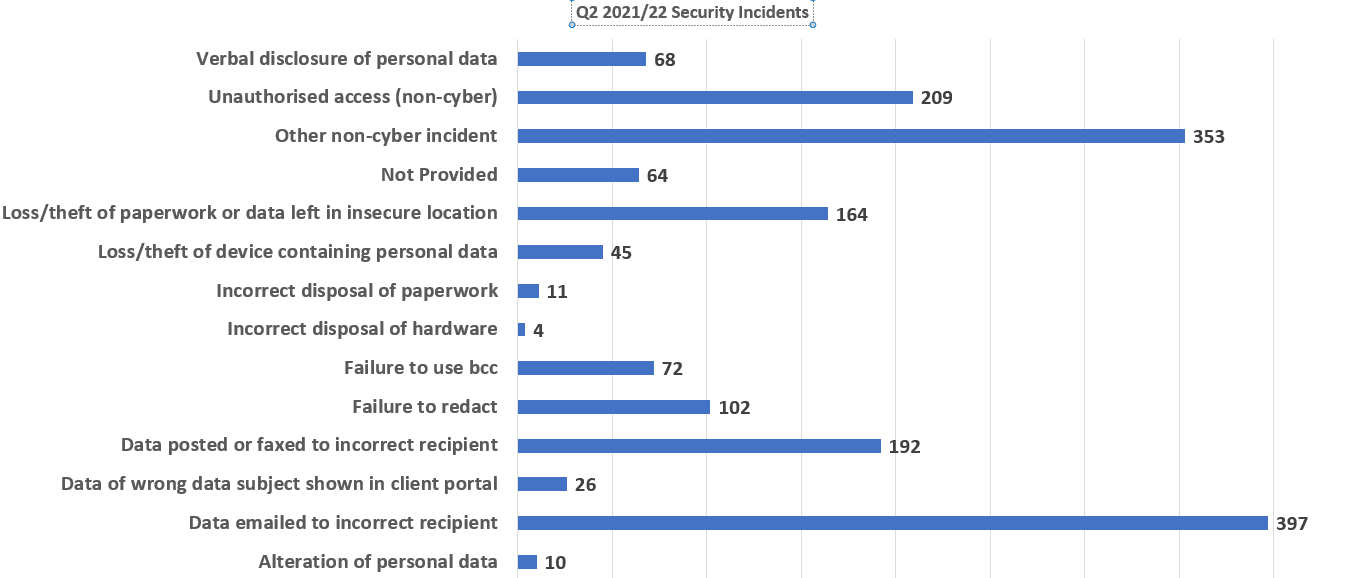 One of the categories in the graph is for unredacted personal data. We are now going to look at a data breach potentially in that category reported on a Manchester news website. The incident involved a Freedom of Information request by a resident to Trafford Council.
They had asked for anonymised survey responses relating to a planning application. As the deadline for a response was nearing, the resident chased the query. When the reply was received, it reportedly contained the voting preferences, names, addresses and emails from each respondent. As this is personally identifiable data, it should have been redacted.
Source: https://www.manchestereveningnews.co.uk/news/greater-manchester-news/data-breach-sees-council-accidentally-20960140

Do I Have To Claim With A Data Breach Solicitor?
Let's now take a look at how our data breach solicitors for Manchester claims could help. Also, let's discuss the evidence you could use to prove what happened.
Organisations have several obligations relating to personal data breaches. One is that they must contact any data subject whose rights and freedoms are at risk following a breach. This is important as it means you should have correspondence that could act as evidence if you decide to make a claim.
However, you could also seek compensation without such a letter or email. If you believe your personal information has been involved in a data breach, you could:
Complain formally to the company you believe to be responsible for failing to protect your personal data. If you don't agree with their response, you could escalate the complaint.
Ask for ICO advice. This is only possible if you have complained to the company mentioned above first. You should contact the ICO within 3 months of the last meaningful response about your complaint.
Additionally, you could contact us for free legal advice. That's because you could be compensated without the need for an ICO investigation. If your claim is taken on, your solicitor could contact the organisation on your behalf.
There isn't a set amount of time that it takes to settle data breach claims. However, if the defendant admits liability for the incident and your suffering, you could be compensated within months.

What Is The Average Data Breach Compensation Payout?
The average data breach compensation payout might not be of use to all claimants. That's because it varies since circumstances surrounding the breach are often unique.
Within the UK GDPR documentation, two types of compensation are listed. These could both be claimed for suffering caused by avoidable data breaches. They are:
Material damage. Here you would try to recover any costs or financial losses caused by the personal data breach.
Non-material damage. This is where your compensation would be based on mental harm. You could claim for a psychological injury caused, like stress, anxiety or depression. Additionally, symptoms of Post-Traumatic Stress Disorder (PTSD) could be claimed for as well.
Non-material damages are largely based on how serious your injuries are. Therefore, all claimants must have a medical assessment. This isn't something to be concerned about though as the medical professional is independent of either side. What's more, our solicitors are usually able to book a local appointment.
During your meeting, the professional would discuss how you've suffered. They might also look through your medical records. Once the meeting has ended, they'll write a report to explain your prognosis. The report may also prove that there's a connection between your psychological damage and the data breach.
To give you some idea about what compensation ranges apply, we've supplied the table below. It uses figures from the Judicial College Guidelines. The same publication is used by lawyers and insurers when determining settlement amounts.
| Type Of Injury | Level | Settlement Range | Additional Notes |
| --- | --- | --- | --- |
| PTSD | Severe (a) | £56,180 to £94,470 | Due to their potentially permanent symptoms, the claimant will not be able to work again or function at pre-trauma levels. |
| PTSD | Moderately Severe (b) | £21,730 to £56,180 | The claimant will have some chance of recovery despite significant initial problems. |
| PTSD | Moderate (c) | £7,680 to £21,730 | The claimant will have recovered almost fully. |
| Psychiatric Damage (Mental Harm) | Severe (a) | £51,460 to £108,620 | Life, work and relationships will all be affected. There will be a very poor prognosis. |
| Psychiatric Damage (Mental Harm) | Moderately Severe (b) | £17,900 to £51,460 | Although the claimant will have suffered significantly, their prognosis will be more optimistic. |
| Psychiatric Damage (Mental Harm) | Moderate (c) | £5,500 to £17,900 | There will have been a large amount of recovery and the claimant will receive a good prognosis. |
If you'd like to check if we could appoint one of our data breach solicitors for your Manchester claim, please get in touch.

Work With A No Win No Fee Data Breach Solicitor For Manchester
It's often true that potential claimants put off taking legal action because they are concerned about solicitors' fees. However, if you work with us, you needn't worry. That's because our data breach solicitors offer a No Win No Fee service.
That does mean that our solicitors need to vet potential claims before accepting them. Before taking you on as a client, a solicitor will check whether:
Your personal data has been exposed in a data breach.
The organisation you're looking to claim against was responsible.
You sustained mental harm or financial problems because of the breach.
Should your claim be accepted, a Conditional Fee Agreement (CFA) will be signed. (This is the formal term for No Win No Fee agreement.)
Your CFA would clearly explain what needs to be achieved before you pay your solicitor their fee. Within the agreement, you'll see a section on the success fee. This is what you'd pay your solicitor if you receive compensation. The success fee is a fixed percentage of your settlement that your solicitor would deduct. It covers the cost of their work but, by law, is capped to prevent overcharging so you get the majority of your compensation.
Another factor your solicitor would need to check is whether you have time to claim. That's because you could have either 1 year or 6 years for data breach claims to be started. Generally, claims against public bodies have the lower limitation period.
To check how long is left before you need to claim, please call an advisor today.
Get Help On Claiming With Data Breach Solicitors For Manchester
Thanks for reading this article about how Manchester-based solicitors and those covering the area (like our solicitors) can help with data breach claims. If you are ready to discuss your case with our advisors, you can:
You'll find some recent comments from previous clients on our reviews page.

Learn More About How Data Breach Solicitors For Manchester Could Help You
In our final section, we've added some more resources that you might find helpful.
Objecting To Data Use – Information about how to object to the use of your personal data.
Anxiety Disorders – A useful guide from UK charity Mind.
ICO Enforcement Action – This database shows what action the ICO has taken in recent months.
Manchester Metropolitan University Data Breach Claims – Advice on what you could do after data breaches by this university.
Manchester Personal Injury Solicitors – Learn how our solicitors could help you claim for an injury that wasn't your fault in Manchester.
Stress Due To A Data Breach – Advice on when you could claim for stress, anxiety and other mental harm caused by a data breach.
Thanks for visiting today to read about how data breach solicitors for Manchester claims can help.
Written by Hambridge
Edited by Victorine