£5,400 Compensation For Passenger Whiplash Claim
Whiplash Passenger Claim For Compensation
At Legal Expert, we have successfully processed numerous whiplash passenger claim cases against drivers. In this case, the claimant was a forty-year-old woman. She brought the claim in Chichester County Court against her husband. The claimant was involved in a car accident and incurred several serious injuries, including whiplash. At the time of the accident, a family member (her husband) was driving the car. They collided with another vehicle whilst driving to a family holiday. The claim was brought three years after the accident. Following the hearing, damages of £5,400 were awarded to the claimant.
How Common Are Whiplash Compensation Payouts?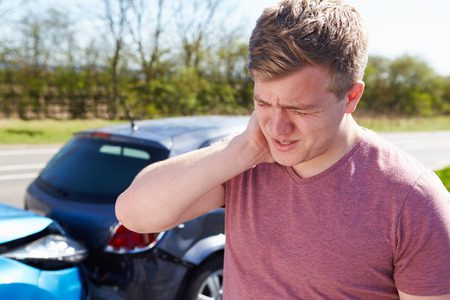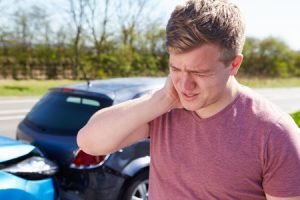 Whiplash is a very common injury for people who have been in a car accident to sustain. The UK has a high number of whiplash cases and claims. According to the Ministry of Justice, there are 2.7 million claims for damages as a result of whiplash. In the links at the bottom of the page, you can see out whiplash compensation calculator. How much is the average payout for whiplash? Currently, the average amount of compensation received is between £1,000 and £2,750.
Establishing Liability In Passenger Claim Against Driver Cases
In this whiplash passenger claim, the allegation was brought against the defendant, who was the claimants' husband. In order to establish his liability, it was alleged that he had been negligent. The claim established that the driver had failed to drive the car in a safe way, paying due care and attention to the road as well as other users. This was cited as the cause of the collision. The passenger claim against the driver, in this case, cited that the claimant had suffered injuries including whiplash injuries to the back, neck and shoulders as well as the grazes and laceration to her shin. The claim also stated that she was unable to fully enjoy her holiday due to her injuries and pain. Further, she also claimed that after returning from the family holiday, she was unable to sufficiently care for her four young children. The claim noted that the claimant had recovered from the whiplash injury within twelve months, but that the laceration had left a small, but permanent scar. Cases such as this do show that in answer to the question, 'can my passenger sue me'? The answer is yes.
What Injuries Were Sustained In This Passenger In Car Accident Settlement
The claimant (a 40-year-old woman) had been a passenger in a car which was being driven by her husband. The couple were driving on their way to a family holiday in Cornwall. The accident occurred due to her husband's failure to notice a vehicle in time, resulting in them having a serious collision.
The collision caused an impact in which the claimant was violently thrown forwards then back into her seat. The woman made the claim that this collision and being thrown caused her to sustained whiplash injuries to her back, shoulders and also to her neck. The claimant also suffered injuries caused by a gardening fork which was being stored in the car falling on her leg. This caused her to suffer a laceration as well as grazing to her skin.
At the time the claimant cleaned her lacerations and grazes with an antiseptic wipe and also took paracetamol for the pain she experienced. The couple continued their journey. Whilst on holiday several days later, she visited the local hospital where her leg was dressed. She was also prescribed an antibiotic for an infection in the wound. The wound itself did not heal as it should have and it remained infected. The woman also suffered pain in her leg and found it difficult to walk. Following the trip, she saw her own GP three times receiving prescriptions for anti-inflammatory medication and antibiotics. After six weeks, the injury to her shin had healed sufficiently, though she continued to suffer pain in her back, shoulder and neck as a result of the whiplash. This caused her to experience restricted movement and general discomfort.
The woman had four young children whom she was unable to care for in the same way due to the whiplash injuries and associated pain. She was also unable to carry out her general domestic chores. Activities such as carrying her children or carrying shopping were very painful. Her injuries and the pain also disturbed her sleep. The claimant was forced to take painkillers and use heat rubs on her back and neck. The pain in her shoulders, neck and back did begin to ease, though the most persistent pain was located on her back. Twelve months after the whiplash accident she had recovered. Though her injuries and pain had subsided and she had recovered, she was left with a scar, which was 2cm long, on her shin. The claimant located a lump on her in the area of her scar. At times, this area also became red and itchy. She also occasionally felt burning sensation. The claimant self-treated these symptoms with a combination of skin creams and paracetamol. Twenty months after the accident, the woman visited a dermatologist as the scar still felt uncomfortable. The discomfort was diagnosed to be permanent, though minor.
How Much Money Can A Passenger In A Car Accident Get?
Initially, the defendant did not admit liability. The whiplash passenger claim case was taken to a court hearing. In the case, the judge concluded that the husband, who had been driving, was responsible for the accident. They awarded a compensation settlement of £5,400 by way of a court award. The damages were split into £2,700 for the whiplash itself and £2,700 for the laceration and resulting scar.
Common Whiplash Passenger Claim Accidents
The most common causes of whiplash claims are from road traffic accidents. Whilst these can occur to passengers in cars, they can also happen to drivers. Passengers on public transport, such as buses and trains as well as taxi passengers can all also sustain whiplash injuries.
No Win No Fee Whiplash Passenger Claims
If you have suffered from whiplash as a result of someone else's driving talk to the experts at Legal Expert. No win no fee means that you won't have to pay anything upfront or whilst we are processing your claim. You also won't have to pay if your claim is unsuccessful. If successful, your fees will be claimed back from the other party, meaning you will never be out of pocket when making a claim.
Call Us For Free Advice
Talk to Legal Expert today and start your whiplash passenger claim. You can call us on 0800 073 8804 to discuss your case. You can also set out the details of your case in an email to our experts. Alternatively, please use our online chat feature.
Useful Links
Whiplash Compensation Calculator
To find out how to claim on insurance after car accident being a passenger, see our passenger whiplash guide.
How Long Does Whiplash Last
Find out details about how long a whiplash injury can last.
What Are The Symptoms Of Whiplash
Check if you have the symptoms of whiplash after an accident and start your whiplash passenger claim.
Other Useful Compensation Guides