Preston Medical Negligence Solicitors No Win No Fee Claims Guide
Medical negligence cases are amongst the most difficult compensation claims to make. Medical malpractice is a serious accusation and no medical professional or healthcare establishment wants their reputation tarnished by being found guilty of some form of medical negligence.
When you are looking for a solicitor to represent you, then you need to be sure that the solicitors covering Preston you choose have the best chance of winning your compensation claim as possible. On this page, you will find help, advice and tips for choosing medical negligence solicitors Preston residents can follow.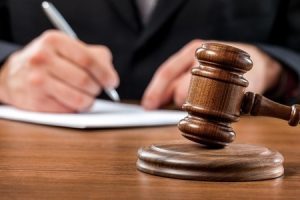 Medical negligence is a term used to describe a series of events that lead to a patient being harmed in some way. For example, a medical condition could be misdiagnosed leading to the wrong treatment being given, or a surgical procedure could go wrong causing an injury. If you have been the victim of this kind of negligence, then you will likely have a reason to claim compensation. Legal Expert can provide you with expert legal representation in the Preston area. However, if you would like to learn a little more about medical negligence and the way compensation is claimed for it before you engage a firm of solicitors, you will find plenty of information below.
How to Find Medical Compensation Lawyers
In order to have the best chance of winning your compensation case, if you want to use a local legal firm you need to find medical negligence claims solicitors who can cover claims in Preston that are familiar with the process of claiming against large establishments such as the National Health Service (NHS). When it comes to choosing clinical negligence solicitors Preston residents need to understand that all legal firms are not equal in their abilities. If you choose a legal team that has plenty of experience in winning compensation in negligence cases, you have a much higher chance of winning your case, and it is also likely they will secure you the highest amount of compensation possible.
We have produced a guide to choosing a good legal firm to help you choose a solicitor. However, you may find it much easier simply to let us here at Legal Expert arrange a solicitor for you through our claims service. We have solicitors with over 30 years' experience in winning just this kind of case.
Research Solicitors and Legal Advice Services
You might like to search for reviews of local solicitors in the Preston area to try and locate a suitable legal firm. You can ask friends, family and work colleagues their opinion of any legal firm you are considering engaging. These kinds if independent reviews and opinions are often a good way to judge the reputability of a legal firm.
Legal Expert can also provide you with a legal team that covers the Preston area, and we are happy to offer advice on how you should best proceed with a claim. Give us a call on the number at the bottom of this page for some free advice.
Do I Need to Use Local Medical Claims Lawyers?
No, you do not necessarily need to use a local legal firm to make your negligence claim. Email, Skype and web chat are all nature technologies that help you to communicate with your legal team no matter where they are. The capabilities of your legal firm is a far more important consideration than their physical location.
What Medical Negligence Claims Does Legal Expert Support?
LegalExpert.co.uk solicitors have a wealth of experience in successfully claiming medical compensation for its clients. As mentioned above, you don't need to deal with solicitors in Preston to make a compensation claim against a hospital or other healthcare establishment in Preston.
Hospital Negligence Solicitors
Making a negligence claim against a hospital will most likely involve you needing to get an expert medical opinion on the medical condition caused by the negligence. Legal Expert can arrange for a local specialist to produce this evaluation. We can assist you in claiming for compensation from the NHS and also private hospitals. Making an NHS medical negligence claim is often a long-winded process. In order to expedite the case, you should consider using an expert claims service such as the one Legal Expert offers.
Dental Negligence Lawyers
If you have suffered due to negligence or malpractice at a dental clinic, you will also be able to claim compensation for medical negligence. Dental negligence cases often involve the victim suffering from cosmetic injuries which will cause significant psychological trauma. Any claim against a dentist for such injuries will need to include a provision for mental suffering and also potentially compensation for the long-term effects the cosmetic injury will have on the life of the victim.
GP & Doctor Negligence Lawyers
Making a medical negligence claims against GP or other general healthcare professional is far from simple. It can be very hard to prove liability in these cases, due to the often informal way that session with a GP are held. You will likely be the only person in the room with the GP, meaning in some cases, it may be your word against theirs. Your choice of NHS & GP medical negligence solicitors will need to be able to leverage additional channels of evidence such as third-party medical opinions to strengthen your case. This is something that Legal Expert is proficient in doing. Contact us today to find out how we can help you in your claim against your GP.
Nursing Home Negligence Cases
Care or nursing home claims are common in the UK. Despite best intentions these understaffed and overworked establishments often let care levels slip. If you or one of your family has suffered due to lack of care in a care home, we can help you to claim the compensation you are entitled to.
Common Examples of Medical Compensation Claims
For some types of negligence cases, medical claims lawyers need specific expertise. In serious negligence cases where the compensation payout is likely to be significant in amount, it is vital that your choice of medical compensation lawyers has the skills and knowledge to win you the most compensation possible. Legal Expert lawyers are proficient in winning the kinds of complex negligence cases similar to those we detail below.
Cancer Medical Negligence Claims
If a misdiagnosis of the kind of cancer a patient has leads to the wrong treatment being given, then this could cause a delay in providing the correct type of treatment. This delay in some cases can cost the life of the patient. A compensation claim will need to be made by the dependants of the victim, and this is something Legal Expert can assist within the Preston area.
Childbirth Medical Negligence Lawyers
Quite often, negligence that occurs during childbirth can have a permanent effect on the life of the child. A situation such as restricted blood flow to the brain can cause permanent brain damage, as can badly perform surgical procedures during the birthing. The mother can also be injured through mistreatment of badly administered aesthetic. Legal Expert is experienced in pursuing childbirth medical negligence claims and can help people in the Preston area.
Medical Negligence Compensation Calculator
You could use a basic medical negligence claims calculator to find out roughly how much compensation you would receive for your negligence claim. We have also published claims figures for the Preston area below to give you a general idea of the volume of negligence pay-outs in the area. For a more accurate estimate, contact Legal Expert today.
Healthcare Provider
Claims Received
2015/16
Number of Incidents
2015/16
Payments Made
Greater Preston Clinical Commissioning Group
*
0
142,684
No Win No Fee Medical Negligence Compensation
Before you decide to use local solicitors inthe Preston area to make a negligence claim you might like to consider using the No Win No Fee claims service that Legal Expert offers. No Win No Fee means that we will begin your claims case without you having to pay anything. You don't pay us any fees whilst we are pursuing your claim, and if we fail to win your case you don't pay us anything at all. You only pay us once you receive an actual compensation pay-out. We will usually offer much better terms than other medical negligence solicitors.
Contact Legal Expert Today
Before you get in contact with local solicitors in Preston you should give Legal Expert a call on 0800 073 8804. Our claims service operates on a No Win No Fee agreement and we have over 30 years of experience in making compensation claims for medical negligence on behalf of our clients. We can also organise a home visit from one of our legal team in Preston if you would prefer some face to face advice.
Helpful Links
Here you can find information on UK patients' rights.
The UK government has also published detailed info on medical malpractice liability.
Local Preston medical centres
Fulwood Hall Hospital
Midgery Lane
Fulwood
Preston
PR2 9SZ
Tel: 01772 704111
Web: https://www.fulwoodhallhospital.co.uk/about-us
Royal Preston Hospital
Sharoe Green Lane North
Fulwood
Preston
PR2 9HT
Tel: 01772 716565
Web: https://www.lancsteachinghospitals.nhs.uk/royal-preston-profile
Sharoe Green Dental Practice
262 Sharoe Green Lane
Fulwood
Preston
PR2 9HD
Tel: 01772 718753
Web: https://www.sharoegreendentalpractice.co.uk/
Preston Road Surgery
56 Preston Road
Wembley
HA9 8LB
Tel: 020 8904 6442
Web: http://www.prestonroadsurgerywembley.co.uk/