£400,000 Sciatic Nerve Lesion Compensation Case
Legal Expert at the UK's number one resource for people who need to make a personal injury claim. We work with a panel of expert no win no fee solicitors across the country, helping people to claim the compensation they deserve after accidents, injuries, and illnesses which were not their fault. The solicitors we work with have a wealth of experience, helping people to make a personal injury claim in cases such as a sciatic nerve lesion or medical negligence compensation case.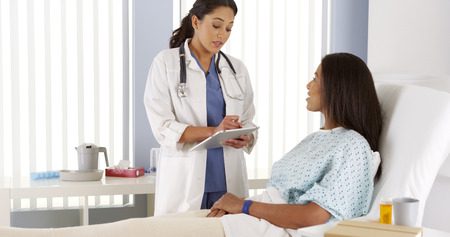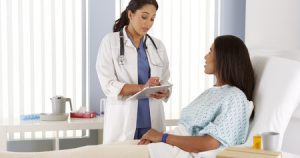 In this case study, we are looking at the case of an adolescent girl who was awarded a total of £400,000 in compensation for negligent care post-surgery. The medical negligence resulted in damage to the sciatic nerve, requiring long-term nerve lesion treatment. Between the ages of ten and thirteen, the claimant had suffered from Crohn's disease. At the age of thirteen, she underwent surgery called a 'colectomy' to better control her symptoms.
Legal Expert has helped people who have suffered from similar sciatic nerve injuries and in cases of medical negligence. You can learn more about this case study and the types of injuries sustained by reading the details of the case below.
Select A Section
What Caused The Sciatic Nerve Lesion?
The claimant had had surgery for a separate and unrelated condition. After returning from surgery to the ward she was left laying on her left side. Patients who have had the type of surgery she had, should be moved periodically to prevent bed-related injuries. The patient was left lying on the same side for around sixteen hours. This medical negligence caused the sciatic nerve injury. When the claimant regained consciousness, she tried to move about but found that her left leg was weak, numb and that she had difficulty walking on it.
Over several months the claimant underwent a number of sciatic nerve injury treatments and investigations. These included studies looking at the muscles and nerves in her leg, as well as an MRI scan to get a better internal picture. The sciatic nerve injury treatment discovered a sciatic lesion which interrupted the nerves to the legs muscles and skin.
Consequences Of The Sciatic Nerve Lesion
The sciatic nerve lesion symptoms were both serious and permanent. Despite nerve lesion treatment, the claimant was left with lasting discomfort and pain in her left leg. There was also a permanently altered sensation in the outer side of the affected foot. One of the most noticeable sciatic nerve lesion symptoms she was left with was a foot drop, leaving her unable to properly lift her foot off the ground. The growth of the foot was somewhat stunted and left two sizes smaller than the unaffected foot. t the time of the claim, the claimant was only able to walk for a few minutes at a time and could not participate in physical activities. She also found it difficult to navigate stairs.
As the claimant was an adolescent the sciatic nerve lesion symptoms affected her social development and left her feeling self-conscious about her new disability. The claimant became somewhat socially withdrawn and more isolated after the injury. The claimant also missed two years of education at school and college. Overall she was left with an adjustment disorder.
The Sciatic Nerve Lesion Injury Claim And Settlement Award
Solicitors for the claimant alleged that the sciatic nerve causes were medical negligence on the part of the nursing staff. In the allegation, they showed that the sciatic nerve causes were due to what is called a pressure palsy of the sciatic nerve. This happened as the claimant was left in the same position in bed for sixteen hours. Nursing staff should have changed her position during this time, and it was alleged that it was negligent not to have done so. The defendant denied the allegation and countered that the sciatic nerve injury symptoms were connected to medication the claimant was prescribed.
After negotiation between solicitors for the defendant and claimant, the settlement for the sciatic nerve injury was eventually settled at £400,000. The claimant used the money to help live a more independent life and to cope with her sciatic nerve lesion injury.
No Win No Fee Medical Negligence Claims
If you have a valid sciatic nerve lesion claim, you may be able to work with one of our No Win No Fee solicitors. Our team offer a kind of No Win No Fee arrangement known as a Conditional Fee Agreement (CFA), which allows you to access their services without paying any upfront or ongoing fees.
Under this kind of agreement, you only pay a fee for your solicitor's work if your claim succeeds. This success fee is taken directly from your compensation as a small, legally-capped percentage. However, if your claim succeeds, then you do not pay a fee to your solicitor for their work. 
To learn more about claiming for a sciatic nerve injury with the help of one of our personal injury compensation solicitors, contact our team of advisors today.
How Legal Expert Can Help You
Legal Expert work with experienced personal injury solicitors from across the country, helping people who have suffered injuries such as a sciatic nerve injury as well as in cases of medical negligence. If you, a friend or loved one has suffered an injury as a result of medical negligence, contact the specialist team at Legal Expert to find out how we can help claim the damages you or they are owed.
You can contact us about your case by emailing us at info@legalexpert.co.uk or by using our online chat facility. Our dedicated staff are also on hand seven days a week to take your calls on 0800 073 8804.
Useful Links