The Department For Transport Accident At Work Claims Guide
The Department for Transport are responsible for the English transport network which, as you can imagine is a huge task. The Department for Transport or the DfT as we may refer to throughout the article has six main strategic objects. They support a stronger more productive economy, helping to connect people, ensure that journeys that people undertake are safe and reliable and the modern modes of transport are used. They realise that transport no matter what form should be safe and secure and needs to be sustainable. Ensuring transport stays up to date and remains prosperous outside the EU. Keeping efficiency and productivity an important factor within the overall department.
In this guide we are concentrating on accidents that could possible happen within the DfT and how employees could potentially make an accident at work claim. Legal Expert offer no win no fee personal injury claims for those who've suffered an accident at work, which wasn't their fault.
If you are ready to begin your claim today, please call us on 0800 073 8804 and one of our advisors will begin the process with you.
If you want to know a bit more first, then please carry on reading.
Select A Section
A Guide To A Workplace Accident Claim Working For The Department For Transport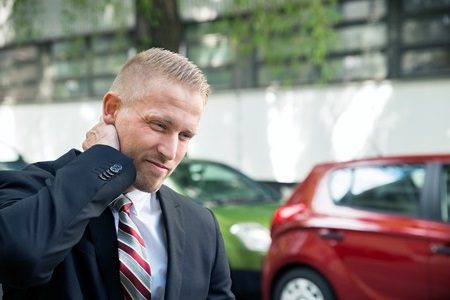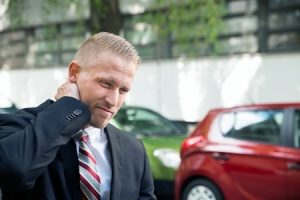 The Department for Transport are a large employer in England with over 18,000 staff.   They are responsible for the transport network in England.
As an employer, the DfT have a duty of care towards their staff in the same way as any other employer.  If an employee is injured or made ill due to a breach in the Duty of Care that is owed to them they may have a basis for an accident at work claim.
This guide aims to help you understand whether you could make a claim or not.  It will cover the types of accident that may happen, how to determine liability for the accident and what to do following an accident.
It will also cover how we can help with a no win no fee agreement as well as the amounts of compensation some injuries could possibly be awarded.
Once you've read this guide, if you're still unsure whether you can claim or not, please call us and we'll provide free legal advice on your next steps.

What Is An Accident At Work At The Department For Transport?
Some accidents at work are unpreventable and, in these cases, an employer couldn't be held liable. This would mean claiming compensation wouldn't be possible.
If the employer could've done something to prevent the accident from occurring though, this would mean your injury was avoidable which could in turn lead to a compensation claim. In this guide we will illustrate using examples of types of accidents that may possibly occur within the office environment of the DfT.
When you hire a personal injury lawyer, they'll want to be able to prove the following:
That the defendant (employer) owed the claimant a duty of care;
That they breached the duty of care (with some sort of negligence);
And that the claimant was injured because of the breach.
As an employer, under health and safety regulations, the Department for Transport has a duty of care to all employees.  Therefore, if an accident happens, you would then need to prove that the accident was caused due to a breach in the Duty of Care which resulted in your injury. 
Eligibility For Benefits Through The Civil Service Pensions Injury Benefits Scheme
A benefit of the Public and Commercial Services Union (or PCS) is a scheme known as the Civil Service Injury Benefit Scheme.
It is a benefit that is paid to help staff who are losing some of their salary while away from work following an injury caused by their employment. It is a no-fault scheme which means, even if you're eligible for the benefit, it doesn't automatically mean you'll be eligible for compensation through a personal injury claim.
If you do go on to make a claim against the Department for Transport, and compensation is awarded, then PCS rules dictate that you have to pay back any benefit they have awarded you.
If you've had an accident at work, and feel you might be eligible for compensation, please speak with one of our advisors for further information.

Examples Of Workplace Accidents
Here are 5 examples of types of accidents that could potentially occur in office-based work environments;
Slips, trips and falls – these could happen just about anywhere within the office.
Manual handling and lifting related accidents – which could even occur when lifting lighter objects.
Repetitive Strain Injuries (RSI) and other strain related injuries.
Objects falling onto somebody – either from defected storage shelving or objects stored incorrectly.
Accident caused while working at a desk (such as muscle strain because of an inadequate chair).
As much of the work the DfT carry out is in office based environments the accidents we are going to discuss in more detail are potential accidents that could happen within an office.

I Had A Slip Or Fall At Work, Could I Claim Compensation?
There are cases where an employer could potentially be held liable for a slip, trip or fall that has happened at work which has lead to an employee being injured. Examples of negligent hazards could include:
Where flooring is damaged and hasn't been repaired including carpets or floor tiles which have become loose causing an employee to trip and injure themselves.
Loose electrical or computer wires that are spread across the floor not secured causing a trip hazard which may lead to an injury.
If a floor is wet because of a spillage or cleaning and isn't cleaned up quickly or no warning signs are used to warn employees of the specific slipping hazard.
When walkways and pathways are cluttered or blocked with stock, stationary or other items and there is poor lighting so tripping hazards are not visible. .
If you feel that you slip trip or fall was caused due to the negligence of your employer and your injury could have been avoided if the necessary procedures had been followed call Legal Expert today.

Could I Claim Compensation For Repetitive Strain Injuries At Work?
RSI injury is a broad term that is used for those or are suffering from pain due to straining the muscles, nerves and tendons as a result of over use and repetitive movement. Such injuries could be more common in different types of employments. Employers almost certainly will be aware if employees may be at risk of developing repetitive strain injuries. It is vital that where possible employers should try to prevent such injuries as they have a duty of care to their staff.
Possible steps that could be taken to prevent RSI include;
Make sure that your desk equipment is set for your specific needs .
Taking regular breaks.
Rotating staff responsibilities to stop them completing the same task over and over again.
By assessing an employee's workstation, keyboard and mouse could be adjusted to suit posture or preference.
If you are of the opinion that the repetitive strain injury you are suffering with could have been prevented why not call us and we can tell you if you may have a case for RSI at work.

Workplace Manual Handling, Lifting And Carrying Accidents
You may not associate manual handling injuries with office based environments, but it is vital that all employees who are expected to carry, lift. move, push etc items are manual handling trained to prevent any injury that could possibly happen.
An employer should provide training on correct lifting procedures and, where necessary, provide lifting aids to make the task easier if the items are heavy or bulky.
If you think that your lifting accident could've been avoided, please contact us to discuss making an accident claim.

Could I Claim Compensation For Injuries Caused By Falling Objects?
In an office environment there may be lots of items stored on shelves such as stationary, archived documents or files. If an item was to fall on an employee and cause an injury, because it had been stored incorrectly, the shelf had been over-stacked, the racking was damaged it may be possible that compensation could be sought for their injuries.
Examples of falling objects causing potential negligent accidents:
When the shelving is inadequate for the types of load being stored.
If items are over stacked causing items to fall.
When the items fall because the shelving has been damaged and not repaired or replaced.
And if items are stored in places not designed for storage such as on top of filing cabinets or cupboards and fall or slip off.
If something has injured you by falling from height in your office, please speak one of our advisors so we can assess your case.

What Legal Duties Does My Employer Have To Ensure Health And Safety
All employers in the UK, including the Department for Transport have a duty of care to protect their staff while at work. Under the Health and Safety at Work Act 1974, employers should:
Securing the safety, health and welfare of all employees and contractors.
Ensuring so far as can be that safety is first and risks are absent when handling articles and substances.
Train all staff properly and re-fresh training at appropriate intervals.
Provide the correct safety equipment.
That a work place as far as it can be is safe and hygienic to work in.
Ensure that a working environment is maintained so it is safe and without risks.
I Had A Workplace Accident, What Are My Rights To Claim Compensation?
Following any accident at work you are entitled to begin a compensation claim if the accident that you were involved and lead to an injury was caused due to negligence. You have to make the claim within 3 years of the accident happening, or 3 years from when you found out about your injuries or diagnosis.
Employers are not allowed to discipline you, or treat you differently, for making a compensation claim, so long as it is honest.  Therefore, you shouldn't be put off from claiming the compensation that you might be entitled to.

I Was Injured In A Workplace Accident Working For The Department For Transport, What Should I Do?
Following an accident in your office, there are a number of things you might consider doing.  These steps will help if you decide to begin a compensation claim at a later date. The steps we recommend include:
Visit a doctor or A&E for medical assessment and treatment. Any injuries and treatment you receive will be recorded in medical records.  A solicitor can use these records as supporting evidence.
Report your accident to a supervisor or your manager. Under employment rules in the UK, they are obliged to record the accident in a report book.  You can use copies of the report as further evidence.
Another good strategy is to photograph the scene of the accident. This should be done as soon as possible following your accident and before anything is removed from the scene.
Ask any witnesses to your accident to write down what they saw. Ask for their contact details as well.
Write down a summary of what happened yourself as its quite easy to forget details later on. Include date, time and location in the summary.
Begin keeping receipts as evidence of any financial losses.
These steps will ensure your personal injury solicitor has a firm basis for a claim if they decide to take your case on.  As discussed earlier, due to time limits for claiming, you should present this evidence to a solicitor as soon as possible after your accident.

Costs And Losses You Could Be Compensated For
Many people have seen compensation amounts on the Internet that are paid out for different injuries.   This though is only one part of a claim.  A personal injury solicitor can use a number of 'Heads of Loss' to ensure their client is fully compensated following an accident.   The different losses that can be included in your claim include:
General Damages: This is the compensation that is paid to compensate you for the suffering and pain your injuries caused. Your solicitor will use medical records or medical assessments to identify how severe your injuries were.  This aims to ensure you receive the correct level of general damages.
Medical Expenses: If you have to pay out for any medical treatment, prescriptions or over the counter medicines, your solicitor could include these costs in the claim.
Travel Costs: Following an accident, you can accrue costs due to travelling to doctor's appointments, physio sessions, solicitor appointments and a number of other relevant meetings.  If this happens, your solicitor may be able to claim the costs back.
Any Loss of Income: When you're injured at work, you may need time off to recover or to attend medical appointments. If you lose any income because of this, your claim could include the lost earnings.  For serious cases where you are likely to need ongoing medical care or your injuries prevent you from completing the same tasks, you may need to claim for future lost earnings as well.
Your solicitor will build up the claim by asking you how the accident and injuries have affected you.  It's important to provide as much information as possible because, if you agree to settle a compensation claim, you can't ask for further compensation in the future, even if it is a valid request.

Personal Injury Claim Calculator
One of the main parts of a claim, as listed above, is General Damages.   This is paid for the pain and suffering caused by your injuries.  As you'll see from the table below, each injury has a severity range associated with it.  The defendant's solicitor may try to contest how serious your injury was to reduce the compensation paid, which is why it's important to use a specialist personal injury solicitor that can counter any objections to your claim.
To help you calculate what compensation you might be entitled to, please refer to this table:
| Accident Type | Amounts | Injury Information |
| --- | --- | --- |
| Moderately Severe Psychiatric Injury | £16,720 to £48,080 | Significant issues with a person being able to cope with life, work and education, possible future issues. Cases of work related stress that results in long term or permanent disability preventing a return to work. |
| Less Severe Psychiatric Injury | £1,350 to £5,130 | The length of the disability is key here and how much daily life and sleep is disturbed. Cases falling specifically short of a diagnosis. |
| Moderate PTSD | £7,170 to £20,290 | The brackets include a person who will largely recover from Post Traumatic Stress Disorder and any lasting effects will not be particularly disabling. |
| Less Severe PTSD | £3,460 to £7,170 | Only minor symptoms persist and a full recovery will be made in one to two years. |
| Minor Neck Injuries | Up to £2,150 | All symptoms will recover within three months. |
| Minor Back Injury | £6,920 to £10,970 | A full recovery or a recover with nuisance symptoms without surgery will take place in two to five years. |
| Less Severe Arm Injury. | £16,830 to £34,340 | A significant degree of disability is present but a large amount of recovery is achievable. |
| Work-Related Upper Limb Disorders | £7,580 to £9,430 | Injuries such as carpal tunnel, constriction with the nerves in the wrist and issues with surrounding tissue that makes a full recovery within three years. |
| Minor Hip Issues | Up to £3,460 | Minor soft tissue injuries with a full recovery expected. |
| Leg Fractures | Up to £10,380 | Simple fractures to the tibia and fibula or possibly soft tissue injuries. |
| Moderate Achilles Tendon Injury | £11,040 to £18,480 | Partial rupture or significant damage to the tendon. The different levels will be awarded in regards to disability, length of injury, function and ongoing pain. |
If you can't see your particular injury, we can still help you.  This table is just a small sample of injuries that are possible.  Please contact one of our friendly advisors for an estimated compensation amount that you could receive.

No Win No Fee Accident At Work Claims Against The Department For Transport
You may have heard of no win no fee agreements when researching personal injury claims but how do they really work?
Usually, when you hire a solicitor, you have 2 choices of how to pay them for their services:
Use a no win no fee solicitor; You don't actually send a no win no fee solicitor any funds. You don't pay them up front and you only have to pay them if they win the case.  This is because, when you sign a no win no fee agreement, you agree to a 'Success Fee' being deducted from your compensation.  When a case is successful, the solicitor retains their success fee (a maximum of 25%) and sends the rest to you.  If they lose, you don't have to pay them at anything for their service.
Pay a solicitor an hourly rate; You will pay the solicitor up front, or in stages, for their service. They'll advise you of their total fee or their hourly rate for taking on your case.  If they win the case, you will receive 100% of the compensation as you've already paid them but, if they lose the case, you still have to pay them for their service.
Feedback from previous clients tells us that, if no win no fee agreements weren't available, then they wouldn't be able to afford, or to risk, the legal fees associated with a claim.  This is why, for all claims we take on, we work on a no win no fee basis.

How To Contact Our Team
Having read all of the information in this guide, we hope you're ready to begin a claim with Legal Expert.  If so, we can be contacted in any of these ways:
Speak with one of our advisors by calling 0800 073 8804
Send a message, with details of your claim, to info@legalexpert.co.uk
Use the live chat feature, available on any page of this site, to speak with an advisor, 7 days a week.
Or, fill in a simple online form to begin the claims process.
Once you get in touch, we'll offer a free initial consultation.  This is where we listen to the details of your accident, the injuries sustained and how they've impacted you physically, psychologically and financially.  If we think you've got a good chance of claiming compensation, we'll estimate how much we think you could be awarded.
Following the consultation, we'll offer you a no win no fee agreement.  When you're happy, we'll begin the claim for you.

Where Else You Can Find Help
Thanks for taking the time to read this guide. For your information we've added some more useful guides here.   If you need any more information, you'll find loads of useful and relevant articles within this site.
Health and Safety At Work – A collection of government articles about health and safety in the workplace.
Office Based Health and Safety – Advice from the Health and Safety Executive about safety in office locations.
Accident at Work Claims – This guide covers all accident at work claims.
Office Accident Claims – Another more generic look at accidents at work claims for office based employees.
Manual Handling Accident Claims – This is another of our guides covering the injuries and compensation amounts for manual lifting related accidents.
Other Guides That May Help
Edited By Melissa.