A Guide To Firefighter Accident At Work Claims – How Much Compensation Can I Claim?
Do I Have A Firefighter Injury Claim?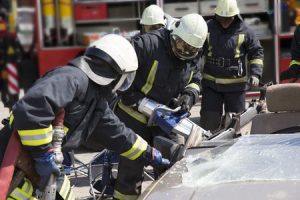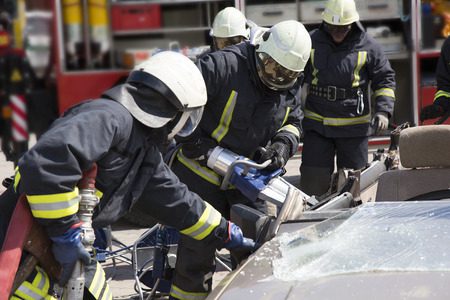 At Legal Expert, we can help current and former firefighters who have been injured whilst at work, on training or in the line of duty to make firefighter accident at work claims for the compensation that they deserve.
We are experts in the legal world and can help claimants from across the country to make a no win no fee claim for a firefighter injury. Whilst firefighters can expect to face a wide variety of risks as part of their job, these risks which are associated with their duties need to be appropriately assessed and managed. This is to ensure that firefighters and other emergency service personnel are not exposed to unnecessary risk or injury. Firefighters and members of the Fire Brigades Union can make firefighter accident at work claims for incidents, accidents and injuries which were not their fault, i.e., where another party is liable for the accident. Due to the potentially dangerous work environment, as well as the extreme stresses of the job, firefighter injuries can be physical, emotional and psychological. The expert legal solicitors we work with across the country can help firefighters get the help and compensation they are entitled to.
In this guide, we will provide readers with information and advice on some of the leading causes of accidents suffered by firefighters in the UK, as well as the types of injuries firefighters may suffer. We will also advise firefighters on how to claim the compensation they deserve.
Select A Section
A Guide To Firefighter Accident At Work Claims
Across the country, firefighters and UK Fire and Rescue Service Personnel face a wide range of hazards on a daily basis as they carry out their highly important role. Each day members of the Fire Brigade Union risk personal injury as well as their lives in the course of their duties, saving as many as 38,000 lives per year, or 105 per day across the UK. For each victim who dies in a fire, a further ten are saved by firefighters who are putting themselves in harm's way. The General Secretary of the Fire Brigades Union, Matt Wrack said of firefighters;
The risks faced by our communities mean that we need firefighters more than ever… They train and prepare every day for a whole range of incidents they may have to face and they do not simply wait for emergencies – they work systematically to stop fires and other emergencies from happening.
At the same time, firefighter injury claims have somewhat decreased over the past few decades. In the year 2013/14, figures showed that 3,146 firefighters were injured either on operations, training exercises or routine activities in England. In the following 12 months to March 2015, the total number of firefighters injured (and possible entitled to make firefighter injury claims) fell to 2,627. In the ten years to 2013, 14 firefighters suffered fatal injuries. Whilst the number of fatalities has slightly risen, the past decade has seen a downward trend for firefighter injuries.
Firefighter accident at work claims can vary in severity as well as the nature of the injuries and accidents. As with many types of accident at work claims, they can vary widely. In this guide, we will some of the most common as well as the most severe injuries firefighters can sustain at work.
Causes of Firefighter Accident At Work Claims
The Government has collated information and produced statistics on the leading causes and type of firefighter accidents and injuries, including those sustained on duty, as well as firefighter training injuries and firefighter burn injuries amongst others. According to figures from 2008, the majority of firefighter injuries, 45%, were physical injuries caused by fires. Currently, the UK does not produce a comprehensive list of injuries to firefighters, their causes and the main or major injury types which firefighters face in the line of duty, whilst on training or whilst carrying out routine tasks.
Looking at data from other countries, we can see that causes can include physical injuries in a fire, such as burns, crashes, structural collapses and falling are some of the main injury types. However, causes of injuries can also include being lost inside a building, overexertion, and stress, as well as smoke inhalation and exposure to fumes. No matter the cause of firefighter accident at work injury claims, the dedicated legal expert solicitors we work with across the UK are able to help firefighters and their families get the compensation they could be entitled to.
Types of Firefighter Injury Claims
Firefighter accident at work claims can include everything from injuries suffered during routine activities, training exercises, and operational incidents. They can also include incidents involving fire service vehicles. Firefighter accident at work claims and injuries can be caused by things such as inadequate training in operations or the use of equipment, training accidents, Personal Protective Equipment (PPE) failures or even road traffic accidents. Falling from a height can also be a hazard to firefighters.
Firefighter accident at work claims can include:
Injury claims for minor injuries, such as sprains, strains, and scalds as well as minor burns.
Chronic workplace injuries, such as repetitive strain injuries or injuries to the neck, spine, back or whiplash from vehicle injuries.
Serious injuries in the workplace such as crush injuries, fractures, and scarring as well as lacerations and impairments to hearing or sight.
Industrial disease claims, such as those caused by asbestos and other toxicants.
Life changing or catastrophic injuries, such as to the head, brain or injuries resulting in amputation or paraplegia.
Psychological injuries in the workplace, such as stress, post-traumatic stress disorder (PTSD) or other mental health conditions.
Assaults against fire service personnel on or off duty.
Claims For Firefighter Training Injuries
Firefighter training injuries and those sustained whilst carrying out routine activities account for more injuries than those sustained when attending incidents or on operations. Fire service training exercises are designed to be as close to real-life scenarios as possible. These account for around 32.5% of all firefighter injuries. Firefighter training injuries can be caused by insufficient planning or preparation, or a failure to carry out the necessary risk assessments. Failures in these will lead to the exercise not being carried out in a safe way.
Approximately 23% of firefighter injuries we incurred whilst carrying out routine activities. These can be caused by spillages, slips, trips, and falls or poor maintenance of fire service premises. 48 people who suffered firefighter training injuries (or those on routine operations) were classed by RIDDOR (Reporting of Injuries, Disease and Dangerous Occurrences Regulations) as a major injury.
Firefighter Injury Claims For Operational Incidents
Firefighter accident at work claims can also include claims for injuries sustained on operational incidents. In the year 2014/15, firefighters across the country suffered 1,037 injuries in the line of duty (those sustained on fire and rescue operations). 15% of these occurred whilst attending road traffic accidents, the bulk of the rest (72%) were sustained at the scene of a fire. These injuries can be caused by hazardous, chemicals, structural failures as well as injuries from the fire itself. Fire service departments have a duty of care to provide all the correct PPE to reduce the risks faced by firefighters. These include helmets, masks to prevent injury from sparks in the fire, heat-resistant clothing, and gloves as well as protection from harmful chemicals and safety boots.
Firefighters on operations should also have the correct (RPE) respiratory protective equipment. This is designed to prevent firefighters from breathing harmful or toxic substances. RPE equipment is also used in oxygen-deficient atmospheres when other measures are not sufficient or possible. Failure to provide the right PPE for incidents as well as negligence in the matters can lead to firefighter injuries. Firefighters injured as a result of this negligence could be entitled to make a firefighter accident at work claim.
In recent years better situational awareness coupled with enhanced training has pushed down firefighter injuries. However, the Fire and Rescue Authority still has a duty of care to ensure that all fire service personnel are fully trained and competent as well as have all the equipment they need to carry out their duties safely.
Firefighter Fatal Injury Claims
In firefighter fatal injury claims cases, the dependants of a firefighter (such as a spouse, children or other dependants) are entitled to make a compensation claim. The dependants are able to make a claim when it can be shown that the employer or another party is liable (such as negligence). Dependants of a firefighter who have died as a result of work-related diseases or exposure to substances, such as asbestos, can claim compensation. A claim can even be made if the industrial disease or exposure is discovered after the persons' death, i.e. post-mortem.
Firefighter Burn Injury Claims
Across the country, firefighter burn injuries only affect a relatively small number of firefighters per year. Firefighter burn injuries, as reported to the Fire and Rescue Incident Recording System, using data supplied to the Department by the Fire and Rescue Authorities, show a trend for these injuries decreasing each year. Firefighter burn injuries statistics indicate that in 2011/12 there were just 8 firefighter burn injuries. Previous statistics include 2009/10 where 21 firefighters suffered burn injuries. These injuries can also include firefighter steam burns. Claimants looking to make firefighter burn injury claims should contact the specialists at Legal Expert today. Our experts can provide advice on burn injury settlement amounts.
Firefighter PTSD Compensation
Post Traumatic Stress Disorder (PTSD) is, in essence, a memory filing error which is caused by a traumatic event. PTSD can affect anyone who has been exposed to some kind of traumatic event. The major characteristic of a traumatic event leading to a PTSD is the events capacity to provoke helplessness, fear or horror in a person. The event could be one where there is the threat of an injury or even death. It can affect anyone. Traumatic events can affect firefighters in the UK, with one-in-five firefighters suffering PTSD. Traumatic events can include; serious accidents, violent personal assaults – such as an attack, man-made disasters or terrorist incidents. All of these are situations which a firefighter might face on operations, when carrying out other duties or during realistic training scenarios.
Can Firefighters Claim For Injuries In The Line Of Duty?
One question asked by firefighters of solicitors is whether or not a firefighter can bring a claim against another party for an injury suffered in the course of their duty? Firefighters accident at work claims can be brought against an employer if a firefighter has sustained injuries whilst at work. This means they whether the firefighter was carrying out their duties, on training or an incident they are entitled to make a claim.
Firefighter claims will not always be brought against the fire service. Firefighters who sustain injuries whilst attending road traffic accidents, such as vehicle crashes, could be entitled to make a compensation against the insurers of the driver who was responsible for the crash. Similarly, if a fire engine or other fire service vehicle is involved in a road traffic accident with a third party, and the accident was the fault of the other driver, the fire services driver and passengers may be able to bring a personal injury claim against the insurers of the driver responsible for the crash. Where an injury was sustained as a result of a fire that was caused by negligence, firefighters may be able to bring a claim against the insurers of the owner/ occupier.
Accidents And Incidents Involving Fire Service Vehicles
Accidents and incidents involving fire service vehicles across the UK can cause injuries to fire service personnel. In 2014/15 there were a total of 2,776 incidents involving vehicles of the fire and rescue service, such as fire engines as well as smaller cars and vans. The majority of these accidents only caused damage to the vehicles themselves. Of these accidents, 104 fire service personnel and 27 non-service workers were injured. More than half of the injuries suffered occurred when the vehicle was not responding to an emergency, i.e. when they are travelling between non-emergency locations or returning from an emergency.
What Is The Firefighters Compensation Scheme?
The firefighters' compensation scheme is an initiative to cover and provide compensation for injuries suffered by firefighters. The following people are covered in some way by the scheme, full and part-time regular firefighters as well as volunteer firefighters, those firefighters who are carrying out their regular duties, certain other employees of the fire and rescue services, surviving dependents (such as a spouse). Cover provided under the firefighters' compensation scheme is also provided for those called up for reserve forces service.
What Role Does The Fire Brigades Union Have?
The Fire Brigades Union acts as a union body to represent an protect the interests of firefighters across the country. They can provide advice and representation to firefighters who have been injured in the UK, whether in the line of duty or through a disease. They will offer injured firefighters or the dependents of firefighters who suffered a fatal injury advice and support after an injury. Their website provides a variety of resources for firefighters and can even help firefighters with post-traumatic stress disorders as well as other firefighters mental health issues. They can help you to calculate the amount of and prove your loss of earnings.
How Much Compensation Can I Claim For A Firefighter Injury?
Before we have fully assessed your claim, it can be difficult for our experts to give you an accurate estimate for how much your firefighter injury claim could be worth, or to give you a more precise figure for what special damages you may be entitled to. All compensation claims can be made up of two different parts, general damages and special damages.
General damages are paid out based on the injury itself. They vary with the amount of pain and suffering a person has suffered. If a person has lost the amenity or function of part of their body the amount of general damages awarded could be greater. The exact amount of general damages will take into account the severity of the injury as well as how long it may take the person to fully recover, or indeed whether this is possible.
Special damages support a claimant with financial costs. These could be to cover medical expenses as well as general out-of-pocket expenses. Such expenses can include the cost of physiotherapy, travel expenses to medical appointments, damages to personal property and loss of earnings incurred. In more serious cases they can include the cost of future care and the loss of your salary in the future, as well as the loss of things such as pension contributions. Special damages can also include any necessary alteration costs for your home or vehicle.
| Injury | Severity | Amount | Notes |
| --- | --- | --- | --- |
| Burns | Minor burn injury | £1,000 - £2,989 | Minor burns or scalds to the body which are minor and only affect a small area. |
| Burns | Moderate burn injury | £2,898 - £19,250 | Moderate burn injuries include small areas exposed to medium areas. However, burns may leave prominent (and permanent) scarring. |
| Burns | Severe burn injury | £19,250 - £79,500 | Generally includes 3rd degree burns. |
| Burns | Minor scarring payout | £1,750 -£5,700 | Burns leaving visible scarring or several smaller scars which are only just noticeable. |
| Burns | Visible scarring | £5,700 - £16,550 | Leaving a noticeable scar on the back, leg or arm. |
| Chemical burns | Very Serious (i) | In the region of £307,000 | Loss of sight, resulting in a complete loss of both vision and hearing. |
| Chemical burns | Very Serious (ii) | In the region of £204,250 | Loss of sight leaving claimant completely blind in both eyes. |
| Post Traumatic Stress Disorder | Severe | £47,000 - £81,000 | Post Traumatic Stress Disorder award payments can be higher than this if special damages are also included. |
| Post Traumatic Stress Disorder | Serious | £18,000 - £47,000 | Whilst these are more serious PTSD cases, they are ones where the case is not severe enough to warrant the maximum payout. |
| Post Traumatic Stress Disorder | Moderate | £5,500 - £18,000 | Claimants suffering from 'medium or moderate' levels of PTSD can generally make a "full" recovery and within a shorter time period. |
| Post Traumatic Stress Disorder | Mild | £3,100 - £5,000 | More mild cases of PTSD may only show certain or partial symptoms of the disorder. These will often only display in very mild forms and not all at the same time. |
| Neck Injuries | Minor | £3,300 - £6,000 | Minor neck injuries from which the claimant will recover in less than two years. |
| Back Injuries | Severe | £29,475 - £53,000 | Back injuries may include soft tissue damage, leading to long-term chronic conditions. |
| Leg Injuries | Moderate | £6,925 - £10,700 | Leg fractures which are more moderate cases. There is no lasting damage. |
| Knee Injuries | Serious | £53,000 - £73,125 | Including knee injuries where the claimant will develop osteoarthritis in later life. |
All employers have a duty of care to ensure that workplaces are safe and that working practices are also safely carried out. They should employ regular health and safety checks on working premises, as well as equipment. These should be correctly maintained and managed, whilst staff should be correctly supervised and trained. However, it is the employers or in the case fire service who will settle the claim. In certain cases, it could also be a third party insurance company. Assaults on firefighters will be settled by the Criminal Injuries Compensation Scheme.
How To Make A Firefighter Accident At Work Claim
Making a firefighter accident at work claim for compensation after a work injury may not be an easy process without a dedicated and professional team of solicitors to offer help and guidance. Even if your accident or resulting injuries were not too serious, or if you were not in a great deal of pain as a result, the claims process can still take a long time to complete. The professional personal injury solicitors we work with at Legal Expert will try to make the process as smooth and easy as is possible for you
The first step of your firefighter claim or any personal injury claims process is getting the best legal advice you can. At Legal Expert, our specialist solicitors are here seven days a week to help start your claim and are ready to work together on a no win no fee basis. We will start by offering you a no obligation advice consultation. In this, we will advise you on how to move forward with your claim, walking you through your claims case and starting the process of establishing the liability of the part the claim will be made against. We may ask questions such as where and when the injury occurred, the circumstances surrounding the accident and whether or not you have already gathered any evidence. We may also ask if you have had any financial losses or costs as a result of the accident and injury. Once this is established, our experts will be able to offer you a no win no fee agreement and formally start working on your case.
No Win No Fee Firefighter Injury Claim
If you have had an accident as a firefighter and are looking to get the compensation that you deserve, making a compensation claim on your own can be a daunting task. Making a claim can be time-consuming if done by yourself, it can also be costly to do using a traditional solicitor. Without the right kind of help, the claims process can be expensive and complicated. For people who are already facing some financial hardship, the added costs of hiring a solicitor can make a claim too costly to do. We offer our clients what is called a Conditional Fee Agreement, or a no win no fee contract. Our panel of solicitors won't ask for any fees upfront or during your claim. Whilst the solicitors we work with are recovering the compensation you are owed, you won't have to pay any ongoing costs.
If your case is not successful, the no win no fee agreement will make it clear that you are not liable to pay any solicitors fees. In the event of a win, the solicitors fee will be deducted from the claim. The agreement will detail the amount which will be paid to the solicitors. Typically this will be a percentage of the award. By law, the fees can not be more than 25% of the total award. Talk to Legal Expert today to start your personal injury claim using our no win no fee services.
Why Choose Legal Expert For Your Personal Injury Claim?
At Legal Expert, our panel of personal injury solicitors understand the effects a traumatic accident can have on firefighters. Our experts believe in putting our clients and their families first, working to get the best possible claims awards for them. Our initial advice and consultation is made for free by phone or online chat. We will be able to work with you on a no win no fee basis, so you never have to worry about legal fees. The dedicated and professional personal injury solicitors we work with will ensure that you understand each stage of the claims process. We will handle everything for you along the way, so you don't have to worry. The legal expert solicitors we work with have a track record in successfully winning compensation claims for clients.
Contact Us Today
Talk to the specialists at Legal Expert today. Our team will start working on your claim straight away. You can fill in the contact form on this page, use our chat feature or drop us an email. The easiest way to get in touch is to call on 0800 073 8804.
Useful Links
Chemical Burn Injury Compensation
Find out more about getting compensation for chemical burns
Post Traumatic Stress Disorder Claims
Advice and help for getting the compensation you deserve from post-traumatic stress disorder claims.