St Albans Car Accident Claims Solicitors – View Our No Win No Fee Claims Guide
A Guide To St Albans Car Accident Claims
Do you need a St Albans car accident claims solicitor with the knowledge and experience to help you claim compensation for a car or other type of road traffic accident in St Albans or the surrounding areas? At Legal Expert have specialist car accident solicitors. Whilst they might not be based in St Albans, close to the are, or close to your, the car accident claims solicitors we can provide you with will be able to handle your claim in an expert way.
In the UK there is a wealth of legislation designed to protect claimants, such as yourself, who need to make car crash claims. Car accident claims can involve a variety of injury types, and in some cases you might not even be aware of your injuries at the time of your initial accident. This is why the personal injury claims time limit of three years does not begin until the point that you discover your injury or illness.
At Legal Expert, our team can help answer any questions you may have such as "how much is the average settlement for a car accident" or how do you make a successful claim. In the rest of our guide to claims for car accidents in St Albans below, you can find out the best ways to make a claim and how we can help you do so.
Get Medically Assessed locally to St Albans by our Panel Of Medical Experts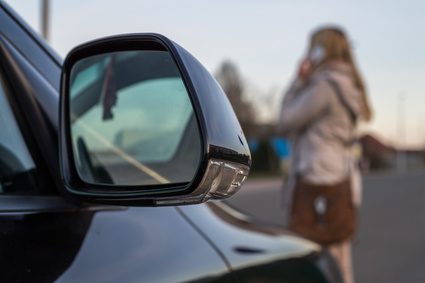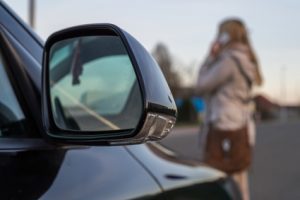 Whilst you might think that everything to do with a personal injury claim needs to be conducted in your local area, such as using St Albans accident lawyers to conduct your case, this is not the case. Today with the advent of multiple ways of communicating directly from across the country, the only part of your claim which may need to be conducted in the local area is your medical examination.
In the case of car crash claims being brought in St Albans, we partner with out local medical expert who is based in the city.
Medical experts we work with are located at the following addresses:
The Albany Centre,
4 Victoria Street,
AL1 3JD
The Elms Consulting Rooms
24 Hall Place Gardens,
AL1 3SF
2 Fountain Court
Victoria Square,
AL1 3TF
Bassett Chiropractic Clinic
Aberfoyle House, Stapley Road,
AL3 5EP
St Albans The Elms Consulting Rooms,
24, Hall Place Gardens,
AL1 3SF
How To Choose A St Albans Car Accident Solicitor For Your No No Fee Claim
Making any type of compensation claim or similar legal action can take a lot of time and effort to conduct from beginning to end. Road accident compensation claims are no different to this. Whilst simple claims might be conducted in just a few weeks, more complex cases could take several years to win a settlement.
Over this time you will develop a relationship with your solicitor. They will also have access to your medical records and (potentially) to other close personal information. You want to work with a solicitor whom you can trust with your personal information, as well as have faith in their ability to complete a claim and secure you the highest possible settlement.
St Albans Car Accident Solicitor And Lawyer Reviews
Whilst you should always talk to any solicitors, claims management, or other legal firm you are considering using before signing up to use there services on a personal injury claim, it can also help to read reviews by their previous clients. Before calling to talk to them and discuss the services a solicitors in St Albans can provide you with, checking reviews of them will give you a better understanding of the range of services they provide. Reading reviews of services such as Legal Expert can also help you to understand that whilst we may not be based in St Albans, we can still provide you with an excellent solicitor who can handle your claim in the best possible way.
When you look at reviews of personal injury solicitors and legal firms, there are things you should look for. Try to look at how their fee structure works and how fees are calculated. Also look at whether or not they offer what can be considered a full no win, no fee service. Finally remember, each solicitors or claims management firm will have differing levels of success in achieving the maximum level of compensation awarded for their clients.
Why Your Solicitor Can Be Based Anywhere
There is still a common misconception that when making a claim you need to use a solicitor close to you, in this case solicitors in St Albans. However this is not the case when making a claim with a personal injury solicitor. Today your solicitor can keep in contact with you from anywhere in the country and anything, such as a medical examination, which needs to be carried out locally can be do so.
Remember, what is more important than the location of your solicitor is their ability to win your claim and secure the highest possible amount of compensation.
What Different Kinds Of Road Traffic Accident Claims In St Albans Can We Handle?
At Legal Expert the car accident claims solicitors which we can provide you with are able to help with a very wide array of different car accident and injury types. Our team who can help claimants in this area (though which is not based there) can help with the claims listed below, as well as many others.
Everyday Car Crash And Accident Claims
There are many different types of car crash and road traffic accidents which can happen on the UK's roads. The consequences to you both in terms of physical and psychological injuries, as well as damages to your property can range from the very minor to extremely serious. If you have been injured in a car crash, talk to Legal Expert today.
Claims For Car Accidents Injuring A Passenger
Passengers in car and other types of vehicle are generally passive when it comes to their liability in accidents. It is highly unlikely that they will have any responsibility for the accident or the cause of it. As a passenger, your injuries could have been very minor or much more severe. You can find out more about how to claim for compensation as a passenger in this guide.
Were You Involved In A Taxi Accident?
Taxi accidents can happen in the same circumstances as any other type of car crash or accident. They can also result in the same types of injuries to those involved in them. As a passenger, you could make a road accident compensation claim against the private or public insurance that the driver should have in place to cover accident and injury claims.
St Albans Bus and Coach Accidents
Car crash solicitors can also help you to claim for bus and coach accident. Injuries suffered by people in coach or bus accidents can often be more severe that RTA's involving other vehicles, such as cars or taxis. This is because bus and coach passengers will often not have a seat belt to wear. You can learn more about bus and coach accident claims by reading our guide.
Car Accident Claims Involving Pedestrians
Car and road traffic accidents involving pedestrians are as common in St Albans as elsewhere in the UK and in 2016, there were seven fatal pedestrian accidents in and around St Albans. This contributed to a total of 94 accidents involving pedestrians in this area. In our guide to pedestrian accident claims, you can learn more about how to make a successful claim.
Rear End Car Accidents
Often called a 'rear end shunt', these type of accidents involve one or multiple cars or other vehicles striking or being struck from behind. The vehicle being struck is often not at fault, though ins some instances they may be. One of the most common injuries from shunts are whiplash injuries.
Roundabout Accidents
Accidents commonly happen at a roundabout (or other form of junction) due to several factors. These include, not looking properly before entering or exiting the roundabout, not waiting for a large enough gap in traffic, or not having a clear view. If you were involved in a roundabout car accident in St Albans which was not your fault, talk to our team today.
What Are The Most Frequent Injuries Seen After Car Accidents In St Albans?
Whilst road traffic accidents can have many different causes, there are several types of injury which will commonly arise from them. We look at the most common of these in the sections below. If you have been in a road traffic accident, it is important to see a doctor as quickly as possible to get the treatment you need, as well as gathering necessary evidence for your personal injury lawyer.
What are injuries due to whiplash?
Whiplash is perhaps the most commonly known injury resulting from road traffic accidents. It can happen to people in many different types of vehicles and under different circumstances. Common symptoms of whiplash are pain and stiffness in the neck, as well as the supporting muscles. It can also cause fatigue and dizziness.
What are the symptoms of back pain and back injuries
Whiplash can also lead to pain through your upper, middle, and lower back. This is caused by the same stresses being put on your muscles and soft tissues in the back, as well as the neck. Lower back pain can also be caused by nerve damage.
Symptoms may include soft tissue pain and stiffness, as well as headaches, dizziness, PTSD, swelling, and numbness.
Further serious injuries from road traffic accidents
Serious injuries might include serious damage to the spine and in extreme cases the victim could be left with some form of paralysis. Serious blunt force trauma to the torso can break ribs, the chest bone, or cause serious damage to the abdominal organs. Serious injuries can also present in forms of post-traumatic-stress-disorders, leaving the person with severe travel anxiety.
Statistics Related To Road Traffic Accidents And Incidents In St Albans
| Road / Location | Number of Incidents in 2016/ 17 |
| --- | --- |
| A518 between King Harry Ln & A1057 | 24 |
| Camp Road / Drakes Drive Junction | 2 |
| Camp Road | 2 fatal accidents |
The map above shows the number, frequency and severity of road traffic accidents in St Albans between 2016 and 2017.
In the two tables below, we then look at the number of accidents suffered by different vehicle types in St Albans for non-fatal and fatal accidents.
Non-Fatal Car And Road Accidents In Hertfordshire
| Vehicle Involved | 2014 | 2015 | 2016 |
| --- | --- | --- | --- |
| Other | 27 | 25 | 18 |
| Car | 155 | 157 | 178 |
| Motorcycle | 89 | 87 | 103 |
| Pedestrian | 77 | 80 | 94 |
Fatal Road Traffic Accidents And Car Accidents In Hertfordshire
| Vehicle Involved | 2011/ 12 | 2012/13 | 2013/14 |
| --- | --- | --- | --- |
| Other | 37 | 37 | 35 |
| Car | 1 | 0 | 0 |
| Motorcycle | 4 | 12 | 3 |
| Bus | 0 | 1 | 0 |
| Pedestrian | 6 | 5 | 6 |
At Legal Expert we have a panel of dedicated no win, no fee car accident solicitors who can help you make claims across the country. If you need to make a claim for a car accident in St Albans, talk to our team today.
As we can see in the tables above, the number of people who were involved in both fatal and non-fatal accidents in the St Albans area has remained consistent over the three year period in which we looked at here. This follows a trend across the UK where after decades of declines in the number of RTA's in the UK, there has been a flat line in this decrease.
No Win, No Fee Car Accident Claim Solicitors And Lawyers In St Albans
Specialist no win, no fee car accident compensation claim solicitors work with claimants through conditional fee agreements. Under such an agreement, the personal injury lawyer will provide their services to you without you needing to pay any fees or costs upfront of receiving a settlement. Using a no win, no fee agreement, the process of making a car accident compensation claim involves no financial risk on the part of the claimant, being assumed by the solicitor.
As a claimant, do I have any fees to pay?
The prospect of having to make an upfront payment for any fees or costs at the start of a car accident compensation case can put many people off of doing so. Even with the advent of no win, no fee services, people can still be wary of hidden costs and some personal injury solicitors in St Albans may even do this. Whilst we might not be based in St Albans or the surrounding area, we can promise that our services are provided with no hidden small print or catches.
How to take the next steps
If after reading this guide you are ready to begin your claim with St Albans car accident claims solicitors, or solicitors who can help claimants in this area, talk to Legal expert. We can also answer questions you may have such as "can I get compensation for a car accident" and "how much is the average settlement for a car accident".
Where to find further information
Making a St Albans car accident claim with car crash solicitors from across the UK can look like a daunting process to go through. Making the right choices in how to go through the claims process, as well as finding out how much money can you get from a car accident settlement, means having the right legal team behind you.
To get the answers you need, browse through our other pages or contact our team today on the details below.
Starting a compensation claim
When you are ready to start your claim, you can begin the process of claiming compensation with our expert team. There are many ways to get in contact with us.
You can email us with you query and request a call back, send your message to info@legalexpert.co.uk.
Phone us today on 0800 073 8804.
You can also get in touch using the contact form on this page to request a call back from our team.
Helpful Links
The Highway Code
The highway code contains all the rules you need to follow when driving on the road in the UK.
Road Safety And Maintenance In St Albans
At this link you can find out more information about road maintenance and safety in St Albans district.
St Albans Crown Court
information , including the address, and contact details for St Albans Crown Court
Hertfordshire Police Covering St Albans
If you need help from the police, or need to report a road traffic accident in the district of St Albans, you can find contact details here.
West Herts Hospitals
Whilst St Albans hospital does not have a emergency care wing, there are several hospitals close to the city which can provide emergency treatment.
The Legal Expert Guide To Car Accident Claims
With our guide to car accident claims you can find out more about the causes of accidents, the injuries people commonly sustain, and how to make a successful claim.
The Legal Expert Guide To Whiplash Claims
Our guide to whiplash claims contains more information on the symptoms and effects of this type of injury, as well as how to claim compensation.