Norwich Car Accident Claims Solicitors – No Win No Fee Claims Guide
If you're in Norwich and been injured in a car accident, choosing a quality team of car accident claims solicitors to represent you in a personal injury claim is important which is why we have written the following guide.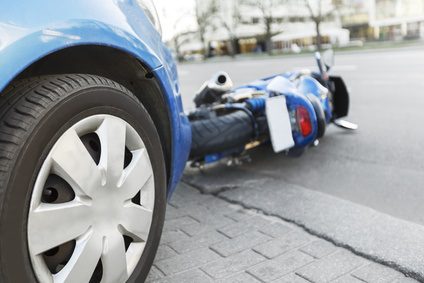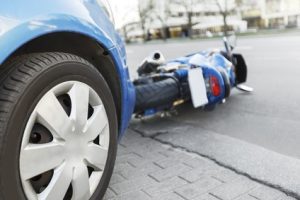 You won't find a personal injury claims calculator on this page; it is best that you call us, so we can give you a more accurate idea of how much compensation you might receive. As long as you are within the three-year personal injury claims time limit this guide should be of help; it contains information including:
An explanation of how getting an expert medical examination can help you in making a compensation claim, for injuries that you received in a Norwich road traffic accident, as this enables you to prove how bad your injuries were.
The reason why it is absolutely critical that you choose the best legal firm to help process your compensation claim for a road traffic accident and any injuries you sustained in it.
Information about some of the most frequently encountered road traffic accidents in Norwich every year, and also some additional info on the most common types of injuries these accidents tend to cause.
A number of tables that contain data regarding some of the main statistics related to road traffic accidents in the Norwich area, as well as a map that clearly shows the locations of road traffic accident hotspots in Norwich.
An introduction to our national claims service, which we firmly believe is the best way for residents of Norwich and all across the UK to process a compensation claim, for any injuries that they have suffered due to a road traffic accident in Norwich.
Although we have tried to include all of the information you need to know about making a Norwich road traffic accident claim in this guide, you might have some questions that were not covered on this page. If this is so, call us on 0800 073 8804, and one of our team will be happy to answer any questions you have.
Medically Assessments Can Be Carried Out Close To Norwich By Panel Of Medical Experts
One of the best ways that you can help your car accident solicitor to have the greatest chance of processing your claims case successfully, is to get an expert medical examination. The results of this examination can be submitted in support of your case, documenting the severity of your injuries and the prognosis for your recovery. Legal Expert can assist with this; as part of our claims service, we can arrange for you to have a free local medical examination in Norwich. The closest medical professionals who could do this for you are:
Dr Sean Holt
Thorpe End Clinic
73a Plumstead Road
Norwich
NR13 5AJ
Dr Alba Sanchez Mascunano
Colney Lane
Norwich
NR4 7UG
Choosing The Best No Win No Fee Motoring Accident Solicitors Helping Claimants In Norwich
Choosing the right solicitor to help you make a claim for road traffic accident injuries is critical in giving you the best chance possible of making your claim successfully. So, to answer the question, can I use car accident solicitors near me? Yes, you can, but make sure they are the best legal team for your claim first. Ask them the three questions below, and if they cannot answer yes to all of them, they may not be the best choice of solicitor for you.
Can you pursue my claim under a fee structure based on a Conditional Fee Agreement (CFA)?
Can you arrange for me to receive a free local medical examination in the Norwich area to support my claim?
Have you processed similar claims to my own with a successful outcome in the last 12 months?
Reviews Of Motoring & Car accident Solicitors Serving The Norwich Area
When looking for the best road traffic accident claim solicitor Norwich residents could check an online review site, that carries honest and accurate reviews of personal injury solicitors. Use this information to make a shortlist of potential legal firms, and then check this list with your friends, family and work acquaintances. Ask if they have had any direct dealings with any of the solicitors on your list, and what their experience was like. Also, be sure to compare the fee structure offered by each legal firm as well, to make sure you understand the costs involved fully.
Does My Solicitor Need To Be Based In Norwich?
There is no advantage in you using local Norwich No Win No Fee personal injury solicitors to pursue your compensation claim for the injuries you have received in a road traffic accident. You can keep in touch with your legal team using email or the phone, easily and quickly no matter where they are located. A much more important consideration is how effective your solicitor will be at processing your claim for you. Location is a secondary consideration at best.
What Kinds Of Car Accident Compensation Claims Do You Handle?
Legal Expert can represent Norwich residents in a compensation claim for any kind of injury that you have received in a road traffic accident. However, there are a number of types of accidents that we see far more commonly than others. We have covered some of these frequently encountered types of accidents below.
Car And Motoring Accident Compensation
Before moving on to discuss specific types of accidents, the issue of liability needs to be explained. In order for you to make a successful compensation claim following a car accident Norwich residents need to be able to prove that a third party was liable for the accident. Put simply; you need to be able to prove the accident was not your fault. Additionally, in some special circumstances, you could be able to make a no-fault claim. If you have any doubt over this, call Legal Expert, and we can tell you whether we think you have a valid claim or not.
Passenger Injury Compensation
If you are travelling as a passenger in a vehicle, and it is involved in a car crash in Norwich, then you have the same legal rights as the driver with regard to your eligibility to make a compensation claim for your injuries. Furthermore, the issue of liability is simplified, as it is very rare that a passenger is found to be the cause of a road traffic accident. Legal Expert can even help you to claim against the driver of your own vehicle if they are found to be liable.
Taxi Injury Compensation
Following on from the section above, if you are riding in a taxi, minicab or some other type of private hire vehicle such as a private minibus of limousine service, then if the vehicle is involved in a road accident Norwich residents will be able to claim for their injuries. The driver of the vehicle is expected to maintain a valid public liability insurance policy, and Legal Expert would help you to claim compensation against the insurance firm that provided this policy.
Bus And Coach Accident Compensation
In a similar way that Legal Expert can help you to make a personal injury claim against a taxi drivers insurance company, we can also help you claim against the operators of public transport services. This means that if you are injured in a road traffic accident in Norwich while riding on a bus or coach, then if the driver of the vehicle is liable for the accident, we can help you claim for your injuries.
Pedestrian Injury Compensation
Further down this page, you will find a table showing statistics of fatal road traffic accidents in Norwich. This table shows that after car drivers, pedestrians have the second highest mortality rate in Norwich road traffic accidents. Even a slowly moving vehicle can cause catastrophic injuries to an unprotected pedestrian. Any personal injury lawyer that you engage to help you make a claim for such injuries needs to understand that they will likely need to seek additional damages for loss of future earnings and loss of life-quality, etc. depending on the severity of the injuries.
Rear Shunt Collision Compensation
Of all the types of road traffic accidents that occur in the UK each year, rear shunts or collisions are the most common of all. Although these are generally fairly low-speed accidents, they can still be quite serious. The average costs of repairs to a vehicle that has been hit in a rear shunt accident are around £2,000 according to the Association of British Insurers (ABI). Injuries such as whiplash are commonly caused by rear shunts, and these would be the basis of a personal injury claim on top of the cost of repairs.
Roundabout Accident Or Injury Compensation
If you take a look at the map of Norwich road accident hotspots farther down this page, you will see that major road junctions and roundabouts are common places where accidents take place. One of the most frequent reasons people make car accident claims is for injuries sustained in a roundabout accident. On a large, busy roundabout, inexperienced, distracted or negligent drivers can very easily cause an accident involving multiple vehicles.
Norwich Injury And Accident Claims
There are many types of injuries caused by road traffic accidents that Norwich solicitors process claims for on behalf of their clients. However, some are more common than others, and we have covered some of these types of injuries in the sections below. They range from fairly trivial injuries, through to life-changing or potentially fatal in severity.
Whiplash
The most commonly claimed for injury following a road traffic accident in the UK each year is whiplash. Whiplash is very easily caused, even in low-speed accidents, and it is hard to treat. Even a minor case can last for several weeks. The ABI estimate that whiplash claims add approximately £90 to every motor policy in the UK. This is due to the £2 billion worth of whiplash claims that are made each year.
Back Pain
Another commonly seen injury as a result of a road traffic accident is an upper back or neck injury. Even though airbags are designed to protect the upper back and neck, they can still be damaged quite easily in even a fairly low-speed accident. The vertebrae of the spine in the upper back are smaller and more fragile than those in the lower back and are much more easily damaged.
Serious Injuries
In this category, we cover all of the types of injuries and medical conditions that will have a measurable effect on the victim's life for the long-term or permanently. Injuries such as paralysis or amputation of a limb, loss of cognitive function due to brain damage, or damage to internal organs. In these kinds of claims, the personal injury solicitor will need to ensure that a provision in damages is made for these long-term effects.
Further Norwich Accident Statistics
The table below shows that with regard to road safety in Norwich, the most dangerous roads to drive on are St Andrews Street, Castle Meadows and Palace Street.
| Street or Location | Number of RTA |
| --- | --- |
| Castle Meadows | 7 |
| St Andrews Street | 10 |
| Palace Street | 6 |
Furthermore, the map below shows that there are many more minor road accident hotspots in Norwich. Each of the chevrons is a separate accident, such as the Drayton road accident Norwich residents will be able to see on this map.
Norwich Reported Road Accident Injuries Or Deaths
The table below segments the overall road traffic accident data for the Norwich region, to show which types of vehicle are most commonly involved in accidents.
| | 2014 | 2015 | 2016 |
| --- | --- | --- | --- |
| Other | 10 | 7 | 15 |
| Car | 99 | 90 | 123 |
| Motorcycle | 64 | 64 | 90 |
| Bicycle | 27 | 18 | 43 |
| Pedestrian | 42 | 28 | 37 |
Number Of People Who Have Died On The Roads In Norwich
Taking the data used in the table above, we have filtered it to only show fatal road traffic accidents in Norwich in this table below.
| | 2014 | 2015 | 2016 |
| --- | --- | --- | --- |
| Other | 2 | 1 | 1 |
| Car | 15 | 18 | 17 |
| Motorcycle | 7 | 8 | 6 |
| Bicycle | 1 | 1 | 2 |
| Pedestrian | 5 | 5 | 6 |
Norwich No Win No Fee Personal Injury Solicitors For Car Accidents
When choosing the right team of road accident solicitors Norwich residents need to consider the fee structure of any legal service they choose to use. If they were to select a team of No Win No Fee solicitors Norwich residents would be able to make a claim in a completely financially risk-free way.
Legal Expert operates a No Win No Fee claims service, and you will find more information about this service in the sections below.
Fees You Pay When You Make A Claim
When you choose Legal Expert to handle your claim for injuries that you sustained in a road traffic accident in Norwich, you pay nothing when we begin processing your claim. As we pursue your claim, even if it takes months, we won't ask you to pay any ongoing fees. In the unlikely eventuality that we fail to successfully process your claim, you pay us nothing at all. When we do help you to win a compensation payment, then this is when you pay our fees, a percentage agreed upon with you and is paid from the settlement.
How To Proceed With Car Accident Claims
If they have been injured in a traffic accident Norwich residents can very easily begin a compensation claim for their injuries, by calling Legal Expert on the number below. We will ask you a number of questions. Once we have learned a little about your injuries and the accident which caused them, we will offer you some free advice on what to do next. In many cases, this will be to use our national claims service to get you the compensation you are eligible for.
More Information
Do you need to know more about the legal process of making a compensation claim for injuries caused by a road traffic accident in Norwich? Do you have any questions about the Legal Expert claims service? If so, then please call one of our Legal Team on the number below, and they will do their best to help you. They will explain everything in simple English and not legal jargon.
Starting A Claim With Legal Expert
Do you believe you have a valid reason to claim compensation for injuries that you suffered during a roads traffic accident in Norwich? If you do, please call Legal Expert on 0800 073 8804 today. We will talk you through the claims process and help you get started with your claim.
Helpful Links
The UK Highway Code has some information about general road safety, and it can be found here:
UK Highway Code info on road safety
Some additional road safety information specific to the Norwich region can be found at this link:
You can find out which County Court covers the Norwich are on the page below:
Local Norwich County Court info
If you are involved in a Norwich RTA, you need to notify the Police; you can find their contact details here:
You should always have your injuries taken care of by a medical professional, the link below gives details of NHS hospitals service Norwich:
Local Norwich NHS Hospital info
At the link below you will find our Legal Expert guide to claiming compensation for neck injuries:
A guide to claiming for neck injuries
At the link below you will find our complete guide to claiming compensation for back injuries:
A guide to claiming for back injuries
More Useful Guides