Manchester Car Accident Claims Guide – How To Claim Compensation For A Car Crash Injury In Manchester
By Lewis Cobain. Last Updated 23rd February 2023. Are you searching for a car accident claims solicitors to help you claim compensation for injuries that you have sustained in a road traffic accident? Whilst Legal Expert's offices are not located in Manchester, we can help with compensation claims in the same way any locally based injury lawyers can do. In the guide below we look at how you can make a claim, as well as provide you with additional information which you need to know before doing so. At the bottom of the page we have also included several link to resources on our site and trusted external resources you may need to contact after an accident.
When you are ready to make your claim, talk to our specialist team by calling us on 0800 073 8804.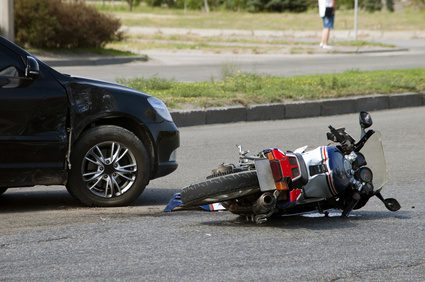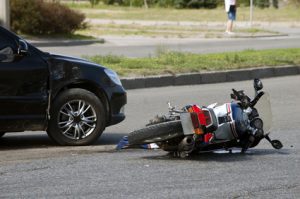 Have A Member Of Our Panel Of Experts Provide You With A Local Medical Assessment
Whilst your personal injury claim can be conducted by a solicitor from anywhere in the UK, it could be more convenient for you to have a medical assessment with a doctor or practitioner closer to you. That is why Legal Expert has a panel of medical experts based across the country. Our medical experts which can help claimants in this area as based at the following:
Sam Al-Jafari
2nd Floor Boots the Chemist,
32 Market Street,
Manchester,
M1 1PL
Gulmobeen Aurangzeb
Manchester Conference Centre
Sackville St,
Manchester,
M1 3BB
Abid Sami
Fallowfield Medical Centre
75 Ladybarn Lane,
Fallowfield,
Manchester,
M14 6YL
Masroor Ahmad
Anatomy Manchester,
164 Manchester Road,
Chorlton,
Manchester,
M16 0DZ
Our local panel of medical experts includes other experts based at other locations across Greater Manchester and surrounding areas. We can help to find an expert who is close to you.
How To Choose A No Win No Fee Solicitor for Your Claim, And Why It Is Important To Find The Right One
Making any type of personal injury claim or taking any form of legal action can be a complex and sometimes lengthy process. Whilst your solicitor will be able to advise you of what to do at each step of the journey, your most important decision will be which solicitor to work with. There are many personal injury and car accident compensation solicitors covering the city and wider area, and as such you need to use the right firm. Select a solicitors, such as Legal Expert, based on their ability to conduct your claim, their reputation, and their track record of securing claimants high levels of compensation.
Read reviews of car accident solicitors covering your area
For many people, talking to family and friends or reading reviews and conducting online research of personal injury claims solicitors can be a useful exercise in finding out more about what to expect from a solicitor. Reading online reviews can help you to see what services you can reasonably expect the solicitor to provide you with, as well as also giving you a good idea of whether previous clients were happy with the way their case was handled, and the value of their final award. Whilst reading reviews of personal injury solicitors can be helpful, talking to our specialist team can be a great way to get all your questions answered in a professional manner.
Car Accident Injury Claim – Must I Use Solicitors In Manchester?
After a Manchester car accident, claimants often think they can only use local solicitors. However, our solicitors offer a nationwide service. That's why we always recommend choosing your solicitor based on their experience and expertise.
If you want to work with solicitors in Manchester, you should make sure they cover your specific type of road traffic accident claim to ensure the best chances of success. When making a car accident injury claim, it's important to find a solicitor that will work best for your claim.
Our solicitors work with clients up and down the country and have experience settling car accident claims. You can check our reviews to see why clients favour our services. Alternatively, continue reading to find out more about the type of claims our expert solicitors deal with.
Claims Our Car Accident Solicitors Can Conduct Across The UK
Our road traffic accident solicitors can help you to make a wide range of different road traffic accident (RTA) claims. Below we look at some of the most common types of claim, as well as answer questions such as 'can I get compensation for a car accident?'
General car accident claims
We can help you to make a personal injury claim for a very wide range of different types of car accident. As long as we can show that someone else was (at least) partially liable for your accident and injuries we could help you to claim damages.
Passenger vehicle accident claims
If your injury happened whilst you were a passenger in any type of vehicle, we could advise you whether or not you are entitled to compensation and could help you to make a personal injury claim. Our personal injury lawyers can help you to make a claim against the driver of the vehicle you were travelling in, or against the driver of another vehicle which caused the accident.
Taxi accident claims
Have you been injured in an accident involving a minicab, taxi, or Uber vehicle? If so, we can help you make a road accident compensation claim. You could have been injured as a result of your taxi driver being negligent, or due to a third party (another road user). However you injuries were caused, find out if our personal injury solicitors can help you.
Accidents on airport transfers, buses or coaches
It is a common saying that you are more likely to be involved in an accident on the way to the airport, rather than one involving your flight. If you have been injured due to a bus, coach, or airport transfer vehicle crash, you could be able to claim compensation. At Legal Expert, our bus, coach and car crash solicitors are ready and willing to help you get the settlement you deserve.
Pedestrian accident claims
Pedestrians can be injured by vehicles when crossing the road and in areas where people and vehicles use the same space, such as car parks. No matter whether you were injured as a result of negligence on the part of a motorcyclist, cyclist, or the driver of any other type of vehicle, you could be eligible to make a claim. Remember, there is a personal injury claims time limit of three years in the UK.
Rear end car accidents
If you have been involved in a road traffic accident involving a rear collision which was not your fault, you could be eligible to claim compensation for any injuries suffered by you and your passengers. To answer questions such as 'can I get compensation for a car accident?' talk to our specialist team today.
Roundabout accidents
If drivers and others road users do not follow the highway code or good driving practises when approaching or using a roundabout, they can be hazardous. Drivers need to be aware of what other road users are doing, as well as any pedestrians crossing the road close to the junction. If you have been involved in an accident at a roundabout you could be able to claim compensation. Talk to our team today to find out more.
What Types Of Injuries Could You Expect Following A Car Accident
RTA's that our car accident claims solicitors conduct can be very varied and can lead to a diverse range of different types of injury as well as different levels of severity. Below are some of the most common types of injuries our car crash solicitors can help you claim compensation for.
What is whiplash?
Whiplash is a very common type of neck injury. It happens when the neck muscles are jerked very rapidly, sometimes beyond the range of motion they should usually move through. This will cause a sprain or strain in them. Whiplash can lead to a restricted range of motion in the neck during what can be a painful recovery. Whiplash will commonly get better within a few weeks to a few months. However, in extreme instances, it could permanently restrict your necks movement or leave you with some form of disability.
In some cases the symptoms and effects of whiplash can be delayed, presenting at a later time. Find out more about delayed whiplash in this guide.
What are back injuries and pain
There are a variety of different types of back injury leading to back pain which you could suffer as a result of a car crash or other road traffic accident. They can be especially prevalent if your vehicle was in a shunt from the rear. Back pain could be caused by damage to the soft tissues in the back, injuries to the discs, or other forms of spinal damage. The effects can be short or very long term. You can find out more about making a back injury compensation claim in this handy guide.
What other severe injuries could you suffer?
Whilst the injuries listed above can be painful and have long-term consequences, there are other types of very serious injury which you could suffer as a result of a car accident. In some cases these can be life-altering. Your car crash claim could include compensation for injuries such as fractures to the spine, puncture wounds causing massive internal bleeding, serious burns affecting tissues below the skin, or traumatic injuries to the brain. Any of these very severe injuries can be included in a personal injury claim and our road traffic accident solicitors could help you get a settlement for them.
If your car or vehicle accident led to debilitating, life-changing, or very long-term injuries, contact our team today.
Car Accident In Manchester – Claim Time Limits
The Limitation Act 1980 sets out the time limit for starting a claim as generally three years.
However, if you have had a car accident in Manchester, there are some exceptions you can be aware of. For example:
For minors, the time limit begins on their 18th birthday
For anyone lacking the mental capacity to claim, the time limit is suspended until they are considered to have recovered.
A litigation friend may be able to claim on the behalf of either party during the suspended period.
If you would like to be put in touch with a personal injury solicitor after a Manchester car accident, get in touch with our advisors to arrange a free, no-obligation consultation.
Manchester Road Traffic Injury And Fatality Statistics
Total number of people who were injured or killed on the road.
| | Number of injuries and fatalities combined per year | | |
| --- | --- | --- | --- |
| Vehicle type | 2014 | 2015 | 2016 |
| Pedestrian | 71 | 50 | 60 |
| Cyclist | 31 | 16 | 24 |
| Motorcyclists | 32 | 25 | 33 |
| Car occupants | 30 | 39 | 30 |
| Others | 5 | 4 | 1 |
| Total | 169 | 134 | 148 |
Deaths Caused By Car And Road Traffic Accidents In Manchester
Deaths caused by accidents on the road in 2014, 2015, and 2016 in this area.
| | Number of people killed per year | | |
| --- | --- | --- | --- |
| Vehicle type | 2014 | 2015 | 2016 |
| Pedestrian | 10 | 5 | 4 |
| Cyclist | 2 | 1 | 2 |
| Motorcyclists | 2 | 2 | 1 |
| Car occupants | 0 | 2 | 4 |
| Others | 1 | 1 | 1 |
| Total | 15 | 11 | 11 |
Additional Statistics And Further Information
Legal Expert has a team of solicitors who can help people to make personal injury claims across the UK. We are able to offer our customers a no win, no fee service. Unfortunately as we can see from the tables and accident map above, road traffic accidents can be all too common here, as in the rest of the UK. Statistics show that over the wider Manchester and Salford areas there were over 635 road traffic accidents in 2017 alone. We can also see there are several black spots where there have been multiple accidents in 2017 alone.
We can also see that the total number of road traffic accidents decreased between 2005 and 2013, before stalling and rising slightly in 2014. It should however be noted that the roads in question do have lower numbers of fatalities compared to other areas of the country.
No Win No Fee Road Traffic Accident Claims
What is no win, no fee and how does it help better facilitate the claims process? No win no fee car accident solicitors are solicitors who offer their services to a claimant without the claimant having to make any payments upfront. The agreement will detail the work that the solicitor will do for the claimant, and what services the claimant could expect from them.
Does the person making a claim have any fees to pay?
The most important part of the agreements offered by no win no fee car accident solicitors is the way their fee structure works. For most types of legal action you will need to make a payment upfront to start the claim. This is not the case with no win, no fee. You will not have to pay anything unless your claim is successful, and not until you have received your settlement. You can find out more about No Win No Fee claims in this guide.
How to proceed
Whether or not you need to find out more about making a road accident compensation claim, or whether you are ready to begin making your claim, we are on hand to answer your call and and talk you through how the process works. You can also find more information about how to make a claim in this guide.
Get more information
Making the right choice about which personal injury solicitor or legal firm you should use for your claim is the most important choice you will make across the whole claims process. In order to be able to make the right choice about your solicitor, you need to have the right information to do so. You can get any questions answered before making your choice by browsing our site or calling our team.
Talk to our expert team today
At Legal Expert our car accident compensation solicitors covering areas across Great Britain can help you with all manner of road traffic accident claims. Contact us today to find out more about your eligibility to make a claim as well as to find out an idea of how much your claim could be worth. Our team will be able to advise you on your best course of action and how to make a claim. We can also provide you with more information about how you do not need to use car accident claims solicitors in your area, but simply a high quality solicitor for your claim, no matter where they are based.
To find out if you are eligible to make a compensation claim for your injuries, talk to us today. You can call us on the number at the top of this page, by emailing us on office@legalexpert.co.uk, or by using the online contact form, also on this page. However you get in touch, we look forward to talking to you.
Helpful Links
What Is The Highway Code?
What is the Highway Code and how does it govern how people should behave whilst on the UK's roads. Find out at this link.
Road Safety Advice
Advice on how to stay safe on the roads in this area with this guide from the local authority.
Country And Family Courts
Most personal injury claims can be settled without having to go to court to agree liability, or the size of a settlement. However, this is not always the case and a small number of car crash claims will go to court.
Greater Manchester Police
This is the force covering this area. If you have been involved in, or witnesses a road traffic accident you can contact the force to report the incident.
Manchester University Hospitals NHS Trust
This is the NHS trust operating hospitals across the wider area. If you have been involved in a road traffic accident, you may need to be taken to one of their hospitals.
Different Types Of Whiplash Claims
There are different types of whiplash injuries and types of claim you could be entitled to make after suffering this common injury. Read our guide to find out more about how our personal injury solicitors can help you.
Legal Expert Guide To Taxi Accidents
If you have been involved in an accident in a taxi anywhere in the country and need to make a taxi accident compensation claim, view our helpful guide.
Other Compensation Guides