Bognor Regis Car Accident Claims Solicitors – No Win No Fee Claims Guide
By Max Miyagi. Last Updated 9th May 2022. If you have been involved in a car crash or other type of road traffic accident in the Bognor Regis area, you might think that you need to use Bognor Regis car accident claims solicitors to make your compensation claim. However, through this article we aim to show you that you can make your car accident claim with us. Though we are not based in Bognor Regis, we are able to conduct claims for claimants in this area, and in fact have helped people right across the country get the compensation they deserve after suffering some for of injury which was not their fault.
Car Crash And Accident Claims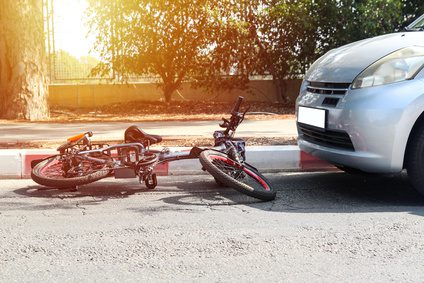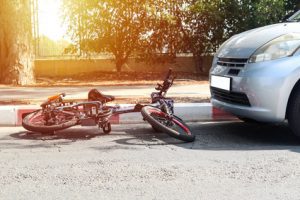 Most incidences of a car crash are very minor and result in little to no injury. However, in some cases they do lead to injuries which are much more serious. In the most serious of cases people can not simply walk away from the vehicle and will require extensive treatment and rehabilitation. Whether your injuries were more minor, or were very serious, we could be able to help you to make a road traffic accident claim. To make sure that you get the compensation you deserve, you need to work with the best car accident claim company you can find.
The most important parts of a claim are firstly, being able to show that your were injured (and the extent of those injuries). Secondly you need to be able to clearly show that those injuries were the result of an accident which was caused by someone else.
To find out everything that you need to know about making a compensation claim, talk to the specialist team at Legal Expert by calling 0800 073 8804. Read the rest of our guide to learn more.
You Can Have A Medical Examination Close To Bognor Regis With Our Medical Expert Panel
Whether your injuries are very serious or very minor, you should visit a doctor to make sure you get any medical assistance you need. This can be used as evidence in your claim. As part of your personal injury claim process your solicitor might request that you undergo a further medical assessment with one of our medical experts. This is because in some cases injuries such as whiplash might take a few days to present. In other cases injuries can become progressively worse. Having an up to date report ensure that your claim is on the strongest possible footing. We will try to use one of our experts closest to you. Those assessing claimants in the Bognor Regis area are based in Chichester;
Chichester
Forum House
Stirling Rd,
Chichester,
PO19 7DN
Chichester Park Hotel,
Madgwick Lane,
Westhampnett Road,
Chichester,
PO19 7QL
Chichester Physiotherapy & Sports injury Clinic
City Business centre,
Basin Rd,
PO19 8DU
We have other medical experts located across the country. We will always try to get you seen by a medical expert close to you.
How To Find The Best Solicitor For Your Car Crash Accident Claim
We can not under play the importance of having the right personal injury solicitor to work on your claim. Your solicitor or lawyer will have the success of your compensation claim in their hands. They will need to ensure that the claim is properly processed, has all the necessary evidence, and that they secure the highest possible amount of compensation. Remember, you may not get a second chance to make your road traffic accident claim, so you need to make sure that it is done well and done right. Not all Bognor Regis  or surrounding area car accident claims solicitors will offer the same level and quality of service, even though they are regulated by the Solicitors Regulation Authority.
It is advisable to read reviews of a solicitor before working with them?
There are several steps that you should go through in order to make sure that you have the best possible solicitor working on your claim. Reading different reviews from forums and other online sites can be very helpful. Reviews by other clients will let you know what you should expect from a personal injury lawyer and their law firm. You can get answers to questions might have, such as does the solicitor have a good reputation and can they usually secure the maximum level of compensation possible. Whilst reviews can be very helpful, talking directly to a personal injury solicitor or their representatives, can be even more useful.  Contacting Legal Expert today can be very helpful for free legal advice on your compensation claim.
Am I limited to solicitors in my area?
One of the most common misconceptions surrounding claiming through solicitor is that you need to or should use one in your area. However you do not need to use Bognor Regis car accident claims solicitors for claims in this area. You should always choose your road accident solicitor based on criteria such as their experience, track record, and their ability to successfully conduct your claim. Where they are, and where you are located does not matter to your claim with today's technology. Today you very often do not need to meet your solicitor face-to-face during your claim. As such, as solicitor on the other side of the country can handle your claim as easily as if they were on the other side of the road.
Just Some Of The Different RTA Claims We Could Help With
In 2016 a total of 136,621 road traffic accidents (RTA)were reported in the UK. Of these 1,695 resulted in a fatality. This trend is prevalent right across the UK and Bognor Regis itself has also seen a number of RTA's. The process of making a claim can seem very daunting. However, with the right solicitor it should be an easy enough process.
In the following sections we look at some of the circumstances in which accident can happen and in which you can be injured.
Claiming for a car crash injury
Car crashes and accidents can happen in a very wide variety of different ways. They can involve a single vehicle or multiple vehicles and could result in serious or minor injuries to you or damage to your vehicle. They can be cause by drivers being careless and negligent. Or they can also be caused by poorly maintained roads. However your crash happened, we could help make a car accident claim.
Claiming for a passenger injury
If you were travelling as a passenger in any type of vehicle, public or private, you could make a compensation claim. Passengers generally will have not influence over the circumstances leading to an accident and so there will almost always be someone else to blame. As such, your car crash solicitor should be able to secure a compensation award.
Claiming for a taxi injury
Taxi accidents can happen in the same way and result in the same types and severities of injury as any car crash. The main difference between claims for car crashes and taxi accidents is that a taxi is a private hire vehicle. It might be owned by the driver or a third party. There could be another driver responsible for the accident or it could have been the taxi drivers fault. Having the best car accident claim company working on your case will make what could be a complicated process much simpler.
Claiming for a coach or bus injury
You could have been taking a bus to the shops or a coach across the country. Whatever your journey was if you were injured as a result of a bus crash, you could be owed compensation. There are lots of ways a coach or bus can get in an accident. Most instances involve the bus having to break in an emergency, sending passengers flying inside. This can cause you to be injured whilst being thrown about, or through other people or luggage striking you. In this guide you can find out more about making a personal injury claim after being injured in a bus accident.
Claiming for a pedestrian injury
You will see in the statistics later in this article that pedestrians have a higher than average chance of being involved in a road traffic accident. They are more likely to be injured as they are not protected in any way from vehicle impacts. As such injuries can also often be much more serious. Most injuries to pedestrians happen when the person is struck whilst crossing the road. Even at designated crossings, some drivers are not paying due care and attention and accidents can happen. Other causes can be the pedestrian or driver having an obstructed view, or damage to the road causing an accident.
Claiming for a rear end shunt injury
Rear end shunts involve a vehicle being collided into from the rear. As a claimant you could have been in either vehicle. If you struck the vehicle and were injured it could have been because they stopped too sharply for you to break in time. Whilst if you were the driver in front, your vehicle could have been hit because of the other driver not leaving a sufficient space between vehicles.
Claiming for a roundabout injury
Any form of junction can be dangerous if drivers approaching, using, or exiting the junction are not paying attention. Accidents at a junction can be caused by vehicles entering or exiting the roundabout too fast, people driving whilst on their mobile phone or being otherwise distracted, and using the wrong lane. Find out more about these accidents in our roundabout accident claims guide.
What Injuries Can Happen From A Car Accident In Bognor Regis?
There are many different ways in which you might need a personal injury lawyer to secure you a car accident claim payout. As we have seen there are lots of different circumstances which can be considered a road traffic accident. Similarly, there are lots of different injuries which might result from them too. In the following sections we will look at two of the the most common as well as some of the more severe types of injury suffered.
Neck injuries such as whiplash
Whiplash and injuries to the neck can be some of the most frequently claimed for injuries for a road traffic accident. They can happen in almost any of the different types of road traffic accident we looked at above. Whiplash and other similar injuries to your neck involve the musculature and connective tissues of the neck being stretched and strained or even torn due to violent movement. They can affect the neck and surrounding areas of the upper back and shoulders. Whiplash can be painful and can stop you being able to move about as you normally would.
All severities of back injury
Whiplash can also be a common cause of pain in and damage to the back after a vehicle accident. In the moment of impact you will be thrown about. However as you are wearing a seatbelt it means that you will not be able to move. You will have a seatbelt on which will limit how much you can move. This can lead to injuries and strain on the back and neck. Damage to the neck or or the lower back can be extremely serious and leave lasting damage.
Serious harm or long-term damage
There are many forms of severe injury which can happen in a road traffic accident. These may include any of the following:
Spinal injuries.

Paralysis.

Severe burns.

Crush injuries.

Brain trauma.
Location Of Accident Black Spots In Bognor Regis
| Location/ Street Name | Number of accidents / year |
| --- | --- |
| A259 - Comet Corner | Several deaths |
| B2166 | Multiple accidents |
The road accident crash map above shows that over a five year period there were a total of 96 road traffic accidents in the part of Bognor Regis highlighted. It should be noted that this image does not cover the whole area.
Statistics Covering Injuries And Deaths On The Roads In Bognor Regis
| | Number of injuries and fatalities combined per year | | |
| --- | --- | --- | --- |
| Vehicle type | 2014 | 2015 | 2016 |
| Pedestrian | 74 | 73 | 61 |
| Cyclist | 96 | 79 | 81 |
| Motorcyclists | 106 | 97 | 107 |
| Car occupants | 197 | 186 | 217 |
| Others | 9 | 24 | 17 |
| Total | 482 | 459 | 483 |
Bognor Regis Road Traffic Accident Deaths
| | Number of fatalities per year | | |
| --- | --- | --- | --- |
| Vehicle type | 2014 | 2015 | 2016 |
| Pedestrian | 5 | 3 | 7 |
| Cyclist | 3 | 0 | 0 |
| Motorcyclists | 3 | 3 | 5 |
| Car occupants | 10 | 12 | 15 |
| Others | 0 | 1 | 1 |
| Total | 21 | 19 | 28 |
Additional Vehicle Crash Casualty Statistics
In addition to this, we can also see that over the previous five years 131 children have been either injured or killed on the roads in West Sussex. A little over half (52%) of the incidents happened to pedestrians, with the next largest mode of transport being car occupants.
Who Can Claim Bognor Regis Accident Compensation?
You may be wanting more information about the compensation you could receive for an accident in Bognor Regis. To receive any compensation from a personal injury claim, you would need to prove that your injury was a result of those who had a responsibility to take reasonable steps in keeping you safe failing in this aspect. A payout for an accident in Bognor Regis can be based on many different factors.
One of the heads of claim is general damages. General damages compensation relates to the suffering and pain caused by your injuries. This compensation can relate to multiple injuries so long as they were caused by the same incident.
For example, in everyday life, you are owed a duty of care by different parties such as your employer, road users and those who control public spaces. When this duty is breached and you are injured as a result you could make a personal claim for an accident in Bognor Regis. The compensation you are awarded in successful personal injury claims does not only cover physical injuries but also any mental harm you have suffered as a consequence.
The Judicial College provide compensation brackets which you can see below. This can help give you an indication as to what you could receive.
| Type of Injury | Severity | Compensation Amount | Description of Injury |
| --- | --- | --- | --- |
| Foot | Severe | £39,390 to £65,710 | Fractures to both feet or heels leading to considerable, permanent pain and substantial movement restriction. |
| Knee | Severe (iii) | £24,580 to £40,770 | This bracket includes less severe injuries that result in continuing symptoms such as discomfort and pain, limited movement, deformity and instability. |
| Leg | Severe (ii) - Very Serious | £51,460 to £85,600 | Injuries include ones where multiple leg fractures take years to heal and require extensive treatment as well as other issues. |
| Hand | Serious | £27,220 to £58,100 | Injuries like this will reduce the hand to around 50 percent capacity. |
| Arm | Less Severe | £18,020 to £36,770 | Significant arm disabilities will be caused. However, the injured person will be expected to largely recover or will have already taken place. |
| Pelvis and Hips | Lesser Injuries (ii) | Up to £3,710 | A complete recovery from minor soft tissue injuries will be made. |
| Back | Severe (iii) | £36,390 to £65,440 | Injuries might include disc fractures or disc lesions that cause chronic conditions where, despite treatment, disabilities remain. |
| Eye | (e) | £46,240 to £51,460 | Where the person has completely lost sight in one eye. The risk of sympathetic ophthalmia as well as other factors are considered when the award amount is determined. |
| Post-Traumatic Stress Disorder | Moderately Severe | £21,730 to £56,180 | A better prognosis will be a result of professional help. However, the person will still be caused an ongoing significant disability. |
| Brain | Moderate (iii) | £40,410 to £85,150 | The ability to work is reduced and concentration is negatively impacted as well as there being other issues. There is still a small risk of epilepsy. |
However, please remember that these figures only give you an indication of what you could receive, as every claim is unique.
Special Damages Payouts for Bognor Regis accident claims
There is a second potential head of claim that could contribute to your compensation: special damages. This relates to the financial losses caused by the injury or injuries you're wanting to claim compensation for. To claim special damages as part of your accident compensation in Bognor Regis, you would need sufficient evidence to show the value of the financial losses. Evidence could include receipts, invoices or bank statements.
Financial losses that could contribute to your payout for an accident in Bognor Regis include:
Travel costs
Private healthcare expenses
Loss of earnings or
Loss of future earnings (if the injury is permanent or will see you unable to work for a long period of time).
Adjustments to your home
To learn more about payouts for Bognor Regis accident claims, contact our team for legal advice that is completely free. We can inform you if you're eligible to claim and connect you with a specialised solicitor who could work your case on a No Win No Fee basis.
How Do
No Win No Fee
Solicitors Work?
If you choose to work with Legal Expert we may be able to offer you a no win no fee personal injury lawyer for your case. No win no fee means just that. If you do not win a settlement for your injuries, you will not be sent a bill. It is that simple. As you only pay your solicitors fees if you are awarded a settlement, you don't take on any extra financial strain. Having a no win no fee solicitor working on your claim means they have extra motivation to work hard for you. If they are not successful in getting you a settlement they will not be paid. Similarly,knowing they have taken on your case should reassure you that they think there is a very good chance of success.
What fees do I have to pay?
Whilst many law firms advertise offering clients no win no fee personal injury lawyers, many might have hidden extra fees. Whilst they may purport to offer good services, you should avoid using such solicitors as these hidden fees could mount up quickly. At Legal Expert we will always be open and honest about our fees. We will make sure that your contract shows clearly what you will need to pay and when you need to pay for it.
How To Start A Personal Injury Claim
Our specialist team are able to handle a wide range of different personal injury claims. Whilst car crash compensation payouts can vary somewhat, we will always try to get you the highest possible amount of compensation. With our level of experience you can rest assured that we will have experience on working on claims similar to yours. You can find out more about the next steps you should take below.
Finding out more before making a claim
Being able to make the right choice about which road accident solicitor to use means having the right information. Through the rest of our website you can find answers to questions such as what the personal injury claims time limit is and whether it is worth looking at a personal injury claims calculator. You can also contact our team at any time for further information on your claim.
Contact Us Today To Start Your Claim
When you have decided to start your personal injury claim you can do so by speaking to Legal Expert. Our specialist car crash solicitors are on hand to discuss your claim and what options you have for getting compensation. You can discuss everything before deciding to make a claim.
Call us today on the number above, or by using the feature to request a call back. You can also send us an email to office@legalexpert.co.uk.
Helpful Links
The Highway Code
The Highway Code is the set of rules which govern how you should act as a driver on the roads in the UK.
Bognor Regis Road Safety
Learn more about road safety and improvement works across Bognor Regis in this guide by the local authority.
Chichester Court
There is not a court in Bognor Regis itself, so legal action might take place in the nearby town of Chichester.
Sussex Police
Sussex police are responsible for policing in Bognor Regis. If you have been in or witnessed an accident, contact the force.
Bognor Regis War Memorial Hospital
For minor injuries you can visit Bognor Regis War Memorial Hospital.
Fatal Motorcycle Accidents
If you need to claim compensation after a loved one was killed in a fatal motorcycle accident,read this guide.
Whiplash Solicitors
If you need whiplash solicitors find out how we can help in this guide.
Other Useful Compensation Guides