Berkhamsted Car Accident Claims Solicitors – No Win No Fee Claims Guide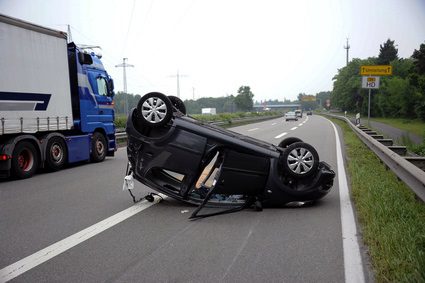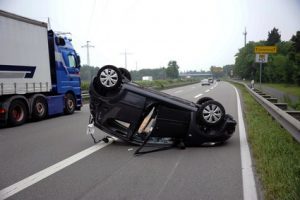 Have you been injured in a road traffic accident in Berkhamsted? If so, you will rightly be assessing your options to see what the next steps are. If the accident in question was not your fault, then you should read on for some expert help with road accident compensation. Here at Legal Expert, we have years of experience in the industry, and we have handled an enormous number of road traffic accident claims in this period. We don't want you to miss out on the payout you could be entitled to. So, read on to discover everything you need to know about working with the best Berkhamsted car accident claims solicitors.
Get Medically Assessed Close To Berkhamsted By One Of Our Panel Of Medical Experts
Can I get compensation for a car accident? This is a question we often get asked. A lot of people also call us to ask how much money can you get from a car accident settlement. Well, the truth is that you won't be able to claim much at all if you do not see a medical professional.
For a lot of people, they will have no option but to see a doctor because their injuries are so serious. However, there is also a large proportion of people that only sustain minor injuries, such as mild whiplash. Some of these individuals decide to cope with their injuries themselves rather than getting professional medical treatment. But, if you do this, you are going to struggle to make a claim, and this is because there will be no proof of your injuries. If you are yet to have a medical assessment, this is something that we can help you to do at Legal Expert. Our panel of lawyers will arrange a medical assessment for you via a panel of medical experts, and they will do this free of charge. The nearest one to your area is:
Nicholas Dansie
15a Codicote Road, Welwyn
Hertfordshire
AL6 9NE
It is also worth noting that there is a personal injury claims time limit on road traffic accident claims. This is a three-year limit. This means you have three years from the date of the crash. There is no time to waste, as court proceedings must be issued within this time frame.
How To Select The Right Road Traffic Accident Solicitor For Your Claim In Berkhamsted
The begin with, let's start with the most important piece of advice of them all, and this is to use the services of someone that is happy to offer a No Win, No Fee service. What does this mean? Basically, this is when Berkhamsted car accident claims solicitors agree that you will only need to pay their legal fees if they have provided a successful service, i.e. secured compensation for you. If the solicitor has not managed to secure a pay-out, you don't have to pay legal fees. This leads to several benefits, such as:
Financial risk is lowered considerably
No upfront payment is required to begin the process
A better service is assured as pay is performance related
You can be sure that the solicitor will not waste your time
Aside from this, experience is important, but you don't want to go for someone with any old experience – you need to make sure that they have worked on many car crash claims before. By doing this, you can be confident that they will have worked on cases similar to yours before and so they are prepared for all eventualities.
You are also advised to read testimonials that have been left by people that have already used the services of the solicitor in question. By doing this, you will get a real insight into the type of service you are likely to experience. If there are any red flags, you will be able to pick up on them with ease, and this will give you the nudge you need to look elsewhere.
Reading Reviews Of Berkhamsted Solicitors Can Be Helpful, But Talking To Our Team Could Be Better
In the former paragraph, we discussed the importance of reading reviews when looking for the best car crash solicitors. While this is important, nothing beats talking to a team of accident lawyers that are happy to provide you with free legal advice and an expert service. After all, the amount of compensation that is awarded can differ dramatically per injury, and so you want to make sure you are at the higher end of the spectrum.
If My Solicitors Are Not Based In Berkhamsted, Does It Matter?
A lot of people assume that they are only going to be able to use Berkhamsted car accident claims solicitors if they have been injured in this area. However, this could not be further from the truth. You can work with solicitors based anywhere in the United Kingdom. Nowadays, such level services are handled over the telephone and via email. There is no need to have meetings with your solicitor face-to-face, and so there is no need to be restricted to the solicitors in your area. Instead, you can pick a legal professional based on their experience and skill set, ensuring the best possible service.
Vehicle And Road Traffic Accident Compensation Our Team Could Secure For You
Our team of legal experts can help you when it comes to making a car accident compensation claim irrespective of the type of accident you have been involved in. Nevertheless, below you will find more information on the most common types of road traffic accident claims we handle.
Car Accident Compensation Claims
We can help you to secure car accident compensation for any sort of vehicle collision you have been involved in. No matter whether the other driver was being careless or you collided due to poor road maintenance, you will have the basis to claim if the incident was not your fault.
Passenger Injury Compensation Claims
As a passenger, it is highly unlikely that you are going to be blamed for any sort of accident that has happened. No matter whether the driver of the vehicle you were in caused the incident or not, you will be able to launch a claim. Check out our passenger car accident claims guide.
Taxi Injury Compensation Claims
Of course, you could end up suffering an injury while you are in a taxi. In some cases, the driver will be to blame. In other instances, it is the other driver who will be to blame. There are also going to be cases whereby you are making a claim against the controlling company. Some examples are as follows:
Claiming because they did not carry out required car maintenance
Claiming because they failed to conduct sufficient background checks on new drivers
Claiming because they did not make sure their drivers had the necessary insurance
We also have a guide on taxi accident claims, so make sure you take a look at this.
Bus & Coach Injury Compensation Claims
Most people who make public transport accident claims do so because they have been involved in a bus accident. Injuries can often occur during an emergency stop, collision or another incident because passengers can get thrown around the bus in such a situation. Therefore, common injuries include the likes of whiplash, bruises, cuts, head injuries and fractures.
If you have been injured while you were using public transport, it is highly likely that you are going to be entitled to compensation. This is because all travel companies have a duty of care towards their passengers, and if they fail to uphold this and you have been hurt as a result, they will have to compensate you for your pain, suffering and any other costs you have entailed as a consequence, such as medical expenses and loss of income.
However, you will not always be claiming against the travel company. If, for example, another driver on the road caused the incident, then you will make a claim against them. Check out our guide on bus accident claims involving emergency braking incidents.
Pedestrians Injury Compensation Claims
When it comes to road traffic accidents, cyclists and motorcyclists may be vulnerable, but there is no denying that pedestrians are also incredibly vulnerable, if not more so. This is because they have no level of protection. Therefore, they feel the full force of the collision. For more information, check out our on pedestrian accident claims guide.
Rear Collision Injury Compensation Claims
Such accidents are very common on the roads. When drivers do not give the person in front enough space, it is easy for such a scenario to happen. All it takes is a slightly late brake for there to be a bit of a pile up.
Roundabout Injury Compensation Claims
Roundabouts can also cause a lot of accidents by their very nature. Some of the common reasons for these sorts of incidents are as follows:
Using a phone while driving
Speeding
Using the incorrect lane
Failing to pay attention
Pulling out too quickly
We also have a useful guide on roundabout accident claims too, so you can refer to this for more information.
What Injuries Do We Frequently See Following Road Traffic Accidents
How much is the average settlement for a car accident? This all depends on the injury you have sustained. There are so many different injuries that can be sustained due to a road traffic accident. Here are some of the most common…
Neck Sprains & Whiplash
Whiplash is an injury that occurs when the head jolts backwards and forwards in a violent manner. It is an injury that can happen as a result of many different incidents, however it is a very common occurrence in road traffic accidents.
You will likely feel pain in your neck area, and your movement will become restricted. There are other possible symptoms as well, such as nausea and blurred vision. However, one thing to note is that these symptoms do not happen instantly. In a lot of cases, it will take a few hours and sometimes even a few days before you feel anything. This is why you need to see a doctor if you have been involved in a car crash even if you feel fine.
Neck & Lower Back Pain
It is not uncommon for people to experience lower back pain after they have been involved in a road traffic accident. Sometimes this is linked to whiplash, sometimes it is not! The severity of your injury and whether ot not the symptoms are going to be there for the long-term will be considered when determining the payout amount.
Serious Or Internal Injuries
Unfortunately, there are a lot of car accidents that can result in very serious injuries, including head injuries and brain damage. Some people also experience serious internal injuries. You can expect to receive a high payout in such a scenario.
Dangerous Roads In The Berkhamsted Area
| Road/ location | Number of accidents |
| --- | --- |
| Lower Kings Road | 2 accidents |
| Park View Road | 1 accident |
This Berkhamsted Road Accident Statistics map shows 86 road accidents between 2013 and 2017.
Hertfordshire County Council Serious Road Accident Injuries
| | 2014 | 2015 | 2016 |
| --- | --- | --- | --- |
| Other | 27 | 25 | 18 |
| Car | 155 | 157 | 158 |
| Motorcycle | 89 | 87 | 103 |
| Cyclists | 43 | 55 | 68 |
| Pedestrian | 77 | 80 | 94 |
Deaths Caused By road Traffic Accidents In Hertfordshire
| Other | 2 | 2 | 4 |
| --- | --- | --- | --- |
| Car | 13 | 8 | 7 |
| Motorcycle | 7 | 7 | 1 |
| Cyclists | 3 | 1 | 1 |
| Pedestrian | 9 | 6 | 7 |
As you can see from the table above, there are a large number of accidents on the roads in the Hertfordshire area. This includes a large number of serious car accidents, with more than 155 in 2014, 2015 and 2016. No matter whether you are looking to launch car or motorcycle accident claims in Berkhamstead, Legal Expert is the company you need.
Berkhamsted No Win, No Fee Road Traffic Accident Solicitors
When you work with Legal Expert, you are guaranteed a No Win, No Fee personal injury solicitor. This is someone who works to a payment structure whereby you only need to pay legal fees if your case is a success. This reduces the risk that is associated with making a claim by a huge degree. If you were to go for a solicitor that charges by the hour, there is always the chance that you would find yourself in an unwanted position, i.e. having spent a lot of money and getting nothing in return.
The nature of this payment structure leads to a number of knock-on benefits. For example, you are much more likely to experience a high-quality service. This is because the personal injury lawye rin question is going to be impacted by the outcome of your case. Therefore, you can be confident that they will be putting in the hours and doing all they can to ensure that your case is a success. Can the same be said for a solicitor that already has your money?
It is also worth noting that a No Win, No Fee solicitor will not waste your time. Unlike traditional solicitors, they have nothing to gain by simply taking on any case irrespective of the strength of it. Therefore, if they do not believe your claim is likely to be a success, they will tell you.
When could I have to pay charges or fees?
Not all No Win, No Fee car accident solicitors live up to their name. There are a number of different solicitors that claim to provide a No Win, No Fee service but when it comes down to it, they still implement a fee if they do not secure road accident compensation for you. We are proud to be different. When we say we provide solicitors working on No Win, No Fee, we mean it. There are no charges with us.
Getting started with your compensation claim
No matter whether you are ready to get started with your personal injury claim or you are simply looking for more information, we can assist.
Learn more about claiming compensation
You need to have the right information in order to make the right decisions. This is exactly what you will get when working with Legal Expert. All you need to do is browse our website and you will find many different guides on car accident claims, giving you all of the information you need.
Start your claim today
Why not give us a call on our personal injury claims line today? The number you need is 0800 073 8804. This is open seven days per week, from 9.00 a.m. until 9.00 p.m. You can also request a free call back via our website or you can use the live chat function if you would prefer.
Helpful resources and links
Road Safety and Highway Code – Find GOV's information here.
Hertfordshire Road Safety – Find more about what the local area's road safety initiatives are
Court Nearby – If you're required at court, the details are here.
Report The Accident?
Police details – You can find out how to contact them here.
Visit the hospital
Local Hospital information – If you need to go, here are the details.
Our Car Crash Guide – More information about claiming for a car crash can be found here.
Guide to neck injury (Whiplash) – Find out more on this injury.
Other Useful Compensation Guides