How To Prove Fault In A Cycle Accident Injury Claim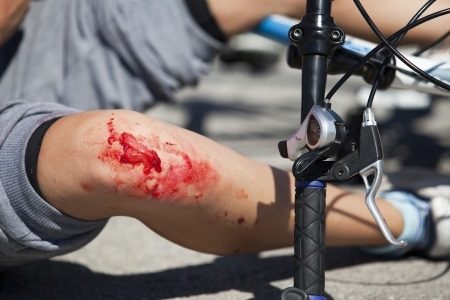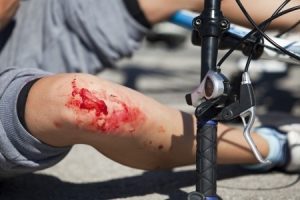 By Daniel Archer. Last Updated On 8th April 2022. Have you been involved in a cycling accident? From accidents involving cars to pedestrians, the scenarios differ, however, if the incident was not your fault, there is a very high chance that you will be entitled to personal injury compensation. Nevertheless, you will need to build a strong case, which is why you need to know how to prove a cycle accident injury claim, as well as hiring the services of a leading solicitor is imperative. This is where we come in. We have helped many personal injury victims to get the compensation they deserve at Legal Expert. You can reach us on 0800 073 8804 seven days per week. But before you do so, make sure you read on to discover everything you need to know about how to prove fault in a personal injury claim.
Select A Section
A Guide To Proving Fault In Cycling Injury Claims
Have you been involved in a cycling accident that was not your fault? If so, you will be interested in making a personal injury claim. However, you may be wondering how you can go about the process and how you will be able to prove that someone else was to blame for the incident. This is exactly what this guide reveals, providing plenty of bicycle accident claim tips to help you prove what happened.
You will find out how to gather evidence for your claim, as well as proving causation, the process that is entailed, and how much compensation you will receive. Other subject areas that are covered include the admission of liability, components of a personal injury claim, and we will provide details on a cycling accident compensation case study. If you still have queries by the end of this guide, please do not hesitate to get in contact.
What Are Cycling Accident Claims?
A cycling accident claim is a case that is launched to secure personal injury compensation for any type of accident involving a bicycle. In order to make a claim, the accident must not have been your fault. For example, you may have been injured when someone driving a vehicle crashed into you because they were driving carelessly. Or, you could have been injured when a pedestrian was using the cycling lane when they shouldn't have been.
What Is The Process Of Making A Cycling Accident Compensation Claim?
To make a compensation claim, these are four of the key steps you need to follow:
See a medical professional – There is only one place to begin, and this is with the fact that you simply must see a doctor if you want to have any chance of your case being a success. Of course, this is pivotal for your health, but it is also vital when it comes to your personal injury claim This is because your doctor will provide you with a medical report, and this is actually the most vital piece of evidence when it comes to any claim for compensation. This document will state your injuries and it will be used to determine how much money you will receive.
Get witness contact information – If anyone witnessed the incident, it is a good idea to get their contact information, and this is because witness statements serve as one of the most effective pieces of evidence.
Hire a No Win No fee solicitor – If you take a look on the web, you will see that you have a whole host of options at your disposal when it comes to choosing a personal injury lawyer to work on your case. You need to pick with care. After all, this person is going to have your chances of compensation in their hands. This is why you are advised to go for a No Win, No Fee solicitor. All of our solicitors work on this basis.
Keep proof of any costs incurred – It is likely that you will face a lot of costs as a result of being involved in an accident, however, the good news is that you do not have to foot the bill for these. So long as you have proof, you will be able to claim for them as special damages.
It is important to note that there is a three-year personal injury claims time limit, so there is no time to waste, especially as court proceedings need to be issued within this frame of time.
Gathering Evidence To Establish Proof In Your Cycling Injury Claim
If you are wondering how to prove a cycle accident injury claim, you will need to build up key pieces of evidence for your claim. There are various things that will help to strengthen your case and give you a better chance of getting the full amount of compensation you deserve.
Firstly, you should take photos of any damage to your bicycle and the scene, as well as your injuries if they are visible. You should also get the contact information of anyone that witnessed the accident. Make sure you keep proof of any expenses you have incurred because of your injuries, as you will be able to claim for these as well. The only other thing you need to do is hire a top-quality law firm, which is where we come in.
Who Is At Fault In Your Cycling Accident?
When launching any type of accident claim, the most important element is establishing responsibility. You need to prove who is at fault for the incident, which involves an in-depth look at the series of events that led to the accident. What happens if you are partially to blame for the accident?
There are incidents whereby the liability can be split. In such a scenario, you will receive compensation, but it will be a lower amount to reflect your involvement. Call our team if you are unsure regarding who is to blame.
Proving Causation In Your Cycling Accident
If you are going to make any type of personal injury claim, you are going to need to prove two things. You need to prove firstly that a third party caused the cycling accident. Secondly, you need to prove that the injury you have sustained was due to this same accident – this is causation. In some incidents, the establishment of a causal link can b easy. However, there are some difficulties in other cases.
This is why hiring a good legal firm is of paramount importance, and that is where we come in. We can help you to establish all of the evidence, from photographs to witness statements, to give you the greatest chance of proving causation in your cycling accident.
Proving A Cycling Injury With Medical Evidence
When proving the cycling injury you have been involved in, the medical report that has been put together by your GP is the most critical piece of evidence. This will state your injuries, including details on the severity of them, how long it is going to take you to recover, and the recommended course of treatment. This will then be used to determine how much money you will receive for what happened to you.
What Is An Admission Of Liability?
Admission of liability is a term that you may have heard about with regards to personal injury claims, but you may be unsure regarding what it really means. This essentially means that the insurer of the defendant has accepted liability on the behalf of your client, which means that they have assumed the legal responsibility for the cycling accident that occurred and the injuries that you have suffered. What this means is that we can now start working on a settlement for you, and often there will not be any need to go to court.
In some instances, the insurer of the defendant may agree liability save for causation. What does this mean? This means that the defendant agrees that the incident in question did take place.
However, they want you to provide evidence that the injuries you have sustained were indeed from the accident in question, which is where the medical report and evidence can come in handy. They want to see a medical report so that they can be certain your injuries were not caused by another incident.
Cycling Accident Compensation Case Study
There are so many different incidents involving cyclists over the years, unfortunately, as they are some of the most vulnerable on the roads. We are going to take a look at one incident, which saw a school teacher receive £320,000 in compensation after being involved in a cycling incident. The teacher was cycling to the school she worked at when a car crashed into her and knocked her off her bike.
The driver was at fault for not paying attention, and the incident caused the teacher to suffer from a number of different injuries. Despite wearing protective clothing, she experienced soft tissue injuries, as well as damage to her jaw and teeth. Not only this, but the psychological impact was significant.
The injury had a negative impact on the teacher's performance at work and started to impact her daily life in a number of different ways. As her long-term employment prospects were negatively impacted, this was taken into consideration and reflected in the amount of compensation that she was rewarded.
Components Of A Personal Injury Claim
You will probably recognise the fact that you will receive money to compensate you for your injuries and your suffering when making a claim for cycling accident compensation. This compensation is known as 'general damages'. This is calculated based on the medical report that will be provided by your doctor, which will state your injuries, your medical diagnosis and the course of treatment advised, and this will then be used to determine how much money you will receive.
However, this isn't the only type of compensation you will get when it comes to making this type of claim.
Aside from compensation for your personal injuries, you may also be able to claim for special damages, which are costs you have had to fund because of the incident and your injuries. This includes bicycle repair costs; if your bicycle was damaged in the accident, you will not have to foot the bill. Aside from this, you can also claim if you have had to hire a replacement bicycle while yours is getting repaired.
Other out-of-pocket expenses people commonly claimed for in regards to cycling accidents include medical expenses, such as treatment and prescription costs, damaged belongings and clothing, and loss of use while you are without your bicycle. Last but not least, if you have been left unable to work while you recover from your injuries you will be able to claim for loss of earnings if you are not covered by sick pay.
Bicycle Accident Compensation Calculator
This section includes some example figures from the Judicial College Guidelines (JCG). Along with medical evidence, the JCG is the publication that's used by legal professionals during the process of valuing your claim.
Certain factors can influence the eventual settlement you could receive. For example, more extreme injuries tend to be worth more in general damages than minor ones. It's also not just physical injuries you can be compensated for. You can also be awarded compensation for psychological injuries such as post-traumatic stress disorder (PTSD).
The figures in the table below have been taken from the JCG. Additionally, you can also head to our personal injury compensation calculator to find out how much your claim could be worth.
| Injury | Description | Amount |
| --- | --- | --- |
| Post-traumatic stress disorder | (a) Severe - permanent effects on your life | £56,180 to £94,470 |
| Eye | (h) Minor eye injuries - causing pain and some temporary interference with vision | £3,710 to £8,200 |
| Chest | (b) Traumatic injury that causes lasting damage to the chest, heart, lung(s) | £61,710 to £94,470 |
| Neck | (b) Moderate - (i) fractures/dislocations that cause immediate and severe symptoms  | £23,460 to £36,120 |
| Back | (a) Severe - (i) causing severe pain and disability | £85,470 to £151,070 |
| Shoulder | (e) Clavicle fracture | £4,830 to £11,490 |
| Arm | (F)(b) Resulting in permanent and substantial disablement | £36,770 to £56,180 |
| Wrist | (c) Less severe, but still with some lasting disability | £11,820 to £22,990 |
| Wrist | (e) Uncomplicated Colles' fracture | In the region of £6,970 |
| Thumb | (r) Very serious injury, where the digit has been severed and grafted back | £18,390 to £32,850 |
If you cannot find the injury you have sustained in the table above, you can still make a claim. Please do not hesitate to give us a call to find out more about the average bicycle accident claim payouts for such an injury.
No Win, No Fee Cycling Accident And Injury Claims
A No Win No Fee personal injury solicitor is someone who works to a payment agreement whereby the personal injury victim only has to pay legal fees if the solicitor successfully wins compensation. All of our claims are No Win, No Fee at Legal Expert. There are many more benefits associated with this service than meets the eye. So, let's take a look at them:
The main difference between a No Win, No Fee service and a solicitor that charges by the hour is financial protection. You know that you will never be in a position where your solicitor has lost your case but you have already spent huge amounts on legal fees. This gives you the ultimate peace of mind.
You also don't have to worry about being priced out of the service because of huge consultation fees. Most solicitors who charge by the hour are guilty of charging extortionate consultation prices. However, no huge upfront payment is required when using a No Win, No Fee
The benefits are not only financial. Having an experienced lawyer by your side can help you under the process of making a claim, They will offer you help and guidance throughout.
Why Make Your Claim With Us?
There may be many legal firms in the UK, but there is only one that you should choose to work with, and that is Legal Expert. There are a number of reasons why we believe that our service is the best:
Experience– There is only one place to start, and this is with our level of experience. You want to be reassured by the fact that your solicitor has worked on many cycling injury claims in the past, and that they have done so successfully. You can be sure of this with Legal Expert. We will provide you with a solicitor that has up to 30 years of specialist experience in the industry.
No Win No Fee – No Win No Fee alludes to a payment arrangement whereby the client only pays legal fees if their case is successful. It is always a good idea to go for this type of arrangement, as it offers a significant degree of monetary protection. All of our claims are 100 per cent No Win, No Fee.
Reputation– Finally, we are proud to have achieved an excellent reputation in the industry. We have a great track record for securing the maximum compensation amounts for our clients.
Start Your Claim By Calling Us Today
If you are ready to make a claim, Legal Expert are ready and waiting to assist you. We can help you to launch your case today or we can provide you with any queries you may have. We can also provide you with cycling claim examples if you need them. For more information, give your team a call today on 0800 073 8804. This is our personal injury claims line, which is open seven days per week, 24 hours a day, so you can call us at a time that is convenient for you. There are plenty of other ways you can contact us, such as talking to us about your claim online.
Useful Resources
Hopefully, you now know how to prove a cycle accident injury claim. However, if you require more information, the links below may be of use to you.
Frequently Asked Questions
What can I claim for after a bicycle accident?
If your bike accident injury has been caused by someone else's negligence, you can be entitled to compensation for your physical pain and mental suffering. However, there are other sums that can be awarded to you if you have lost or spent money that can be attributed to your injuries.
For example, you could be entitled to reclaim wages lost if you have had to take time off work. Get in touch with us today if you want to find out more.
How do I claim as a cyclist?
Firstly, you will have to establish who was liable for the accident that caused your injuries. If you are responsible for your own injuries, then you will not be able to claim. However, you can be partially to blame and still receive a portion of a full payout. This is known as split liability.
If a driver causes your injuries due to negligence, you would need to make a claim against them.  The settlement would be awarded to you by their insurance company if your claim succeeds. Gathering evidence is a good way of supporting your claim. For example, acquiring dashcam footage and dashcam footage.
Other Helpful Guides