How Much Compensation Can I Claim For Stillbirth Medical Negligence?
For any expecting parents, suffering a stillbirth can be one of the most heart-breaking and distressing experiences to go through. While making a stillbirth compensation claim will not take back what has happened, it can ensure you are compensated for any wrongdoings that have taken place. For example, if the midwife that was looking after you and your baby did not conduct the correct scans or failed to pick up on any signals that something was wrong with your baby, they may be deemed responsible for the suffering you have been subjected to.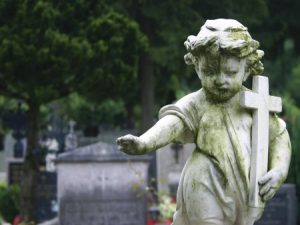 Stillbirth compensation claims are designed to ensure you receive a payout for the suffering and pain you have experienced, as well as any expenses you have had to fund due to the stillbirth. A lot of parents miss work while they come to terms with what has happened, for instance, and compensation for stillbirth will cover loss of income. It can also cover the likes of counselling expenses or any other costs you have been subject to.
At Legal Expert, we have many years of experience in helping parents to get the compensation they deserve for the stillbirth they have suffered. We have an exceptional track record, pride ourselves on putting our customers first, and we always act with the highest levels of confidentiality. Find out more about making a stillbirth compensation claim below.
Select a Section
What Is A Stillbirth
According to the NHS, a stillbirth is a baby not born alive after the 24th week. Cases before 24 weeks are considered foetal loss, or more commonly, miscarriage. Sadly, a stillbirth happens more often than many people realise, with over 3,600 cases recorded in the UK each year. Whilst most cases are due to complications with the placenta, others are due to birth defects. A low percentage of stillbirths occur due to problems with the mother's health, but a small percentage of cases may be due to medical negligence, which is often even more heart-breaking for the prospective parents, as something may have been able to have been done to ensure the safe arrival of their baby.
The causes of stillbirths
For a large majority of stillbirths, the baby seems otherwise healthy, and, therefore, the cause can't often be explained and this would not lead to stillbirth compensation claims, despite the traumatic situation the parents have been through. However, there are also some stillbirths that have been linked to placental complications. This means the placenta is not functioning correctly. The placenta is the organ that connects the blood supply for the baby to the mother's birth supply while also nourishing the baby while in the womb. A placenta that does not function correctly can be the direct cause of a stillbirth. In other cases, it contributes to the stillbirth because it has caused the growth of the baby to be held back. A lot of stillbirth organisations and charities are trying to do further research into placental causes with the aim of providing greater care for babies and improving the detection of placental issues.
There are a number of other causes of stillbirth, which include:
Infection in the mother, which also impacts the baby.
Pre-existing diabetes.
A genetic physical defect in the baby.
Obstetric cholestasis or intrahepatic cholestasis of pregnancy (ICP). This is a live disorder that occurs during pregnancy and is characterised by extreme itching.
An issue with the umbilical cord. The umbilical cored is attached to the placenta and the baby's belly button. Issues can arise if the cord becomes wrapped around the baby and becomes knotted, or if it slips down through the entrance of the womb prior to a baby being delivered. This is known as cord prolapse.
Pre-eclampsia. This is a condition that causes the mother to experience high blood pressure.
Placental abruption. This happens when the placenta separates from the womb prior to the baby being born. This can be associated with abdominal pain and bleeding.
Bleeding (haemorrhage) during or before labour.
It is worth noting that roughly one in ten stillbirths happen because of an infection. There are numerous infections that can result in stillbirths. Bacterial infection is the commonest infection type, which travels into the womb from the vagina. This includes the following:
Ureaplasma
Mycoplasma
Chlamydia
Haemophilus influenza
Enterococcus
Klebsiella
coli
Group B streptococcus
Other infections which may cause a stillbirth include the following:
Malaria
Toxoplasmosis
Q fever
Lyme disease
Leptospirosis
Listeriosis
Herpes simplex
Cytomegalovirus
Coxsackie virus
Parvovirus B19
Flu
Rubella
Stillbirth risks and risk management
There are a number of factors that can increase the risk of a stillbirth. While not all stillbirths are preventable, there are some things you can do to reduce the risk. This includes the following:
Report any itching to your midwife.
Be aware of your baby's movements and report any concerns to your midwife immediately. When you are between 16 and 20 weeks pregnant, you will probably start to feel some movement. However, for some women it does take a little bit longer. These movements can be a roll, swish, flutter, or kick. The number of movements will rise until you reach around the 32-week stage, after which they should stay around the same. You will become accustomed to your baby's movements. If you detect a change in the pattern of the movements or that your baby is moving less than usual, this could be a sign that your baby is unwell. It is important to book an appointment with your midwife as soon as possible so the wellbeing of your baby can be assessed.
Report vaginal bleeding to your midwife as soon as possible.
Report any tummy pain to your midwife.
Protect yourself against infections.
Avoid certain foods. There are various different foods you need to avoid during your pregnancy. You need to ensure that all poultry and meat is cooked through. There are also various types of cheese and fish you need to avoid. Other types of food you need to stay away from include pate, raw or partially cooked eggs, and raw shellfish.
Make sure you are a healthy weight before you try to get pregnant. Obesity increases the risk of stillbirth. Losing weight before you become pregnant is the best way to protect the wellbeing of your baby and your own health too. You will cut your risk of all issues associated with obesity in pregnancy if you reach a healthy weight beforehand. If you are obsess when you become pregnant, your GP or midwife can give you advice regarding improving your health while you are pregnant.
Attend all antenatal appointments so that your midwife can monitor the wellbeing and growth of your baby. During these tests, the midwife will monitor the position and growth of your baby. You will also be offered tests, including urine tests and blood tests. These are used to detect any conditions or illnesses, for example, pre-eclampsia, which may cause complications for you or your baby. This ensures that any treatment that is required can be given efficiently and promptly.
Avoid drugs and alcohol while pregnant.
Stop smoking.
Stillbirth caused by clinical negligence
There is no doubt that experiencing a stillbirth is one of the most distressing experiences for anyone to go through. This is made even worse when the stillbirth happens due to clinical negligence. Needless to say, if this has happened, you will most certainly have grounds for a stillbirth compensation claim. If you have gone through this heart-breaking experience and you feel it could have been prevented if the medical service you provided was of a higher standard, you would be entitled to claim.
All healthcare organisations, be it the NHS or private medical firms, try to uphold high standards. Nevertheless, mistakes can happen, and there are a number of ways that a medical centre could be deemed negligent and, therefore, responsible for the stillbirth you have experienced. For example, the doctor you have seen may not have had the required experience, or he or she could have made a mistake and missed a vital sign that may have prevented the stillbirth. There are also cases whereby the hospital does not carry out the required tests at the speeds necessary, which means key signs are picked up on when it is too late. In fact, a Department of Health inquiry raised two years ago revealed that up to 600 babies die needlessly every year because of mistakes made by midwives and doctors. If this has happened to you, you should make a stillbirth compensation claim and get the payout you deserve.
Support for parents who have suffered a stillbirth
There are a number of organisations that provide support for parents who have suffered a stillbirth. This includes the following:
MASS Miscarriage and Stillborn Support – MASS works to relieve the emotional distress and suffering that parents experience through the loss of a baby due to stillbirth and miscarriages.
The Lily Mae Foundation – This is a charity that provides support for parents and families that have traumatically and tragically lost a baby to neonatal death or stillbirth.
Sands (Stillbirth & Neonatal Death Charity) – Sands is a charity that provides support throughout the United Kingdom for anyone that has been impacted by the death of a baby. Sands promote research to reduce the loss of babies' lives; as well as working to improve the care that bereaved parents receive.
Abigail's Footsteps – This charity is designed to help families and midwives cope better with neonatal death and stillbirths. Abigail's Footsteps is described as an actionable, influential, and powerful charity, which is dedicated to making a demonstrable difference to people's lives.
Tommy's – Tommy's is the biggest charity in the UK for funding research into premature birth, stillbirth, and miscarriage. Tommy's provide information for parents-to-be to assist them so they have a healthy pregnancy and baby.
Life After Loss – This is a charity that provides information and support for anyone that has experienced the loss of a baby during any stage of their pregnancy.
Cariad Angel Gowns – Cariad Angel Gowns is a unique charity that takes donated wedding gowns and transforms them into Angel burial memory packs and outfits for those who have suffered a baby lass through neonatal loss, stillbirth, ectopic, or miscarriage.
Stillbirth compensation case studies
There have been numerous high profile stillbirth compensation claims in the news over the years. There have also been a number of celebrities that have shared their stories of stillbirth. Considering it's a topic that is often deemed a taboo in today's modern society, these celebrities are paving the way for more open discussion on such a difficult topic. One example is Lily Allen who experienced a stillbirth six months into her pregnancy after contracting a viral infection. Other celebrities that have experienced the devastation of a stillbirth include Annie Lennox, Gary Barlow's wife Dawn, Kelly Brook, and Amanda Holden. There have also been many compensation cases for stillbirths that have been in the news, and one brave couple have won an award for raising awareness on stillbirths.
One couple, Chris and Wendy Pratt, were awarded compensation after NHS staff failed to notice the signs that their baby was in distress before she was stillborn at 27 weeks in April 2010. Medical negligence lawyers launched a claim against the NHS, and an undisclosed payout was reached. Their story reveals a number of errors on the NHS' behalf, which lead the NHS to admit that if they had correctly performed a CTG scan after the baby's 20 week scan, it would have, on the balance of probabilities, be been born alive.
Making a complaint vs claiming compensation for stillbirth
You may be wondering whether it is better to make a complaint or a stillbirth compensation claim. The truth is that it is better to do both. You should still make a complaint to the hospital or medical authority that is responsible even though you are going to make a claim for stillbirth compensation. Making a complaint will initiate the investigation, which can provide evidence to support your compensation claim later. Basically, it strengthens your position when you have already launched a complaint against the healthcare organisation in question.
Stillbirth compensation amount
If you want to make a stillbirth compensation claim, you will be wondering how much compensation you could be entitled to. One thing to note is that it is not possible to give you a definitive figure regarding the payout you will receive. However, what we can do is enlighten you to the typical payout amounts for claims relating to stillbirths. This should give you a good idea regarding the compensation you could receive. Nonetheless, every case is different, and is treated as such. If any solicitor promises you a certain figure of money, please do not pin your hopes on this, as no one can guarantee a certain payout for any type of personal injury claim.

| Reason for claiming compensation | Typical stillbirth compensation amount | Comments |
| --- | --- | --- |
| Loss of anticipated earnings | £10,000 - £400,000 | This payout is devised to cover any loss of income you suffer in the future while you recover from your injuries. The amount you receive is based on the pay level you currently get, as well as your future earning potential. In some cases, the claimant may receive a greater amount than the maximum stated. |
| Loss of benefits | £5,000 - £500,000 | You will no doubt have had to miss work due to the stillbirth you have experienced. If you have lost income as a consequence, you will be able to claim for this. In some cases, the claimant may receive a greater amount than the maximum stated. |
| Pain and suffering | £1,000 - £200,000 | The level of pain and suffering you have been subject to will determine the payout you receive. |
| Severe psychiatric damage | £41,675 - £88,000 | In the most severe cases, the prognosis will be very poor. The person will also be suffering from a number of symptoms. For example, the stillbirth will have had a very negative impact on their relationships with friends and family, and they will be struggling to cope with work and life. There will also be a high level of future vulnerability, and it is unlikely that treatment would be very successful. |
| Moderately severe psychiatric damage | £14,500 - £41,675 | For these cases, the prognosis will not be great. However, it will be a lot more optimistic than the severe category mentioned above. The same applies for the symptoms mentioned. |
| Moderate psychiatric damage | £4,450 - £14,500 | For this category, the prognosis will be good. While there will be some of the symptoms that have been mentioned above, by the time the trial comes, there will be significant improvement. |
| Less severe psychiatric damage | £1,170 - £4,450 | For this payment bracket, the extent to which your sleep and daily activities have been impacted will determine the payout you receive. |
No win no fee stillbirth compensation
One of the main features of our service is the fact that your stillbirth compensation claim will be made on a No Win No Fee basis. This means that you only pay legal fees if we manage to successfully win compensation for you. If we don't, you won't need to pay a penny. This eliminates the start-up costs that are associated with making a personal injury claim, meaning anyone can claim, irrespective of their current financial situation. This opens the door for more people to claim, and it also takes the stress out of making a claim. After all, you can have complete peace of mind knowing that you won't end up in the dreaded position where you have a huge legal bill to fund yet you do not have any compensation to fund it with.
The No Win No Fee payment structure also means that you can find out the validity of your claim for free. After all, we won't waste your time by taking on your stillbirth compensation claim if we do not think you have a genuine chance of compensation. We know that you are going through an incredibly difficult time at the moment, and the last thing we want to do is make the situation worse for you. This is why we promise to always give you a realistic and honest assessment regarding the strength of your case. You can also be certain that you will never be taken for a ride. Our payment structure makes us accountable. You know that we won't take on your case simply to take your cash, as can be the case with other personal injury law firms.
How Legal Expert can help with stillbirth compensation claims
If you are ready to make a stillbirth compensation claim, or you would like more information on doing so, please do not hesitate to get in touch. There are a number of ways you can contact us here at Legal Expert. To speak to a member of our team directly, please dial 0800 073 8804. You will speak to a friendly and experienced professional who will handle every call with the highest level of confidentiality. Alternatively, you can send an email to info@legalexpert.co.uk, and we will get back to you as quickly as we can. You can also use the online chat feature or the contact form that is available on our website.
Helpful links
This link reveals more about our No Win No Fee service, which you will experience when you make a stillbirth compensation claim through our service. Find out about various types of claims, as well as details on how much a No Win No Fee solicitor takes, and why to choose our No Win No Fee service.
This takes you to the NHS support page for stillbirths. You will find information on the various support groups that are available, as well as details on the cause, prevention and much more.
GOV – To register a stillbirth
If you need to register a stillbirth, you will find all of the information required on this page. A stillbirth must be registered within 42 days at a register office. The UK Government website provides details on who can register a stillbirth and how to go about it. Please note that if you live in Scotland you only have 21 days.
How Much Compensation Can I Claim For Medical Negligence?
Find out the compensation amounts you could claim for medical negligence and get free legal advice.