Bristol Data Breach Solicitors – Expert Claims Support
In this article, we want to explain how data breach solicitors for Bristol can help you to seek damages if you have been harmed due to a data breach. It's important to note that you needn't be restricted to the services of solicitors in your local area. Data breach solicitors can work for you from anywhere in the country.
You may well have heard about the General Data Protection Regulation (GDPR) and The Data Protection Act 2018 (DPA) in recent years. Since Brexit, the DPA has been updated and the UK GDPR has been enacted.
The main focus of these laws is to protect your personal information and to stop it from being unlawfully exposed. Where the rules are broken, the Information Commissioner's Office (ICO) has the power to investigate organisations, force them to change how they work and even fine them. However, they cannot issue data breach compensation to those affected by the breach.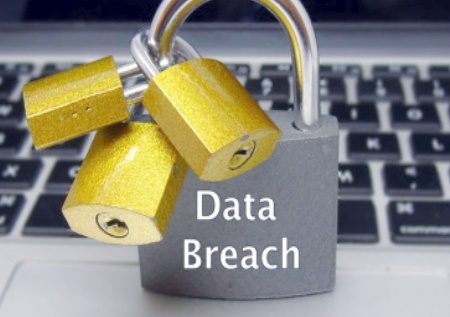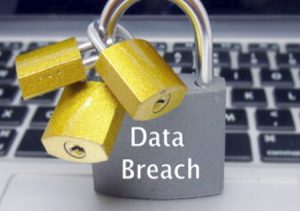 Whether you're based in Stoke Gifford, Knowle, Keynsham, Filton or any other part of Bristol, we could help you make a data breach claim. Following a free consultation, we could appoint one of our data breach solicitors to your claim. If your case is accepted, they could help you make a psychological injury claim. You could also claim for any financial losses caused by a data breach too.
What's more, they'll offer their services on a No Win No Fee basis.
We are available on live chat or on 0800 073 8804 if you have a strong claim. To find out more about finding data breach solicitors for Bristol, please read on.
Select a Section
Our Guide About Data Breach Solicitors For Bristol
As we progress through this guide, we'll explain how data breach solicitors for Bristol could help you. We will provide information on what harm data breaches can cause, how data security incidents can happen and how much data breach compensation might be awarded.
Importantly, we'll look at the two types of suffering you could claim for too. They include monetary losses and mental harm. For example, you could be entitled to compensation if an avoidable data breach meant you suffered due to stress, anxiety or depression.
Our advisors are here to help if you aren't sure whether you are eligible to make a data breach claim. You can discuss your options via live chat or call us. Our advisors are available 24/7.

What Is A Breach Of Data Protection?
To help make this guide a little easier, we have added some definitions of key UK GDPR terms below:
Personal data. Information that might directly or indirectly lead to the identification of a data subject.
Data controllers. Organisations that need to use personal data. They will decide why it's needed and how to process it.
Data processors. Organisations that work for the data controller and process information on their behalf.
Data subject. This is anybody whose personal data is processed.
Now let's look at what data breaches are. According to ICO documentation about the UK GDPR, personal data breaches are incidents where personal data is unlawfully or accidentally destroyed, accessed, changed, disclosed or lost.
Data breach claims can only be made if the actions (or inaction) of the organisation that should protect your personal data caused the breach in some way. For instance, if a laptop containing unencrypted personal data was stolen from an office, and the data controller hadn't ensured appropriate security measures were in place, they could be seen as liable.
As well as proving how the defendant in your claim caused the breach, you'll need evidence to show how it caused you to suffer. For example, a psychological injury claim might be possible if an avoidable breach caused you to suffer distress, anxiety or other similar injuries. You could also claim for any expenses or costs sustained due to the breach.
If you have any questions about your eligibility to take legal action, please call us today.

How Do Breaches Of Data Protection Happen?
In this section, we have listed some scenarios that could result in you looking for a data breach solicitor in Bristol. We can't list every type of data breach possible but hope that this list gives you some idea. The examples include:
Where letters, emails or faxes intended for you (and containing personal data) are directed to the wrong recipient who isn't authorised to receive them.
If data is published online but personal data about you is not redacted and there's no lawful reason for this.
Where portable devices without encryption are lost or stolen and contain personal data.
If an email is sent to multiple recipients but the BCC field is not used and the recipients aren't authorised to see each other's personal data.
Where your personal data is lost during a theft and no backups were available.
If a company's IT systems were hacked, and personal data accessed, because they had an out of date security system.
Once again, these incidents alone do not mean you are automatically eligible to claim data breach compensation. You must show that the organisation's actions or inaction allowed the breach and that you also suffered as a result.

How Frequent Or Common Are Data Breaches?
So, how common are data breaches in Bristol? Well, the ICO doesn't provide data breach statistics on a per city basis. However, we can provide information about a breach by the local council that was recently reported in the news.
According to one report, information about families with disabled children was distributed to other families by Bristol City Council without permission. As a result of the email being sent, the names of each child, as well as their main carer, was viewable to all other recipients.
A spokesman for the council said that the GDPR breach had been referred to the ICO.
Source: https://www.bbc.co.uk/news/uk-england-bristol-55048398
The graph below shows local authority security incidents reported to the ICO (non-cyber security) for the second quarter of the 2021/22 financial year.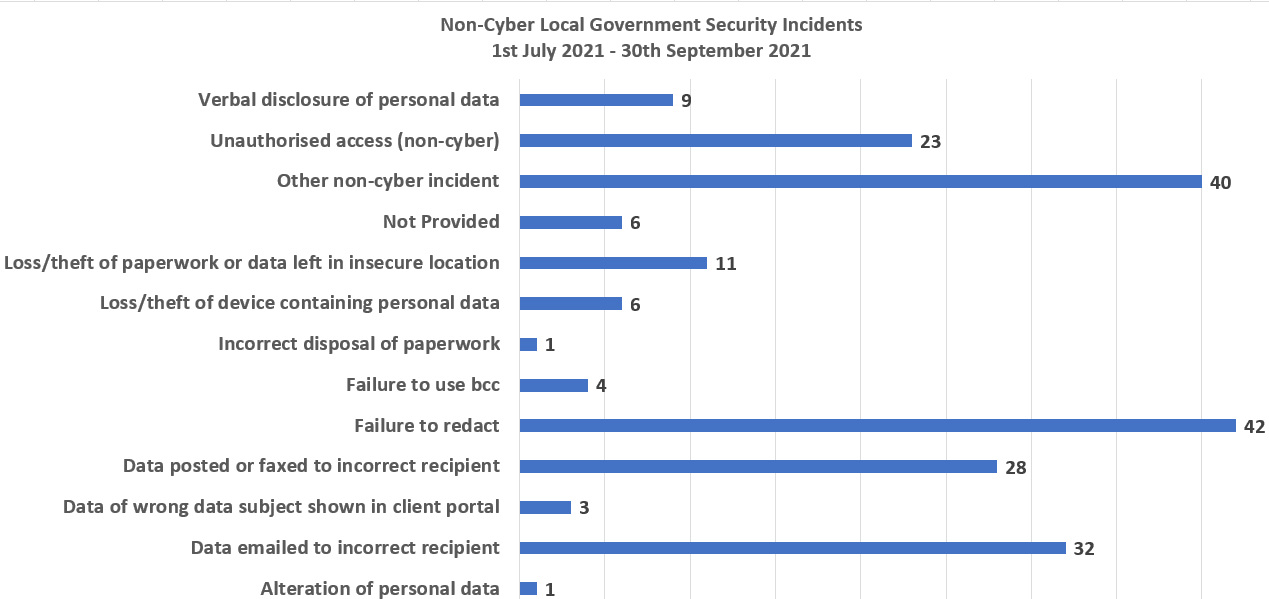 We can connect you with data breach solicitors for Bristol claims so please call if you'd like your case reviewed for free.

Do I Need A Solicitor To Claim Data Breach Compensation?
Let's now look at how the claims process works and how data breach solicitors for Bristol can help.
If an organisation becomes aware of a data breach affecting your rights and freedoms, they need to contact you. The letter or email they send should be stored safely as it could be crucial evidence if you decide to take action.
However, if you believe a breach has occurred but you've not heard anything to confirm it, what can you do? Well, you may wish to:
Raise a formal complaint with the organisation you suspect was involved.
Escalate the complaint further where necessary.
Ask the ICO to intervene if you're still not satisfied with the response. This should happen before 3-months have passed since you last heard anything meaningful about your complaint.
Importantly, though, you are able to seek legal advice at any point. While an ICO investigation can provide an important insight into what has happened, it isn't always necessary.
One of our data breach solicitors could reach an amicable compensation settlement on your behalf with the organisation responsible. Where they agree that they were liable for the incident and your suffering, the claim could be finalised within months.

Examples Of Data Breach Compensation Amounts
The UK GDPR permits you to seek two forms of compensation following an avoidable data breach. They are:
Material damages. This is could include any expenses and costs you've paid out due to the data breach.
Non-material damages. When claiming for non-material damages, you make a psychological injury claim if you've suffered because of anxiety, depression or stress, for example. A claim for Post-Traumatic Stress Disorder (PTSD) might also be required if your symptoms have worsened due to the breach, for example.
Our compensation table, below, provides some settlement ranges for psychological injuries caused by data breaches. The data we've used comes from the Judicial College as their guidelines are used by legal professionals when determining settlement amounts.
| Type Of Claim | Severity Level | Settlement Bracket |
| --- | --- | --- |
| Post-Traumatic Stress Disorder | Severe (a) | £56,180 to £94,470 |
| | Moderately Severe (b) | £21,730 to £56,180 |
| | Moderate (c) | £7,680 to £21,730 |
| | Less Severe (d) | Up to £7,680 |
| Psychiatric Harm | Severe (a) | £51,460 to £108,620 |
| | Moderately Severe (b) | £17,900 to £51,460 |
| | Moderate (c) | £5,500 to £17,900 |
| | Less Severe (d) | Up to £5,500 |
Compensation awards are largely based on the severity of any injuries. Therefore, you'll need evidence to show how you've been affected. To help with this, you will need a medical assessment as part of the claims process.
Your solicitor can usually arrange a local appointment so you won't need to travel too far. During your meeting, an independent medical specialist will discuss your injuries with you and may refer to your medical records.
After the meeting, a report setting out your prognosis will be forwarded to all relevant parties involved in the claim.
The other purpose of this report is to assess whether your injuries were caused or worsened by (or not linked to) the data breach.
Your solicitor can use the report to help value your injuries.
In the next section, we'll explain how we could appoint data breach solicitors for Bristol who'll work on a No Win No Fee basis.

Are There Any No Win No Fee Data Breach Solicitors Covering Bristol?
If you're put off from claiming data breach compensation because you're concerned about losing money on solicitors' fees, we can help. Our experienced solicitors process all claims that they accept on a No Win No Fee basis.
As a result, the chances of winning your claim need to be reviewed before your case is accepted. Therefore, your solicitor will check the following:
Did a data breach occur and did it involve your personal information?
Was the defendant responsible for the incident?
Have you suffered a psychological injury or financial problems because of the breach?
If your claim is accepted by one of our solicitors, their work will be funded by a Conditional Fee Agreement (CFA). (This is also known as a No Win No Fee agreement.)
Your copy will set out what your solicitor needs to do before they are paid. Also, the CFA will make it clear that solicitor's fees are not payable for failed claims.
Where a claim is won, you'll pay a success fee. This is a fixed percentage of your compensation that your solicitor will deduct to cover the cost of their work. The success fee is legally capped so you can be assured that you're not being overcharged.
Importantly, your solicitor will also need to ensure you're eligible to claim in terms of time limits. They'll check what time limit applies as while some data breach claims have 6-year time limits, others must be started within a year of the breach occurring.
To check whether we could appoint a data breach solicitor for your claim, why not call our advisors today?

How To Claim With Data Breach Solicitors For Bristol
You have almost reached the end of this article about data breach claims. If you would like one of our solicitors to represent you, you can:
If you'd like to know more about us, please take a look at reviews from some previous clients.

Learn More About Data Breach Solicitors For Bristol
Anxiety – Every Mind Matters – NHS advice on strategies that help with anxiety.
Subject Access Requests – ICO guidance on how to request copies of your personal data held by organisations.
Freedom Of Information – Details of how to request information from public bodies and authorities.
University Of Bristol Data Breaches – Information on claiming if you've been harmed by a university data breach.
Employer Data Breaches – A guide on claiming against your employer if they breach your personal data privacy.
Bristol County Council Data Breaches – Guidance on claiming against the county council if you've suffered as a result of a data breach.
Thanks for reading this article on finding data breach solicitors for Bristol.
Written by Hambridge
Edited by Victorine