£4,700 Compensation For A Pulled Muscle At Work Accident
By Lewis Cobain. Last Updated 21st July 2023. Legal Expert work with a panel of specialist, no win no fee, solicitors across the country. Our expert team has successfully contested numerous workplace accident claims and injuries such as musculoskeletal claims for a pulled muscle, such as a pulled muscle in the back or other locations. Our expert team works with claimants to secure them the damages that they are owed as a result of their pain and suffering, as well as to recover any financial costs incurred as a result of the injury. This case study involves a pulled muscle injury and a muscle damage compensation claim. According to slip, trip, fall statistics, slips, trips, and falls are the most common form of workplace injury in the UK, making up around 29% of all workplace accidents in the country. As such, all workplace are required to carry out slip, trip, fall risk assessments to prevent accidents, such as the one in our case study from happening.
In this pulled muscle case study, we are looking at a case where a retail worker in one of the UK's largest supermarket chains slipped over on a large ball of ice in the freezer section of the supermarket. The injury was diagnosed as a pulled muscle in the back. This led to the claimant, a woman, having pulled muscle symptoms in her back for a period of time after the accident.
After negotiation between solicitors acting on behalf of the claimant and defendant, a settlement of £4,700 was agreed upon. You can read more about this pulled muscle case study and how the team at Legal Expert can help you by reading below.
How Common Are Slips, Trips, And Falls In The Workplace?


Slips, trips, and falls are the most prevalent type of workplace injury, as can be seen in the graph. In turn, they can lead to a very wide range of injury types which can include musculoskeletal conditions, such as a pulled muscle in the back or a pulled muscle in the side among others. The leading causes of these types of accidents are spills, the type of flooring, footwear or poorly placed equipment on the floor. All businesses should ensure that they carry out a risk assessment to identify slip, trip, fall safety hazards and ensure that they take all the necessary slip, trip, fall prevention steps.
How Did The Pulled Muscle Accident Happen?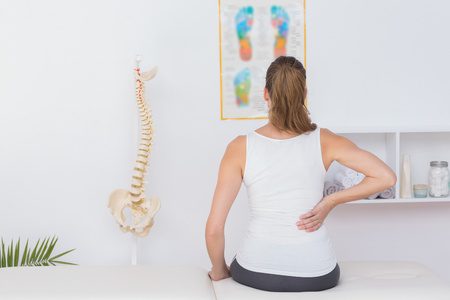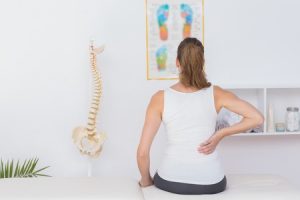 At the time of the accident and her injuries, the woman was employed in a customer service assistants role for one of the UK's major supermarket chains. Her job was to maintain stock in the freezer section. The claimants' duties included accepting incoming freezer deliveries as well as making sure that the freezer cabinets were stocked. Towards the finish of the claimants night shift, she was finishing taking deliveries as well as tidying the shelving areas. The claimant noticed that there were still some stock gaps which needed to be filled, ready for the morning.  The claimant went to get more stock from the supermarkets' storage area. Directly inside the freezer is a large plastic curtain. The claimant did not see that the curtain was damaged at the point where it connected to the frame. This damage allowed ice to have formed there, before falling onto the freezer floor.
The pulled muscle injury happened when the claimant stepped into the freezer. One of her feet slipped on a large patch of ice which had formed on the smooth flooring. The claimant fell back, landing on her back. Soon after the impact, she started noticing pulled muscle symptoms in her back. As well as the back injury, the claimant's left arm also struck a metal barrier and she struck her head against the hard floor. She immediately then noticed the ice she had slipped on.
The Consequences Of The Pulled Muscle Injury
The claimant immediately filed a report in the company accident log. At this time the claimant was still in a large amount of overall pain, specifically in her back and head, as well as in her hip and arm. When she went home, she immediately took some pain medication before going to bed to rest. The pain later became worse and when the saw a GP at her local practice, she was provided with a pulled muscle in back treatment as well as medication for a general muscular injury.
However, after the initial pulled muscle in back treatment, the condition continued to get worse and the claimant had to visit her local A&E department. The doctor confirmed the pulled muscle injury. Whilst resting and recovering from the injury, the claimant found it difficult to carry out usual household tasks and was not able to practice her hobbies, such as gardening. The claimant had to take two weeks off work, though she did not lose any income at that time.
Establishing Liability In A Pulled Muscle Case
Slips, trips, and falls in the workplace are very common types of personal injury claim and the no win no fee solicitors we work with at Legal Expert have a wealth of experience in successfully pursuing a variety of similar pulled muscle personal injury claims. In this case, it was relatively easy for solicitors acting on behalf of the claimant to demonstrate liability for the muscle damage compensation claim. As the employer had not fixed the curtain, they were in breach of their duty to provide all employees with a safe working environment. This made it easier to secure a greater than average compensation for a soft tissue injury in this case.
The defendant did not contest their liability for the injuries suffered and admitted liability. Solicitors for the claimant organised an examination from an orthopedic surgeon to help determine the extent of the injury. The report estimated the pulled muscle would take two months to fully recover from the accident. This helped the two sides to agree on a fair compensation settlement.
The Settlement
Soft tissue injury compensation amounts can vary widely, depending on the nature and severity of the injuries suffered and the average compensation for a soft tissue injury is hard to say. In this case, the supporting evidence was then sent to the defendant who quickly responded. They initially responded with an offer which the claimants' solicitors felt lower than expected, compared to the injuries suffered. This offer was rejected and a larger compensation settlement  of £4,700 was proposed, which the client accepted.
No Win No Fee Personal Injury Solicitors
If you are eligible to make a personal injury claim after you pulled a muscle at work, one of our solicitors may be able to help you. They have experience with various types of accident at work compensation claims, and may offer to represent you in yours on a No Win No Fee basis under a Conditional Fee Agreement. 
When making a claim with a No Win No Fee solicitor under this arrangement, you will not be expected to pay them anything upfront or during the course of your claim for their services. Additionally, they will not charge you a fee for the work they have provided should your claim fail.
If your claim successfully results in compensation, your solicitor will deduct a legally capped success fee from this.
Whether you have pulled a back muscle at work, or any other type of muscle, our expert personal injury solicitors may be able to help you submit a claim on a No Win No Fee basis. Contact our advisors today to see if you could be eligible to work with one of them.
Contact Legal Expert
Contact Legal Expert today to let us help you claim the compensation that you deserve. The dedicated professionals who are part of our team will be able to help you start making your compensation claim for injuries such as a pulled muscle in the workplace, or any other personal injury claim. You can contact Legal Expert today by calling us on 0800 073 8804. You can also email us at info@legalexpert.co.uk. Alternatively, you can also use our online contact form to reach our team.
Useful Links
Accident At Work Compensation Amounts
Find out how much compensation out can claim for an accident at work.
Pulled Muscle In The Back NHS
This pulled muscle in the back NHS guide provides information and advice on how to care for back pain caused by injuries such as a pulled muscle.
Sprains And Strains
A guide to muscle sprains and strains with this guide from the NHS.
Exercises For Back Pain
Treat your back pain with these pulled muscle exercises from the NHS.
Other Guides Available