Beccles Car Accident Claims Solicitors – No Win No Fee Claims Guide
Can I get compensation for a car accident in Beccles? This is something you may be wondering considering you have landed on this guide. Did you know that there are an average of ten million motor vehicle accidents in the UK each year? This is a startling figure. Thankfully, most crashes are minor. Nevertheless, if you have been involved in a car crash and suffered injuries as a result you might be able to make a personal injury claim. This is so long as the incident in question was not your fault and we are able to claim.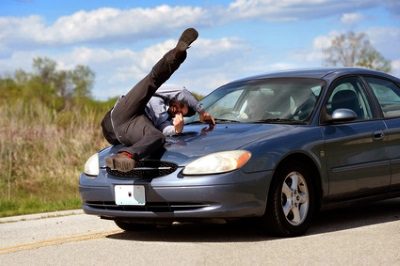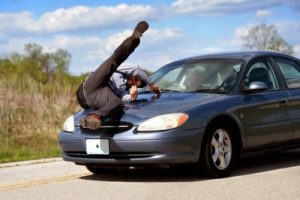 There are many different types of car accidents. Perhaps you were injured whilst driving in Beccles when another car crashed into you? Maybe you were the passenger in the vehicle that caused the incident? Perhaps you were involved in an accident with an uninsured driver? When it comes to making a claim, the type of incident does not matter as such, what matters is who is at fault. You need to be able to show that someone else is responsible if you want to have any chance of making a successful claim.
You are also going to need to have a good legal professional fighting your corner so you have the best chance of getting the full amount of compensation you are entitled to. With that being said, read on to discover everything you need to know about making a car accident compensation claim in Beccles.
Medical Examinations And Assessments Near To Beccles From Our Nationwide Panel Of Medical Experts
It may seem obvious that you need to see a medical professional if you have suffered an injury. However, a lot of people bypass this step when their injuries are minor, as they would rather cope with them themselves. Nevertheless, no matter how minor your injuries may be, you need to see a doctor if you want to have a chance of getting compensation. The medical notes they make will prove to be the most pivotal piece of evidence when making a claim. Here at Legal Expert, the awyers we can provide can organise a local medical examination and assessment for you via one of our nationwide panel of medical experts. They will do this free of charge, so please do not hesitate to give us a call for more information. The nearest one to Beccles is as per the below:
Asef Zafar
44 Felaw Street, Ipswich
Suffolk
IP2 8SJ
How To Get The Best Legal Team For Your Road Traffic Accident Claim
If you have been involved in a car accident that was caused by another person, you will rightly be thinking about making a claim for compensation. When in this situation, one of the most crucial things you need to do is find top quality Beccles car accident claims solicitors that can handle everything for you. But, how do you narrow down your search? Let's take a look at some of the things you should be looking out for:
Someone with experience – You need a solicitor that has handled a large number of personal injury cases before. The last thing you want is to be their practise project.
Someone who has worked on cases like yours before – Having experience is one thing, but you need to make sure that the experience is relevant. There is no point choosing a workplace accident solicitor if you have been hurt in an accident that occurred on the roads.
Someone that is UK based and UK registered – Don't simply assume that this is the case. Make sure you check first.
Someone that has a good reputation – You should always take the time to read feedback that has been left by prior clients. This is a great way to get an honest insight into the level of service you are likely to experience. If someone has a large number of bad reviews, you know that you should look elsewhere.
Reviews Of Vehicle Accident Solicitors Covering Beccles
As mentioned in the above section, taking the time to read reviews that have been left by previous clients regarding the car accident claims solicitors you are considering is of paramount importance. This will help you to get an honest assessment regarding the service they provide. Not only is this critical but you need to make sure that you work with a company that can provide you with all of the legal assistance and advice you need. This is something that we do at Legal Expert, and we do so free of charge. When you get in touch with us, you will benefit from free legal advice with no obligation to continue with our service.
If My Solicitor Is Not Based In Beccles, Does It Matter?
A lot of people assume that they can only work with car accident claims solicitors from their local area. However, this could not be further from the truth. You can work with any solicitor based in the United Kingdom. This means that you do not have to choose a personal injury lawyer based on their location and the convenience factor. Instead, you can choose a solicitor based on their skill set and their reputation, meaning you will get the best possible service. Communication can easily take place via email and telephone – there is no need for you to go into the solicitor's office.
RTA Compensation Claims Our Team Conducts In Beccles
Road traffic accidents happen every day in the UK, and they happen for a whole host of reasons. The following is a mere handful of examples regarding the causes of road traffic accidents:
Using a mobile while driving
Careless driving
Reckless driving
Following too closely
Driving too fast
Failing to look properly
Ignoring road signs
If you have been involved in a road traffic accident, you will be able to claim so long as you can prove that someone else is guilty of doing one of the things above, or something else that result in the accident.
Below, we take a look at some of the most common car accident claims so that you can get a better understanding.
Car Crash Injury Claims
This is a very broad category of car crash claims. It relates to any incident whereby you were driving a vehicle and you were involved in a crash that was not your fault. This could be an incident that has occurred due to the other driver's carelessness. It could also be an accident that has unfolded due to lack of maintenance on the roads.
Passenger Crash Injury Claims
For more details about these claims, you can read our passenger car accident claims guide. You can claim no matter whether the driver of your vehicle was to blame or not. Passengers have a lack of control in such scenarios and so they are very rarely to blame.
Taxi Crash Injury Claims
We also have a guide on taxi accident claims. There are a number of different sorts of claims that can be made against a taxi company. Of course, you can claim for careless driving. However, you may also need to make a claim against the controlling company for various reasons, ranging from failing to make sure their drivers had the necessary insurance to failing to carry out the required background checks on all new drivers.
Coach & Bus Crash Injury Claims
There are many different incidents that can also happen while travelling via bus or coach. However, there is no denying that bus accident claims involving emergency braking incidents are the most common. When you are taking a bus or coach, you are entitled to the required level of health and safety as outlined in the law. If you do not receive this, you can make a claim.
Pedestrian Injury Claims
You can also read our guide on pedestrian accident claims guide. There is little denying that pedestrians are very vulnerable while they are out and about because they do not have any protection that shields them from the impact of a collision. Again, there are many different ways that such incidents can unfold, for example, they can occur due to sheer driver carelessness or because of poor road maintenance.
Rear Collisions Injury Claims
What about rear collision injuries? These occur when one car goes into the back of another. This can happen in many different ways. Generally, it comes down to one of two things. The first is that the driver in front has braked abruptly. The second is that the driver behind did not leave enough space in between the two vehicles. Of course, both incidents can happen at the same time.
Roundabout Injury Claims
We also have a useful guide on roundabout accident claims too, which you may find helpful. There are lots of different reasons why accidents happen at roundabouts. Some of the most common include: using the incorrect lane, pulling out too quickly, speeding, failing to pay attention, and using a phone while driving.
Injuries Claims Which Are Often Brought After Vehicle Accidents
There are so many different injuries that can be sustained as a consequence of a vehicle accident. Let's take a look at some of the most common in further detail…
Injuries to the neck, commonly known as whiplash
Whiplash is an injury that often occurs when a person has been involved in a car crash. Nevertheless, there are several different ways you can sustain this injury. It occurs when the head jolts back and forth in a violent manner. This leads to pain and restricted movement in the neck and shoulder area. Other symptoms include nausea and blurred vision.
One thing that it is important to note about whiplash is that the symptoms do not immediately appear after the accident. They can often take several hours or even days to surface. This is why you need to see a doctor straight after the accident you have been involved in. Not only is this vital for the sake of your health, but you will not be able to make a claim if you do not see a medical professional. This is because there will be no proof of your injuries.
Various spinal or other back injuries – may affect the discs
Some people also suffer spinal and back injuries due to road traffic accidents. This can be linked to whiplash or it can be a different injury entirely. When it comes to back pain, some people experience symptoms for the rest of their life, whereas others make a recovery within a matter of weeks. Moreover, the pain can be felt anywhere from the hips to the neck.
Different types of more severe injuries suffered
There are so many other serious injuries that can occur because of road traffic accidents. In the most severe cases, the injured party is left with brain damage because of the accident. From internal trauma to severe head injuries, no matter what type of injury you have sustained, you will be able to claim.
Where Road Accidents And Injuries Happen In Beccles
| Location/ road | Number of accidents |
| --- | --- |
| Station Road | 6 accidents |
| Gosford Road | 6 accidents |
This Beccles Road Accident Statistics map shows 109 road accidents between 2013 and 2017.
Number Of People Seriously Injured Or Killed In Road Accidents In This Area
| | 2014 | 2015 | 2016 |
| --- | --- | --- | --- |
| Other | 10 | 7 | 14 |
| Car | 99 | 90 | 123 |
| Motorcycle | 64 | 64 | 90 |
| Cyclists | 27 | 18 | 43 |
| Pedestrian | 42 | 28 | 37 |
Number Of People Suffering Fatal Accidents On The Roads In Suffolk
| | 2014 | 2015 | 2016 |
| --- | --- | --- | --- |
| Other | 10 | 7 | 14 |
| Car | 99 | 90 | 123 |
| Motorcycle | 64 | 64 | 90 |
| Cyclists | 27 | 18 | 43 |
| Pedestrian | 42 | 28 | 37 |
As you can see, road traffic accidents are fairly common in Beccles. The tables above indicate how many serious injuries and accidents there have been on the roads here, as well as how many people have lost their lives due to a car accident in this area.
No Win, No Fee Car Crash Claims Services Covering Beccles
There are many reasons why you should go for the services of a No Win, No Fee lawyer. But, in short, this means you are offered a significant degree of monetary protection, as you won't have to pay any legal fees if your personal injury claim is not a success. This leads to several other benefits. Firstly, you do not have to make a large upfront payment to begin the claims process. Aside from this, you will experience a much better service, and this is because you know the solicitor is accountable, as the pay they receive is influenced by their performance on the case. This also means that there is no time wasting. A No Win, No Fee solicitor is not going to take on a case that has little chance of succeeding.
How do no win no fee payments work?
With our service there are not charges if you do not win your claim. We are proud to say that when we say No Win, No Fee, we mean it!
Getting started
If you have read this guide and think that you have the basis for a successful personal injury claim all you need to do is get in touch with Legal Expert. We are one of the country's leading law firms. All of our car crash solicitors work on a no win, no fee basis. You can give us a call on our helpline, which is available seven days per week, and one of our advisors will match you to the best accident solicitor from our team. It really is as simple as that. Your personal injury solicitor will handle everything for you, ensuring a stress-free and quick process.
Finding out additional information
You need to have the correct information if you are going to make the best decisions for you and your case. Here at Legal Expert, we have all of the information you could possibly require if you are looking to secure car accident compensation. You will find so many guides and useful information on our website. Please take a look at all of this before you get in touch, as you are bound to find some of the information you are searching for.
Contact the Legal Expert team today
If you are ready to proceed with your claim for road traffic accident compensation, please do not hesitate to get in touch with the team here at Legal Expert today. You can reach us on 0800 073 8804. This is our personal injury claims line, which is open from 9.00 a.m. until 9.00 p.m. seven days per week. You will also find other contact information, including our email address, via our website.
Helpful Links
Rules of the Road – The rules of the road also know as the Highway Code can be very useful in deciding who is at fault for an accident.
Suffolk Road Safety – Local safety on the road information.
Nearest Court – The court nearest the area can be found here
Do You need to contact the Police to Report The Accident?
Police – Here are the details for the local police.
Do you need to visit the hospital for treatment?
Hospital – You can find local hospital details here.
Guide to motor vehicle accidents – Here, we furnish you with more information specific to RTAs
Details on Whiplash – Would you be interested in learning more about Whiplash? Our guide can assist.
Other Compensation Guides