Bedford Car Accident Claims Solicitors – No Win No Fee Claims Guide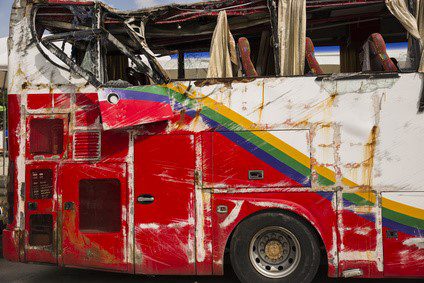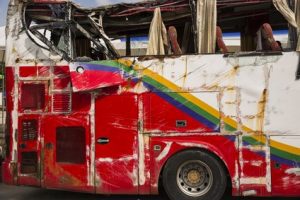 By Daniel Archer. Last Updated 30th May 2022. On this page, you will find a guide to choosing the best team car accident claims solicitors for Bedford to represent you in a personal injury claim for an injury that you sustained in a Bedford road traffic accident. Below you will find information that includes:
The key reason why we feel that getting an expert medical examination in support of your compensation claim, for an injury sustained in a Bedford road traffic accident, is a crucial step to ensure your best chance of success.
An explanation of just why choosing the best personal injury solicitor to process your Bedford road traffic accident injury claim is vital to ensure that you maximise your chance of winning your claims case.
Some sections of the guide that deal with the most frequent types of Bedford roads traffic accidents we see here at Legal Expert.
Some sections of the guide that deal with the most frequent types of injuries that can be the result of Bedford roads traffic accidents we see here at Legal Expert.
Core statistics pertaining to Bedford road traffic accidents, these statistics are presented using simple to understand tables.
An explanation of the national claims service that Legal Expert offers to all residents of Bedford as the most effective and simple way to process a compensation claim for an injury that was caused in a road traffic accident in Bedford.
When you have finished reading this entire guide, you may need additional information or have some questions that still need answering. If so, please call Legal Expert on 0800 073 8804 so that we can assist you further.
Get Medically Assessed locally to Bedford by our Panel Of Medical Experts
A crucial part of the process of making a compensation claim for car accident compensation is to be able to prove that your injuries were severe enough to warrant the maximum level of damages possible. Legal Expert works with a national team of medical professionals, and we can arrange for you to receive a free medical examination in the Bedford area. The closest doctor to undertake this examination would be:
Dr Rajesh Rachha
Interchange A6/A42 Bypass Junction
Wilstead Road
Elstow
Bedford
MK42 9BF
How Important It Is To Find The Right No Win No Fee Bedford Car Accident Claims Solicitors
All car crash solicitors are not the same. Whilst any legal firm may be able to make a claim for an injury sustained in a Bedford road traffic accident, an expert road accident solicitor would ensure that you have the best chance of winning your claim and securing the maximum amount of compensation possible. Make sure that the legal firm you choose can offer a Conditional Fee Agreement, and have experience in processing similar claims to your own.
Why Should You Read Reviews Of Bedford Car Accident Solicitors
A good way to begin seeking legal firms that would be effective in processing car crash claims is to find an online review site. You could take the reviews and use them to make a list of possible candidate legal firms to represent you in your case. To check the facts, you could reach out using social networking sites such as Facebook, Twitter or Google+ to ask if anyone has specific experience dealing with any of the legal firms on your list.
Why It Does Not Matter Where Your Solicitor Is Based
When you are making a claim for road accident compensation, the actual location of your solicitor doesn't matter at all. You can always cheaply and easily keep in touch with your legal team no matter where in the UK it is located. A far more important aspect would be to make sure that the legal firm you use, is the best you can find, regardless of their location.
Different Kinds Of Road Traffic Accident Claims We Can Handle
Every year, Legal Expert helps hundreds of people that have been injured in road traffic accidents to claim road accident compensation. As a result of the volume of claims we make, we have come to realise that some types of accidents happen much more frequently than others. We have covered some of these in the sections below.
More General Car Accident Compensation Claims
To answer the question, can I get compensation for a car accident? It depends on whether you can prove that the accident was caused by a third party. If the accident was not your fault, then it should be possible for you to make a claim. You may also be eligible to claim for some non-fault accidents.
Passenger Car Accident Compensation Claims
When it comes to making a car accident compensation claim, it isn't just the driver of the vehicle involved in the Bedford road traffic accident that has a right to claim. Passengers are also eligible to claim compensation. A passenger has exactly the same legal rights in the UK as a driver. Proving that the passenger was not liable for the accident should be very simple.
Taxi Accident Compensation Claims
All passengers of private hire vehicles such as a taxi, minicab, private minibus or even a chauffeur driven limo, are eligible to make car accident claims, if they are injured in a road traffic accident that the vehicle they were riding in was involved in. The claim would be made against the insurance company used by the driver for their public liability cover, if the accident was their fault.
Bedford Bus or Coach Accident Compensation Claims
If you are riding on a bus or coach in Bedford, and it is involved in a road traffic accident, then if the accident was the fault of the bus or coach driver, Bedford accident lawyers can process a claim against the company that operates the service for any injuries that you have sustained.
Rear End Shunt Road Traffic Accidents
The most common of all road traffic accidents that personal injury claims solicitors in Bedford will process claims for each year are low-speed rear shunt accidents. Rear shunts usually happen in heavy traffic and are the result of the driver of the vehicle losing concentration, and not notice when the vehicle in front of them stops. Rear shunt accidents are the most frequent cause of whiplash.
Accidents At A Roundabout
Bedford has some large, busy roundabouts on major roads, and these have always been road traffic accident hotspots. A single driver who loses their concentration could cause an accident involved several vehicles. If you have been injured in a Bedford roundabout accident, then Bedford personal injury solicitors will be able to help you claim for any injuries you sustained.
Accidents Involving Pedestrians
As a pedestrian, walking along the street in Bedford, if you were to be hit by even a slowly moving vehicle, you would likely be injured quite severely. In more serious accidents, your injuries could potentially be life-threatening. If you were injured in such an accident, personal injury solicitors in Bedford would be able to help you to claim compensation. We recommend that you take us up on our offer of receiving a free local medical examination, so we can submit the results to bolster your claim.
Common Forms Of Injury After Car Accidents In Bedford
Part of the answer to the question, how much money can you get from a car accident settlement? is that it depends on how severe your injuries are and whether they will have any long-term effects on the quality of your life. Some types of injuries are more frequently seen in Bedford road traffic accidents, and we cover these below.
Whiplash Injuries And Symptoms
In the UK each year, a large percentage of all road traffic accident claims are made for whiplash and related injuries. When the head snaps backwards and forwards, or side to side, whiplash can be caused very easily. A serious case of whiplash could leave the victim with permanent damage to their neck.
Back Pain And Back Injuries
Most of your body is protected in a road traffic accident by seatbelts and the structure of the vehicle. However, unless you have airbags fitted, nothing is protecting your upper back and neck. This makes it very easy to suffer injuries such as muscle damage or spinal damage. Bedford solicitors would be able to help you claim for these.
Serious Injuries Caused By Road Traffic Accidents
Although whiplash is a common injury suffered in Bedford road traffic accidents, we do often make claims for much more serious injuries. Part of the answer to the question, how much is the average settlement for a car accident? is it depends how severe your injuries are. Serious injuries generally attract the most compensation. These are life-changing injuries such as brain damage, loss of a major limb, or a hand or a foot, and also severe psychological damage such as PTSD.
Payouts For An Accident In Bedford
When claiming compensation for an accident in Bedford, the figure could be made up of more than one amount. For instance, there is the matter of special damages. If you are eligible, this portion of your settlement could compensate you for any financial impacts that your injuries have had on you.
For instance, your income may have suffered if your injuries hindered your ability to work. Or, you may have medical bills to cover. These, and other costs, could be included in a special damages payment provided you have sufficient evidence to prove any losses.
There is also the matter of general damages. If you've been injured in a Bedford accident or other accident, general damages aims to compensate you for the pain and suffering caused by your injuries.
In the table below, we've included some entries from the latest edition of the Judicial College Guidelines (JCG). Legal professionals use this document to help them evaluate general damages. The most recent update was in 2022. However, the figures are only guidelines and therefore are not a guarantee.
| Injury | Description | Amount |
| --- | --- | --- |
| Brain damage | (a) Very severe – Damage that results in little response to environment in any meaningful way as well as other issues. | £282,010 to £403,990 |
| Paralysis | (a) Tetraplegia. The award will vary depending on various factors such as life expectancy. | £324,600 to £403,990 |
| General psychiatric damage | (a) Severe – Cases in this bracket will have a poor prognosis and issues with a variety of factors such as work | £54,830 to £115,730 |
| Sight | (d) One eye completely lost. | £54,830 to £65,710 |
| Sight | (e) Sight in one eye is lost completely. | £49,270 to £54,830 |
| Deafness | (c) Complete loss of hearing in just one ear. | £31,310 to £45,540 |
| Pelvis/Hips | (b) Moderate - (i) The injury is significant but any lasting disabilities are not major and any future vulnerabilities are not great. | £26,590 to £39,170 |
| Back | (b) Moderate – (ii) Common injuries such as soft tissue injuries, prolapsed discs or ligament and muscle damage. | £12,510 to £27,760 |
| Chest | (d) An injury that is relatively simple that causes some lasting tissue damage but doesn't permanently impact the function of the lungs. | £12,590 to £17,960 |
| Hernia | (b) Where an inguinal hernia is direct and there is some risk of it reoccurring even after it has been repaired. | £7,010 to £9,110 |
If you want to know more about the claiming compensation for an accident in Bedford, get in touch with us today.
Car Accident And Road Accidents in Bedford Local Authority
Below, we have presented a number of tables related to key Bedford road traffic accident statistics for the 2014 to 2016 period.
| Street or Location | Number or RTA |
| --- | --- |
| A4280 | 19 |
| London Road | 9 |
| Kempston Road | 8 |
The table above covers only fatal and severe accidents and shows that the three most dangerous roads to drive on in Bedford are the A4280, London Road and Kempston Road.
Overall, a total of 143 fatal and serious accidents took place in Bedford between 2013 and 2017. If we include minor accidents as well, the number climbs to 998.
| | 2014 | 2015 | 2016 |
| --- | --- | --- | --- |
| Other | 7 | 1 | 6 |
| Car | 21 | 23 | 35 |
| Motorcycle | 25 | 15 | 13 |
| Bicycle | 5 | 11 | 11 |
| Pedestrian | 17 | 11 | 16 |
Of all road traffic accidents in Bedford from 2014 to 2016, the vast majority of them involved care drivers and their passengers.
How Many Fatal Car Accident And Road Accidents in Bedford?
| | 2014 | 2015 | 2016 |
| --- | --- | --- | --- |
| Other | 1 | 0 | 0 |
| Car | 5 | 3 | 5 |
| Motorcycle | 0 | 0 | 0 |
| Bicycle | 0 | 1 | 0 |
| Pedestrian | 0 | 1 | 0 |
From the start of 2014 to the end of 2016 there were very few fatal road accidents in Bedford.
Bedford No Win No Fee Specialist Road Traffic Accident Claim Solicitors
Legal Expert is a national team of No Win No Fee car accident solicitors and offers this claims service to residents of Bedford as the best way to process a claim for injuries sustained in a road traffic accident.
Our No Win No Fee scheme means that you pay zero to start a claim, zero for us to pursue your claim, and zero if we fail to make your claim. We only charge a fee when you receive a compensation payment for you, which we will deduct from the total settelement amount.
Taking The Next Steps
If you need to make road traffic accident claims in Bedford, then simply call Legal Expert on the number below. We will walk you through our onboarding process, by asking you questions, the answers to which will enable us to offer an informed opinion about what you need to do next.
Finding More Advice And Information
If you have been involved in a car accident in Bedford and have suffered an injury, you may have questions about the claims process. If you do, please call Legal Expert at the number below. One of our team will answer all the questions you have.
Starting A Road Traffic Accident Claim In Bedford
You could use local to solicitors in Bedford make your road traffic accident claim. However, consider using Legal Expert and leveraging our wealth of experience in processing such claims to give you the best chance of winning your own. Call us on 0800 073 8804 to proceed.
Helpful Links
At this link, you will find local Bedford road safety information:
Bedford road safety
If you need information about the local Bedford County Court you will find it here:
To report a road traffic accident to the Bedford police use these contact details:
Always have your injuries treated by a medical professional, here is the local Bedford NHS hospital:
Here is a link to a detailed guide to claiming compensation for a car accident:
A guide to car accident claims
Here is a link to another Legal Expert guide which is about claiming compensation for whiplash injuries:
Other Useful Compensation Guides