Data Breach At Eastleigh Borough Council – Compensation Claims Guide
Council And Local Authority Data Protection Breaches
This guide explores what you could do after a data breach at Eastleigh Borough Council. Throughout the guide, we will explain some of the potential causes of a data breach, and the laws and regulations that are in place to prevent them.
We will also discuss how you could use the services of a No Win No Fee solicitor to make a compensation claim under the right circumstances.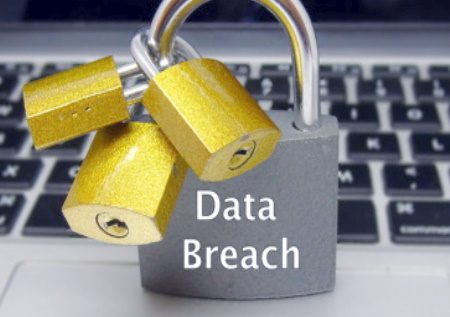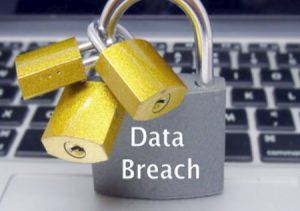 It is important to keep in mind while you read this guide that every claim has at least some unique features. Even after reading this guide, you might still have unanswered questions. Should you need anything, our claims team is available to answer your questions. They will be more than happy to provide you with any information you might need, as well as explain how to get a lawyer to begin working on your case.
Our advisors are available 24/7 and give free legal advice. You can reach them by phone on 0800 073 8804. Alternatively, you could use our live chat for instant answers online.
Select A Section:
A Guide On How To Claim For A Data Breach At Eastleigh Borough Council
This guide provides an overview of making a claim for compensation after a council data protection breach. You'll find information about data protection law and how to make a complaint or compensation claim following a data breach.
In order to make a valid council data breach claim, the data breach would need to be caused by the council's positive wrongful conduct. Not every personal data breach will be caused by their failings, so it's important to establish how it occurred. You'd also need to prove that you suffered psychological harm or financial loss.
This guide provides you with a compensation table for illustrative purposes. In addition, you will learn how a No Win No Fee claim works.
If you'd like to get free legal advice, you can contact our advisors. They're available 24/7 and could connect you with our solicitors. However, you'll be under no obligation to proceed with our services.
Time Limits For Making A Claim
In order to file a compensation claim for a data breach, you must do so within the applicable time limits. These are:
In the event that you are claiming against a local council or another public body, you would have one year.
If your claim is against a private company, then you have up to six years.
Our claim team will assist you in determining exactly which time limit will apply based on the particulars of your claim. This is crucial because different factors, such as the nature of the data breach, may change your period for claiming. And therefore you need to know when you can claim before it's too late.

Rates Of Data Protection Breaches
The Information Commissioner's Office (ICO) is responsible for enforcing the rules and regulations related to data privacy and data security in the UK. As a regulatory body, the ICO is responsible for investigating complaints about data breaches and taking any appropriate action.
We used the ICO's data security incident trends information to create a graph showing the causes of data breach incidents in Government, including those caused by cybersecurity issues.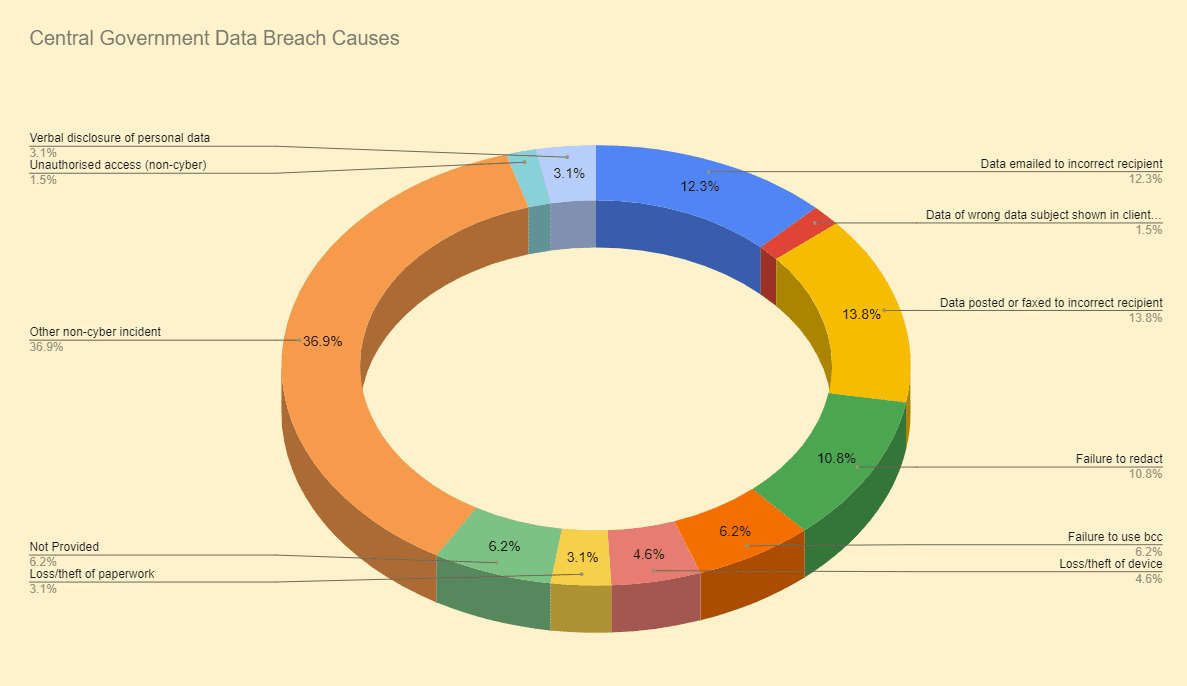 Data Breach At Eastleigh Borough Council
A claim for a personal data breach can be attributed to poor data protection practices on the part of a council by failing to adhere to all rules and regulations regarding data privacy and security in the UK. However, not all council data breaches will be the result of positive wrongful conduct on the part of a council.

What Is A Data Breach At Eastleigh Borough Council?
The General Data Protection Regulation (GDPR) is an EU law. It was enacted into UK law via the Data Protection Act 2018. It sits alongside the UK GDPR.
Data protection laws protect any personal information that the council stores or processes about you. Basically, these laws help to protect your personal data. Failure to comply with them can result in the misuse or unauthorised access of your personal data. The council may be liable for damages if it did not take appropriate steps to safeguard your data. In such cases, damages for financial losses or psychological injuries might be awarded to you if your claim is a success.
You can contact the claims team if you have questions about whether you have a valid claim. Let them know your situation in detail, and they will be able to help you.

Complying With General Data Protection Regulations
Organisations that store or process personal data for the public are subject to the UK GDPR. Therefore the council is required to protect your personal information. For example, the council might create a procedure for responding to a data security incident.
Likewise, you can exercise your rights under data protection law by requesting the council to give you access to your personal information, or requesting that your information be deleted, for example.
Councils that hold and process personal information should adhere to the appropriate UK GDPR principles. These are:
Following the law when processing personal data, acting fairly, and being transparent.
A minimum amount of personal data should be gathered for the intended purposes.
Storing your personal data for a limited period of time.
Keeping your personal data secure.
Being ready to be held accountable for how personal data is collected and processed.
Not using your personal data in ways you have not authorised.
Making sure your personal data is accurate.
Types Of Data Breaches At A Council
Councils store and process quite a bit of personal information about us. Data protection laws in the UK protect this information. For many reasons, councils can suffer personal data breaches. Here are a few examples:
A council email data breach could involve personal information being attached to an email and being sent to the wrong recipient who accesses it without a lawful reason to.
Your personal information is included in an internal document or brief intended for general public information. The personal information should've been redacted.
Poor cybersecurity systems mean that a cybercriminal is able to exploit the system's vulnerabilities and access personal data.
Each of these scenarios could put your personal data at risk. Many more scenarios can jeopardise the privacy of your personal information. If the council's failings led to the data breach and you suffered financial loss or mental harm, you may be eligible for compensation. Our advisors can explain how this works if you contact us.

Leaks Of Tenancy And Social Work Records
The renters of public housing could be subject to a variety of data breaches that would not necessarily affect residents who live in their own private homes. Here are a few examples of how a council data breach can affect tenants and those using social services:
Printed personal data (such as that contained within tenancy documents) is left on desks where unauthorised individuals access them.
Personal data stored digitally, such as that contained in scans of tenancy audits, are displayed on an unlocked computer screen where unauthorised persons view them.
A council employee sees your rent statements and discusses them, whilst identifying you, with someone outside of work without a lawful reason to do so.
A social worker keeps your personal data on an unsecured device (such as a USB) and loses it.
Personal information regarding a person's social services records is posted to an incorrect address, despite the correct address being provided. As a consequence, the recipient accesses personal information without a lawful reason to do so.
You might be able to file a compensation claim in each of these examples. However, the data breach will need to have been caused by the council's positive wrongful conduct. We have a claims team you can contact if you need more information.

Who Do You Complain To?
We talked about the ICO at the beginning of this guide. This independent authority is responsible for enforcing the UK's data protection laws. It is also responsible for handling certain public complaints regarding data breaches. As such, if you suspect a council is mishandling your personal information, you could contact the ICO.
However, the ICO recommends that you contact them about your personal information concerns only after you've contacted the organisation involved. In this case, it would be the council. If the council gives you an unsatisfactory response, you should contact the ICO within three months of the council's last meaningful contact on the matter.
The ICO can investigate and potentially fine councils that don't adhere to data protection laws. However, it can't give you compensation for your financial loss or psychological suffering caused by a data breach. In order to receive compensation, you'd need to claim.
This guide on what could happen after a data breach at Eastleigh Borough Council aims to give you information and advice. However, if you need more, why not reach out to our advisors?

How The Process Works
Before making a claim, it is advisable to follow a process for handling a complaint regarding a data breach. For example:
If you are concerned about a council data breach, contact the council. You may not even need to file a claim in order to resolve the issue.
The ICO can be notified of the data breach if you wish. However, you should only advise the ICO of the situation if the council doesn't give a satisfactory resolution. You should also inform the ICO within 3 months of the council's final meaningful contact regarding the data breach. (This step is voluntary and is not a requirement. You could still claim if you don't tell the ICO about the problem.)
You could start the claims process by contacting a lawyer. For help with your claim, you can contact our advisors and they could connect you with our solicitors for free. Our solicitors offer their services under a No WIn No Fee agreement, which means the solicitor will not charge you their fee unless your case is won.
To discuss this process, why not get in touch?
Types Of Damages
When a council data breach occurs, you could be able to claim if their positive wrongful conduct led to the data breach. You could be entitled to compensation for any psychological injury or financial loss you have suffered as a consequence of your personal data being involved in the breach.
Compensation for the psychological harm that a data breach causes is known as non-material damages.
The repercussions of a serious data breach could lead to mental health problems, such as anxiety or stress. In 2015, there was a case at the Court of Appeal (Vidal-Hall and others v Google Inc) in which a claimant won damages for psychological injuries even though the breach did not result in any financial losses. Therefore, you too could possibly do the same.
The compensation for psychological injury would be valued as it is for personal injury claims.
Financial losses caused by a data breach fall under material damages.
Criminals who're able to unlawfully steal your banking details may spend your money or make online purchases with your credit card. With enough personal information, they could open new credit agreements in your name or hire expensive items without returning them.
A severe case of identity theft could result in a loss of hundreds of thousands of pounds. If you succeed in your claim, you may be able to recover this loss.
Our advisors can be reached by phone. They can tell you what damages might be appropriate based on the psychological harm and financial losses you have suffered.

Calculate Payments For A Data Breach At Eastleigh Borough Council
Without information about the circumstances of your case, calculating the correct amount of compensation that you might win can be difficult since each claim is unique. However, to help, we have added the compensation table below. It shows possible compensation ranges for different levels of mental injury.
This table was created using figures from the Judicial College Guidelines. Legal professionals use these guidelines when valuing injuries.
| Psychological Problem | How Bad? | Potential compensation | More Info |
| --- | --- | --- | --- |
| Psychiatric issues | Severe | £51,460 - £108,620 | The prognosis will be very poor. Symptoms include struggling with everyday life and relationships. |
| Psychiatric issues | Moderate | £5,500 - £17,900 | An individual might experience symptoms that negatively affect the quality of their life and functional capability. There is a possibility of recovery, although it might take some time and treatment. |
| Psychiatric issues | Less severe | Up to £5,500 | The victim is likely to recover and experience a better quality of life despite potentially having ongoing symptoms. |
| Psychiatric issues | Moderately severe | £17,900 - £51,460 | The prognosis will be more positive than in the 'severe' category. |
You can ask our claim advisors if they can give you a free, personalised valuation. Why not reach out today?

Data Breach At Eastleigh Borough Council: No Win No Fee Claims
Some people may be concerned that they have to pay their solicitor's fees even if the case loses and they don't receive compensation. However, under No Win No Fee, you do not pay a fee to your solicitor unless the claim is successful. In addition, you won't need to pay any upfront or ongoing solicitor fees.
If your claim is successful then, under a No Win No Fee agreement, you would need to pay a success fee. This is a small percentage of the compensation paid out. What's more, it's capped by law. It's not taken until the compensation has come through so that you won't be left out-of-pocket.
Our solicitors offer No Win No Fee agreements (also known as Conditional Fee Agreements). Get in touch with our advisors to find out more.
Should I Choose A Local Lawyer To Claim For A Data Leak At Eastleigh Borough Council?
though it's not a requirement to use the services of a solicitor to make a claim, it can be beneficial. What's more, you do not have to use the services of a local solicitor to make a claim.  Instead, you could seek out a legal firm that you feel is going to give you the greatest chance of reaching a successful resolution to your claim.
Our solicitors can work for you from anywhere in the country. If you have proof of a justifiable claim, our advisors could connect you with them. Why not reach out to find out more?

Starting A Data Leak Claim
Do you have evidence of a valid data breach claim? You can count on us to help you. Get started right away by contacting our advisors using the information below. Our lines are open seven days a week, 24 hours a day. All advice is free and you'll be under no obligation to proceed with our solicitors' services.
Telephone: 0800 073 8804
Use our webchat for instant responses online
Fill in a contact request claim form so we can get back to you when it's best for you.

Data Leak Claim Resources
You might like to check these useful, external links.
Make A Complaint About A Data Breach
Information On Personal Data Breaches
You also might like to read through these other guides.
Frequently Asked Questions
Here are some brief answers to some of the often asked questions about personal data breach claims.
Is there a time limit to start my claim?
Yes, there are, and the time limit is based on the specifics of your claim. As a result, we recommend you speak to our claims team to find out which applies.
How much time could my claim take to process?
The time each claim takes to process varies. Therefore, call our claims team and explain your circumstances to them. They will then be able to give you a rough estimate of how long your claim may take.
What does the ICO do?
The ICO is responsible for following up on any complaints and then (potentially) handing out punitive action if it is found that data protection laws were breached. Put simply, the ICO enforces data security and privacy laws in the UK.
Thank you for reading our guide on what you could do following a data breach at Eastleigh Borough Council. 
Written by Wheeler
Edited by Victorine