Compensation For Robbery Victims Claims Guide
By Danielle Jordan. Last Updated 20th October 2023. This guide will provide information about compensation if you suffered injuries in a robbery in the UK. If you suffered injuries due to a crime of violence, you might be able to claim compensation through the Criminal Injuries Compensation Authority (CICA). The CICA is a government agency that deals with compensation claims for those that have been injured due to violent crime in England, Scotland or Wales.
We'll look at the eligibility criteria you must meet in order to claim victim of robbery compensation. Additionally, we'll also look at the CICA tariff of injuries as well as what forms of compensation you might be able to receive for a successful claim.
To conclude our guide, we look at No Win No Fee agreements and how a solicitor using this type of agreement can help you with your claim.
If you have any questions about criminal injury compensation, please get in touch with an advisor from our team. To talk to an advisor: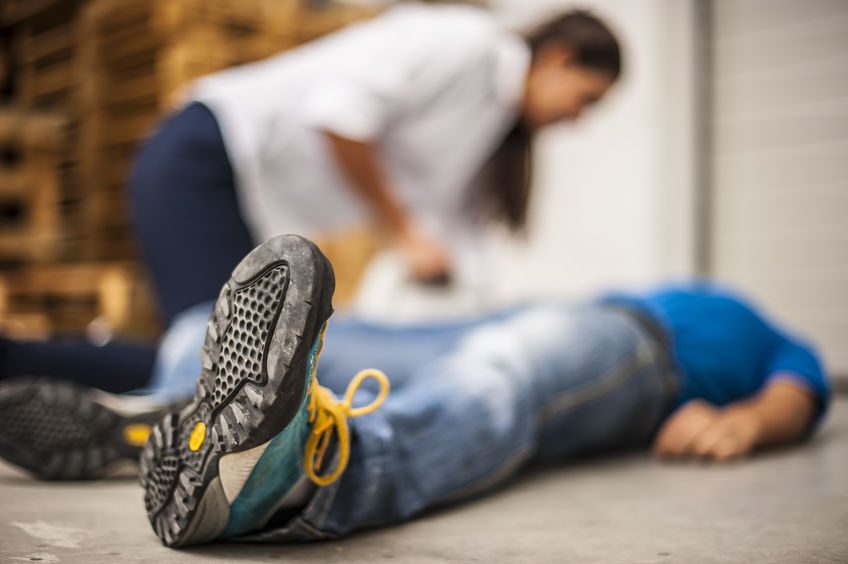 Choose A Section
How Legal Expert Can Help You Claim Compensation For A Robbery
If you are looking to make a claim through the CICA, the Legal Expert team can help you. One of our advisors can check your eligibility to claim compensation for a robbery. They can also give you free specialist advice about your claim. 
Once you've spoken to an advisor, if you wish to proceed with our services and have an eligible criminal injury claim, you could be connected to one of our No Win No Fee solicitors. Our solicitors have lots of experience with criminal injury claims. 
Having the support of a solicitor with expertise in claims for criminal injury compensation can benefit you in many ways. This can include:
Helping you understand the CICA claims process. 

Filling in documents on your behalf. 

Sending in any supporting documents. 

Ensuring that your claim is accurately valued. 

Advising you on what to expect. 
If you would like to find out more about how one of our solicitors could help you, speak with one of the advisors from our team.
Important Information On Robberies And Thefts
A robbery victim is a blameless person who has experienced a form of robbery or theft. In such cases, the robbery is regarded as a criminal act of taking or attempting to take anything of value from the care, custody or control of someone by force. In cases where a weapon is used, it is recognised in the eyes of the law as an armed robbery.
A robbery can not only involve the loss of property but also the use of violence or threat towards the victim. There are various different settings in which a person may encounter a robbery, such as:
The street
At home
In a park
On public transportation
In a business
At a bank
In a store
A hotel
Petrol station
ATM / Cash Machine
These are just a handful of examples in which robberies may take place. In these scenarios, it may be that the victim experiences a physical or psychological injury as a direct result. The accident claims time limit, within which claim compensation for robbery victims could be claimed, will apply to such injuries from the moment they are diagnosed.
What To Do If You Are A Victim Of A Robbery
A robbery may be a violent, life-threatening situation that no one should experience. However, even if the perpetrator is not caught by the police, you could claim victim compensation in the UK. As a victim of a robbery, there are various steps that you could take in order to get help.
The first is to ensure that your incident is reported through the appropriate services to ensure that the incident is reported. According to Cheshire police, you should also:
Stay calm and try not to panic
Avoid taking risks with unpredictable armed criminals
Try not to reach for pockets/handbags to activate an alarm
Do not become involved
Walk away from the immediate area if there are no barriers between you and the offenders.
Following on from this, there are various charities and communities which may be able to provide you with professionals from various support groups. To learn more about how these support groups could help you if you've suffered a robbery in the UK, we've added their details to the 'Helpful Links' section below.
Once you have acquired the right information and support, a personal injury lawyer from our expert team could help conduct a claim for compensation for victims of abuse. To find out more information about compensation for robbery victims, call us today.
What Types Of Robbery Can You Claim Compensation For?
There are numerous types of robberies that may occur throughout the UK. Most of these crimes vary in severity depending on the situation at hand. These may include:
Armed Robbery: This is generally the charge against a perpetrator that uses a weapon during the commission of a robbery.
Burglary: The act of entering any building or part of a building as a trespasser with intent to steal/attempt to steal something.
Theft: An offence recognised as the action or crime of stealing.
More information on these types of robberies can be found here. If you would like to know more about claiming burglary compensation, please contact us for free legal advice using the above details.
The Role Of The Criminal Injuries Compensation Authority (CICA) And The Victim Compensation Scheme
Regardless of what type of robbery incident you experienced, you could be entitled to claim compensation for robbery victims through a victim compensation scheme known as the 'CICA'. The Criminal Injuries Compensation Authority (also known as the 'CICA') is a government-run organisation that seeks to provide compensation to blameless victims of violent crimes throughout the UK. The pay-outs awarded by the Criminal Injuries Compensation Authority are dependent on the severity of your injuries, but they may range from £1,000 to £500,000.
To be eligible for CICA compensation, you must be able to provide evidence that you were a blameless victim in the crime. This is an area our expert criminal injury solicitors could help you with. If you, a friend or a family member has suffered from physical or psychological injuries as a result of a violent crime, there could be reasonable grounds for CICA compensation.
Furthermore, to claim burglary compensation through the CICA, you would need to report the crime to the police as quickly as reasonably possible and then start your claim within two years of the incident occurring. It's important to report the crime to the police as the CICA needs a police reference number to be able to process your claim.
You would claim through the CICA for most instances of robbery in the UK as they deal with compensation claims for victims of violent crime in England, Scotland and Wales.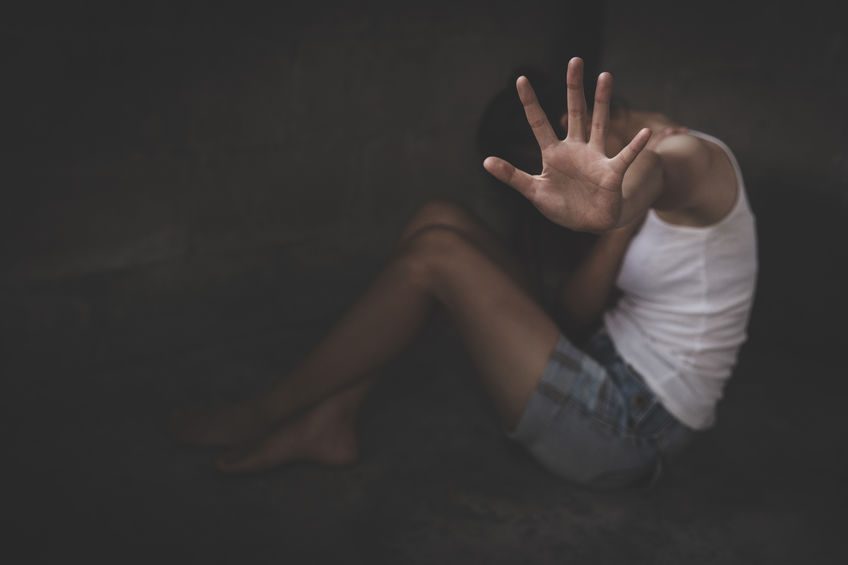 I Was A Victim Of An Armed Robbery – Am I Eligible To Claim Compensation?
If you're wondering whether you could claim compensation for a robbery, this section could help.
In such cases where a person becomes an armed robbery victim or a robbery victim with a gun, they may be able to claim compensation. This is usually if the victim has been injured physically or psychologically as a consequence of a violent crime or if a loved one has passed away as a result of a violent crime. This is providing the crime took place within the applicable accident claims time limit.
However, there are basic requirements that you must meet in order to establish that you have been an armed robbery victim. These include evidence that you were the victim of a criminal act, proof that you were a blameless victim in the matter and the ability to establish that an injury directly resulted from this.
Our personal injury solicitors are able to help armed robbery victims with this as one of the many services we can provide to you. As previously discussed, it is possible to seek CICA compensation for a robbery with physical and psychological injuries.
What Can Compensation For A Robbery Include?
If your offender is caught, and they have the means to compensate you, you could claim directly against them for compensation. Your claim could include compensation for:
Losses from fraud
Losses from theft or damage to property
Travel expenses
Medical expenses
Losses from time off work
Pain and suffering
More information on these circumstances can be found here.
In such cases, it is important for a victim to report the crime number and details of the loss, damage or injury suffered.
For more information about how to receive compensation for a cash machine robbery, speak to one of our advisors today. They can offer you advice and insight completely for free if you've been a victim of a robbery in the UK.
How Much Compensation Can A Robbery Victim Claim?
The amount of compensation you could claim will greatly depend upon the severity of the injury and the various circumstances which may be involved. Every case is unique to us and there are a number of variables which may be taken into account when providing an estimation of the damages a claimant may receive. This is why it is particularly difficult to provide a centralised estimation to a claimant with an online personal injury claims calculator.
However, to provide you with a generalised idea of the amount you could be entitled to, we have put together a table of average compensation payouts for various injuries. If your injury isn't listed, there's no need to worry, you can phone an expert from our team of advisors who could provide you with a proportionate estimate.
The compensation payouts outlined in the table below are based on particular tariffs which are used by the Criminal Injuries Compensation Authority (the CICA). These tariffs work differently compared to the way compensation is calculated for most other personal injury claims.
Criminal injury claims submitted to the CICA are compensated using the Criminal Injuries Compensation Scheme's Tariff of Injuries 2012. When this scheme is being used, you'll receive 100% of the compensation tariff offered for the most serious injury. You'll also receive 30% of the tariff for the second most serious injury. For the third most serious injury, 15% of the compensation tariff is given.
| Injury | Severity | Compensation |
| --- | --- | --- |
| Brain Damage | Very Serious | £175,000 |
| Brain Damage | Moderately Severe | £110,000 |
| Brain Damage | Moderate | £27,000 to £82,000 |
| Brain Damage | Minor | £6,200 to £22,000 |
| Neck Injury | Seriously Disabling But Not Permanent | £3,500 |
| Neck Injury | Temporarily Disabling For More Than 13 Weeks | £1,000 |
| Elbow Fracture/Dislocation | One Elbow | £1,500 to £6,200 |
| Fractured Hand | One Hand | £3,500 |
| Torso Scarring | Serious | £3,500 |
| Torso Scarring | Significant | £1,000 |
If you've suffered multiple injuries and would like to know how much burglary compensation you could receive, you can contact us for free using the above details.
Can I Claim On A No Win No Fee Basis?
Have you considered claiming compensation for robbery victims on a No Win No Fee basis?
A No Win No Fee agreement is a type of financial system which allows people access to legal help and advice while significantly reducing the financial strains of conducting a personal injury claim.
Also referred to as a Conditional Fee Agreement (CFA), this type of agreement allows the claimant to conduct a compensation claim under the condition that they will only have to pay for their solicitor's fees if their claim is successful. The amount set aside which will be used to settle any legal fees from their compensation is capped at 25%.
However, if for any reason the client's claim is unsuccessful, the final bill for their solicitor's fees will not fall upon the claimant. In most cases, you will pre-discuss what percentage of your compensation pay-out will be set aside prior to beginning your accident claim. You may find claiming burglary compensation with a lawyer funded through this method to be less stressful, meaning you can focus more on getting better and recovering from your injuries.
Call Us For Free Advice Or To Start Your Claim
If you are a blameless victim of robbery, you could make a claim with our team of experts. You can speak to a member of our professional team who will support you in any way they can. They are specially trained to provide you with advice, talk you through the claims process and make you feel at ease every step of the way. Furthermore, they can also provide you with a burglary compensation estimate that relates to your injury.
For more information from our caring team, call us on 0800 073 8804. Alternatively, you can contact us through our website or by using the Live Chat window.
Helpful Links
Below, you can learn more about CICA claims via our other guides:
Thanks for reading our guide to compensation for robbery victims. Contact us for free legal advice to learn if you can claim for a robbery in the UK.