Northampton Car Accident Solicitors | No Win No Fee
By Lewis Cobain. Last Updated 13th September 2023. If you have been injured in a car crash in Northampton, you may be considering pursuing a personal injury claim. Working with a personal injury solicitor is just one way that you can successfully pursue a claim.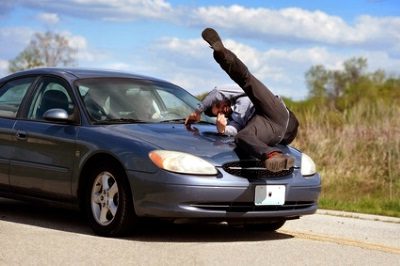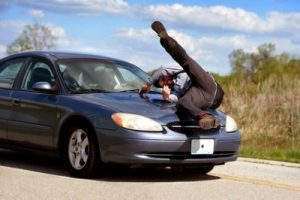 A claim such as this will need to fall within the legal boundaries as laid down in a specific set of laws relating to personal injury claims. Covered in this guide to making a claim for personal injury after a car accident in Northampton are the benefits of working with No Win No Fee Northampton car accident claims solicitors, what the law says about making a personal injury claim and how much compensation you could expect.
Our advisors are here to help if you would like to make a claim. To get in touch:
Select a Section
How Can Northampton Car Accident Solicitors Help Me With My Claim?
It is important to understand that not all personal injury compensation claims are resolved within a matter of weeks. Depending on the complexity of the road traffic collision and your resulting injuries, a personal injury compensation claim can take months, sometimes years to resolve.
It may be possible that you are also making a claim for a fatal car accident in Northamptonshire. If this is the case it may be possible for the relative of someone killed in a collision to make a compensation claim. Again, working with the right No Win No Fee solicitors  for you and your claim is essential.
Do I Need To Use Northampton Car Accident Solicitors To Help Me Claim?
If you are based in Northampton or were hurt in an accident in Northampton, you are not limited to local solicitors.
Much of the claims process can now be handled remotely, so you could work with solicitors based outside of Northampton for your accident claim. It's important to find the solicitor best suited to your case, no matter where they are based in the country.
Please reach out to one of our advisers if you would like to learn more about how our solicitors could potentially help you.
What Kinds Of Claims Could Car Accident Lawyers In Northampton Help With?
Our car accident lawyers have a wealth of experience in helping claimants pursue road traffic accident compensation. Using their expertise, they can help you out with various types of car accident claims. 
If you have had a car accident in Northampton, our specialist lawyers can help you claim for the following types of accidents and injuries:

If you are interested in working with our legal team but question, 'do I need to hire accident solicitors near me?' The answer is no. Our solicitors can work with you no matter where you are based in the UK. 
Get in touch to arrange your free consultation. After our advisors assess your claim, they may be able to connect you with our friendly road accident solicitors, if you have valid grounds to proceed. 
How Long Do I Have To Claim After An Accident In Northampton?
If you have been injured in an accident in Northampton, and you're eligible to make a personal injury claim, you must ensure that you start the legal process with the correct time limit.
Under the Limitation Act 1980, you would typically have 3 years from the accident date to file your car accident claim. However, there are some exceptions that apply to this limitation period.
For example, if a child is injured in a car accident, the 3-year limitation period would pause until they are 18 years old. From their 18th birthday, they will have until their 21st birthday to start a claim. Prior to their 18th birthday, a litigation friend could make a claim on their behalf.
To learn more about the other exceptions that may apply to this 3-year limitation period, you can contact our advisors. They could also inform you whether you may be eligible to work with one of our car accident claim solicitors.
How Much Compensation Could I Receive For A Northampton Car Accident?
Those eligible to claim for car accidents in Northampton will likely have questions regarding how much compensation they could receive if they win their case. Compensation payouts for car accidents can vary, since there are many different types of injuries which can occur. The type of injuries you have sustained and how severe they are deemed to be will largely influence the compensation amount.
In the table below, we've included compensation brackets for a variety of injuries that claimants may have suffered following a car accident. The brackets are based on those found in the 2022 edition of the Judicial College Guidelines. Though these figures do not guarantee how much you'll receive from your claim, they are based on payouts for past claims. Solicitors may use these brackets for reference when calculating the value of your claim.
| Injury Type | Severity Of Injury | Compensation Bracket |
| --- | --- | --- |
| Head/Brain Injury | Moderately Severe | £219,070 to £282,010 |
| Head/Brain Injury | Minor Injury | £2,210 to £12,770 |
| Arm Injury | Loss Of One Arm – Amputated At The Shoulder | Not less than £137,160 |
| Arm Injury | Severe Injuries | £96,160 to £130,930 |
| Severe Leg Injuries | Serious | £39,200 to £54,830 |
| Severe Leg Injuries | Moderate | £27,760 to £39,200 |
| Shoulder Injuries | Severe | £19,200 to £48,030 |
| Shoulder Injuries | Serious | £12,770 to £19,200 |
| Foot Injuries | Serious | £24,990 to £39,200 |
| Foot Injuries | Moderate | £13,740 to £24,990 |
| Whiplash Tariff Injury With Psychological Harm | Longer lasting than 18 months but does not last any longer than 24 months. | £4,345 |
| Whiplash Tariff Injury Without Psychological Harm | Lasting longer than 18 months but not exceeding 24 months. | £4,215 |
The figures above relate to general damages. This is the head of your claim that addresses your injuries as well as the pain and suffering they cause. However, you may also be eligible for
The Whiplash Reforms Explained
If you suffered injuries in a Northampton car crash, you might be interested to learn how successful claims are compensated.
If you suffered minor injuries in the car accident, you may be required to claim under the whiplash reform. The Whiplash Reform Programme changed how claims for whiplash injuries are made. It applies to drivers and passengers aged 18 and over who suffered minor injuries valued at £5,000 or less in a road traffic accident on or after the 31st May 2021.
This is the date that the Whiplash Injury Regulations 2021 took effect. The regulations include a tariff for whiplash injuries. However, if you suffer other minor injuries and your claim exceeds £5,000, your claim will be assigned value in accordance with the Judicial College Guidelines (JCG). We examine the JCG in the next section.
If your injuries exceed a value of £5,000, you won't be able to claim under the reforms. However, your whiplash will still be valued from the tariff.
Additionally, if your claim includes special damages and if these push the value of the settlement to over £10,000, you will not be able to claim under the reforms. Special damages recover expenses incurred due to your injuries. For example, if you required time off work to recuperate, you could claim for loss of earnings.
It is important to have your claim accurately valued. Once you receive a settlement, you cannot have your claim reopened. Call our advisors for a free claim valuation. In addition, you could be connected with one of our car accident solicitors if your claim seems eligible.
Contact Our No Win No Fee Northampton Car Accident Claims Solicitors
After a Northampton car accident, you might be wondering, 'do I have to work with Northampton car accident claims solicitors near me?'. However, you aren't limited to only working with Northampton solicitors. When you work with solicitors, you should base the decision on the solicitor's experience rather than location.
You might consider working with No Win No Fee solicitors. Solicitors who work under this agreement could offer you a Conditional Fee Agreement. This means you are only responsible for paying your solicitor for their work if your claim is successful. If you are awarded compensation, your solicitor deducts a legally capped success fee from your settlement. Typically, you wouldn't be expected to pay any upfront fees either.
If you would like to work with a solicitor on a No Win No Fee basis, speak to us at any time. We'll discuss your claim for free before deciding whether to put you in touch with one of our expert solicitors.
To get in touch:
Helpful Links
Here are some more useful links on working with No Win No Fee solicitors in Northampton, car crashes, and more: