Do you have to be an employee to make a workplace injury claim? – View Our Guide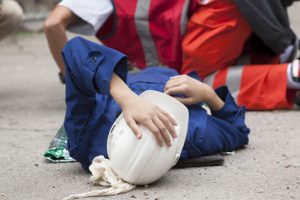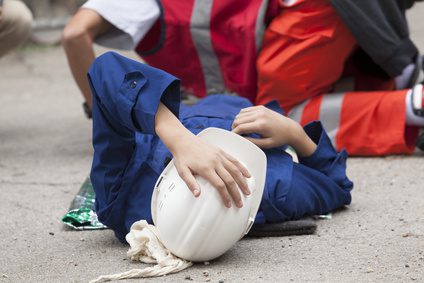 Injured at work, my rights? If you are not a full-time employee, you may be wondering whether or not you could claim for compensation. You may have even used an accident at work compensation calculator online and want to know if we can get you that amount. Read on to discover more.
Select A Section
Must you be an employee to claim for workplace injury?
Must you be an employee to claim for workplace injury? A lot of people believe that workplace accidents are only for full-time employees. This is not the case. No matter whether you are a member of the public visiting the premises, a temporary worker, or an employee, you can make a claim if you have been injured due to an employer breaching Health and Safety legislation.
On what grounds can you make a personal injury claim?
In order to claim, the following three points need to apply to your case:
Someone else caused the incident – You certainly cannot be to blame if you want to make a claim.
You have seen a doctor for your injuries – You need to see a medical professional, otherwise there will be no proof of your suffering.
The incident happened within the past three years – This is the time limit on all personal injury cases, and so it is better to claim sooner rather than later.
Common workplace accidents and injuries
Some of the common workplace accidents include the following:
Muscle strains
Trips, slips and falls
Lacerations and cuts
Collisions and crashes
Repetitive strain injury
Being hit by falling objects
Fights at work
Walking into objects
Loud noise exposure
Inhaling toxic fumes
What to do after you have had an accident in the workplace
Here's what to do after an accident at work:
Get medical attention – The first thing you need to do is receive medical attention. Of course, this is an important step in terms of your health. You may think that you feel fine after an accident, but not only is this crucial for your health, but if you fail to see a medical professional you will find it impossible to make a claim, as you need the doctor's report as proof of your injuries.
Take photographs – Photographs can really help to strengthen your case.
Make a note of what happened – You never know what important details you could forget later down the line, and so it is always advisable to sit down and make a note of everything that occurred.
Get witness details – If anyone witnessed the car accident, you are advised to get their contact information. Witness statements make excellent evidence.
Report the incident to the employer – This needs to be recorded in their accident book, which is required by law.
Keep a record of costs – Finally, you need to keep a record of any expenses you have suffered because of your injuries. This could be anything from prescription costs and vehicle repair expenses to loss of earnings and travel costs. You can claim for these as special damages as per accident at work law, but you will need proof.
Time limits on workplace accidents
What are my injured at work rights in terms of claiming time limits? You have three years to make a claim. It is pivotal to note that court proceedings must be issued within this three-year period. Are there any exceptions? There can be, but these are few and far between. Generally, the only occasions whereby there are exceptions to the time limits on claims is when you cannot pinpoint one exact date for the accident. This is relevant to injuries that occur over a period of time, which can relate to those sustained in the workplace. For repetitive strain injury and vibration white finger, for example, you will likely three years from the date of the diagnosis of your workplace injury instead.
Why you need to have a personal injury solicitor on your side
You can launch a claim for a workplace injury yourself, but this would not be advised. Personal injury law is complex, and you won't get a second chance to make a claim. Not only will we make sure you receive the full payout, but we will ensure you are aware of all of your rights. A lot of people worry about being dismissed after accident at work, but this is also against the law.
Legal Expert – Free Guidance on Accident at Work Claims
We are one of the leading law companies in the UK. All of our solicitors work on a No-Win, No-Fee basis, which means that you are only going to need to pay legal fees if your case is a success. We also provide free, no-obligation legal advice. If you are not certain about utilising Legal Expert to launch a claim for your workplace injury, all you need to do is look at the comments that have been left by our previous customers – we think you will find them very useful.
Contact Legal Expert Today
Are you ready to make a claim? Perhaps you want to know more about the accident at work procedure and accident at work employer's responsibilities? If so, you can reach us on 0800 073 8804, and we would be more than happy to help you secure the compensation that you deserve.
Useful Links
We hope you now have a better understanding regarding your injured at work rights. However, if you need more information, these links may help:
Compensation for injuries at work GOV– This takes you to the accident at work Gov UK website.
Claiming guide for accidents that happen at work – Legal Expert– This is our accident at work claims guide.