Northampton Car Accident Claims Solicitors – No Win No Fee Claims Guide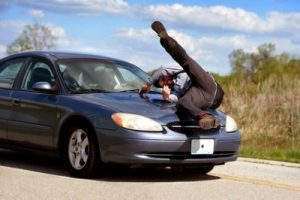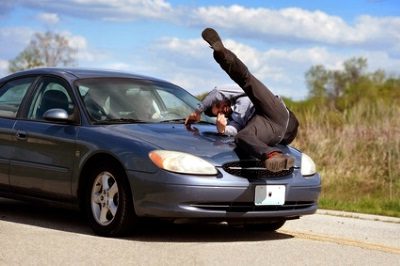 If you have been injured in a car accident in Northampton, you may be considering pursuing a personal injury claim. Working with a personal injury solicitor is just one way that you can successfully pursue a claim. A claim such as this will need to fall within the legal boundaries as laid down in a specific set of laws relating to personal injury claims. Covered in this guide to making a claim for personal injury after a car accident in Northampton are the benefits of working with no win, no fee Northampton car accident claims solicitors, what the law says about making a personal injury claim and how much compensation you could expect.
Have A Medical Exam Close To Northampton With An Expert Medical Practitioner We Work With
To make a claim for personal injuries after a road traffic collision or a car crash in Northamptonshire, your injuries will need to be medically assessed to ensure you receive an accurate personal injury compensation payout as possible.
As well as the extent of the injuries at the time of the collision, there also needs to be a medical opinion as to how these injuries could affect you in the future.
Our provided solicitors work with several Northampton based GPs and medical experts and can arrange for you to be seen by one of our experts at your convenience.

| Doctor | Address |
| --- | --- |
| Ghulam Wattoo and Hafiz Rehman | Royal Terrace Barrack Road |
| Mamtha Balendra Kumar,Ramangowd Ganadinni Or Rajeev T Jahagirdar | Northampton Chiropractic Clinic, Royal Terrace, Barrack Road |
| Sahir Shaikh | The Northampton Clinic, 72-74 Abington Avenue |
| Nicholas Reed | 75 The Avenue, Cliftonville |
| Naeem Khan | The Abingdon Clinic, Beech Avenue, Abingdon |
| Tariq Ayyoub | Moulton Business Centre Northampton, Regents Pavillion, 4 Summerhouse Road |
| Shams Tabraiz (MedCo GP) | Hilton Hotel Northampton, 100 Watering Ln, Collingtree |
| Afolake Oyinloye | Wootton Community & Sports Centre, Curtlee Hill, Wootton, |
| Rakesh Duggal Or Zahir Ali Or Khaled El-Namasy | Regus Northampton, Victory House, 400 Pavillion Drive, Northampton Business Park |
| Saeed Malik | KB Therapy Clinic (was St James Complementary Health Clinic), 16-18 Stenson Street |
| Afolake Oyinloye | Northampton Regus Offices, Victory House, 400 Pavilion Drive, Northampton Business Park, |
If You Have Had A Car Accident In Northampton, Getting The Right Solicitor Will Help You Win Your Claim
It is important to understand that not all personal injury compensation claims are resolved within a matter of weeks. Depending on the complexity of the road traffic collision and your resulting injuries, a personal injury compensation claim can take months, sometimes years to resolve.
It may be possible that you are also making a claim for a fatal car accident in Northamptonshire. If this is the case it may be possible for the relative of someone killed in a collision to make a compensation claim. Again, working with the right no win no fee solicitors  for you and your claim is essential.
Are online reviews of solicitors helpful when choosing a solicitor?
There isa wide range of information to be found online not just about making a personal injury claim but about who the best no win no fee personal injury solicitors in Northampton are or solicitors who cover Northampton. Online reviews are a good place to start but calling solicitors and finding out about what they offer is essential. One aspect that often surprises claimants is how much of the compensation they get to keep under the Conditional Fee Agreement. For example, a severe injury can be nearly triple figures in compensation but the amount you keep can be £20,000 less than awarded once success fees and insurance premiums have been paid.
Am I limited to using solicitors in Northampton?
Just because you suffered an accident in Northampton, this does not automatically mean you have to use a no win no fee solicitors in Northampton. Neither do you have to be a resident of the city or the county to use a Northampton based solicitor.
What is important is that you acquire the services of a personal injury solicitor with the extensive knowledge and practice of working with claims that relate to your type of injuries, accident and circumstance. The only aspect of the claim that is usually based locally is the medical assessment.
But, no matter where your solicitor is based, they will strive to arrange a medical examination that is local and convenient for you.
What Are Some Of the Most Frequent Claims We See After A Car Accident In Northampton?
Compensation is payable for a range of different types of injuries resulting from a road traffic accident in Northampton.
Claims we see after a car crash in Northampton
There are a number of injuries that can result after being involved in a road traffic collision. Some of these injuries are serious but not life-changing, such as a broken bone or deep lacerations. But serious injuries can result from a road traffic collision such as a brain injury. We have helped many claimants with personal injury claims for brain injuries, with many claimants choosing to use out personal injury claims calculator to see how much compensation they could be entitled to. We have also helped claimants with claims for less serious injuries resulting from road traffic collisions, such as facial scars.
Claims we can help passengers with
It is not just the driver involved in many road traffic collisions in Northamptonshire who sustain injuries. Passengers in the vehicle are also, in many cases, entitled to pursue a claim. For example, we have helped people with claims for concussion, an often common injury from traumatic car accidents. However, there is a personal injury claims time limit of three years from the date of your accident.
Making a claim for injuries suffered in a taxi crash
You may have been involved in a car crash in Northampton whilst being a passenger in a taxi too. Again, you could be entitled to claim compensation for any personal injury sustained. Back injuries are common injuries from impact collisions, personal injury claims we have successfully handled for many claimants.
Claims for being hurt after a bus crash in Northampton
Bus crashes are also road traffic collisions that have resulted in injuries for passengers and drivers. Again, at Legal Expert, we have helped many bus passengers after an accident in Northampton to claim personal injury compensation. As well as the emotional impact for anyone on the bus, there are physical injuries too such as knee injuries from hitting the seat in front or being thrown from your seat.
Hurt as a pedestrian in a collision? Claim compensation
Being hit by a car can leave you with serious physical injuries with impact from a speeding vehicle often fracturing bones. As well as physical injuries, post-traumatic stress after an accident of this kind of often life-changing and crippling. Again, this can be included as part of your personal injury claim. Even though UK roads are some of the safest, it appears that pedestrians are still bearing the brunt when accidents and collisions happen.
Claims when hit from the rear
A rear-end car accident in Northampton can lead to injuries associated with the neck, shoulders and back. It is possible to have received a spinal injury, whiplash and other neck injuries. Incredibly painful and uncomfortable, rear-end shunts in a car don't need to happen at speed to cause damage to the occupants of a vehicle. They can cause untold damage to both the car and its passengers and driver.
Claims for accidents at a roundabout
At busy junctions in major cities like Northampton, it is common for rear-end shunts to happen at roundabouts. At very busy roundabouts and traffic islands, it is not uncommon to hear stories of serious road traffic collisions, including head-on collisions. As well as being busy, speed is a factor in many fatal car accidents in Northamptonshire. From back and neck injuries to fatalities, we have worked with relatives to make fatal death claims too. We are aware that there is not an amount of money that would adequately compensate for the loss of your relative but we know that financial hardship often follows an unexpected death, particularly for the dependents and an award for compensation may make this time slightly easier to bear.
Common Ways In Which People Are Injured Can A Car Crash
Low-speed accidents can still result in painful injuries. Thankfully, cars are becoming safer and the protection offered to the driver and occupants vastly improved. However, there are times when what looks like a 'minor' road traffic collision, the resulting injuries can be devastating and life-changing.
Whiplash
From an aching neck to dizziness, distorted visions, difficulty sleeping and 'pins and needles' in the shoulders and arms, spreading to the tips of your fingers, whiplash is an injury that can take a long time to heal. Painful and very uncomfortable, as well as pain killers and other medication, many claimants spend many hours working with a physiotherapist to not only alleviate pain but to address the injury itself. For some people, whiplash improves but their neck and shoulders may remain painful at times, with limited movement.
Back Pain
Back pain and injury are also common after a road traffic collision. Depending on the nature of the collision, impact and speed, car occupants can be thrown forward and back into their seats or pushed from one side to another. This quick movement can lead to the spine being placed into an unnatural arc. The impact of hitting the seat can also cause damage to the back. As well as difficulty moving, it may be that you are unable to continue with the work you once did and the activities you once enjoyed as a result of a long-term back injury.
Serious Injuries
Serious injuries are defined as those are life-threatening and life-changing.
Fortunately, many claimants recover well enough from injuries to continue with their normal routine and activities after a period of rehabilitation. However, for other people, the future looks nothing like they thought it would.
Serious injuries can leave a claimant living with the consequences of being involved in a road traffic collision in Northampton every day. From unbearable pain and discomfort to
physical issues.
For example, severe leg injuries that led to amputation. Nerve damage would also be considered a serious injury, especially if it means you no longer have full use of your hands, fingers or limbs.
Head injuries can also be serious, altering how independent people can be in their everyday lives.
Dangerous roads in Northampton
| Location/ Street Name | Number of accidents / year |
| --- | --- |
| Campbell Street | 20 |
| Sheep Street | 10 |
This Northampton Road Accident Statistics map shows several road accidents over more than a decade in Northampton itself. Unfortunately, this includes two fatal accidents, one on a country lane. Several also included child casualties.
Statistics Showing the Number Of People Hurt Or Killed In RTA's In Northamptonshire
| | 2011/ 12 | 2012/ 13 | 2013 / 14 |
| --- | --- | --- | --- |
| Other | 50 | 55 | 63 |
| Car | 133 | 185 | 151 |
| Motorcycle | 60 | 80 | 75 |
| Bus | 0 | 0 | 0 |
| Pedestrian | 58 | 50 | 56 |
Statistics Show the Number Killed By Vehicle Accidents In Northamptonshire
| | 2011/ 12 | 2012/ 13 | 2013 / 14 |
| --- | --- | --- | --- |
| Other | 2 | 5 | 1 |
| Car | 13 | 23 | 17 |
| Motorcycle | 1 | 2 | 5 |
| Bus | 0 | 0 | 0 |
| Pedestrian | 2 | 5 | 2 |
Our panel of no win, no fee personal injury solicitors are here to help claimants claim the compensation they often need after being hurt in a road traffic collision in Northamptonshire. With many years' experience of negotiating the best compensation pay-outs for claimants, a personal injury lawyer is the professionals to turn to. Although casualty rates and fatalities on Northamptonshire roads have shown small decreases year on year, there were still 322 casualties on the county's roads in 2016.
No Win, No Fee Vehicle Accident Solicitors Northampton
A no win, no fee agreement is offered by all personal injury solicitors on our panel. What this effectively means is that should your claim for your injuries be unsuccessful, you won't be obligated to pay legal fees.
How do fees and charges work?
Solicitors in Northampton will have different agreements and fee structures when it comes to charges should the case not be successful. And this is why it is important to check the finer details of the agreement before you sign on the dotted line when making a personal injury claim.
With personal injury solicitors on the Legal Expert panel, you have no such concerns. This is because all solicitors we work with guarantee a 100% no win, no fee assurance. There are no catches. Here, you can read more about Legal Experts No Win, No Fee service.
Getting Started
We understand that sometimes, you want to do your research and have some thinking time about what the best decision is for you. If you have been hurt in a road traffic collision in Northampton, you'll need time to get over your injuries or adjust to life changes.
You can contact us for more information without any obligation or fear that we will try to persuade into making a personal injury claim before you are ready.
If you decide to go ahead, the team at Legal Expert can give you more information on the next steps to take.
Finding out more about the claims process
Making the right decision means being informed and gathering the right information for your claim and your situation. That's why we point claimants in the direction of our frequently asked questions. You can see what concerns other people had and how Legal Expert ist he go-to company for support and information.
Begin Your Claim Today
Once you have decided to go ahead with a personal injury compensation after a car accident in Northampton, call the team at legal expert. You can also complete the contact form and our team will get back to you.
If you feel you need to discuss your options further, request a call back or call us on 0800 073 8804. You can speak with a personal injury solicitor before making a decision.
Helpful Links
GOV – Rules of the road– Finding out what the person that caused the accident should have done may be useful. Here is the Highway Code.
Local Safety on the Road– Most counties have their own efforts towards road safety. Here, you'll find Northampton's.
Court– Many car accident claims don't have to be heard in court but if yours does this is the local court.
Do You need to contact the Police to Report The Accident?
Reporting your Northampton Accident– Police information is on this link.
Do you need to visit the hospital for treatment?
Local Medical Information– A link to the nearest hospital can be found here.
Our Guide to RTA Claims– Learning more about RTA compensation might be useful.
Claims for Whiplash Information– Find our information relating to this specific injury.