Mansfield Car Accident Claims Solicitors – No Win No Fee Claims Guide
Mansfield Road Traffic Accident Solicitors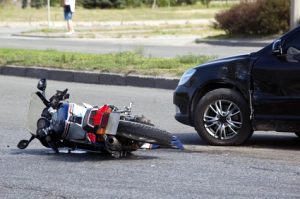 If you need an experienced car accident claims solicitor to represent you in a personal injury claim, for injuries that you suffered during a road traffic accident in Mansfield and you're within the three-year personal injury claims time limit, this guide will help. It contains all of the information you need to learn about how to make a claim and find the best solicitor to help you do it. It has information such as:
A full explanation of the reason why we believe that getting yourself examined by an impartial medical expert, is crucial in making sure that you have the best chance possible of your claim being successful. As this will help you to prove the severity of your injuries beyond doubt.
The reasons why it is imperative that you engage the best legal firm possible, so that you have the best chance of winning your claim. We also cover how the effectiveness of your legal team can have a direct impact on the level of compensation you are awarded.
You will find several sections that cover some of the most frequently seen types of road traffic accidents in the UK each year, that Legal Expert assists people in claiming compensation for. We also cover some of the typical injuries that victims of these accidents might sustain.
We have presented a number of simple tables, which show some of the main road traffic accidents statistics for the Mansfield area. Also, we have included a map of central Mansfield that shows all of the main roads traffic accident hotspots.
Towards the end of this guide, we introduce the national claims service that Legal Expert offers residents of Mansfield, as the simplest way to process a road accident compensation claim. We also cover the Conditional Fee Agreement (CFA) that we have based this claims service on.
You may have some additional questions that are not answered in this guide. If you do, then please give us a quick call on 0800 073 8804, and one of our team will be on hand to answer any questions you may have, and to walk you through the new claims onboarding process.
Our Panel of Medical Experts Assessing Claimants in The Mansfield Area
A critical stage of making road traffic accident claims Mansfield residents need to be aware of, is being able to prove how bad your injuries were, and whether the prognosis for a complete recovery is positive. The best way to do this is to undergo a complete, impartial, expert medical examination. The report the doctor writes after this examination, can be submitted to support your claim. Legal Expert, as part of our claims service, can arrange for you to receive a completely free medical examination in the Mansfield area from the following medical professionals:
Mansfield Clinic
14 Woodhouse Road
Mansfield
Nottingham
NG18 2AD
The Bay Therapy Centre
21 Trent Boulevard
Lady Bay
West Bridgford
Nottingham
NG2 5BB
How to Find the Right Solicitor Serving Claimants in Mansfield
The first thing you need to do when choosing a solicitor to help you make a compensation claim, is to ensure that any solicitors in Mansfield you are looking at is fully registered with the Solicitors Regulation Authority (SRA). Next, you will want to check that they can handle your claim in an effective manner. Make sure that they can:
Offer you a No Win No Fee agreement to help make your claim.
Provide a free expert medical examination in the Mansfield area.
How helped claim successfully in a case similar to your own in the last year.
How effective your solicitor is in making road traffic accident claims will affect your chances of winning compensation, and also could affect how much compensation you finally receive.
Should I Read Reviews of Solicitors in My Area, And Across the Country?
If you can find an online review site that has reviews of legal firms that can help you to make accident claims in Mansfield, then this is a good source of information. Check the fee structure they offer, and whether they can take on a claim under a CFA. Read the reviews and also the comments and compare review scores. Check how large the firm is, and how long they have been established. Double check all of this information, as quite often reviews can be inaccurate and, in some cases, may be completely fake.
Can I Use Solicitors from Across the Country?
There is no real advantage to using local personal injury solicitors in Mansfield to process a claim for injuries that you have suffered in a road traffic accident. You will be using the telephone and email to keep in touch with your legal team, so location is not important at all. You will be much better off looking for the best solicitor to help with your claim, no matter where they are located. This will raise your chances of winning your claim.
Examples of Motoring and Road Traffic Accident Claims We Conduct for Claimants
Legal Expert helps many people make road and car accident claims each year. Due to the volume of claims we process, we are able to identify trends. When it comes to RTA, there are a number of types of accidents we see claimed for time and time again. Below, we go into a little detail about the most common types of road traffic accidents we help people claim for.
Mansfield Car Accident Claims
One thing we need to talk about, before moving on to discuss specific types of accidents that you may need to make a personal injury claim for, is the issue of liability. Although in some cases it is possible to make a non-fault accident claim, generally, you will need to be able to prove that somebody else caused the accident before you can make a claim. Legal Expert can offer help with this, use the phone number at the end of the page to give us a call so we can advise you further.
Accidents and Injuries as A Passenger in Mansfield
Under UK law, passengers have the same rights as the driver of a vehicle when it comes to claiming compensation, for injuries that they received in a road traffic accident. Passengers are seldom liable for causing an RTA so the issue of liability should be fairly clear-cut. Furthermore, Legal Expert can even help you to claim compensation from the driver of your own vehicle if it is found that they were at fault.
Taxi or Minicab Accident Claims
A slightly different type of passenger car accident claims are those whereby a person riding in a minicab, taxi, or some other form of private hire vehicle, has been injured in a road traffic accident. In these types of claims, Legal Expert would seek compensation against the public liability insurance policy that the driver is required by law to have before taking on passengers.
Claim for Injuries on Public Transport in Mansfield, Such as a Bus
The final type of road traffic accident that can affect passengers are accidents involving some form of public transport vehicle such as a Mansfield bus service, a coach, or even a tram. Here, the difference is that Legal Expert would pursue the operator of the bus, coach or tram service for compensation on behalf of the claimant.
Injuries as a Pedestrian
If you check the tables lower down this page, you will see that despite the fact that pedestrians are far less likely to be involved in a road traffic accident in Mansfield, the number of fatal accidents involving pedestrians is quite high. This is because pedestrians can suffer very serious injuries when hit by even a slowly moving vehicle. In these cases, based on the severity of the injuries sustained, Legal Expert would seek additional damages for things like loss of life quality and lowered employment prospects.
Claims Involving Rear Collisions
Rear end collisions or shunts are the most common of all types of road traffic accidents that Mansfield solicitors will claim for. According to the Association of British Insurers, there are thousands of rear-end collisions reported every week in the UK. These often low-speed accidents can still be quite serious, as they are one of the primary causes of whiplash injuries.
Roundabout and Junction Accident Claims
In a section below, we have included a map of all of the road traffic accidents in Mansfield. If you take a look at this map, you will see that roundabouts and major road junctions are the most serious of all hotspots. A busy roundabout can be a confusing challenge to an inexperienced driver. A negligent or distracted driver can also very easily cause a serious accident on a roundabout.
Examples of Injuries Suffered in A Traffic Accident We Could Help You Claim Compensation For
Just as there are some common types of road traffic accident that we help claimants to make a compensation claim for, there are also some injuries that we see far more frequently than any others, that are the result of a vehicle collision. Some of these we have covered in their own sections below.
Whiplash
Referring to statistics from the ABI again, we find that whiplash is the one injury caused by road traffic accidents that is more common than any other. Over £2 billion in whiplash compensation is paid out in the UK every year. Because whiplash claims have often been exploited, we recommend that anyone trying to claim for whiplash lets us arrange a free medical examination in Mansfield to prove how bad your whiplash was.
Back injuries
Back and neck injuries are caused by the same kinds of road traffic accidents as whiplash. In many ways, you can consider these injuries to be a more severe form of whiplash that a personal injury lawyer can help you claim for. Unlike whiplash, which is rarely treated, with just pain medication being used until it is healed, an upper back or neck injury will require treatment. In cases where the spine has been damaged, treatment could include surgery.
Severe Or Long-Term Injuries
Of all the claims that a personal injury solicitor will help a claimant make after a road traffic accident, those that feature serious injuries that will have a long-term or permanent effect on the life of the claimant generally attract the highest levels of compensation. Serious, life-changing injuries such as brain damage, paralysis, loss of a limb, or a long-term psychological problem like post-traumatic stress disorder.
Mansfield Car Accident Statistics
In this section and several more below, we cover some of the main road traffic accident statistics for the Mansfield area. Starting here, with the three most dangerous roads to drive on, which are; Chesterfield Road, Rosemary Street and the A60.
| Street or Location | Number of RTA |
| --- | --- |
| Chesterfield Road | 46 |
| Rosemary Street | 34 |
| A60 | 14 |
This map below shows that main road traffic accident hotspots in Mansfield. Note how many of them are on major road junctions or roundabouts.
Statistics: Injuries And Deaths On Roads In the Mansfield Area
When we take the data pertaining to total road traffic accidents in the Mansfield area, and split it into the transport typed involved, we can see that by far the most common are cars.
| | 2014 | 2015 | 2016 |
| --- | --- | --- | --- |
| Other | 0 | 2 | 2 |
| Car | 22 | 11 | 13 |
| Motorcycle | 4 | 5 | 3 |
| Bicycle | 2 | 2 | 2 |
| Pedestrian | 2 | 3 | 2 |
Statistics: Fatalities Caused By Vehicle Accidents In Mansfield
Based on the data we used for the previous table, we filtered the dataset to show only fatal road traffic accidents in Mansfield. We find that overall, it is car drivers and their passengers who suffer the most fatalities.
| | 2014 | 2015 | 2016 |
| --- | --- | --- | --- |
| Other | 19 | 26 | 22 |
| Car | 132 | 122 | 137 |
| Motorcycle | 85 | 72 | 70 |
| Bicycle | 47 | 43 | 48 |
| Pedestrian | 50 | 57 | 46 |
No Win, No Fee Solicitors For Mansfield
Legal Expert offers residents of Mansfield a risk-free way to process a compensation claim for injuries that they have suffered in a road traffic accident. We have a team of No Win No Fee solicitors Mansfield residents will gain access to when they choose to use our national claims service to help them claim compensation.
Funding A Compensation Claim
When you choose our No Win No Fee national claims service to help you claim for your road traffic accident injuries, you really do pay nothing until you win your claim. We don't charge to start processing your claim, and we won't charge you any ongoing costs no matter how long your claim takes to process. If we fail to win you a compensation award, then you pay nothing at all. However, when we receive a compensation payment on your behalf, at this stage we will deduct our fees.
What Are Your Next Steps?
If you have been injured in a Mansfield car accident, all you need to do to start your compensation claim is call Legal Expert on the number below. When you do, one of our team will walk you through the new claims process, and get your claim started today.
Where Can You Find Out More?
If you need information, such as an estimate of how much you might receive in compensation after a road traffic accident, you could use an online personal injury claims calculator. However, a much better option is to give Legal Expert a quick call on the number below, and one of our team will answer any questions you might have.
Speak To Legal Experts Team Today
Are you ready to begin your compensation claim for injuries that you have received as a result of a Mansfield car crash? If you are, then call Legal Expert right now on 0800 073 8804, and we can set your claim in motion today and start processing it immediately.
Helpful Links
At the link below, you will find some useful road safety information that forms part of the Highway Code:
Highway Code road safety information
For some more detailed road safety information about the Mansfield area, you can visit this page:
Mansfield road safety information
To find out which County Court covers the Mansfield area, you can check here:
Mansfield County Court information
To contact the police in Mansfield to report a road traffic accident, use this info:
If you need hospital treatment following a road traffic accident in Mansfield, check this link here for the local hospital:
Mansfield local hospital information
At the link below, you will find a page that contains a guide to claiming compensation for whiplash injuries:
A guide to claiming for whiplash injuries
At the link below, you will find a page that contains a guide to claiming compensation for back injuries: