Littlehampton Personal Injury Solicitors No Win No Fee
If you live in the Littlehampton area and have been involved in an accident, we can help you to claim compensation.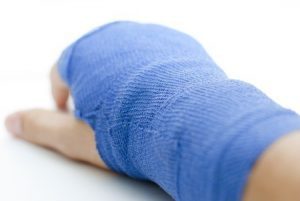 Every year, thousands of people in the United Kingdom fall victim to injuries inflicted by someone else, either at the workplace, on the road or on public/privately owned land. If you've suffered an accident that wasn't your fault, you deserve financial compensation.
Our Littlehampton personal injury solicitors team possess a deep knowledge of personal injury law. We can take your case and seek compensation from the person/organisation responsible for causing you injury, allowing you to get the money you need to get back on your feet.
When you use our personal injury solicitors Littlehampton, you'll get:
● A No Win, No Fee service (you never have to pay any legal fees upfront)
● Free consultation
● Free legal advice, support and guidance
● No hidden costs
● Total transparency, dedication and dependability
Claim Compensation For Any Type Of Littlehampton Personal Injury
Our Littlehampton personal injury solicitors are capable of assessing your case and determining whether you have a viable claim. If we believe your injury has been caused due to the negligence, misconduct or unlawful behaviour of another party, we will be able to help.
If you've been hurt in accident in one of the following ways, you may be eligible for compensation:
● In your place of work
Employers are under legal obligation to provide a safe and secure working environment for their staff – which involves conducting regular health and safety checks, ensuring all equipment and tools are functioning correctly and hygiene codes are adhered to. When employers fail to take care of their staff, accidents can occur which can lead to injuries.
We've helped clients claim compensation for all kinds of accidents in their workplace over the years, including injuries sustained after falls from height, injuries incurred after using faulty equipment, and illness that has developed as a result of working in an unclean atmosphere.
● In your car
If you've been involved in a traffic collision as a driver, you may be entitled to compensation.
There are hundreds of vehicle accidents every day in Britain and many of them are caused by drivers who do not pay due care and attention whilst they are on the road. If you have been hurt in a Littlehampton traffic accident, our Littlehampton personal injury solicitors team can help you to claim compensation.
● On public transport
Many previous clients have turned to us after suffering an injury they sustained whilst on board public transport. If you have been hurt whilst you were on a bus, train or tram, we can help to deduce whether you have a valid claim and are entitled to financial remuneration.
● As a pedestrian
Traffic accidents can affect pedestrians in the surrounding area as well as those driving vehicles on the road. If you have been caught up in a car collision whilst walking on the side of the road, you may be able to claim back compensation.
● In a Littlehampton public place or business venues
Accidents in Littlehampton public places or business venues can range from unprovoked assaults in bars and clubs, to slips, trips and falls. If you've fallen victim to injury whilst on the premises of public or privately owned property in the Littlehampton area, contact our team who will be able to take a look at your case and see whether you have a viable claim.
The Impact of Your Accident
If you've suffered an accident that wasn't your fault, you should always seek to claim compensation. Aside from any physical injuries you might have sustained, your accident can also detrimentally affect your life in a wide variety of other ways:
● Financial Issues
Whilst you may incur medical bills due to the cost of treatment needed to help you recuperate, your injury may also prevent you from earning. Some injuries may be enough to keep you out of work for sustained period of time, meaning you are unable to claim your full wages. In some cases, you may miss out on several months' worth of money.
● Long-term Effects
Whilst injuries may appear to be relatively minor at first, in some instances they can develop into long-term problems which can severely affect your overall quality of life.
● Emotional and Psychological Issues
Some accidents can be traumatic enough to cause you to develop troublesome emotional and psychological issues such as depression and anxiety.
Don't let your accident cause you more harm than it already has. Call our Littlehampton personal injury solicitors team today to get the compensation you need to prevent any further issues from occurring.
The Claims Process
With every case, we aim to make the personal injury claims process as simple as possible. No two cases are ever identical, but the majority will consist of three key steps:
1. Client Consultation
In order to evaluate whether you are entitled to compensation, our friendly lawyers will conduct a consultation with you at your convenience. This will be an informal question and answer session where we aim to determine what happened during your accident and who might be responsible for causing you injury.
We will also use this opportunity to gather evidence to support your claim. Any proof of loss of earnings or medical bills or eyewitness/police reports can be extremely useful when it comes to presenting your claim. Our Littlehampton team of personal injury solicitors can help you accrue this evidence.
2. Communication With Defendant
Once we have gathered all the necessary information we need to begin your claim, we will open communication with the defendant (the person/organisation who caused your injury) by writing them a letter explaining the situation.
3. Case Settlement
The defendant will usually have about 12 weeks to respond to our letter and must state whether they are liable. If they deny liability, the case will be taken before a judge. If they accept liability, we can sit with them and agree upon a compensation fee.
Get in touch with our personal injury solicitors for Littlehampton on 0800 073 8804 today to see how much compensation you may be entitled to. Our team will be more than happy to answer any questions you may have about our service or the personal injury claims process.