Cambridge Car Accident Claims Solicitors – No Win No Fee Claims Guide
Have you been in a road traffic accident in Cambridge and are now looking for a car accident claims solicitor to process a personal injury claim on your behalf? The following guide provides advice on finding the best solicitors for your car accident claim.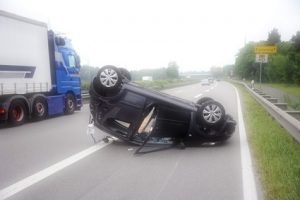 One caveat to making a car accident claim, is that you will need to be within the three-year personal injury claims time limit. We have not added a personal injury claims calculator tool to this page; we believe it is much better to give claimants an accurate estimate of how much they might receive, based on their own situation. Towards this end, you can call Legal Expert on the number below, and we will go over your claim and try to give you an accurate estimate of how much compensation you might receive. This guide contains information such as:
The reason why we feel that every claimant can improve their chances of making a successful claim, by undergoing an impartial, professional medical examination.
An explanation of why it is critical to your claim that you use the best legal firm you can find. This will have a direct effect on your chances of success, and potentially, the level of compensation you receive.
Several informational sections, which cover the more common types of road traffic accidents that Legal Expert handles claims for on behalf of our clients. As well as an overview of the most common types of injuries these accidents cause.
An introduction the national claims service that Legal Expert offers to residents of Cambridge, and all across the UK, as a risk-free way to process a claim for injuries sustained in a road traffic accident.
If you have any additional questions, or require more information about the claims service we operate, then please call Legal Expert on 0800 073 8804, and one of our team will help you.
Your Claim May Need A Medical Assessment, Have This Close To Cambridge
One of the best things that a claimant can do, to ensure that they have the greatest chance of winning a compensation claim for injuries they received in a car accident, is to get an expert medical examination. The results of this examination can be submitted in support of your claim, to prove the severity of your injuries. Legal Expert can help with this. As part of our claims service, we can arrange for you to receive a free medical examination in the Cambridge area. The closest medical professionals who could do this, are:
Dr Sajive Bansal
The Coach House Clinic
Anstey Hall
Maris Lane
Trumpington
Cambridge
CB2 9LG
Dr Asef Zafar
Vision Park
Chivers Way
Histon
Cambridge
CB24 9AD
Why Having The Right Legal Team Can Be Critical To Winning Your Claim
When you select a team of accident solicitors to process a claim on your behalf, you need to find the best legal firm possible, to ensure you have the best chance of success with your claim. All solicitors in the UK are regulated by the Solicitors Regulatory Authority (SRA), so a pre-requisite is that you check any solicitor you choose is SRA registered. There are some questions that you can ask a solicitor, to make sure they are suitable for processing your claim, these include:
Can you process my claim under a No Win No Fee agreement?
Can you arrange additional services, such as providing me with a free medical examination?
Have you successfully processed a similar claim to mine in the last year?
If the solicitor you are speaking to cannot answer yes to all three of these questions, you should consider searching for one that can.
Reviews Of Solicitors
Online review sites can be a valuable resource if you can find one that has plenty of reviews of solicitors covering your area. These kinds of community-driven review sites are a great place to start gathering information and begin comparing solicitors who could process your claim for you.
When comparing reviews, take in information such as how old the review is, whether the claim being discussed is similar to your own, what the pros and cons of using the solicitor were, etc. You will also need to compare each legal firm in relation to their fee structure, and the percentage of any settlement you receive, that they will charge if they are successful in processing your claim. Always double check these facts, as not every review will always be completely accurate.
Does My Solicitor Need To Be Local?
You might believe that you must hire a local firm of solicitors in Cambridge to process your road traffic accident claim. However, you are not required to use a local solicitor at all. You are free to choose and compare a solicitor to process your claim, regardless of where they happen to be located. For example, whilst not based in Cambridge, the claims service operated by Legal Expert is available nationwide. .
What Types Of Car Accident Can You Claim Compensation For?
Legal Expert can help you to claim compensation for all kinds of road traffic accidents. With injuries ranging from trivial, through to a car accident death. However, we see some types of road traffic accidents claimed for time and time again. For your information, we have gone into some detail about the most common accidents we process claims for below.
Car Accident Claims
One of the most important factors in making a claim for a road traffic accident, is being able to prove liability. Aside from special cases, where a no-fault claim can be made, you will need to be able to prove that you did not cause the accident you were injured in. As the statistics we have presented further down this page show, cars are the type of vehicle that is most often involved in a collision in Cambridge. Legal Expert can help you to prove liability, and to claim compensation for your car crash injuries.
Passenger Accident Claims
A passenger has the exact same rights to make a personal injury claim as the driver of a vehicle that is involved in a road traffic accident. A claim can even be made by a passenger riding in a private car owned by a family member or friend. This is due to the fact that when Legal Expert processes the claim, it will be the insurance firm that provides the driver with their motor insurance policy that we will pursue for compensation, not the driver themselves.
Taxi Accident Compensation Claims
As a passenger in a private hire vehicle such as a minicab or taxi if you are injured in a road traffic accident, you should be able to claim. The legal process of making a claim is slightly different than claims where the victim is riding in a private vehicle. In these cases, it will be the insurance firm that provides the taxi driver with their public indemnity insurance that will be pursued for compensation.
Coach Or Bus Claims
If you are injured in a road traffic accident that involved a bus, coach or some other form of public transport you were travelling on, you should be able to make a claim for your injuries. In these cases, when Legal Expert processes your claim, we will pursue the operator of the transport service for compensation on your behalf.
Pedestrian Accident Claims
If you check the table lower down this page relating to fatal road traffic accidents in Cambridge, you will see that pedestrians are the second most likely type of people to be killed in a vehicle collision. Only car drivers are killed more often in Cambridge each year. Pedestrians often suffer extremely serious injuries when hit by a moving vehicle. A personal injury lawyer processing a claim for a pedestrian, needs to be aware that they may need to claim damages to cover the loss of life quality, future earnings, etc.
Rear End Accident Claims
Rear end collisions, or rear end shunts, are the most common type of road traffic accident in the UK each year. Many people wrongly believe that it is always the driver at the rear that is responsible in the eyes of the law for these accidents. This is simply not true. Either of the drivers can be liable for rear shunt accidents.
Claims For A Crash At A Roundabout
We have included further down this page, a map that shows the location of the road traffic accidents that have happened in Cambridge between 2013 and 2017. Many of these accidents take place at hotspots such as a busy roundabout, or a major road junction. A roundabout accident will often involve several vehicles, and Legal Expert will be able to help you prove liability and process a claim on your behalf.
Common Types Of Car Accident Injuries
Just as there are some more common types of road traffic accidents that Legal Expert process claims for, there are also some injuries we see claimed for more frequently than others. The sections below cover some of these injuries.
Had A Whiplash Injury?
Of all the injuries caused by road traffic accidents in the UK each year, whiplash is by far the most common of all. Statistics published by the Associated of British Insurers (ABI), show that over £2 billion is paid in whiplash compensation every year. Legal Expert recommends that whiplash victims undergo a medical examination to prove their injuries, and we can arrange for you to receive a free examination in Cambridge.
Causes Of Back Pain
Many of the types of road traffic accidents that result in whiplash, those which cause the head to snap from side to side, or forwards and backwards, can also cause more serious back injuries. Airbags do partially protect the neck and upper back, but far from perfectly. Once again, we would recommend that a road traffic accident victim suffering from a back injury, has a medical examination to prove the extent of their injuries.
Severe Or Life Threatening Injuries
Of all of the claims we process here at Legal Expert, aside from a fatal car accident Cambridge residents who have suffered severe injuries generally receive the highest compensation payments. We would class injuries such as brain damage, organ damage, loss of a limb, paralysis or severe mental conditions such as PTSD as severe injuries. These are injuries that will have a long-term effect on the life of the victim, which will need to be a key consideration when claiming damages.
Cambridge Road Traffic Accident Statistics
Looking at the main road traffic accident hotspots in Cambridge, we find that the three roads which are most dangerous to drive on are Bridge Street, Northampton Street and Regent Street between 2013 and 2017.
| Street or Location | Number of RTA |
| --- | --- |
| Bridge Street | 24 |
| Regent Street | 15 |
| Northampton Street | 17 |
More Statistics You Might Need To Know
Below, you will find a map that shows many of the locations where road traffic accidents took place between 2013 and 2017.
Number Of People Reported Killed Or Injured On The Road In Cambridgeshire
Taking data for the total number of road traffic accidents in Cambridge, if we split this data into different types of transport, we see the following:
| | 2014 | 2015 | 2016 |
| --- | --- | --- | --- |
| Other | 19 | 22 | 24 |
| Car | 127 | 111 | 176 |
| Motorcycle | 77 | 65 | 51 |
| Bicycle | 67 | 65 | 63 |
| Pedestrian | 30 | 23 | 45 |
Number Of People Killed In Road Traffic Accidents In Cambridgeshire
Based on the same data from the table above, we have narrowed the focus to show only fatal road traffic accidents in Cambridge in this table:
| | 2014 | 2015 | 2016 |
| --- | --- | --- | --- |
| Other | 2 | 5 | 6 |
| Car | 13 | 17 | 24 |
| Motorcycle | 5 | 5 | 5 |
| Bicycle | 3 | 2 | 0 |
| Pedestrian | 3 | 1 | 4 |
No Win No Fee Solicitors Covering The Cambridge Area For Vehicle Accidents
Legal Expert operates a team of No Win No Fee solicitors for Cambridge residents can utilise to help them make a compensation claim, for injuries sustained in a road traffic accident. Our national claims service offers a way for you to process a compensation claim in a financially risk-free way.
What Charges Will I Have To Pay?
When you use our No Win No Fee claims service to claim for the compensation you are eligible for, there is no charge to start the claims process for you. We won't charge anything ongoing, even if it takes several months to process your claim. If we fail to win you compensation, then you pay us nothing. However, when we do receive a compensation payment on your behalf, we will deduct our fees from the total amount received.
How To Proceed
If you are ready for a personal injury solicitor to start processing your road accident claim for you, all you need to do is call Legal Expert on the number below. When you do, one of our team will talk you through our claims process and help to get your claim in motion today.
Get More Information
If you need some additional information about the legal process of making car accident claims. Or you have questions about the Legal Expert claims service, you can call us on the number below, and we will do our best to help you. We have also produced a guide to the claims process, which can be found here:
A guide to the personal injury claims process
Talk To Legal Expert Today
Let Legal Expert help you to claim the compensation you are eligible for, after being injured in a Cambridge road traffic accident. Call us on 0800 073 8804 now, and one of our team will be ready and waiting to move your claim forward.
Helpful Links
The UK Highway Code contains some important information regarding road safety, you can read it here:
Roads safety information in the Highway Code
There is some more localised road safety information related to the Cambridgeshire area on this page:
Cambridgeshire road safety information
If you need information about the local court that covers the Cambridge area, you can check this link:
Cambridge local court information
To report a road traffic accident to the Police in Cambridge, you can find the contact details here:
Cambridge Police contact details
If you need treatment following a road traffic accident, here is some information about the local Cambridge NHS hospital:
Cambridge NHS hospital information
At the link below, you will find a guide to claiming compensation for a knee injury:
A guide to claiming for a knee injury
At the link below, you will find a guide to claiming compensation for an ankle injury: