John Lewis Personal Injury Claims Guide – How To Claim Compensation For A Accident In John Lewis Department Store?
John Lewis is a chain of department stores across the UK. The first ever John Lewis store was opened in London in 1864. In 1929, it became part of the John Lewis Partnership group which was created by the son of the founder, John Lewis. There are now 50 stores within the UK.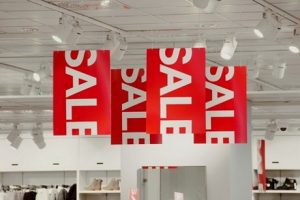 John Lewis is considered to be a 'high end' department store and sells a large range of products within a number of different departments within the store such as fashion, baby and child, health and beauty, home goods, and electricals and technology to name a few. They also offer services such as financial services, opticians, kitchen and bathroom fitting, home design and home furnishing services. Like many department stores, John Lewis also has its own restaurant within its stores.
Being such a busy and popular department store, John Lewis needs to make sure they have sufficient and adequate health and safety policies in place to protect their customers and their staff from having an accident that could be prevented. Unfortunately though even with the best possible procedures in place, accidents causing injury could still occur, especially if the procedures are not being followed correctly. John Lewis has a duty of care to its customers and staff to provide a safe environment and if an accident causing injury does occur, and it is due to negligence then the injured party may be able to claim compensation. If you have suffered an injury in John Lewis, Legal Expert is a team of personal injury claim specialists that can advise you on your options.
Select a Section
A Guide To Accident Claims Against John Lewis
With the guidance and legal requirements of the Health and Safety Executive (HSE) and the legislation set out in the Health and Safety at work etc Act 1974, John Lewis will have set policies and procedures in place in attempt to prevent an accident occurring which may lead to a member of staff or a customer, or anyone on their premises, being injured. Any area within a John Lewis store needs to be covered by these policies and procedures and in some cases there will need to be adjustments to suit the area, for example, the restaurant area, particularly in the kitchen, may need extra policies in place compared to the shop floor area due to the use of hot equipment and consumption of hot food and drink.
However, even with the most complex policies and procedures in place, if staff have not been trained adequately to carry out these policies or they simply do not carry out the procedures properly, John Lewis could be found to be in breach of their duty of care to any person's visiting their stores, employees and customers alike.
If you are an employee or a customer of John Lewis that has been injured whilst on their premises due to an accident that wasn't your fault, then you may be eligible to claim compensation for an accident in a John Lewis shop.
Injuries That Could Occur In A Retail Shop
There could be a number of potential accidents that could occur in any John Lewis store if the health and safety policies and procedures are not followed correctly or are inadequate. But even if they are carefully followed, unfortunately, accidents could still occur which may result in someone becoming injured. Some accidents that could occur are:
Slip, trip and falls – These are the most common types of accidents of all.
Falling Items – Although probably more common in the stock storage areas, these types of accidents may occur on the shop floor also if items are not stacked correctly. Items that fall off shelving or shelving units that have collapsed onto someone could potentially cause a serious injury.
Lifting and Handling injuries – Staff are probably more at risk from these types of injuries. Staff should receive appropriate training in safe lifting and handling techniques to prevent any injuries from occurring.
Accidents on the stairs or escalators.
Unfortunately, it might not always be clear who is liable when an accident occurs resulting in injury so making a claim for compensation owing to the negligence, isn't always as easy as it may sound it needs to be proven to have been negligent on the part of a third party. Legal Expert has years of experience in dealing with these types of claims and so can help to prove if there is any liability.
I Slipped In John Lewis, Can I Claim?
There is no denying that slip, trip and falls are quite common as they can happen anywhere.  These types of accidents often occur due to the following:
Leaving a floor wet after cleaning with no warning signs.
Not clearing up any water spillages in the rest room area.
Leaving items in the walkways causing a trip hazard.
Not clearing up any food or drink spillages in the restaurant and kitchen areas.
General untidiness.
Uneven or damaged floor surfaces that have not been corrected or signposted with a warning.
Injuries that may be sustained from such accidents as above could range from being fairly mild, to very severe. Injuries likely to occur could include:
Mild to severe bruising.
Cuts and grazes.
Damaged ligaments and muscles.
Mild to severe injuries to the neck or back.
Broken or fractured bones.
Sprains and strains.
Concussion.
Making a claim for slipping in John Lewis could be complex because there are many factors that could come into play that will determine liability and eligibility. Injuries could vary greatly from one person to the next. No accident is the same and the effect of an injury on one person may be completely different to another.
If you are unsure if your slip accident at John Lewis was due to negligence call Legal Expert and we can discuss your case with you.
Shops Duty Of Care To Customers And Staff
A retail store has a duty of care to its staff and customers to provide a safe environment on its premises. The policies and procedures should be suitable for all areas of the department store with necessary additions of extra practices to cater for the purpose of certain areas within the store. For example, the kitchen and restaurant area may differ in some of the policies compared to the stock area. All staff should be adequately trained in all health and safety policies and procedures across the store and have regular updated training in an attempt to ensure that the policies and procedures are maintained in action and up to date.
If an accident causing injury to a member of staff or a customer was to occur due to negligence, then a retail store could be found to be in breach of their duty of care and so could be liable.
I Suffered A Work Place Accident, Can I Claim?
It is the responsibility of John Lewis to provide a safe working environment for all members of staff. Risk assessments should be carried out regularly and adequate training should be regularly available to ensure all staff are fully aware of the health and safety policies and procedures set out by themselves which should be in line with the HSE and the Health and Safety at Work etc Act 1974 rules and regulations. Failure to provide a safe working environment and effective health and safety practices could result in John Lewis being in breach of their legally expected responsibility to their employees.
Unfortunately though nothing is foolproof and accidents causing injuries could still occur.
General workplace accidents could include:
Slip, trip and fall accidents which could result in mild to severe injuries.
Accidents due to poor lifting and handling techniques, or no training.
Stock stacking accident such as items falling onto a member of staff due to poor shelf stacking.
Accidents caused by shelves collapsing.
Lift and escalator accidents.
All John Lewis stores are legally required to have an accident book and any accidents and injuries sustained by staff need to be accurately recorded at the time of the accident. If a member of staff suffers an injury that was not their fault, but due to the negligence of the employer then they may decide to launch a John Lewis accident at work claims case. Any John Lewis accident claims case needs to be started within three years of the accident occurring or date of knowledge of the injury.
Shelving Accidents Claims Against John Lewis
Although both staff and customers could get injured due to shelving accidents, staff are probably more at risk due to working in and accessing stock storage areas as well as shelving on the shop floor area.
Members of staff should receive regular up to date training provided by the employer on safe shelf stacking and correct lifting and handling techniques to prevent the likelihood of an accident occurring which could cause injury to themselves and / or others.
Injuries due to poor lifting and handling techniques are those that could affect the neck and back and so it is extremely important that employers ensure all members of staff have received the correct training.
Stock needs to be stacked carefully and safely to prevent items falling which could cause serious injury if someone was to be hit by the falling item. Staff need to be provided with sufficient training on stacking shelves safely. Also, shelving should be checked regularly to check for worn areas or damaged areas that could potentially cause the shelving to collapse. Care also needs to be taken not to overload the weight on the shelves, again, this should be covered in the training given to members of staff.
Lift And Escalator Accidents
Lifts and escalators are being used constantly throughout the day in busy shops such as John Lewis by both staff and customers and so it is essential that regular maintenance checks are carried out to ensure they are in safe working order.
How safe are escalators? Escalators are safe to use as long as they are used correctly and are working correctly. When there is a technical fault however, or someone is using the escalator incorrectly or in a dangerous manner, then the probability of an accident occurring increases.
Lifts, much the same as escalators, are generally safe to use provided regular maintenance checks and services are made. Failure to make sure the lifts are in full working order could result in a serious accident or even death.
What To Do If You Have A Department Store Injury
If you have suffered an injury after an accident at John Lewis and it wasn't your fault, and you are thinking about claiming compensation there are a number of actions you could take if possible that will support your claim such as:
Medical Report – You should  visit a medical professional to get your injuries assessed and to get the appropriate treatment. This will all be recorded on a medical report which can be used for evidence to support your claim.
Witnesses –Gather witness contact details so that you can get a witness statement if possible. Witness statements are very helpful in strengthening your case.
Photos – To provide visual proof of your pain and suffering, take photos of any injuries. Photos of the scene of the accident can also be useful if you're able to take them.
Expenses – Receipts of any extra costs incurred due to the accident such as prescription fees.
Accident report – Make sure that the accident has been logged into the stores accident book and request a copy.
How To Start Your John Lewis Accident Claim
Starting your personal injury in a shop claim is the easy part. All you need to do is call Legal Expert and you will be offered a free, no obligation, consultancy session where you can ask as many questions as you need to regarding making a claim, how we work, what's involved and what you can expect through the claiming process. We can also use this time to find out the details surrounding your claim and to make sure you have an eligible case.
With your agreement, we can then start to work on getting you the compensation you deserve.
We may offer you a free local medical as well but this would be discussed in more detail if required.
We work on a No Win No Fee basis, please read on further to learn more about making no win no fee injury claims against John Lewis and what it means.
How Much Compensation For A John Lewis Accident?
Due to there being so many possible varying factors that make each accident and case unique, this is not an answer we can give at this stage. However, to give some idea of what compensation amounts may be possible, we can give payout amounts for common injuries.
| Injury Type | Severity of Injury | Compensation Amounts | Information |
| --- | --- | --- | --- |
| Head Injury | Moderate Brain Damage | £37,760 to £192,090 | These injuries range from concentration and memory issues, ability to work is reduced, risk of epilepsy to severe intellectual deficit and effects of speech, sight and senses. |
| Head Injury | Minor Brain or Head Injury | £1,940 to £11,200 | In these cases brain damage if any will have been minimal and the lower bracket reflects recovery within weeks. |
| Neck Injury | Moderate Neck Injury | £6,920 to £33,750 | These injuries will range from soft tissue damage with further trauma possible, serious limitation of movement, permanent or recurring pain to injuries associated with dislocations and severe fractures. |
| Neck Injury | Mild Neck Injury | Up to £2,150 to £6,920 | Lower bracket reflects recovery within three months, to short-term acceleration and/or exacerbation injuries, duration of the soft tissue injury will play a major factor. |
| Shoulder Injury | Serious Shoulder Injury | £11,200 to £16,830 | Dislocation to the shoulder causing back issues, pain to the neck and elbow and gripping issues to the hand. |
| Arm Injury | Permanent and Substantial Disablement | £34,340 to £52,490 | Serious fractures to one or both forearms leading to disability. |
| Arm Injury | Simple Fractures of the Forearm | £5,810 to £16,380 | Fractures to forearm. |
| Hand Injury | Serious Hand Injuries | £25,430 to £54,280 | Brackets include 50 percent reduced capacity, possible amputation and rejoining of fingers, or amputation of some fingers together with part of the palm resulting in gross diminution of grip. |
| Hand Injury | Minor to Moderate Hand Injuries | £800 to £11,640 | Brackets include crush injuries, penetrating wounds, soft tissue type and deep lacerations, impaired function to permanent disability. |
| Hip/Pelvis Injury | Moderate Injuries | £11,040 to £34,340 | These brackets involve hip replacement or other surgery to significant pelvis injury. |
| Back Injury | Moderate Injury to the Back | £10,970 to 34,000 | Disturbance of ligaments, soft tissue injuries, prolapsed discs necessitating laminectomy or resulting in repeated relapses to residual disability, traumatic spondylolisthesis with continuous pain requiring spinal fusion. |
| Back Injury | Minor Back Injury | Up to £2,150 to £10,970 | Brackets include soft tissue injuries, strains and sprains, recovery time plays an important factor. |
| Leg Injury | Moderate Injury to the Leg | £24,340 to £34,370 | Multiple fractures, severe crushing, future surgery; imperfect union of fractures, muscle wasting with a possible impact on employment. |
| Leg Injury | Less Serious Injuries to the Leg | Up to £10,380 to £24,340 | Simple fractures to the tibia and fibula to serious leg fractures with incomplete recovery. |
| Ankle Injury | Modest Injuries | Up to £12,050 | Minor displaced fractures, ligament damage, sprains, recovery will determine the amount. |
| Foot Injury | Modest to Moderate Injury | Up to £12,050 to £21,910 | Fractures to the foot that could lead to permanent deformity. |
| Scarring | Trivial Scarring | £1,500 to £3,090 | One scar which may be covered to some small scars. |
| Food Poison | Significant Illness | £3,460 to £8,360 | Stomach pains, cramps alteration of bowel function, recovery within a couple of years. |
| Food Poison | Minor | £800 to £3,460 | Disabling pain, cramps and diarrhoea. |
No Win No Fee Accident Claims Against John Lewis
As mentioned earlier, Legal Expert work on a No Win No Fee basis and what this simply means is that you are not required to pay us a penny if we do not win your case for you. We only expect payment when we have won your case and this is paid as a small percentage of your compensation award. What this also means is that there are absolutely no upfront costs or payments that you have to make and so there is no financial gamble for you whatsoever. This can be a huge comfort to know that your current finances will not be affected, especially for those whose finances are limited as legal costs can be high and so if you were to work with a 'pay by the hour' solicitor, you potentially could run out of funds before you've barely begun, or could spend thousands on legal costs only to lose at the end. With our No Win No Fee agreement there are no legal fees to be paid to us if the case does not succeed.
Please refer to the link at the bottom of the guide for more in depth information regarding our No Win No Fee policy.
Why Choose Legal Expert For Your Personal Injury Claim
Legal Expert is a team of very experienced personal injury claim solicitors that have specialised in the personal injury claim industry for a number of years. They have a fantastic track record for successful compensation claims, often winning the maximum claim award for their clients.
They work hard behind the scenes on your behalf to build you a successful compensation claim case. They look at evidence gathered from yourself and also from outside resources such as CCTV taking into consideration the legal requirements of your claim.
In order for a claim to be successful, it is important that liability is established and it is proven that the third party were responsible for the claimant's accident and injuries.
Legal Expert is a friendly, honest and reliable firm that strive to get the best outcome possible for their clients. They will keep you informed every step of the way during the claiming process without being intrusive. They will fully take charge of your claim with the aim of getting the maximum possible compensation claim award for you whilst leaving you to concentrate on your recovery.
If you wish for Legal Expert to make your John Lewis accident claims on your behalf, just call them on 0800 073 8804. A member of the team will answer your call and help and advise you in any way that they can and get you booked in for a free consultation if you're happy for them to do so.
Useful Links
This is a link to Legal Expert's guide to No Win No Fee claims.
This is the Health and Safety Executive (HSE) site that explains the expectations of retail stores and guidelines regarding health and safety.
Recent statistics showing the amount of slip, trip and fall accidents within retail stores.
One of our other guides giving information and advice on what to do if you have suffered an injury due to a slip, trip or fall.
Edited By Melissa.