Best Western Hotel Accident Claims Guide – How To Claim Compensation Against Best Western Hotel?
On this page, we have produced a guide if you have suffered an accident which has consequently lead to an injury caused through no fault of your own while staying at a Best Western Hotel. We will attempt to cover the definition of what a hotel accident could be, who is eligible to make a compensation claim for an injury, who is liable to pay damages. We will also look tat types of examples of accidents that could possible happen while staying at a hotel.
Select A Section:
A Guide To Personal Injury Claims Staying At The Best Western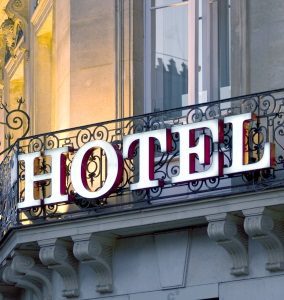 Best Western International, Inc. is a USA based business, that operates over 4,000 hotels around the world. The Best Western hotels where introduced shortly after World War II. In the UK, there are over 250 Best Western hotels. When they first began the hotels that were provided were either small family owned hotels near the road sides or large urban properties, however since then Best Western Hotels have come along way. We have produced this guide for those who may have suffered an injury due to e negligent accident while staying at a Best Western hotel in the UK.
If you don't have enough time to read this guide in its entirety, feel free to skip over the parts that don't relate to your own claim. If you have any questions, or want to get started with your claim right away, call Legal Expert on 0800 073 8804 today.

I Was Injured At A Best Western hotel, Can I Claim Compensation?
If you are injured in a Best Western hotel accident, whether you are eligible to make a claim, will depend on whether the hotel was liable for the incident that caused your injuries. There are three groups of people who may have a valid reason to make a claim, and these are:
Residents that are staying at the hotel.
People who are visiting the hotel, such as attendees of an event, or people making deliveries to the hotel.
Employees of the hotel.
The reasons why each of these groups could be eligible to claim if they suffer an injury not due to their own fault is slightly different, and we will cover this in sections below. However, if a hotel has failed in its legal obligation to keep guests, visitors and employees safe, then generally, a valid reason to make a claim could potentially exist if the person in question suffers an avoidable injury.
If you are unsure whether you are eligible to make a claim for an injury suffered while staying at a Best Western hotel, call Legal Expert on the number at the bottom of this guide, and we will let you know whether you have a valid case.

What Accidents And Injuries Could Potentially Happen In Hotels?
There are different accidents that could happen within the grounds and premises of a hotel that could cause an injury, for example; accidents such as a slip, trip or fall, food poisoning, injury due to damaged furniture, a fall down the stairs due to a defected hand rail, electric shock due to damaged light switches, through to fatal accidents such as a fall from a balcony.
Legal Expert has the knowledge and expertise to be able to provide you with any information you need regrading your hotel accident. Simply call us and we can advise you through our free consultation the merit of your case. In the up coming sections we have provided examples of possibly hotel accidents which may lead to injuries. If your hotel accident isn't covered in one of these sections, do not panic simply call us for further advice.

I Slipped At A Best Western Hotel, Can I Claim Compensation?
Slip trip and fall accidents are common as so many different hazardous could be the cause of them. These accidents could happen in any place, and at any time. They might result in trivial injuries that don't even need medical treatment. However, they could also cause serious injuries, such as a fractures, soft tissue injuries, back injuries etc. Examples of causes of slip, trip and fall accidents could include;
Spilt food left on the hotel restaurant or dining room floor.
Floors that have been left wet by the hotel cleaning crew with no warning signs.
Hotel maintenance and constructions staff leaving obstacles in public places.
Damaged hotel room floor coverings such as broken floor tiles or torn carpets.
Dangerous pathways in the hotel garden or parking area due to damaged paving slabs, curbstones and poor lighting.
If you are injured due to a slip, trip and fall, Legal Expert should be able to provide you with the advice you need. Call us on the number at the end of this guide to find out if you qualify for hotel compensation.

I Suffered Food Poisoning, Could I Claim Compensation?
Food poisoning could exist for the following reasons;
Hotel cooks reheating food too many times.
Hotel serving staff leaving food on the breakfast buffet for too long.
Hotel cooks undercooking food.
Food being stored at the wrong temperature in the hotel cold store.
We always advise that if you come down with symptoms of food poisoning you should have yourself checked over by a doctor as this may get you the treatment you need but it will also confirm if you have food poisoning as this could be used as evidence if you go on to make a claim. Legal Expert can help with hotel food poisoning claims. Call us on the number at the end of the page to find out how.

I Was Bitten By Bed Bugs, Can I Make A Claim?
An infestation of bed bugs (or any other type of insect) can ruin your stay. Bed bug bites are very itchy, and can cause a very bad, visible rash. Your clothing might become infected, and you could carry the infestation back home with you.
If you have any questions regarding bed bug infestation claims while staying at a hotel do not hesitate to call Legal Expert. Call us on the number at the bottom of this guide, and we will explain how we can help you.

I Was Stuck Or Injured In A Lift, Could I Make A Claim?
These accidents could potentially involve a person getting an arm, hand, foot or leg trapped in a lift door. Very rarely does a lift go into freefall, dropping all the way to the bottom of the shaft, they are designed so that this is almost impossible. Lift accidents may also happen if the lift does not align with the floor causing a trip accident or a lift malfunctions trapping people inside awaiting rescue.
If you have had an issue with a lift while staying at a Best Western hotel give us a quick call on the number at the end of the page, and we will explain how our claims service works.

I Was Suffered A Burn Injury In My Hotel, Can I Make A Claim?
Burn injuries in a hotel may happen if the serving staff accidentally spill hot food or drink on to a person, or if the food is far too hot for consumption and a person burns the inside of their mouths. Burn injuries may also happen if the shower thermostat is not working correctly and the water causes a scald injury, ti could also be the case if the heating is turned up too high.
For a hotel to be liable for a burn injury they must be responsible for causing the accident that lead to the injury in some way. If the accident that occurred was preventable and the injury avoidable a reason to make a hotel compensation claim may exist.  
If I Am Injured By Damaged Furniture, What Am I Entitled To?
If a hotel is not maintained to a standard, and damaged and defected furniture is not repaired or replaced then it is possible for an injury to occur. Here are examples how damaged furniture could potentially cause an injury.
A damaged chair might cause a person to take a fall due to it collapsing.
A faulty light switch or plug socket could cause an electric shock.
A cracked mirror could break completely, cutting the guest.
A broken toilet seat could move under a person using the toilet, causing them to fall off.
Legal Expert could process a claim for you, if you are injured by faulty fittings or furniture in your hotel room. Call us on the number at the bottom of this guide to proceed.

Swimming Pool Accidents And Illnesses
It is very important that at all times swimming pools are kept clean and hygienic, keeping a chemical balance as if pools are left untreated and are allowed to become dirty and unclean people could become very sick with water borne illnesses.  Areas around the swimming pool should also be kept tidy and well maintained to prevent injury as if there are damaged areas and broken floor coverings accident could potentially happen. Examples of potential hazards in a swimming pool area;
Wet and slippery floors close to the pool areas with no warning signs.
Cracked or broken pool tiles.
Defected pool ladders, steps and handrails.
No lifeguard on duty.
If you have suffered a swimming pool area injury that you feel was due to negligence of the hotel please do not hesitate to get in touch and one of our specialists will be able to advise what your next steps could be.

What Type Of Injuries Could Be Caused On A Hotel Golf Course?
Some more higher end hotels now offer more facilities on their premises such as a spa and golf courses. If an accident occurs on a golf course that causes an injury due to the negligence of the provider maybe you were provided with faulty equipment, maybe  you tripped due to a fault in the grounds or possibly you were instructed incorrectly when taking lessons, if it can be proven to be the fault of a third party that owed you a duty of care it maybe possible a claim may exist. Injuries that could occur on a golf course could be injuries to the head, arm possibly hip and pelvis to name a few.
Legal Expert will be able to advise you on who if anyone may be liable. If you give us a call on the number at the bottom of the page, we can do so straightway.

How To Start Your Claim
If you have had an accident in a hotel room, or any other part of a hotel, there are a number of things that you can do to prepare for making a compensation claim, such as:
Make sure to photograph the location of the accident, and the cause of the accident if you can.
Visit the hospital and make sure to have your injuries treated by a medical professional.
If there were witnesses to the event, collect their contact details.
Follow the hotel process for reporting an accident.
Begin to keep a record of any losses that you incur due to your injuries.
Taking steps such as those above, will make it much simpler for Legal Expert to process a claim successfully for you. Call us on the number at the end of this guide to get your claim started today.

What Damages Could You Claim After A Hotel Accident
When you receive a compensation settlement for a hotel accident claim, the settlement will comprise of a number of different types of damages, and these could include:
Special damages:

Loss of future earnings.
Loss of current income.
In-home care costs.
Private medical fees.
Travel costs.

General damages:

Long-term or permanent disability.
An extended period of painful recuperation.
Psychological damage.
Mental trauma.
Pain and suffering.
If you call Legal Expert on the number below, we will tell you what types of damages you may be able to claim in your case.

Calculate How Much Compensation You Could Be Eligible To Claim
The table below, does give a general indication of how much you might receive in terms of special damages using the Judicial Guidelines:
| Type Of Injury | Compensation Amount | Injury Information |
| --- | --- | --- |
| Moderate Neck Injury | £6,920 to £33,750 | Brackets will start with moderate soft tissue injuries, possibly accelerate a pre-existing condition, wrenching-type injury and disc lesion of the more severe, serious limitation of movement and persistent reoccurring pain to fractures and dislocation of the neck, vulnerability to further trauma and limitation of activities. |
| Moderate Back Injury | £10,970 to £34,000 | Brackets start from disturbance of ligaments and muscles giving rise to backache, soft tissue injuries to compression/crush fracture of the lumbar vertebrae where there is a substantial risk of osteoarthritis. The amount will depend largely on the severity of the original injury, the degree of pain experienced, the extent of any treatment required in the past or in the future. |
| Less Severe Arm Injury | £16,830 to £34,340 | Significant disability but a substantial degree of recovery will occur. |
| Very Minor Wrist Injury | £3,090 to £4,160 | Displaced fractures or soft tissue injuries. Recovery estimated 1 year. |
| Minor Pelvis Injury | Up to £3,460 | Soft tissue injuries. Full recovery will be made. |
| Moderate to Very Serious Leg Injury | £34,370 to £74,150 | Brackets will begin with multiple fractures and severe crushing injuries, imperfect union of fractures muscle wasting, serious compound or comminuted fractures, ligament damage resulting instability to permanent disability, severe multiple fractures which may take years to heal. |
| Moderate Knee Injuries | Up to £12.050 to £22,960 | Twisting, bruising of the knee, dislocation, torn cartilage or meniscus which results in minor instability. The position in the brackets will take note of the seriousness and prolonged pain caused to the knee joint. |
| Modest Injury | Up to £12,050 | Sprains, ligament damage and undisplaced fractures. |
| Minor Injuries | £1,200 to £2,150 | Complete recovery within 3 months. |
| Food Poisoning | £800 to £8,360 | Cramping, stomach pain, diarrhoea, alteration of bowel function and fatigue. Possible hospitalisation. |
| Trivial Scarring | Up to £3,090 | Minor scarring. |
To get a better idea of how much hotel injury compensation you might receive, call Legal Expert on the number below, and we will give you an estimate.

No Win No Fee Accident Claims Against Best Western Hotel
Legal Expert can act as your No Win No Fee solicitor, to process a claim against Best Western, if you are injured while visiting or working in one of its hotels due to negligence because of a breach in the duty. Under our No Win No Fee, there is no charge to start your claim, no charge while we are processing your claim for you, and no charge if we don't win you a compensation payment. When we are successful, and receive a payment on your behalf, we take our fee out of it automatically, and then give you the rest.

Why Claim Hotel Compensation With Our Team?
Legal Expert has the skill and experience required to make sure you have the best chance of successfully winning a hotel personal injury claim. We always try to get you the most compensation possible, and we are always just a phone call away to answer any questions you have about your claim. Call us on the number below, and learn how our claims service works, and how we can help you.

How To Speak To Our Team Today
Do you have questions about the hotel injury claims process? Have you been injured while visiting or working at a Best Western hotel? Do you believe you have a valid reason to make a claim? If you answered positively to any of these, call Legal Expert today on 0800 073 8804, and one of our team will help you.

Helpful Resources And Information
You will find UK Health & Safety legislation the pertains to the hospitality industry, at this link:
UK hospitality Health & Safety information
If you have been injured at a Best Western hotel while you were on holiday, check out our guide to holiday claims at the link below:
A guide to making holiday accident claims
If you have been injured while you were working at a Best Western hotel, our guide to making work-related accident claims might be of use to you, at this link:
A guide to work-related accidents
If you have become ill after using a swimming pool at a Best Western hotel, please take a look at this guide below:
A guide to claiming for a swimming pool illness
Edited By Melissa.