Alton Towers Personal Injury Claims Guide – How To Claim Compensation For An Accident At Alton Towers If You Have Been Injured?
There is no denying that Alton Towers is one of the most popular theme parks in the United Kingdom. In this guide we examine examples of accidents that could potentially happen at a theme park. Of course, you don't need to be involved in a serious accident at Alton Towers in order to claim compensation. Minor injuries could happen also if health and safety along with maintenance is not always the forefront. Legal Expert is an experienced personal injury firm who can assist if you have experienced an accident at a theme park that has lead to an injury which could have been prevented. We have helped thousands of people to launch successful personal injury claims. If you would like more information about the service that we provide, please do not hesitate to get in touch on 0800 073 8804. But first, continue reading as we may answer your questions in the guide below.
Select A Section
A Guide To Personal Injury Claims For Accidents At Alton Towers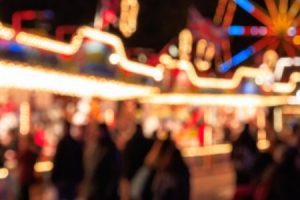 Alton Towers attracts roughly 2.59 million visitors per year. The grounds have been open to the public since 1860. However, it became a theme park in 1980. According to the most recent statistics, from 2017, it is the second most visited theme park in the United Kingdom, falling only behind Windsor's Legoland. In this guide, we will discuss information that may be needed if thinking about pursuing a personal injury claim for a preventable accident at Alton Towers that caused injury or harm. This includes information on the evidence you may need and how to identify negligence, as well as a table that includes compensation amounts for specific injuries and how we could assist you if making a claim for an avoidable injury that happened at Alton Towers or any other theme park. If you have any queries, please do not hesitate to get in touch.
What Is An Alton Towers Accident?
Accidents that could potentially happen at a theme park are not just concentrated on theme park rides and roller coasters, although accidents could happen on such rides especially if they are not maintained, serviced when needed, constantly checked for defects and damages. In this guide we are also looking at accidents that could happen around the grounds such as slip, trip and falls, food positioning could also be an issue as well as issues with safety barriers. In order to be able to pursue a claim it must be proven that the theme park operative, owner, or members of staff have acted in a negligent way or through error and have caused harm that could have other wise been avoided.
Potential Causes And Accident Risks
In the upcoming sections, we will take a look at some examples of potential theme park accidents and injuries that could occur and why they may happen. If you cannot find the sort of accident at Alton Towers you were involved in, please do not panic -call our team today and they will be able to tell you straight away if you eligible to claim.
What Accidents Could Be Caused By Defective Or Damaged Rides?
Alton Towers is the biggest theme park in the UK. So, as you can imagine, there are many different rides. This includes flat rides, water rides, dark rides, children's rides, and many more. If theme park rides are not maintained correctly, or damages and defects are not spotted and repaired an accident could potentially happen. Accident such as falls from heights, roller coaster crashes, theme park rides derailing etc could possibly happen if there is a decrease in health and safety procedures as well poor maintenance.
I Was Injured On A Roller Coaster Am I Entitled To Compensation?
There are a number of roller coasters at Alton Towers. This includes:
Wicker Man
The Smiler
TH13TEEN
Spinball Whizzer
Octonauts Rollercoaster Adventure
Runaway Mine Train
Rita
Oblivion
Nemesis
Galactica
If you have been injured because of an accident on a roller coasters, either because of lack of employee training, a lack of maintenance, health and safety issues or a computer fault, you could possibly be entitled to compensation.
Call Legal Expert today to find out if your accident on a roller coaster that caused you to injure yourself qualifies you for compensation.
Defected Barriers And Damaged Safety Bars
It is vital that safety barriers are always in good condition as they are very important when it comes to forming a barrier between spectators and the theme park ride. If these barriers are in anyway damaged they may not only caused injuries such as lacerations but potentially spectators and those waiting for the ride may be in direct harms way. Safety bars used to secure riders in their seats are also a vital safety part of the ride, if damaged in anyway could cause a rider to vacate their seats unexpectedly when the ride is in motion causing devastating injuries.
I Tripped And Fell At A Theme Park Can I Claim?
Slip, trips, and falls are the most common out of all personal injuries. If you have experienced this type of accident at Alton Towers, you will need to show the theme park was at fault was at fault through negligence for the cause of your injury. Perhaps there was a broken pavement slab that caused you to fall? Maybe you slipped because a wet floor in the bathroom had not been marked properly?
Fatal Accidents At A Theme Park
If you have lost a loved one because of a fatal accident, you may be going through an incredibly difficult time at the moment. We may be able to help you to build a case for damages if you feel that negligence of the third party resulted in this terrible accident, if you are a dependent of the person who has passed away it may be up to you to start the case. Please give us a call for more details.
How To Establish Negligence Led To Your Accident
If you are making a claim for an accident at Alton Towers, your solicitor would likely be aiming to prove that the theme park was negligent in some way which directly lead to your accident causing your injury. To do this, they may need to show that Alton Towers did not abide by the regulations that are currently in place. Some of the legislation that could be used here includes:
Collecting Evidence For Your Theme Park Accident Claim
Of course, your solicitor is going to be largely responsible for ensuring that your case is successful yet you could still have a role to play. This is because you may need to supply vital information and documents to ensure that a strong case is built. Here are some of the things your solicitor may require from you:
What happened? – The first thing you need to do is explain everything that occurred. You will need to tell them about the incident – where it happened, how it happened and when it happened. The latter part is particularly important because there is a three-year time for personal injury claims in most cases although there are exceptions.
Medical report – No matter how minor your injuries may be, it is advisable to see a doctor so that there is medical evidence of your injuries. This is because the medial report is sometimes the most important piece of evidence in a compensation claim. Your solicitor may need to access this information, as it may serve as proof to the injuries you have sustained while it is also used to decipher how much in damages you may receive. If you have not seen a doctor yet, this is something your lawyer can arrange for you, in most cases in your local area.
Report the incident – It is important that the incident is reported in the accident book as it can be used as proof that the accident took place.
Take images – if possible try to photograph the cause of the accident and any visible injuries.
Tracked expenses – Finally, it is wise to keep a report of all of the costs you have suffered because of your injuries, such as prescription costs, loss of income, travel expenses, childcare expenses, counselling costs and such like, as you may be able to claim for these as special damages.
Case Study – What Happened At The Alton Towers Smiler Accident
You have probably heard about the 2015 smiler crash at Alton Towers. It was described as the worst incident in Alton Towers history. What happened to the Smiler ride at Alton Towers? One of the roller coaster trains collided with another. A number of people suffered life-threatening injuries in this Alton Towers roller coaster crash, including amputations, after being trapped for hours.
Personal Injury Claims Calculator For Accidents And Injuries
If you have experienced a negligent accident at Alton Towers, and are thinking of pursuing a claim for your injuries you might want to know how much theme park compensation you could potentially receive. You could use a personal injury claims calculator to get an understanding. However, please note that these only provide a rough estimate. It is simply not possible to tell you exactly how much you will get because all claims are handled on an individual basis, ensuring the right amount is awarded each time. To give you another understanding, though, we have put together a table below that highlights the guideline payouts for injuries sustained in accidents. If you cannot find the sort of injury you have experienced, please give us a call and we will provide you with an estimate.

| Type Of Injury | Compensation Amounts | Notes |
| --- | --- | --- |
| Moderate Neck Injuries | £2,150 - £3,810 | Soft tissue injuries that will fully recover in 3 to 12 months. |
| Fracture of Clavicle | £4,520 - £10,730 | The award will be concentrated on the level of the fracture, disability, symptoms and if there will be any permanent effects. |
| An Uncomplicated Colles' Fracture. | In the region of £6,510 | Distal forearm fracture in which the radius is bent. |
| Severe Fractures to Fingers | Up to £32,210 | Fractures to multiple fingers. The amount will be concerned with whether there will be future amputations of the fingers, deformity and impairment of grip. |
| Moderate Knee Injury | £13,010 - £22,960 | Dislocation, torn cartilage or meniscus which results in minor instability, wasting, weakness or other mild future disability. |
| Moderate Achilles Tendon Injury | £11,040 - £18,480 | Rupture or significant injury to the tendon. The amount awarded will be based on recovery, pain, functionality and any disability. |
| Moderate Psychological Injuries | £5,130 - £16,720 | A person's ability to be able to function and cope with work, family and other parts of life. Possible future vulnerability. However improvement is expected and future prognosis is good. |
| Facial Scarring | £7,990 - £26,380 | Significant scarring to the face reduced by plastic surgery leaving cosmetic disability. |
| Food Poisoning | £800 - £3,460 | Pain, cramps and diarrhoea continuing for some days or weeks. |
What Could I Claim Damages For If Injured In A Theme Park?
When making a claim for an accident the compensation you could receive is usually split into two sections. Firstly, you would be compensated for accident itself, and by this, we mean the psychological and physical injuries that you have sustained. This is hard to quantify. After all, how can you put a price on an injury? To determine the payout in this regard, your medical report will likely be considered. How severe your original injury is will be taken into account. Your prognosis for the future and the impact that the injury has had on your life will also be considered. For example, if the injury has caused your social life to suffer, this could be taken into account. You then have special damages, which are those costs you have had to pay because of the accident. For example, you may have needed to see a therapist to help you through this difficult period, or you may have been unable to work and suffered a loss of income. From childcare costs to travel expenses, there are many different types of special damages that could be claimed.
No Win No Fee Personal Injury Claims Against Alton Towers
We advise you opt for a no win no fee solicitor. When you go down this route, you will only need to pay legal fees to your legal team if the solicitor is able to successfully secure compensation for you for the accident at Alton Towers. This could give you great peace of mind from a financial point of view.
The nature of this payment structure also sometimes means you benefit from a much better service. This is because the money the solicitor receives is based on the outcome of the case and, therefore, there is extra incentive to ensure the case is a success.
Here at Legal Expert, all of our solicitors work on a no win no fee basis so that you can be confident of an exceptional service.
How We Could Help You Claim For A Theme Park Accident
Making a personal injury claim maybe intimidating and confusing for some people. After all, there are so many firms providing personal injury solicitors, and so it can often be difficult to know where to start. Luckily, you need not look any further, as Legal Expert provides a great solution. This is not something we simply expect you to believe, read on to discover all of the benefits associated with using our service when in need of a personal injury lawyer for a compensation claim.
Experience
We are one of the leading law firms in the UK and boast a wealth of experience. Since our journey began we have successfully helped thousands and thousands of personal injury victims. It doesn't matter what type of personal injury you have suffered from, no matter whether you were working at the theme park or you have been involved in a theme park ride accident, we could potentially help you if you have a valid case.
Free Advice
Where else are you going to find a firm offering free legal advice? We are proud to be different at Legal Expert. We know how expensive compensation claims can be, and unfortunately, this is the main reason why so many people may miss out on the money they are entitled to after an avoidable accident. You can call our legal helpline at any time that is convenient for you. You will speak to a polite and efficient advisor who will answer any of your questions and begin the claim process for you.
No Win No Fee Solicitor
We only have no win no fee solicitors on our team at Legal Expert. This is extremely beneficial for you. We will only take on your case if we truly believe you have a good chance of receiving compensation. We won't waste your time. Moreover, by using a no win no fee solicitor, you eliminate the financial risk that is associated with going down the traditional route.
Excellent Reputation
Last but not least, our reputation speaks for itself. We encourage you to read reviews that have been left by previous clients. We are certain you will be impressed.
Contact Our Experts
If you would like more information on what to do after an accident at Alton Towers, or if you are ready to make a claim for the accident you have been involved in, please do not hesitate to give us a call. You can reach us on 0800 073 8804. Or, if you would prefer, there are several other ways that you can get in touch. If you head to the contact page, you will find our email address. If you send us a message, we will get back to you as quickly as we can. Alternatively, you can use the live chat function to speak to an agent immediately. Or, why not enter your contact details on the homepage? Simply indicate when is the best time to call you and we will do so. No matter how you choose to get in touch, you can rest assured that all conversations will be fully confidential.
Related Articles And Resources
Theme Parks General Claim Information -Non-specific information about theme park incidents.
All about claiming no win no fee – The process explained.
Edited By Melissa.