Network Rail Mis Sold Pension Claims Guide – How Much Compensation Can I Claim If My Network Rail Pension Was Mis Sold?
On this page, you are going to read a guide to making a compensation claim for a mis-sold Network Rail Pension. Within it, we are going to answer questions such as, how good is the railway pension scheme? Are workplace pensions compulsory? as well as others. But before we do this, we need to explain the focus of this guide. We won't be discussing making a claim against the organisation that administers the Network Rail pension fund or the Network Rail themselves. This guide pertains to claims for financial mis-selling when a Network Rail pension holder, has either started or transferred their workplace pension to a new one on incorrect or misleading advice. The mis selling part of this guide is about how those who have a Network Rail pension may have taken their pension away from the company due to bad advice from a financial advisor and invested it somewhere else.
There may be things about your own claims case, that are fairly unique, as no two claims are entirely alike. This could mean that this guide doesn't answer all of the questions that you have. If this is the case, you can talk to one of our claim advisors on 0800 073 8804. They will be able to provide you with the answers, and also explain how we can help you to get the compensation you are eligible for.
Select A Section:
A Guide For Mis Sold Network Rail Pension, Financial Compensation Claims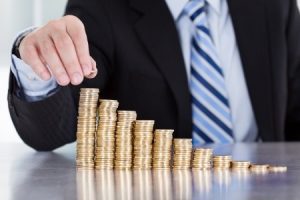 This guide will cover making a mis sold pension claim for financial mis-selling for a person who has opted out of their workforce pension scheme, one of the main Network Rail employee benefits and suffered financially due to misleading advice from a financial advisor. It is vital that we stress that the claims will not be against Network Rail the guide is for when pensions have been moved away from the company scheme. The guide begins by giving a brief overview of what a mis-sold pension is, and also what a workplace pension is, as well as how annuities although similar, are very different from a pension in some ways. We will also take a look in a little more depth at the Network Rail pension offering in this first part of the guide.
The next part of this guide moves on to give specific information about mis-selling itself. We have provided a list of some of the major UK based financial companies that provide financial services. We also provide a very simple checklist that you can use, to discern whether you have actually been a victim of financial mis-selling.
Next, we move on to look at some of the ways that mis-selling comes about. We look at how annuities can be mis-sold, as well as pension products such as a SIPP. We discuss how poor financial advice can lead to people buying the wrong pension or annuity, and how dependants who have inherited a pension may have a right to make a mis-selling claim in some cases.
The final part of this guide gives some additional information related to the claims process itself, as well as some keys statistics that show how common these kinds of claims are becoming. You will also find a table that lists the typical ranges of compensation that claimants can expect to receive. We finish off this guide by giving a quick overview of how to start your claim, and explaining how our no win no fee claims service could be a good way for you to have your claim processed. If you need additional information, or have questions about the information provided in this guide, please speak to one of our claim advisors on the number at the bottom of the page. They will be able to help you.

What Are Mis-Sold Pensions?
In July of 2008, new regulations were introduced that relate to the way that financial products such as pensions and annuities, must be sold. These new rules are intended to govern the way in which financial advisors deal with their clients. They are now legally obligated to deal with every client in a fully transparent manner, and offer the best advice to the client that they can, even if this is contra to the sales process. Put simply, financial advisors now have to put the needs of the clients first, even if this means telling them that the product they are being offered is not as good as a competing product, in relation to the client's financial needs. When this governance breaks down, and a client is sold a pension product that damages them financially, then it could be possible for them to make a financial mis selling claim. So if an employee moves their pension away from the company scheme without knowing all the facts about the new pension product and they suffer financially this may be grounds for a compensation claim.
What Are Workplace Pensions?
For people who work in Network Rail jobs, one of the primary Network Rail benefits they receive, is enrollment into the workplace pension scheme. A workplace pension is administered by, or on behalf of the employer, and the employee pays regularly contributions into the pension straight out of their salary every month. In general, for people who have spent many years working for the same company, workplace pensions are hard to beat in relation to the eventual financial benefits they can provide. When a person leaves a company, they have the choice of freezing their workplace pension and starting a private pension, transferring it to the company pensions scheme provided by their new employer. This is where financial mis-selling can creep in. If the pension holder makes a bad decision due to bad advice from a financial advisor, which damages their retirement finances, then if it can be proved this decision was driven by some form of misadvice or mistake on the part of the person who sold them their new pension, it could be possible to make a claim.

What Pension Scheme Does Network Rail Offer?
In this section, we aim to answer questions such as, how much do employers have to pay into workplace pensions? does my employer have to provide a pension? and when can I access my workplace pension?
There are three pension schemes operated by Network Rail, and these are:
Network Rail Section of the Railways Pension Scheme (RPS65). Contributions are 7% of FRPS Section Pay, retirement age is 65, and employees are able to join the scheme after 5 years of service.
Network Rail CARE Pension Scheme (CARE). Contributions are 5% of Pensionable Pay, retirement age is 65, and employees are able to join the scheme at the start of their first pay period.
Network Rail Defined Contribution Pension Scheme (NRDC). Contributions are 0% to 4% (employee) and 3% to 7% (employer), driven by Pensionable Pay rate. Retirement age is 65, and employees can apply to join the scheme when they start working for the company.
Your Pension May Have Been Administered By An IFA
As we mentioned at the start of this guide, financial mis selling cases we are covering, do not relate to financial misconduct on the part of the entity administering the Network Rail pension fund. Instead, claims will be made against the financial organisation responsible for the mis-selling.
Below is a list of IFA's:
MY IFA Friend
Active Wealth (UK)
Blue Infinitas
Alderley Asset Management
Douglas Baillie Limited
1 Stop Financial Services
Carter Henderson Associates Limited
Consumer Wealth
Foreman Financial Services
Grainger & Co Financial Services
C3 Financial Services Limited formerly Foyle & Lagan Limited
These are the main pension schemes:
Fast Pensions
GPC SIPP
Greyfriars Asset Management LLP
Strand Capital
Beaufort Securities
Guinness Mahon
The Lifetime SIPP Company
Investment Schemes:
Investment IFA's:
Surge Financial
JNF Capital Limited
Criteria To Check If My Network Rail Pension Has Been Mis-Sold
If you need to work out whether you have been the victim of financial mis-selling that a financial mis-selling solicitor could be able to process a claim for, you can use this checklist below.
A financial advisor indicated to you that you should transfer your pension out of your workplace pension, into a private pension, that did not perform as well as your company pension in the long run.
The financial advisor did not ask you about any of the current medical problems that you were suffering from, at the time they sold you a new pension or annuity, or help you make a pension transfer.
A financial advisor did not explain to you that there could be a different pension or annuity product, that might be better than the one they were offering you.
The investment that your pension or annuity is based upon, revolves around very risky investments such as carbon credits, property syndication, etc.
You transferred your company or workplace pension into a Self-Invested Personal Pension (SIPP).
A financial advisor used pressure to get you to make a snap decision, and did not give you time for you to think your options through.
The financial advisor didn't ask you about your lifestyle and your habits, such as whether you are a smoker or drinker, before you purchased a pension or annuity from them.
If any of these statements are true in relation to your own circumstances, then you could have been the victim of financial mis-selling, and you could be able to make a claim for this. It is important to understand that you must have suffered some form of financial loss in order to be able to make a claim. Speak to one of our claim advisors on the number below to learn more.

Was My Pension Annuity Mis Sold?
An annuity can be purchased for a lump sum, and will provide a guaranteed income for the duration of its lifetime. Some people decide to cash in their workplace pension, free up the funds, and then purchase an annuity with most of the money, but keep some back as cash to start their retirement with. There is nothing wrong with this, it can be very helpful for people who, for example, wish to pay off their mortgage in cash when they retire. However, for some people, this route can have a very negative effect on their retirement funds. If they were to suffer this kind of financial loss due to some form of mis-selling when they took out the annuity, they may be able to make a claim.

Could I Claim For A Mis Sold Pension Or Annuity On Behalf Of A Deceased Relative?
When a person makes workplace pension contributions, and then subsequently dies either before retirement age, or during their retirement, it can, in some case, be possible for dependants to inherit the pension. This depends upon the particulars of the scheme itself. However, if a dependant who has inherited such a pension loses out financially to some form of financial mis-selling that took place before the original pension holder died, they could have grounds to make a claim for it.

Financial Mis-Selling Of A Self Invested Pension – SIPP
A SIPP or Self-Invested Pension Plan can be the only alternative for some people, such as those who are self-employed. However, for those who have invested in a workplace pension for many years, transferring their workplace pension into a SIPP is generally not a good idea. This is because a workplace pension is in the most part, a more robust, well-performing pension than equivalent SIPP. If a person is encouraged by a financial advisor to move from a workplace pension to a SIPP, this could hurt them financially, if this has happened to you call our team to see if you are eligible for mis selling compensation.

Poor Pension Advice
In all of the examples we have given above, of the ways that mis-selling can take place, such as a mis sold pension transfer, bad financial advice could have been the underlying cause. All financial advisors must offer the best advice possible to their clients at all times. When they don't they could be in breach of regulations, and the client could have a valid reason to make a claim, should the bad advice cause them to suffer some form of financial loss.

Statistics To Illustrate The Mis-Selling Of Pensions
Claims for mis-sold pensions and annuities, have been on the rise in recent years. The statistics below help to demonstrate this fact:
It is estimated that there is approximately £40 billion worth of possible claims in existence, yet to be made.
Since 2016, the number of pension claims being made has almost doubled.
In 2016, around £20 million in compensation was paid for pension claims.
In 2017, around £37.5 million in compensation was paid for pension claims.
In 2018, around £40 million in compensation was paid for pension claims.
These claims are all related to incidences of financial mis-selling that has happened since the regulations changed in July of 2008.
All of this data was provided by choose.

Calculating Your Mis Sold Pension Compensation
It is very hard to come up with a single figure that represents the average compensation for mis sold pension. Each claim has its own unique aspects, and therefore, each compensation settlement is different. We have, instead, provided this table blow. It shows typical compensation ranges based on the value of a mis-sold pension.
| Value of the Pension or Annuity | Potential Level of Compensation |
| --- | --- |
| Small to medium | Can range from £30,000 to £50,000 based on specific circumstances. |
| Medium to large | Can range from £50,000 to £150,000 based on specific circumstances. |
| Large | Ranging up to £150,000 and could possibly be more in certain cases. |
If you need a more accurate estimate of how much you could be able to claim, please don't hesitate to get in touch with our claims team on the number below. Once they know a little about your own unique circumstances, they should be able to tell you roughly how much you could possibly claim for.

No Win No Fee Compensation Claims For Mis Sold Workplace Pensions
You can use a No Win No Fee claims service, as a way to have your claim processed by an expert legal team. There would be no charge for us to initially begin handling your claim, and no charge during the time it takes to actually process your claim. We also don't charge if we are unable to get you any compensation at all. In this case, we zero our fee. We do charge when we have received a compensation payment for you. At this stage, we will deduct our pre-agreed fee from the money we received on your behalf, and then we will give you the rest. So, you can see that unless you win a compensation settlement, you don't need to pay us anything. If you would like to learn more about how our claims service works, and learn how we can start helping you to get the compensation you are eligible for right away, use the number below to speak to one of our team of claim advisors.

What To Do If You Have Been Victim To Pension Or Other Financial Mis-Selling
If your retirement has suffered due to a financial loss that was caused by financial mis-selling, even if the cause of this loss did not become apparent until many years later, then you could be able to make a claim. As long as the event of the mis-selling took place after July of 2008. You will need to start this process by sending a letter of complaint to the party responsible. You may also need legal help to process your claim. We are happy to help you with this, and one of our team can explain how we can assist you, if you call them on the number below.

Contact Our Financial Claims Team
Have you suffered financial loss in your retirement due to some form of financial mis-selling? Do you think that you might have valid grounds to make a compensation claim for this loss? If this is the case, we could be able to process a claim for you. Please speak to a member of our claims team on 0800 073 8804, and they can explain how our claims service can be of help.

References For Mis-Selling Of Financial Products
We have included these external links, which could be useful:
Information From The Financial Services Compensation Scheme (FSCS)
UK Government Info On Mis-Sold Pensions
You can also take a look at these additional guides, it may have more information that could be relevant:
Authored By Wheeler Edited BY Melissa.