John Lewis Mis Sold Pension Claims Guide – How Much Compensation Can I Claim If My John Lewis Pensions Was Mis Sold?
On this page, you are going to read a guide that covers making a claim for mis sold John Lewis Partnership pension compensation. However, before we get started with this guide, it is very important to note that none of this guide is intended to give the idea that it will be John Lewis Partnerships that is at fault, or that will be pursued for compensation. This entire guide is aimed squarely at those people who have had their formed John Lewis workplace pension mishandled in some way.
This guide will cover many of the ways that financial mis-selling comes about, and why you could be in a position to make a claim. You may have questions that this guide doesn't address directly. If this is so, you can speak to a member of our team of experts on 0800 073 8804. They will have the answers that you need, and can also explain how our claims service can help you to get the compensation you are eligible for.
Select A Section:
A Guide To Mis Sold John Lewis Partnership Pension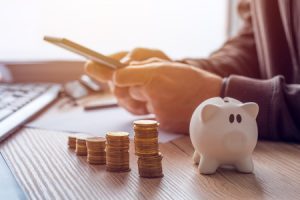 This guide will give you the information that you may need, to decide whether you have a valid mis-sold John Lewis pension claim, and how to begin the process of making your claim. It covers pension transfers, as well as mis sold pension SERPS and mis sold pension SIPP claims.
We begin this guide by laying some groundwork in the first few sections. We look at what a workplace pension is, and this acts as kind of a point of reference for the rest of the guide. We also cover what annuities are and how they differ from a pension, and how pensions, including SIPP and annuities can be mis-sold. We also cover mis-sold pension transfers in this first part of the guide.
The next part of this guide covers the circumstances that could lead to a claim. We look at some of the indications that could hint at your pension being mis-sold. We also provide a simple checklist, that will help you discern just whether your pension was mis-sold or not. We cover pensions and annuities that have been inherited by a partner or dependant, and also provide a list of the main financial institutions that provide financial advice. Finally, in this section, you will find a table that shows the potential amount of compensation you could claim, followed by some key facts and statistics related to this kind of claim.
The final sections of this guide relate to the claim process itself. We give some advice on how best to prepare for, and begin making your claim. We will also introduce our claims service. Our team of experts is ready to answer any questions that you have about this guide, your claim, or the claims process in general. You can use the telephone number down near the end of this guide to get in touch with them.

What Are Workplace Pensions?
There has been a recent law change and all employers must now enroll employees who are above the age of 22 and earn at least £10 000 into the company pension scheme. For people who have put in many years of service, leaving their pension in the company pension fund once they leave the company is generally the best idea. Some are tempted to transfer their pension for one reason or another, and this can result in lower financial performance and a negative effect on retirement funds. If this is caused by financial mis-selling, then it could be possible to make a claim.

What Is A Mis-Sold John Lewis Partnership Pension?
A mis-sold pension is a kind of mis sold investment. There are two shapes this kind of mis-selling can take:
The financial advisor that sold you your new pension with the funds from your company pension failed to meet regulatory requirements related to disclosure and product selection (we cover this in some detail further down this guide).
Your financial loss was caused by transferring your company pension to a product with poorer performance due to "bad" advice (you will find more information about this in the relevant section below).
The mis selling could happen when a company pension is transferred out of the company into another source and if the information that lead to the transfer or investment was mis leading and you suffered financially as a consequence a claim maybe possible.

What Are Pension Annuities And How Do They Work?
Financial mis-selling solicitors don't just deal with mis-sold pensions. They also handle claims for mis-sold annuities. An annuity is a retirement investment that shares common aspects with a pension. It provides an annual income for the annuity owner. Where an annuity differs, is in the fact an annuity is purchased for a lump sum (usually from the pension pot) and pays out an income which is taxable. A pension, on the other hand, grows over many years through small, regular contributions. Both pensions and annuities fall under the remit of the Financial Services Compensation Scheme (FSCS), and are regulated in the way they must be sold. We will talk about these rules and regulations in a later section.

What Are Mis-Sold Pension Annuities?
You could be able to make a financial mis selling claim for an annuity if; a) you were not told you had the right to shop around for a better annuity rate or b) a financial advisor that sold you your annuity failed to meet regulatory requirements related to disclosure and product selection.
All financial advisors are required, by law, to offer the best advice to their customers at all times. Even if this means giving advice that would dissuade the client from purchasing a financial product they are trying to sell. If these rules are not adhered to at the point of sale, it could result in the client being able to make a claim, if their finances suffer.

Mis Sold SIPP Pension Claims
A SIPP, which stands to Self-Invested Personal Pension, is an alternative to a workplace pension. The advantage with a SIPP is that you make your own contributions, and you keep making them even when you change to a different job. With a workplace pension, you would stop paying into it when you left the company. This means that for people who have moved jobs several times in their life, they could have multiple frozen workplace pensions. A SIPP is a way to keep a pension unified, and stay in control of how it is managed. Unfortunately, people could be sold a SIPP that is ultimately unsuitable, and not a better alternative to a workplace pension. If you have been mis sold a SIPP as you were promised much higher returns than a company pension by a financial advisor which has not been true advice, it could be possible to make mis sold pension claims.

Mis Sold Pension Transfer Claims
When you stop working for a certain company, you have two options when it comes to dealing with your workplace pension. You can freeze it where it is. In this case, your pension pot will not grow, but it will be protected from inflation. It will then be paid to you at retirement age at whatever rate your pension pot covers. For people who only spent a few years with the company, the second option sometimes makes sense. This second option is to transfer your pension into a private pension, or into your new company pensions scheme. Unfortunately, this is not always a wise choice, and it could be that your old company pension would have performed better if you had left it where it was. If you transfer your pension due to mis leading advice and you suffer financially there maybe grounds to pursue a claim.

Has Your Transferred Work Pension Been Mis Sold?
If you have transferred your workplace pension, and you are wondering whether it was for the right reasons there are some certain indicators that you may have been mis sold a pension product. For example:
Nobody explained the T&C to you properly.
The fees and charges associated with moving your pension were not fully disclosed.
The level of risk associated with your new pension was not made apparent to you.
The IFA encouraged you to move your pension away from a stable work scheme.
These are all indications that you may have been mis-sold a pension transfer. However, unless you actually suffer some form of financial loss because of them, they may not be sufficient grounds for starting a claim.

Financial Mis-Selling And Mis-Sold Pension Checker
if you need to work our whether you have been the victim of pension mis-selling or not, you can use this simple checklist below:
Did the financial advisor talk over your life habits, whether you smoke or drink, and the kinds of sports and hobbies you are involved in, when selling you a new pension?
Did the financial advisor sell you a pension that was a high-risk investment, leveraging investments such as property syndication or carbon credits?
Did the financial advisor talk to you about any medical conditions that you were taking at the time you were discussing the possibility of a new pension?
Did the financial advisor make it clear to you, that there may have been other, alternative pension products that would be better than the ones they were proposing?
Did the financial advisor misrepresent to you their level of experience in vending such financial products?
Did the financial advisor recommend that you transfer your pension away from your workplace pension scheme, even though eventually the workplace pension would have been the better performer?
If you were the victim of any of these circumstances, and you have suffered a financial loss of some kind because of it, then you could be able to make a claim. Speak to one of our team of experts to learn more about this.

Could I Claim For A Mis-Sold Pension Or Annuity After A Partners Death?
A pension or annuity may be transferable. A dependant such as a spouse, partner or child may inherit the benefits of a pension when the pension holder dies. In some cases, where financial mis-selling has taken place, it could lead to the dependant's retirement funds being negatively impacted. If this were the case, it could be possible for them to make a claim, even though they did not originally buy into the pension plan themselves.

Independant Financial Advisors
As we mentioned in the opening section of this guide, it will not be John Lewis that you pursue for compensation if you make a claim. The claim will be against the financial advisor who mis sold you a new pension or pension product.
These are the main IFA's in the UK:
Blue Infinitas
1 Stop Financial Services
MY IFA Friend
Active Wealth (UK)
Alderley Asset Management
Douglas Baillie Limited
Consumer Wealth
Foreman Financial Services
Carter Henderson Associates Limited
Grainger & Co Financial Services
C3 Financial Services Limited formerly Foyle & Lagan Limited
These are the main pension schemes in the UK;
Fast Pensions
Greyfriars Asset Management LLP
GPC SIPP
Strand Capital
Beaufort Securities
The Lifetime SIPP Company
Guinness Mahon
Investment Schemes:
Investment IFA's:
Surge Financial
JNF Capital Limited
How Many Pensions May Have Been Mis-Sold?
Pension mis selling claims have been a growing trend for several years now. We can demonstrate this by presenting the facts below:
Since 2016, the number of pension claims being made has almost doubled.
In 2016, around £20 million in compensation was paid for pension claims.
In 2017, around £37.5 million in compensation was paid for pension claims.
In 2018, around £40 million in compensation was paid for pension claims.
The increase is said to be because more people are now aware of the problem.
It is estimated that there is approximately £40 billion worth of possible claims in existence.
All of this data was provided by choose.

Mis-Sold Pension Compensation Calculator
It is very hard to come up with an average amount of compensation you could expect to receive. Every case is different. However, you can use the table below to get a general idea of the range of compensation you could be able to claim.
| Value of the Pension or Annuity | Potential Level of Compensation |
| --- | --- |
| Small to medium | Can range from £30,000 to £50,000 based on specific circumstances. |
| Medium to large | Can range from £50,000 to £150,000 based on specific circumstances. |
| Large | Ranging up to £150,000 and could possibly be more in certain cases. |
One of our team of experts would be able to give you a much more accurate indication of the level of compensation you may be entitled to. Please use the number below to speak to them and find out.

No Win No Fee Mis Sold Pension Claim Solicitors
If you have already lost out financially due to a mis-sold pension or annuity, you don't want to risk more money by paying for the legal costs of making your claim. We can offer an alternative, in the form of our No Win No Fee claims service. Here at Legal Expert all cases we take on are on a No Win No Fee basis.
We don't charge anything at all to evaluate your claim. We also won't charge you anything at all while we process the claim, and this can take many months in some cases. If we fail to win you any compensation at all, then you don't pay us anything at all. When we are successful though, we will deduct our fee from the settlement we received on your behalf, and you will be given the remainder. If you would like to know a little more about how this claims service works, and why it may be the perfect vehicle for your own claim, please use the number below to speak to a member of our team today. They will explain how we can be of help, and how you can leverage our claims service to get the compensation you are eligible for.

What To Do If Affected By Financial Mis-Selling
If you have been the victim of financial mis-selling and need to make a claim for a pension or annuity you were mis-sold, then you need to begin the process by making a pension mis-selling complaint. If you speak to one of our team on the number below, we can help you work out who you need to make this complaint too. You can then send them a mis sold pension letter, using a mis sold pension letter template. This complaint will be either accepted or rejected. If it is rejected, you may need the help of a legal firm to negotiate a claim on your behalf. We can help with this, through our claims service that we explained in the previous section of this guide.

Contact Us
Have you had financial problems related to your John Lewis Partnership pension that you may have transferred? Were you mis-sold a new pension or a pension transfer? Do you think you have a valid cause to make a compensation claim for this? If so, get in touch with our team today on 0800 073 8804. They will go over your case with you, and offer you some free legal advice on what to do next.

Financial Mis-Selling Information
We have included these external links below, as they may contain useful information:
Financial Services Compensation Scheme (FSCS) information on pensions
How to make a complaint about a pension
Pension Wise info on mis-sold pensions
You may also like to check out these additional claim guides:
Claiming for a mis-sold pension
Edited By Melissa.