PPI Claims
It seems most people in the UK have received a phone call or text message regarding PPI claims. If you haven't had one of these calls or messages then no doubt you will know somebody that has, but what are PPI claims and is it possible you have been wrongly sold payment protection insurance and could be able to put in a PPI claim?
What Is PPI Or Payment Protection Insurance?
PPI or payment protection insurance is a type of insurance that's designed to aid clients in keeping up with their payments on loans, credit cards, store cards and mortgages in the event of accidents, illness or unemployment.
This 'protection insurance' is generally offered alongside the various lending products and is paid either as a one-time fee or as smaller payments with each repayment.
While some policy holders have found the insurance beneficial to them, a larger number found that it was useless to them because the terms of the insurance meant that they would be unable to claim. For example self-employed or retired cardholders are not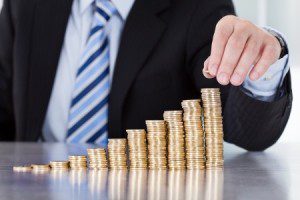 eligible to avail of the benefits of the scheme yet they were still sold the insurance.
A large number of policies were mis-sold for a variety of reasons similar to the above two reasons.
A ruling, which was contested at first but has now been fully accepted by the industry, requires all banks to go through their past records for PPI policies, determine which were mis-sold and inform affected policyholders that they may be entitled to reclaim their premiums by way of PPI claims.
If you have noticed you are paying additional fees for PPI that you were not aware you had, chances are the insurance may have been added on without your knowledge or you may have overlooked an 'opt out' box that would have cancelled out this option.
If you cannot remember being asked or being given the option, you may be eligible to claim PPI compensation. Even if you have misplaced the documents, it is still worth filing a PPI  claim if you think you were mis-sold it.
When you make any PPI claim, the onus is on the seller to prove that you agreed to the insurance.
How Payment Protection Insurance Could Have Been Mis-Sold
Not all Payment protection insurance is mis-sold. For many holders it has proven to be a valuable form of insurance as it has helped protect their financial situation during unfortunate circumstances. However, it was later found out that in many instances PPI was mis-sold, affecting millions of people.
Until recently, this insurance was sold to customers at the same time as they applied for a mortgage, credit card, loan or a car finance agreement. It was sold with the idea that it would cover your monthly payment/s on the credit agreement should you become sick or lose your employment. Unfortunately, when the insurance holders needed the help, the policies frequently did not pay, stating different reasons for the refusal to pay.
In some instances, the salespersons did not explain the PPI policies properly and people that were not eligible also ended up taking the policy, even though they were not eligible for the cover. This is also considered as mis-sold.
Here are the different circumstances under which you might have certainly been mis-sold the protection payment insurance and you may be entitled to begin a PPI claim:
You were not employed when you took the payment protection insurance. Whether you were self-employed, unemployed, or retired at that time, you should not have had the PPI sold to you as you were not eligible.
You had an existing medical problem that may have prevented you from being employed. In this case, you should have been advised that the insurance was not appropriate for you. In the absence of any advice, the PPI is considered mis-sold.
If a refund was offered to you but it was only a fraction of the cost you paid, you can file PPI claims to get a fair refund.
You were sold a 'single premium' policy, which requires you to make an upfront payment on the total cost of the loan. The money that is used for this upfront payment is borrowed at the same interest rate as the loan.
If this happened, you should be entitled to cancel the PPI and claim a full refund. If you repaid the loan before the full term or cancelled it but could not cancel the PPI, you can now claim for a refund.
You were not informed that the insurance was optional. If you were told that the payment protection insurance was mandatory or you were only given a quote for the cost of the loan and the PPI together instead of separately, then you can start a PPI claim.
The upper limit for most policies is usually about 65 or 70. The insurance is mis-sold if you were older than the age limit for your policy at the time of taking the insurance.
If important features of the loan or the total cost of the PPI was not explained to you in detail, you may be entitled to claim mis-sold PPI.
You were sold the insurance without being asked about any existing alternative cover such as a redundancy package, which would otherwise insure your repayments. If you already have such cover, the PPI is redundant.
Most PPI policies run for only 5 years. If you bought the insurance for the purpose of covering a long-term loan, the insurance is likely to run out before you repay the loan. If you were not explained about this scenario, you may be entitled to claim for mis-sold PPI.
What You Should Know About PPI Claims
Payment protection insurance is typically attached to credit cards, loans and other types of credit agreements, which means you could have multiple PPI policies without being aware of them.
Determining whether or not you have a PPI claim is not always easy. Identifying payment protection insurance on a credit card is somewhat straightforward as the monthly statements show the payment to cover the premium. However with loans and other credit arrangements, it may be a little more difficult to identify. This is because many companies roll the cost of the cover into the loan amount so no separate PPI payment is shown.
It is well worth checking through all of your previous credit card, loan and mortgage agreements. If the agreements contain any of the following terms or terms similar to these, you have probably been sold PPI and may be able to start the PPI claims process:
Loan protection
Payment cover
ASU (accident, sickness and unemployment cover)
Loan care
Protection plan
If you are not sure whether you have paid for PPI or not, you should get in touch with your lender to find out. There are provisions to claim back mis-sold PPI even if you have lost the related paperwork or evidence.
Who Can Help With PPI Claims
The Financial Services Authority (FSA) has instructed banks to identify customers who have been mis-sold PPI and send letters informing them about the error and how they could reclaim their premiums.
If you receive such a letter, it means the bank has found a problem with the way in which your policy was sold to you. All you need to do to pursue the protective payment insurance claim is to follow the instructions laid out by the bank in the letter.
If you have not received any letter from the bank, it does not in any way mean that you do not have any PPI claims to make. It simply means that the bank may not have identified the problem or that the problem was not caused by any identifiable failing of the bank. It could be that the mis-selling was due to an action or omission by the individual staff member who sold you the policy, in which case you are still entitled to claim back PPI.
If you have already filed any PPI claims with the company and your claim was rejected, you must get in touch with the Financial Ombudsman Service (FOS) for advice on what to do next. The FOS is the regulatory body in this matter and they have outlined a procedure for claimants who wish to pursue a payment protection insurance claim.
Before the High Court ruling regarding PPI claims, the majority of banks rejected all claims outright. However, they are now required to revisit these rejected PPI claims and send letters offering compensation even to those clients who were rejected earlier.
If you do not receive any response from the bank within 8 weeks of filing the PPI claim or if you are offered an amount that you believe is not fair, you can lodge a complaint with the FOS.
The FOS has received a huge volume of claims since the ruling and this has slowed down the time they take to respond with a decision. Some cases have taken up to 2 years to get settled. To avoid all of the hassles and red tape involved with PPI claims, it is advisable to hire a solicitor who has had firsthand experience with this complicated process.
An experienced solicitor will help you understand your rights regarding PPI claims and make sure you get the right amount refunded to you without any unnecessary delay.